North Hollywood Homes & Real Estate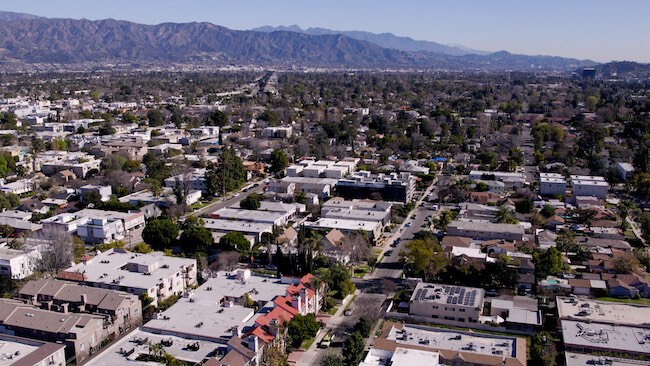 Welcome to your local North Hollywood, CA homes for sale & real estate resource. Better known as NoHo, North Hollywood is an eclectic neighborhood west of Burbank, California, with around 87,000 residents and a convenient location in the heart of the San Fernando Valley. For additional information, including sales history and prices, property disclosures, and more for North Hollywood properties for sale, or to schedule a home tour of any property listed below, contact your LOCAL real estate experts today! Read more about North Hollywood real estate.
Homes For Sale in North Hollywood CA
North Hollywood Real Estate Listings
October 2, 2023
North Hollywood Real Estate Listings by Price
See All Real Estate in North Hollywood
View TODAY's New Listings by beds/baths, lot size, listing status, days on market & more!
If you're looking to buy a home in North Hollywood, contact The Brad Korb Real Estate Group! Our team of North Hollywood real estate agents are ready to guide you through the North Hollywood, CA housing market. Call us at (818) 953-5300!
North Hollywood Real Estate Search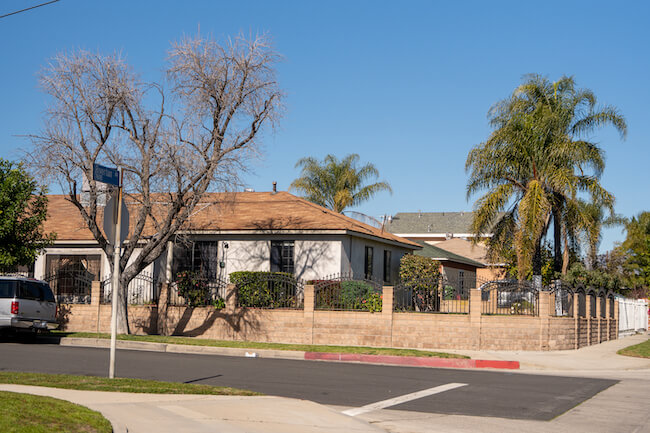 This page is updated with North Hollywood home listings several times per day directly from the North Hollywood, California MLS.
Each North Hollywood MLS listing includes the property price, days on market, square footage, year built, lot size, number of bedrooms and bathrooms, assigned schools, construction type, and other important details as entered by the listing agent in the MLS.
Also review local North Hollywood property tax information and the current listing status (active, under contract, or pending). As available, numerous property features such as greenbelt locations, views, swimming pools and North Hollywood community amenities including parks and golf courses will be listed.
North Hollywood Real Estate Market
For home buyers looking for a lively subdivision just 30 minutes from Downtown Los Angeles, North Hollywood is ideal. This hip neighborhood has plenty of real estate options for residents. Common home styles include condos, townhouses, and single-family homes. While prices range based on homestyle and square footage, home prices typically range from $250,000 to $1,500,000.
North Hollywood Community Amenities
Because of its proximity to Los Angeles, North Hollywood has tons of amenities. While Los Angeles is known for its traffic, NoHo residents don't need a car because it's one of the few Los Angeles suburbs with a subway line. NoHo also has an artistic reputation, with many entertainment venues, including the California Institute of Abnormal Arts. North Hollywood also offers many dining and shopping options. For education, North Hollywood has 24 public schools and is part of the Los Angeles Unified District.
North Hollywood is an ideal place to buy a home for homebuyers looking for a hip, eclectic neighborhood.
North Hollywood, CA Real Estate Agents
Interested in buying a home in North Hollywood? Allow our North Hollywood, California real estate experts to help you navigate the purchase of or expertly negotiate the sale of your North Hollywood residence. As local real estate agents, we're well-versed on the unique dynamics of the North Hollywood real estate market.
Contact The Brad Korb Real Estate Group to learn more about buyer and seller representation. Selling your North Hollywood property? Visit our market analysis page to receive a free home evaluation within minutes.
List of Homes Sold in North Hollywood - Last 30 Days
North Hollywood homes are highly sought after as the real estate market continues to grow. To assist your understanding of the local market dynamics, we provide tables of homes that were sold within the past 30 days inside the city of North Hollywood, which includes both previously owned and newly constructed homes. This list displays new results at least once per day.
Recently Sold Homes in North Hollywood
35 Properties
Address
Beds
Baths
Sq.Ft.
List Price
Sold Price
$/Sq.Ft.
Sold Date
7748 Coldwater Canyon Ave
North Hollywood, CA 91605
4
2
1,600
$999,000
$1,050,000
$656.25
10/2/23
6704 Alcove Ave
North Hollywood, CA 91606
3
2
1,120
$750,000
$761,750
$680.13
9/29/23
5759 Satsuma Ave
North Hollywood, CA 91601
2
2
1,776
$950,000
$855,000
$481.42
9/29/23
5623 Craner Ave
North Hollywood, CA 91601
2
1
1,080
$600,000
$600,000
$555.56
9/29/23
5854 Lemp Ave
North Hollywood, CA 91601
4
3
2,168
$1,749,000
$1,705,000
$786.44
9/29/23
6825 Bellaire Ave
North Hollywood, CA 91605
3
2
1,252
$759,000
$799,000
$638.18
9/29/23
4840 Cleon Ave #100
North Hollywood, CA 91601
4
3
2,017
$1,050,000
$1,050,000
$520.58
9/29/23
10803 Hesby St #104
North Hollywood, CA 91601
4
4
2,080
$950,000
$930,000
$447.12
9/28/23
7129 Coldwater Canyon Ave #2
North Hollywood, CA 91605
2
1
700
$338,000
$338,000
$482.86
9/28/23
11312 W Raitt Ln
North Hollywood, CA 91601
3
4
1,847
$1,098,800
$1,050,000
$568.49
9/26/23
6716 Clybourn Ave #247
North Hollywood, CA 91606
3
2
1,235
$649,990
$650,000
$526.32
9/26/23
6938 Laurel Canyon Blvd #201
North Hollywood, CA 91605
2
2
910
$499,000
$499,000
$548.35
9/26/23
5850 Irvine Ave
North Hollywood, CA 91601
3
2
1,730
$1,199,000
$1,130,000
$653.18
9/26/23
11813 Runnymede St #16
North Hollywood, CA 91605
1
1
700
$267,000
$247,000
$352.86
9/25/23
5264 Satsuma Ave #11
North Hollywood, CA 91601
3
2
1,200
$649,000
$655,000
$545.83
9/22/23
5867 Irvine Ave
North Hollywood, CA 91601
4
3
1,988
$1,349,000
$1,365,000
$686.62
9/22/23
6624 N Clybourn Ave #156
North Hollywood, CA 91606
2
2
1,461
$635,000
$643,000
$440.11
9/20/23
6209 Agnes Ave
North Hollywood, CA 91606
2
2
1,200
$849,995
$950,000
$791.67
9/19/23
7727 Gentry Ave
North Hollywood, CA 91605
3
2
1,494
$699,000
$750,000
$502.01
9/18/23
11653 Weddington St
North Hollywood, CA 91601
3
2
1,537
$1,170,000
$1,160,000
$754.72
9/15/23
11637 Blythe St
North Hollywood, CA 91605
3
2
1,312
$750,000
$735,000
$560.21
9/15/23
13203 Vanowen St #4
North Hollywood, CA 91605
2
2
1,369
$599,950
$580,000
$423.67
9/15/23
8162 Van Noord Ave
North Hollywood, CA 91605
3
2
1,201
$799,000
$800,000
$666.11
9/15/23
8162 Van Noord Ave
North Hollywood, CA 91605
3
2
1,201
$799,000
$800,000
$666.11
9/14/23
6160 Cleon Ave
North Hollywood, CA 91606
4
3
1,098
$910,500
$950,000
$865.21
9/14/23
5044 Willowcrest Ave
North Hollywood, CA 91601
2
2
1,206
$999,999
$1,123,290
$931.42
9/14/23
7717 Laurel Canyon Blvd #6
North Hollywood, CA 91605
3
3
1,180
$575,000
$615,000
$521.19
9/13/23
12340 Lull St
North Hollywood, CA 91605
3
1
1,026
$650,000
$750,000
$730.99
9/13/23
10916 Huston St #102
North Hollywood, CA 91601
2
3
1,424
$685,000
$680,000
$477.53
9/11/23
6716 Clybourn Ave #109
North Hollywood, CA 91606
2
1
903
$515,000
$532,500
$589.70
9/8/23
12206 Stagg St
North Hollywood, CA 91605
3
2
1,515
$897,500
$912,000
$601.98
9/6/23
12300 Stagg St
North Hollywood, CA 91605
2
2
922
$779,000
$800,000
$867.68
9/6/23
11233 Hortense St
North Hollywood, CA 91602
3
2
1,598
$1,125,000
$1,130,000
$707.13
9/5/23
6028 Saint Clair Ave
North Hollywood, CA 91606
4
2
2,038
$1,050,000
$1,040,000
$510.30
9/5/23
10854 Morrison St #3
North Hollywood, CA 91601
4
3
1,812
$799,999
$820,000
$452.54
9/2/23