Reseda Homes & Real Estate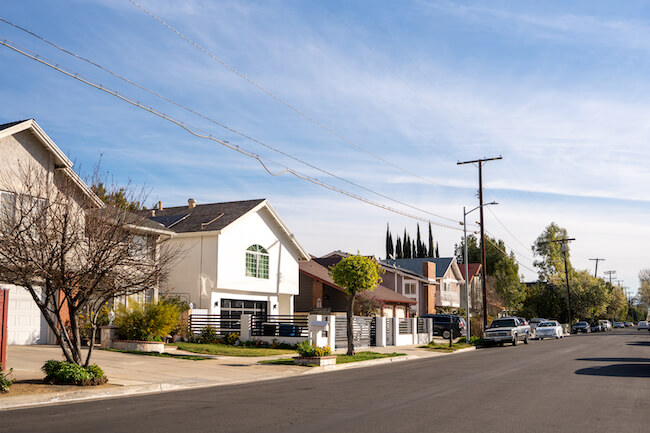 Browse the top Reseda homes for sale & Los Angeles real estate below. Reseda is a neighborhood in the San Fernando Valley area of Los Angeles County. It has 75,000 residents and is adjacent to Encino, Tarzana, Northridge, Lake Balboa, and Winnetka. For further information regarding Reseda properties for sale, including prior sales history, price changes, property disclosures, and more, or to request a private home showing, connect with your LOCAL real estate experts today! Read more about Reseda real estate.
Homes For Sale in Reseda Los Angeles
Reseda Real Estate Listings
December 6, 2023
Considering the purchase of a home in Reseda? Call The Brad Korb Real Estate Group, your Los Angeles real estate team, at (818) 953-5300. We are local real estate agents and experts on the Reseda housing market.
Explore the Reseda Community
Reseda Real Estate Search
This page is updated with Reseda home listings several times per day directly from the Los Angeles, California MLS.
Each Reseda MLS listing includes the property price, days on market, square footage, year built, lot size, number of bedrooms and bathrooms, assigned schools, construction type, and other property details as entered by the listing agent in the MLS.
Also review local Reseda property tax information and the current listing status (active, under contract, or pending). As available, numerous property features such as greenbelt locations, views, swimming pools, and Reseda neighborhood amenities including parks and golf courses will be listed.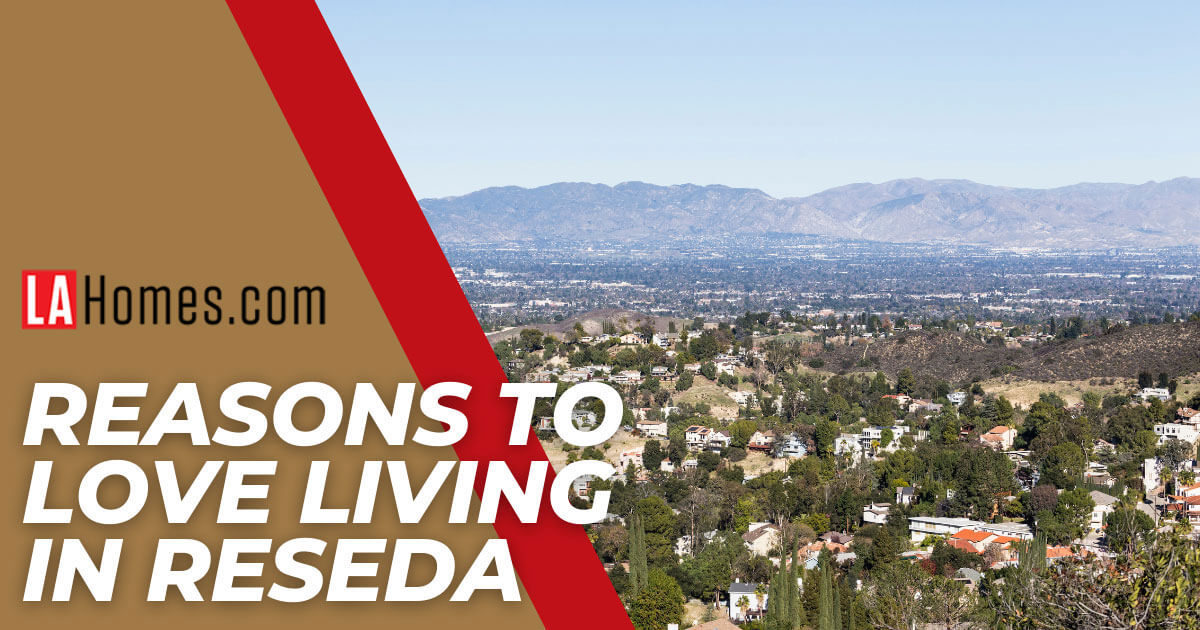 Reseda is a great place to live in the Los Angeles area. Neighbored by the dynamic Winnetka and Lake Balboa neighborhoods, Reseda is a classic, laid-back Valley community. Its name might resonate with many for its cameo appearances in movies and music. From "The Karate Kid" to "Terminator 2," and even the nostalgic chords of Tom Petty's "Free Fallin'," Reseda has earned main-stage acclaim in pop culture. Beyond its fame, it thrives as a tranquil Valley suburb, offering its residents easy commutes to bustling hubs like Burbank, Studio City, and Downtown Los Angeles. Explore the authentic charm and allure of Reseda, a community that's ready for you to put down roots.
8 Reasons to Love Living in Reseda
Accessibility: Strategically positioned, Reseda offers convenient routes to Burbank, Studio City, and Downtown Los Angeles, making commuting a breeze.
Relaxed Community Vibes: Despite its brushes with Hollywood, Reseda maintains a laid-back, community-centered atmosphere where suburban comfort and convenience abound.
Cultural Significance: Reseda has appeared in various iconic movies and songs, infusing the area with a rich cultural tapestry and a touch of fame.
Recreation: Reseda Park, with its expansive pond and recreational facilities, provides a green oasis for families, fitness enthusiasts, and those seeking relaxation.
20+ Schools to Choose From: Reseda is suitable for anyone prioritizing easy access to schools of different types.
Public Transportation: Reseda is located on the Metro Orange Line, which is known as one of LA's fastest bus routes for commuters.
Rich History: Having transformed from an agricultural hub to a suburban haven, Reseda's rich history offers residents a sense of continuity and rootedness amidst the dynamic backdrop of Los Angeles.
Employment Opportunities: Aerospace powers the Valley's economy. Positioned near Van Nuys Aiport, Reseda is a viable choice for people working in this industry.
The Reseda Lifestyle
The lifestyle in Reseda is about balance. It's a place where one can revel in the thrills of city life and yet find solace in quiet moments, surrounded by a close-knit community and the enduring charm of the Valley. Those who call Reseda home can attest to its unique pace of life, which feels both leisurely and invigorated by the vibrancy of the larger city.
Reseda's terrific location near the junction of the 405 and the 101 freeways places it at a nexus of connectivity, granting residents the luxury of swift access to the sprawling metropolis of Los Angeles. This proximity to LA's public transportation arteries means that the city's cultural, professional, and recreational offerings are only a drive away from the beaches of the city of Santa Monica to the vibrant streets of Downtown LA.
Yet, despite this accessibility, Reseda is comfortably distanced from the hustle and bustle. This slight geographical buffer allows the neighborhood to retain a more serene day-to-day ambiance. Residents can effortlessly switch between the exhilaration of the city and the peace of a quieter suburban retreat, experiencing the best of both worlds.
Cultural enthusiasts will appreciate Reseda's storied past and deep connection to iconic films and music. This cultural richness often translates to community events, film screenings, and live music sessions, providing endless entertainment options.
Education and family life form the cornerstone of the Reseda lifestyle. Schools and community centers are buzzing hubs of activity, fostering an environment of learning and growth. Additionally, the neighborhood's proximity to some of LA's best neighborhoods and suburbs means that career opportunities are always close, but at the end of the day, the calm of Reseda awaits.
Types of Homes For Sale in Reseda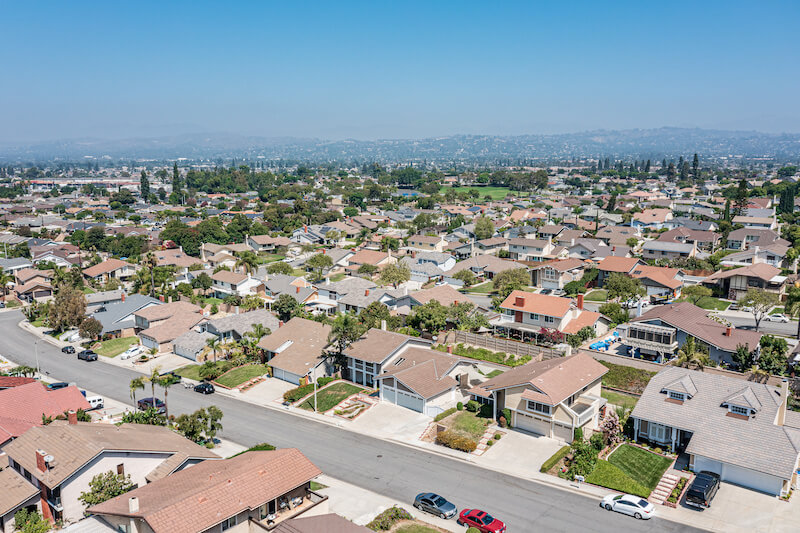 In the inviting neighborhood of Reseda, a diverse range of homes awaits prospective buyers. The most lavish properties here often manifest as single-family homes, predominantly showcasing the timeless bungalow or ranch architectural styles. Homes for sale in Reseda, many of which epitomize suburban elegance, generally list from the $800s to $2 million. Most homes in the area have two to four bedrooms and one to three bathrooms.
On the other hand, condos and townhomes have carved a niche for themselves in Reseda's real estate market, particularly amongst buyers who prioritize affordability without compromising on modern amenities and comfort. With their more compact designs and community-centric settings, these Los Angeles condos typically list from around $300,000–$700,000.
Reseda Amenities
Reseda boasts many amenities, services, and shops that enhance the quality of life for its residents. From recreational hubs to the local library, the neighborhood fosters growth and well-being. Commuters benefit from the efficient Metro G Line, ensuring seamless connectivity. Additionally, shopping is a breeze with diverse options ranging from specialty stores like Greenland Market to larger retail hubs like Northridge Fashion Center.
Neighborhood Services
Reseda's vibrant community is bolstered by a variety of neighborhood services tailored to cater to the needs of its diverse residents. A prime example is the West Valley Family YMCA on Vanowen Street. More than just a fitness hub, this institution offers a comprehensive range of facilities and programs, encompassing a state-of-the-art fitness center, diverse workout classes, and engaging youth camps that nurture the younger generation. Just a stone's throw away is the West Valley Regional Branch Library, an oasis of knowledge and community engagement, enriching local minds and fostering a love of reading.
The Metro G Line is a key transportation asset. This bus line, renowned for its efficiency and speed, benefits from exclusive lanes on highways and main roads, ensuring swift commutes. Residents can easily access the line at its Reseda stops, located conveniently at 6065 and 6064 North Reseda Boulevard, making travel—both city-wide and to some of LA's best suburbs—a breeze.
Shopping
The neighborhood's proximity to a range of shops and shopping centers makes everyday errands and indulgent shopping sprees equally accessible. For fresh produce and international delicacies, the Greenland Market is a go-to, while Ralphs offers a comprehensive range of household staples. Those in search of bulk deals and an expansive selection of products frequently turn to Costco.
For a more diversified shopping experience, the Devonshire Shopping Center presents an array of stores catering to various needs and preferences. And for those looking for the latest in fashion and an extensive selection of brands, the nearby Northridge Fashion Center has what you need.
Things to Do in Reseda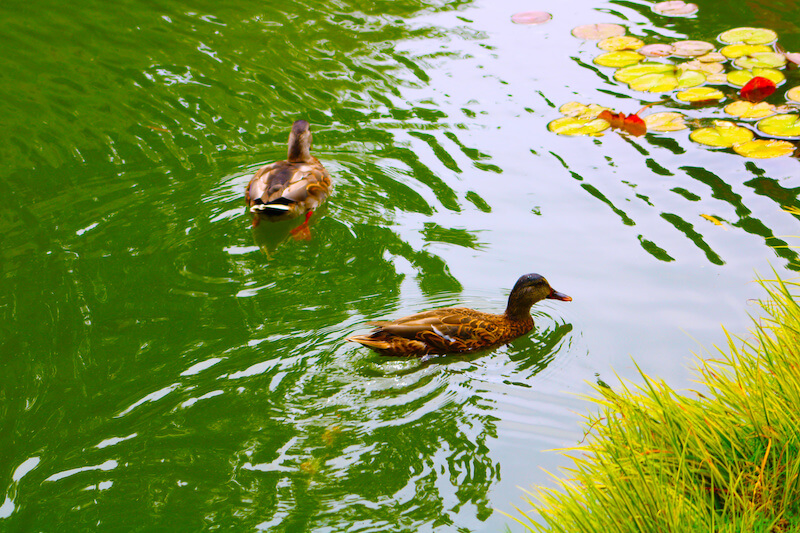 Reseda brims with outdoor activities catering to active enthusiasts and those seeking leisurely escapes. The Reseda Recreation Center encourages community engagement and athleticism, boasting a well-equipped playground, pristine tennis courts, expansive sports fields, and a curated roster of organized activities for kids and adults alike.
Less than 10 minutes to the southeast is the picturesque Lake Balboa/Anthony C. Beilenson Park. This verdant sanctuary invites visitors to meander through its walking trails, soak in the tranquil beauty of the Japanese Garden, try their hand at archery, or play a round of golf. The shimmering lake at the heart of the park, complete with paddleboats, adds a touch of charm and offers a delightful way to while away an afternoon.
Meanwhile, a 10-minute drive northeast is all it takes for Reseda residents to access all of the outdoor adventures in North Hills.
Best Restaurants & Nightlife
One of the most popular restaurants is Las Fuentes Mexican Restaurant, which offers a taste of authentic Mexican cuisine, transporting diners to the heart of Mexico with every bite. For those with a penchant for classic diner fare, Zig's delivers hearty dishes reminiscent of timeless diner traditions. Plant-based food lovers will enjoy Vinh Loi Tofu, a gem that brings Vietnamese vegan delicacies to the forefront, melding traditional flavors with contemporary culinary techniques.
If residents want to get out of the neighborhood for an evening, the NoHo Arts District's nightlife is thriving and close by. But as the sun sets and the city's lights come to life, Reseda doesn't dim its vibrancy. Carnival Karaoke offers enthusiasts a stage to express themselves, while Pogo's Cocktail Bar beckons with its eclectic mix of drinks and a lively ambiance, making nights in Reseda as memorable as its days.
Nearby Attractions
The communities surrounding Reseda are teeming with a wealth of activities, ensuring there's always a bright moment for locals and visitors alike.
A blend of urban chic and quaint charm, Studio City offers the historic Studio City Farmers Market, perfect for fresh produce and artisan goods. For the creatively inclined, CBS Studio Center provides an insider's look into the world of television production. The trendy Ventura Boulevard is lined with many boutique shops, gourmet eateries, and stylish cafes.
Often dubbed the "Media Capital of the World," the city of Burbank—20 miles east of Reseda—is a hotspot for entertainment. Warner Bros. Studio offers engaging tours, unveiling behind-the-scenes secrets of Hollywood's biggest productions. The Burbank Town Center is perfect for shopping aficionados, while the Starlight Bowl sets the stage for memorable summer concerts.
Employers Near Reseda
Reseda's strategic location in the San Fernando Valley positions it near a host of prominent employers that drive the economy in Los Angeles. A mere stone's throw away is the Van Nuys Airport, which facilitates regional travel and stands as a significant employer. Its presence underpins the Valley's robust aerospace industry, providing numerous job opportunities and anchoring a crucial sector of the local economy.
Beyond aviation, the entertainment industry casts its influential shadow, with the studios in neighboring Burbank playing a pivotal role as major employers, churning out content that the world consumes voraciously. In the realm of healthcare, institutions like Dignity Health - Northridge Hospital Medical Center in the adjacent Northridge neighborhood provide essential services to the community while also being one of the area's substantial employers.
Schools in Reseda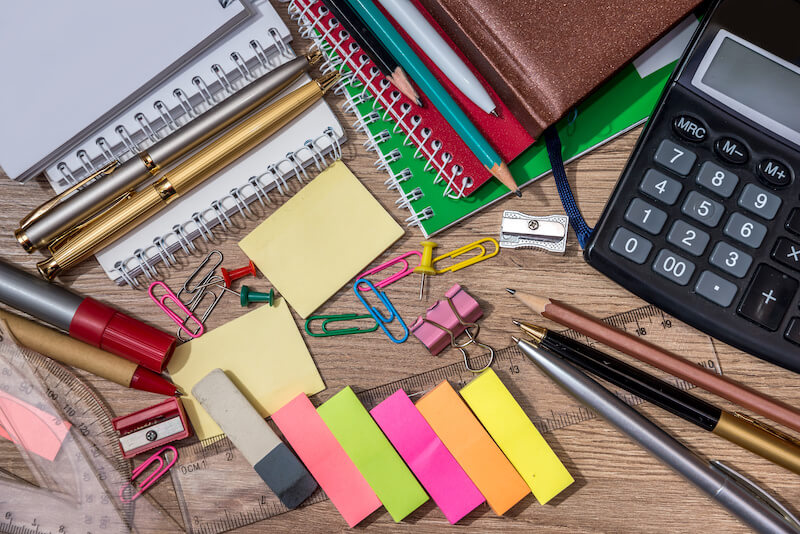 Reseda is a part of the Los Angeles Unified School District and has many public and private schools available for residents. Home to a total of 16 public schools, the area ensures foundational learning with its eight elementary schools, which cater to the youngest residents, instilling in them the basics and fostering a love for learning. Reseda boasts two prominent high schools for older students: Reseda High School and Grover Cleveland High School.
Beyond the public domain, Reseda's commitment to education is further exemplified by its private institutions. Applied Scholastics Academy Valley, Saint Catherine of Siena, and Heart of the Valley Christian School offer alternative educational environments, each with its distinct ethos and approach, ensuring that households in Reseda have many choices to suit their students' needs and aspirations best.
Is Living in Reseda a Dream Come True For You?
Reseda's rich tapestry of amenities, educational institutions, and community services ensures a quality of life that's both fulfilling and dynamic. From its iconic cultural touchpoints to its best parks, diverse culinary scene, and comprehensive educational offerings, Reseda offers an enriching and unique lifestyle to anyone considering moving to Los Angeles. Whether you're drawn to its historical significance, proximity to major LA hubs, or warm, community-centric ethos, Reseda stands as a testament to Southern Californian living at its finest.
Reseda Real Estate Agents
Preparing to buy or sell a home in Reseda? Allow our Los Angeles real estate experts to help you through the process of buying your new Reseda property or selling your current residence. As local real estate agents, we have up-to-date information on the distinct dynamics of Reseda real estate.
To learn more about representation for buyers and sellers, contact The Brad Korb Real Estate Group. Ready to sell your home in Reseda? Obtain a property value estimate in just moments using our market analysis page!
Search Homes For Sale in Reseda Los Angeles
Back to Los Angeles Real Estate