5 Signs Shadow Hills Is the Right Los Angeles Neighborhood For You
Posted by Courtney Korb on Monday, December 6, 2021 at 8:05 AM
By Courtney Korb / December 6, 2021
Comment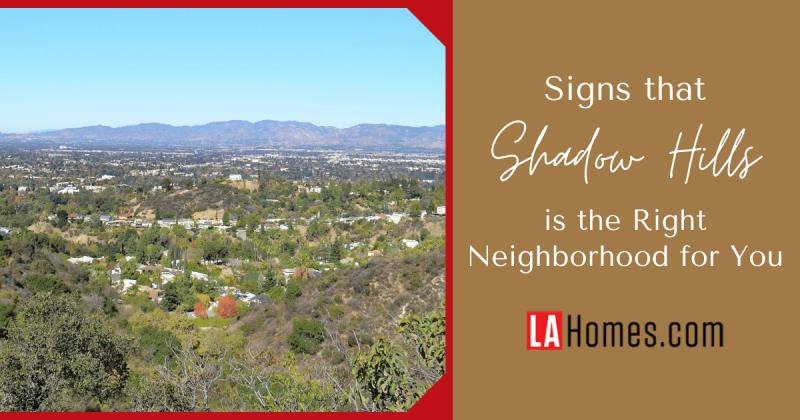 Known initially as Hansen Heights, thanks to the nearby Hansen Dam, Shadow Hills is a suburban neighborhood in the Verdugo Mountains just near the west side of Crescenta Valley. It's a San Fernando Valley community of about 13,000 residents adjacent to the Angeles National Forest and areas like Lake View Terrace, Tujunga, and Sunland.
A few highlights of Shadow Hills real estate include an abundance of equestrian amenities, stunning luxury homes, and near-endless outdoor adventures nearby. Does living in Shadow Hills sounds perfect? Keep reading to find out the five signs that Shadow Hills is the right Los Angeles neighborhood for you.
You Love Horses
Shadow Hills is the best neighborhood for anyone looking to indulge their equestrian passion. It's among the few remaining equestrian-zoned communities, not just in Los Angeles County but also countrywide. In addition, most residents own horses, meaning you'll never lack company while going on horse rides in the nearby Shadow Hills Equestrian Center. The facility offers 11acres of riding space and horse boarding facilities and lessons for new equestrians.
All lessons last 45 minutes, but rates vary depending on whether it's a private or group lesson and the exact tactics taught. For instance, a single private class goes for about $125, while a personal jumping lesson package of four goes for $560. The Shadow Hill Equestrian Center also has fully qualified horse trainers and offers a variety of programs, including birthday parties and summer camps. Other programs offered include horsemanship classes, higher education, and Equine Dell Arte workshops.
The list of Shadow Hills equestrian services doesn't end there. For example, Happy Hour Stables is a 5-acre, lighted equestrian center just a mile away. They offer trainers, riding trails, an arena, and different horseback riding and horse training lessons. Other private facilities near the Shadow Hills area include Fortissimo Farm, Pacific Dressage, Golden Horse Ranch, and Goldspirit Farm.
You Love Spending Time at Hansen Dam Recreation Area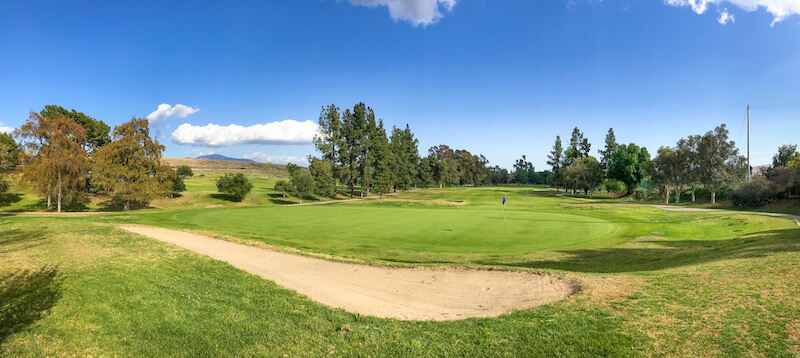 Located on the flood control basin slopes, the Hansen Dam Recreation Area is a top spot for laidback outdoor relaxation among Shadow Hill residents. It's eight minutes away from Shadow Hills and easy to access via Highway 5 or 210. There's a well-maintained picnic area with tables and BBQ pits, an expansive soccer and baseball field, a skate park, and a children's play area complete with swings and slides.
Nature lovers will appreciate the ease of access to the nearby Angeles National Forest through the many pristine and equine-friendly walking trails around the facility. Hansen Dam recreational center also boasts a large, 1300-acre lake for boating and fishing and a 2,800-people capacity swim lake with filtered and chlorinated water.
The Hansen Dam golf course, a beautifully-landscaped course with two-nine hole sections, is also a walking distance of the recreation center. You'll also enjoy seamless access to the Hansen Dam Aquatic Center and Discovery Cube Los Angeles, which is one of the best kid-friendly things to do in Shadow Hills. Plus, there are plenty of great restaurants and hotels nearby. In a nutshell, the Hansen Dam area provides endless, all-day outdoor entertainment perfect for all.
You Work in Burbank
The city of Burbank is teeming with career growth opportunities for those with an eye on the media and entertainment industry. The 36,400-acre town is home to mass media giants like the Walt Disney Company, which employs over 200,000 people, Warner Bros with an employee base of about 8,000 people, Liberman Broadcasting, Nickelodeon, and Netflix Animations, among others.
In addition, popular shows like the Ellen DeGeneres Show and comedy sitcoms like the Big Bang Theory and Friends have also been taped here. Besides media and entertainment companies, Burbank also has a thriving retail sector and even boasts the largest IKEA in the country.
Other notable companies include ABC Holding Co., LBI Media Holdings, Target, Costco, Hydra-Electric Company, Mariott International, and the City of Burbank. As a result, Burbank is yet another fast-paced city with a growing city's endless hustle and bustle.
If you're looking for jobs in Burbank, living in Shadow Hills, which is more rural and laidback with easy access to the Angeles National Forest, amenities like Hansen Dam provide a great escape. Besides, Shadow Hills is just eleven minutes from Burbank, meaning you get to enjoy living in a peaceful, equine-friendly community and an easy daily commute.
You Want a Home with Mountain Views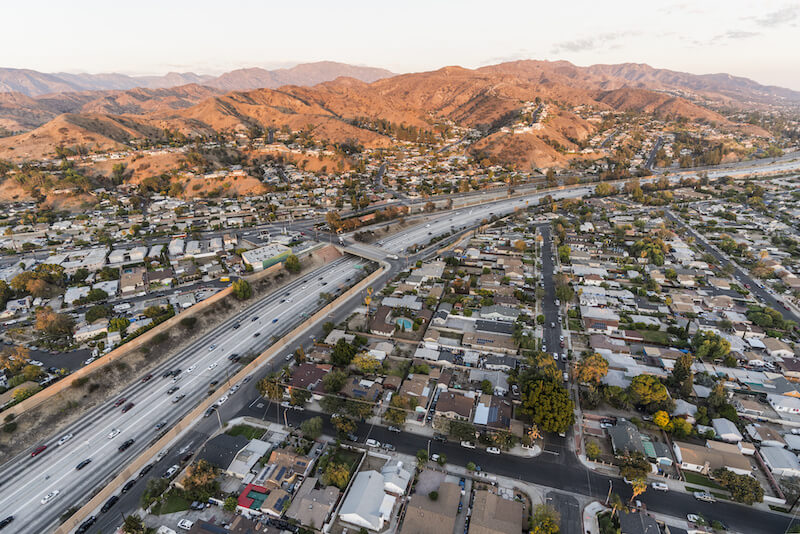 Nothing beats the tranquility of a home with great mountain views, and a house in Shadow Hills offers that and more. As a neighborhood just 11.9 miles from the Verdugo Mountains in the southern part of Sunland, Shadow Hills is strategically positioned to provide pleasant views of the mountains and forests surrounding the area.
For instance, Mount Lukens, the highest point of elevation within Los Angeles, and one of the mountain peaks on the San Gabriel Mountains are particularly visible from the west of Shadow Hills thanks to the neighborhood's strategic location near La Tuna Canyon. As a result, most of the homes in the community are optimally positioned and designed to offer unobstructed mountain views you'll love waking up to every day.
What's more, residents don't just get views, but also easy access to the mentioned areas. For instance, the La Tuna Canyon Park is just eleven minutes away from Shadow Hills and offers access to the La Tuna Canyon Trail, a famous 4.5-mile trail with beautiful and pristine sycamore-shaded canyons and a decent elevation to the Verdugo Mountains. The Angeles National Forest is also a short drive distance from Shadow Hills.
You're an Avid Hiker
Shadow Hills is a paradise for hikers, campers, and essentially anyone with a knack for nature-related outdoor activities. This is because the best neighborhood parks near Shadow Hills include popular hiking trails and equestrian-friendly pathways. One can hike the famous La Tuna Canyon eleven minutes away or explore other less-known trails like the West Shadow Hills Loop.
The West Shadow Loop is a 4.5-mile, figure 8-shaped course perched between the La Tuna Canyon Road and Sunland Boulevard. This off-the-beaten-path trail has an elevation gain of 1,100sq.-ft and takes about three hours to hike. The first half mile is incredibly tough, but once you're through with it, you're rewarded with stunning vistas of the Verdugo and Santa Monica Mountains, Hollywood Hills, and a green canopy view of the Angeles Forest to the east.
It also offers magnificent views of Mount Lukens and the San Fernando Valley to the west. Other great hikes near Shadow Hills include Oro Vista Park, an easy, 1.5-mile desert trail characterized by beautiful flora and fauna, and the Big Tujunga Canyon, a challenging hike but rewarding thanks to the beautiful Tujunga Falls at the end. Simply put, Shadow Hills offers enough hiking trails and natural environments to hike and explore all year round.
Is Shadow Hills Your L.A. Neighborhood?
Shadow Hills is suitable for anyone looking to lead a laidback lifestyle in a bustling metropolis like Los Angeles. The community offers the convenience of city living with short Downtown Los Angeles drive times from the suburbs.
At the same time, Shadow Hills boasts the comfort and tranquility of suburban living as it's not just equine-friendly; it's also near a forest, mountain, and countless recreation amenities. Despite having a rural feel, homes in Shadow Hills are pretty modern and range from residential condo communities to upscale luxury homes.