Which Tools Should You Keep At Home?
Posted by Courtney Korb on Wednesday, March 20, 2019 at 10:35 AM
By Courtney Korb / March 20, 2019
Comment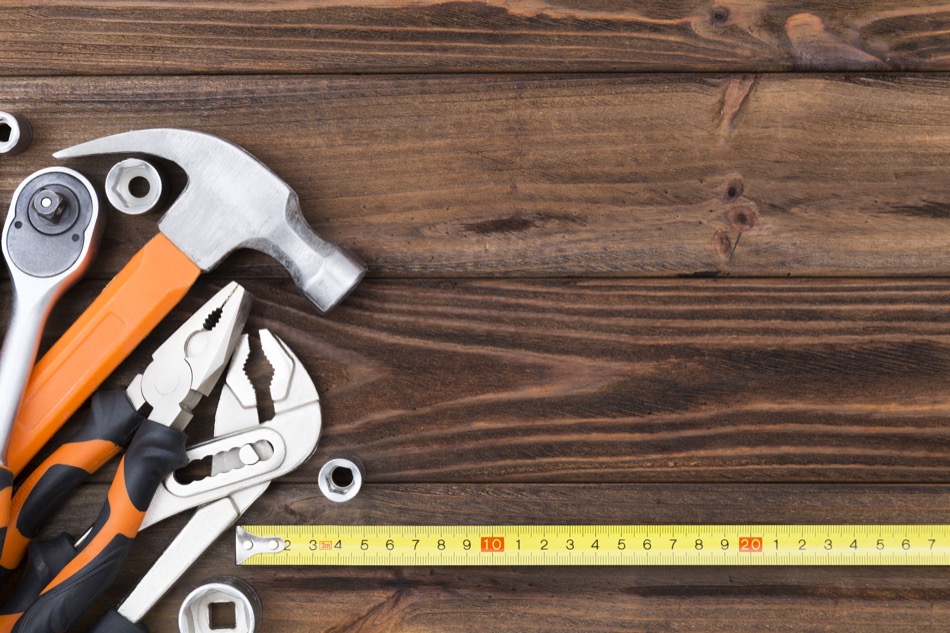 If you have recently bought a new construction home or a pre-owned home, it's important to have the right tools to use for those new household projects. The following tools are crucial for making basic repairs and hanging items up on the walls. Whether you're new to homeownership or not, below are some important tools for you to keep in your toolbox.
Hammer, Mallet, Nails
Hammers come in various sizes and weights, to be used for different projects. Many homeowners only need one all-purpose hammer, usually about 16 to 20 ounces in weight. Hammers come in handy for projects like hanging pictures on the wall, assembling furniture, putting up shelves and other projects.
Of course, no hammer is complete without nails. Keeping a variety of nail types on hand is important for completing everyday tasks. In addition to the hammer, many homeowners also find it's important to own a mallet. Mallets are useful for projects that need a pounding without the hard, damaging strike of a metal hammer.
Screws, Screwdriver
Like the hammer and nails, screws and screwdrivers are useful for all manner of household projects. Most home improvement projects involve screws and screwdrivers at one point or another. Screwdrivers come in large and small sizes, for screws of various sizes.
Allen Wrench
The Allen wrench, also known as a hex key is a tool that is used much like a screw driver. Allen wrenches are hexagonal, and can only be used to insert screws that have the hexagonal shaped indentation in the top. Allen wrenches and their corresponding screws are commonly used in furniture assembly. Homeowners often amass Allen wrenches at their house, because they come with bookshelves and other pieces of furniture that are assembled at home. Still, it's useful to have an extra set around the house, with wrenches of various sizes, for making various home repairs.
Measuring Tape
A measuring tape is essential when moving into a house. Measuring tape is useful when buying drapes and blinds that need to be hung in windows. Many homeowners also use measuring tape when trying to decide which pieces of furniture will fit in a room, or the best strategy for getting a piece of furniture through a narrow space.
If you're a new Long Beach homeowner and just trying to decide which tools you'll need to own, the choices above are an excellent place to start. You'll assemble more tools as they're needed, as you take on home improvement projects.