Valley Glen Vs Valley Village: How to Choose the Right Neighborhood
Posted by Courtney Korb on Monday, November 7, 2022 at 10:24:02 AM
By Courtney Korb / November 7, 2022
Comment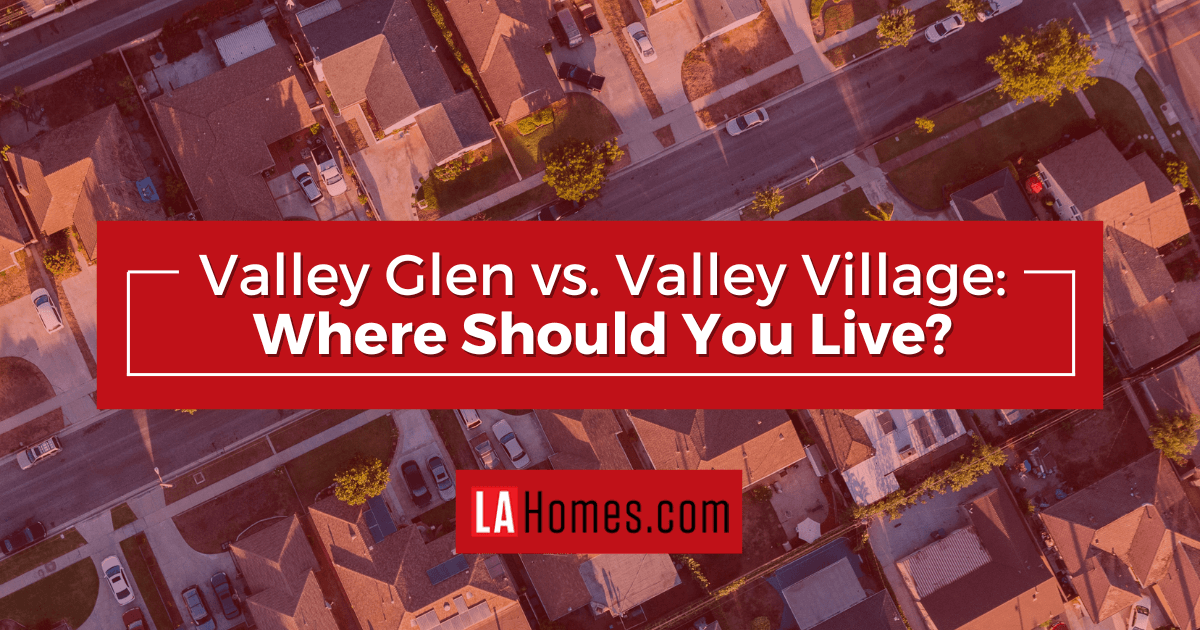 Valley Glen and Valley Village are two of the most popular neighborhoods in the San Fernando Valley. Valley Glen is located east of Van Nuys and west of the North Hollywood neighborhood. Immediately south is Valley Village, surrounded by Magnolia Park, Toluca Lake, and Sherman Oaks. Although these two LA neighborhoods have similar names and locations, they each offer unique real estate options, different school zonings, and other amenities that homebuyers value most. Here's everything you need to know to decide between homes for sale in Valley Glen and real estate in Valley Village.
Valley Glen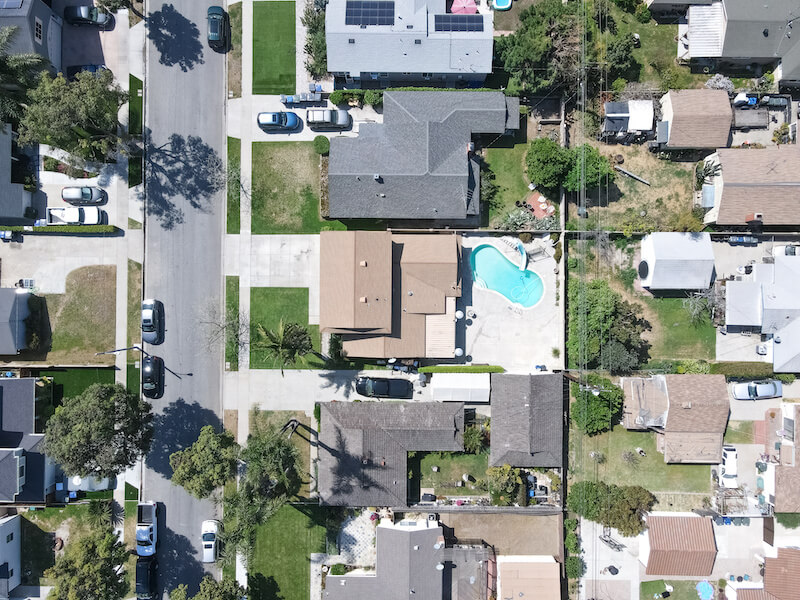 The "official" community of Valley Glen is only a few decades old, dating back to 1998. But while the name may be relatively new, the area has rich, historical roots that stretch back decades, when it was considered part of North Hollywood and the Van Nuys neighborhood. The current Valley Glen is bounded roughly by Burbank Boulevard on the south, the Hollywood Freeway to the east, Raymer Street to the north, and Hazeltine Avenue to the west. The Tujunga Wash also runs through Valley Glen. The neighborhood's population is approximately 60,000 people.
Valley Glen Real Estate
Homes in the Valley Glen community are primarily single-family detached houses, with a smattering of condos, townhomes, and other housing mixed in. Much of the area's housing was built in the decades following World War II, though most homes have been extensively updated or renovated since. Those looking for the area's newest housing should look to Valley Glen's condo and other multifamily buildings. Properties in Valley Glen are built in various styles, though single-family houses tend to have one-story layouts. While lot sizes are reasonably compact, many homes still have room for private swimming pools.
Modestly sized condos can be found from the $400,000s to the $600,000s, typically including one to three bedrooms spread over up to 1,500 square feet of living space. Single-family homes start in the mid-$600,000s but more commonly sell in the $1-1.25 million range. Even the highest-end properties topping out around $2 million represent a relatively affordable community, considering the overall cost of living in Los Angeles.
Valley Glen Schools
Valley Glen residents enjoy various educational opportunities from grade school to college. Valley Glen's public schools are part of the Los Angeles Unified School District, one of the nation's largest, with more than 600,000 students. Schools are conveniently spread throughout the community, meaning it's just a short trip to class. The following schools serve younger students in Valley Glen:
Kittridge Street Elementary School
Erwin Street Elementary School
John B. Monlux Elementary School
Coldwater Canyon Avenue Middle School
James Madison Middle School
All students in the community then continue to Ulysses S. Grant High School or Jack London Continuation School, an alternative high school program. Numerous private school options are also located throughout Valley Glen. Finally, those looking to further their education within the area can enroll at Los Angeles Valley College, a community college located off Burbank and Fulton Avenues. The school offers nearly 150 associate degrees and certificate programs.
Valley Glen Amenities
While the convenient location puts the entire Los Angeles region at residents' fingertips, there are still plenty of things to do in Valley Glen itself. Among the most notable attractions is the locally famous "Great Wall of Los Angeles," a 13-foot tall mural that stretches for six blocks. It tells the story of California through the artwork of many locals. The mural has been a treasured part of the area since the late 1970s when community members painted it.
Valley Glen residents are also close to the famous Van Nuys Recreation Center. The facility includes a gym, indoor and outdoor sports courts and fields, and an auditorium. It also hosts after-school and community events. Valley Glen also offers a variety of restaurants, cafes, and other dining spots, including neighborhood favorites Hungry Fox and Vic's Thai Food.
Valley Village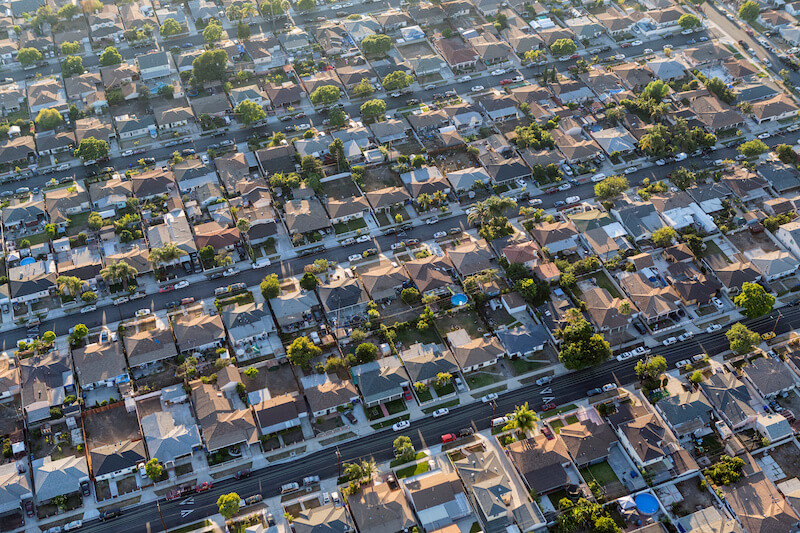 Valley Village traces its roots back to the 1930s when it sat at the edge of Los Angeles and primarily housed employees of nearby movie studios. The city has since grown around it, placing it in the heart of the San Fernando Valley. A push to formally separate the neighborhood from nearby North Hollywood finally came to fruition in the early 1990s.
The community borders consist of Burbank Boulevard on the northern side, the Ventura Freeway to the south, and the Hollywood Freeway on the east, with Tujunga Wash forming the western boundary. This location along two major highways makes it easy to get anywhere throughout the LA region. Just under 30,000 people call the two-square-mile community home.
Valley Village Real Estate
Like its neighbor to the north, Valley Village homes mainly consist of detached single-family houses with some condos scattered around the community's edges. A few small townhouse developments also provide additional options. Residents have been longtime proponents of managed development, which has kept building heights and sizes relatively low compared to some nearby areas. Spanish- and ranch-style homes dominate stylistically, usually including 2,000 square feet of living space or less. However, large, modern, new construction properties more than twice that size can also be found.
Condos provide Valley Village's most budget-friendly housing, starting just over half a million and reaching into the $700,000s for primarily two-bedroom units. Detached homes can occasionally be found in the high six figures but are more commonly listed for upwards of $1 million. Many luxury and new construction options can even be found in the $2-3 million range.
Valley Village Schools
Despite its compact size, Valley Village is well served by LAUSD public and private schools. Elementary school students can attend Burbank Boulevard Elementary School or Colfax Charter Elementary School. While middle schoolers will attend classes outside the official borders of Valley Village, they'll return to attend North Hollywood High School and Amelia Earhardt Continuation School. North Hollywood High provides magnet programs for gifted students, STEM programs, and even a "Zoo Magnet" program partnered with the Los Angeles Zoo.
More than a dozen private school choices are also available for neighborhood residents, including a Montessori school and several religiously-affiliate options. Los Angeles Valley College in nearby Valley Glen provides the closest institution of higher education. However, the Los Angeles area is also full of many colleges and universities within a short drive.
Valley Village Amenities
There's a lot to do and see in Valley Village! Valley Village Park serves as the neighborhood's primary green space, offering walking paths, playgrounds, and picnic areas. The North Hollywood Recreation Center is just over the community's eastern border. In addition, there are several popular local bars and nightlife options clustered around Riverside Drive and Whitsett Avenue, like The Thirsty Merchant and Red Moon Restaurant & Lounge.
Valley Village also includes the former site of a home once occupied by a member of Hollywood royalty—Marilyn Monroe. Then known as Norma Jean Dougherty, she lived at a now-demolished home at 5258 Hermitage Avenue in the mid-1940s before getting her big break.
Buyers Can't Go Wrong With Valley Glen Or Valley Village
Valley Glen and Valley Village offer a laid-back quality of life, on par with the best Los Angeles suburbs. And in reality, these adjacent communities share many of the same benefits of living in the San Fernando Valley and Los Angeles metro area. Still, future residents should keep these subtle but essential differences in mind while home shopping. The good news is that, with communities like these, there's no wrong choice!