Tips for Buying a Fixer-Upper Home
Posted by Courtney Korb on Wednesday, May 2, 2018 at 11:21 AM
By Courtney Korb / May 2, 2018
Comment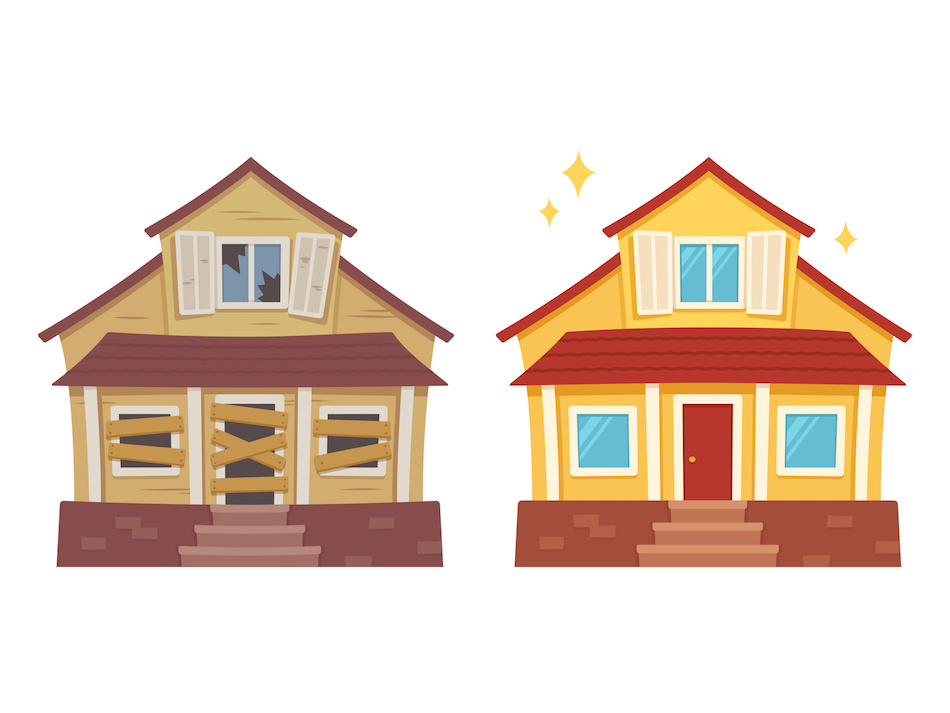 Buying a home is often a large undertaking for most buyers. For those looking to buy a home that is "move-in ready", purchasing a fixer-upper, wouldn't be their best choice. Some people can get a great deal from a home if they are willing to put in some of the work. With these tips, home buyers can minimize stress and make sure that they are getting what they expect when they buy a fixer-upper home.
Crunch the Numbers
Looking at a home with a ton of promise that needs some work is an easy thing to do. Understanding exactly what it will take to get it up to snuff is an entirely different matter. People often underestimate how much they will need to spend on a particular improvement, and the likelihood increases with the number of upgrades needed. Home buyers should get as specific as they can about their plans for the home. For example, if they want to gut the kitchen and redo it, they need estimates for:
wall board
paint
cabinetry
countertops
flooring
lighting/electrical
plumbing
appliances
Having a very detailed list of planned improvements helps buyers decide how much they can afford to spend on the property and structure itself, before they start paying out for the updates.
Secure Appropriate Funding
Anyone with limits on their spending power needs to be highly considerate of the cost of the home and upgrades, as well as how they plan to pay for it. There are conventional and government-backed loan programs that allow buyers to purchase a home at a lower value and make improvements using some of the loan money. Many of these loans require buyers to meet minimum requirements, and also demonstrate that they have done their homework on their home improvement plans. The amount available for renovation is usually based on a percentage of the estimated future market value, minus the sale price. This means that buyers must be careful not to offer too much money to buy the property, because it could be a lost opportunity to spend it on upgrades.
Be Sure of the Commitment
Since buying a fixer-upper is often done to help home buyers save money, they often continue the trend by trying to do a number of the home improvements by themselves. Sweat equity is a perfectly viable concept, assuming that the person doing the work understands what they are doing and can ensure it gets done appropriately. Home buyers should consider their list of planned upgrades and set a timeline in which they would like to have all of it done. They need to know how long each step takes, and which steps may be dependent on other tasks' completion. With this information, they can decide if they are truly ready to make the commitment to the plan.
Research the Property's Growth Potential
The ultimate goal of the purchase of a fixer-upper home is a property and house that is worth much more than the homeowner paid for it. Although home improvements can often meet the shortfall between the existing Burbank home's value and its potential, home buyers should also consider the real estate market trends for the neighborhood and the area as a whole. Buyers who invest in a neighborhood with homes that are well-kept and of a similar vintage will help to recoup their money in a greater value. People who put money in housing in an area that is dropping in value will find it hard to get their money's worth.
Investing in a fixer-upper has the potential to become a wonderful benefit, if home buyers go into it with their eyes open. These tips help buyers understand what they must investigate before they put too much of their time and money into the process.