Smart Bathroom Renovations with High ROI
Posted by Courtney Korb on Tuesday, June 11, 2019 at 10:29 AM
By Courtney Korb / June 11, 2019
Comment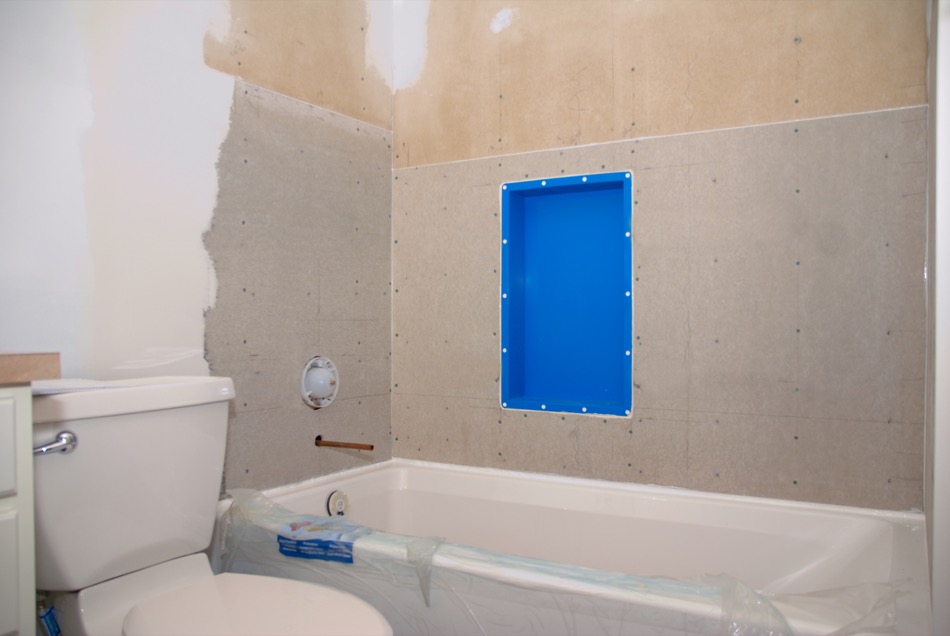 Homeowners who plan to move and possibly sell their home may want to make renovations that they can enjoy now but yet increase the value of their homes. However, when it comes to remodeling projects with a high ROI, bathroom renovations fall a close second to kitchen upgrades. While kitchen remodels can bring a high ROI, bathroom updates can allow sellers to see a 62 percent return—as long as they invest in the right upgrades.
Bathtub Renovation
Today, homeowners have more options than a tub replacement, as there are ways to reglaze and renew certain types of bathtubs. One such option is reglaze surfaces such as ceramic coated cast iron or freestanding elevated tubs. There are also modern options that allow for resin and acrylic tubs and shower combinations to have a new mold placed atop the old tub, which is more affordable that replacement.
While sunken tubs and jetted tubs are widely popular with homeowners, think long and hard before making this investment unless you plan to remain in the home a good while. These tubs—especially durable ones—can be very pricey, and the installation often requires adjusting the placement of water and power sources to operate the tub. For a surefire top ROI, keep changes to a minimum but make certain the products and craftsmanship are high-quality.
High ROI Bathroom Flooring
To ensure that a good return on investment is possible, homeowners should choose a neutral, timeless flooring style for the bathroom that will never look dated. Natural stones and ceramic tiles are two popular choices that give bathrooms and powder rooms a clean, streamlined look that will appeal to homebuyers. Ceramic is by far the most affordable choice, and it's easy to install.
However, natural stone choices offer a greater ROI, but this material requires a more substantial initial investment than traditional tile. Stones such as slate, limestone and flagstone create an attractive focal point in any space, but can really bring a bathroom to life with a natural, soothing look and feel. Those who reside in cooler climates might consider adding a radiant heating system beneath ceramic or stone flooring to boost ROI even more.
High ROI Sink and Vanity Updates
Bathrooms with a single sink could likely use an upgrade to a double vanity, which is a bathroom feature that many buyers demand today. Pre-fabricated dual vanities with seated sunken in sinks are the most affordable way to make this update. However, there won't likely be much ROI on a pre-fabricated model. Keep in mind, that dual sinks don't necessarily have to be in one piece. In fact, many prefer that they are separate.
Standalone cabinets come in an array of fashionable styles, and situating freestanding sink bowls atop them creates an elegant look that will catch buyers attention. Designer sink bowls often feature custom painting or designs that make them stand out. Another look that will bring a good ROI involve floating vanities, which use a singular solid material as a 'shelf' at vanity height that has sinks atop it that appear to 'float' on the surface. When remodeling these spaces, be certain to use high-quality hardware to improve aesthetics and to complete the look.
Trying to decide which bathroom renovations to invest in to boost the resale value of your Monrovia CA home? Seek the advice and guidance of an experienced local real estate professional who knows what's selling in today's market and expected ROI on upgrades.