Selling a Home? Your Guide to Selling Documents
Posted by Courtney Korb on Wednesday, July 11, 2018 at 11:08 AM
By Courtney Korb / July 11, 2018
Comment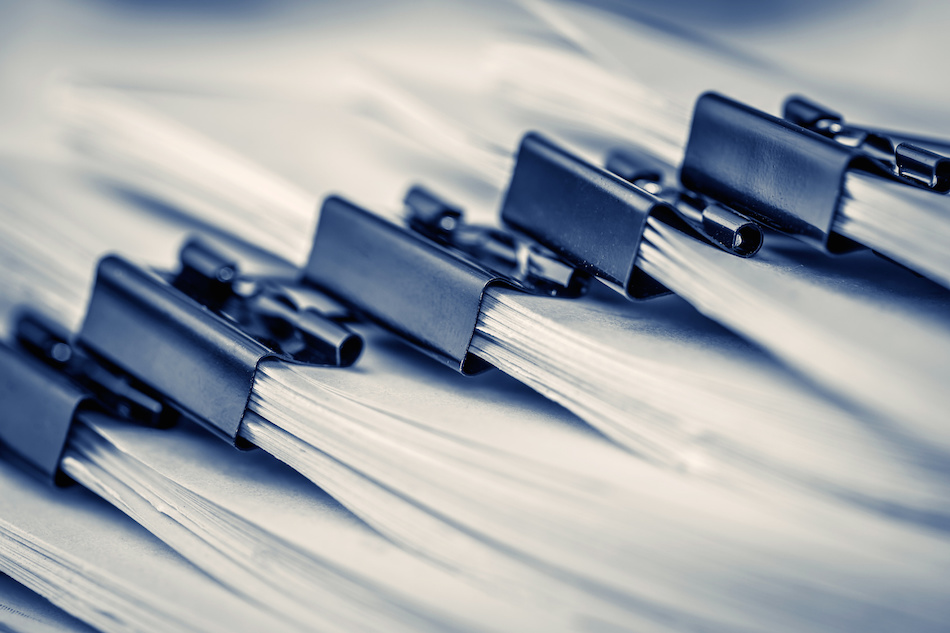 Selling a home requires a lot of paperwork. Home sellers who aren't prepared for the paperwork required may find themselves struggling throughout the home selling process. This guide may help home sellers to determine what kind of paperwork is required and why.
For informational purposes only. Always consult with a financial advisor before proceeding with any real estate transaction.
Real Estate Purchase Agreement
The real estate purchase agreement is the contract between the buyer and the seller. The real estate purchase agreement establishes many things including the property address, property conditions, the amount of the deposit, prospective close date, what is included with the sale of the house and contingencies that must be met before the home sale is finalized. The real estate purchase agreement is the road map for the rest of the home purchase transaction.
The real estate purchase agreement can be complicated and many home sellers rely on their real estate agents to help them understand the contents of the document. However, it's important that both home sellers and home buyers read and understand the contract for themselves. If there are any questions about the contract, a home buyer or seller should contact an attorney.
Home Inspection Reports
A home inspection can reveal many things about a property, including hidden defects and the need for repairs. Sometimes a home seller has had an inspection performed on their home prior to placing the home on the market. This may assist the home seller in knowing what items may need to be repaired prior to a potential buyers inspection. However, there are downsides to a seller getting a home inspection on their own home. Sellers should discuss this with their real estate agents prior to obtaining the services of an inspector.
Home Seller Disclosure Forms
Many states require that a homeowner complete and sign a seller disclosure form prior to placing the home on the market. In most cases, the seller disclosure form should disclose what, if any, repairs, problems or issues the homeowners have had with the home while they owned it. It's important to be honest and straightforward with this form, should a homeowner have to complete it. Though a real estate agent can answer questions about the form, it's very important that the form be completed by the homeowner, not the real estate agent.
House Plans or Blue Prints
Blue prints or house plans can come in very handy for a home buyer. Often during the home buying process, home buyers will ask for information regarding the dimensions or layout of the home. Blue prints, if they are available, can answer these questions quickly and without requiring the buyer and seller to make arrangements for repeated visits to the home for room measurements.
Home and Appliance Warranties
Warranty documents can accumulate for typical homeowners. Every time a major building material is purchased or an appliance is replaced, a new home warranty is added to the file. Many of these warranties can transfer from one homeowner to another. These warranties can be valuable for home buyers, who like to know that their appliances and products are protected when they purchase their new home. This information can be passed along and may even be used to sweeten the deal when the home purchase contract is being negotiated.
Home Repair Contracts
Many home sellers like to advertise when home systems are new. A new air conditioner, furnace, roof or sewer line can all be very attractive for some buyers. Home sellers who advertise their home as having a new system of some kind should keep these documents as proof of purchase, in the event that questions arise.
Talk To Your Real Estate Agent
An experienced Marina del Rey real estate agent can help a home seller determine which home selling documents are required and how they need to be filled out. If you're a home seller and would like to know more about which documents are required to sell your home, contact your real estate agent.
For informational purposes only. Always consult with a financial advisor before proceeding with any real estate transaction.