Helpful Strategies to Sell Your House Near a Noisy Road
Posted by Courtney Korb on Wednesday, February 2, 2022 at 7:31 AM
By Courtney Korb / February 2, 2022
Comment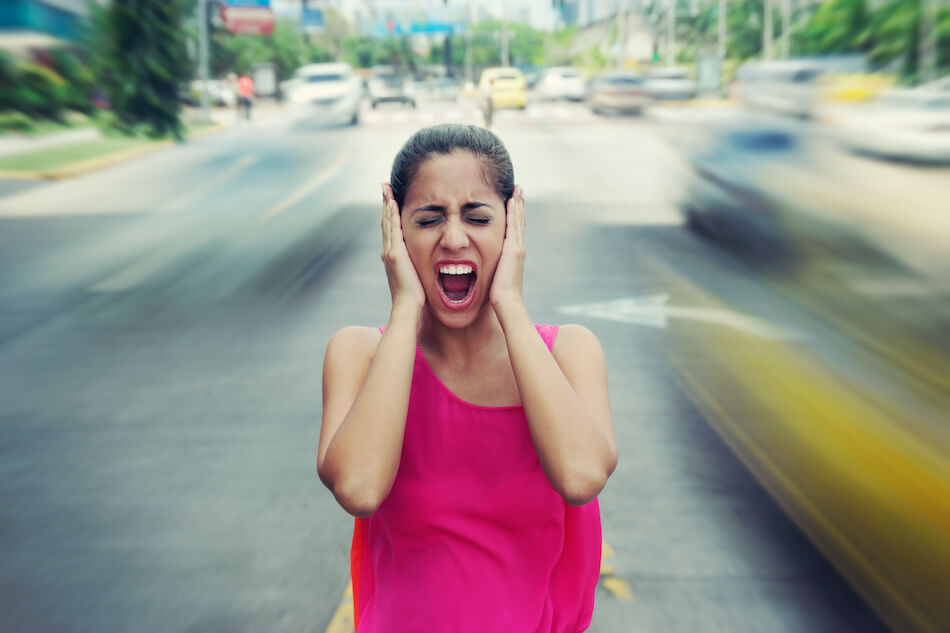 Los Angeles is filled with busy streets and busy humans. Naturally, this leads to noise, which can be a major stumbling block for a homeowner that is hosting an open house.
Noise is a huge factor that many homebuyers consider when preparing to purchase a home. Homebuyers that plan to live in a property for 30+ years want things to be as close to perfect as possible. Even in a seller's market, buyers are still picky. If you are trying to sell your house quickly, you'll want to do everything in your power not to deter potential buyers, so read on for several helpful strategies to make selling your house in Los Angeles easier even when it is near a noisy road.
For informational purposes only. Always consult with a licensed real estate professional before proceeding with any real estate transaction.
Build a Noise Barrier Wall
Los Angeles residents, as well as other people that live in large cities, know that outdoor space can be hard to come by. Having a quiet, clean, and green outdoor space is a prized possession as a homeowner here. Certain properties throughout the city have a nice backyard but they live by The 5, or another busy freeway, and struggle to enjoy their outdoor space because of the noise.
You can sell your house with ease even if it's located near a busy road by adding a noise barrier wall around the backyard. Many city homeowners have done this and had great success. It doesn't cancel out 100% of the noise, but it can still make a huge difference. There are contractors that specialize in building these types of noise-canceling walls. Typically, the walls consist of thick concrete built up to a certain height. Once the wall reaches a particular height, it cancels out a surprising amount of the noise that previously entered your backyard. Now, you can include a backyard tour in your open house when selling your home next to a noisy road.
Invest More in the Digital Marketing
If you invest more in the digital marketing of your home when trying to sell it, you can create more of a buzz that could override the existing noise. Get buyers as excited as possible about your home before they see it in person. This can be done through professional home selling photography. Photos are incredibly important when marketing and showcasing the highlights of a home. Adding a 3D virtual home tour on top of that allows you to create an interactive walkthrough of the entire property without someone physically visiting it.
Lastly, if you have a larger property, an aerial drone video of the house can help create more hype and buzz around your home. These three digital marketing strategies can help you generate tons of interested buyers before hosting an open house. Ideally, you create enough interest that at least one buyer can look past the noise that the road generates and still make you a strong offer. When selling a house in LA, you must do everything you can to make your property stand out to online home shoppers.
Sell to a Real Estate Investor
Do you live in a Los Angeles neighborhood that has lots of renters? This could be an indication that your property would be a good fit for a real estate investor. You can sell your home near a noisy road to an investor that ultimately has other plans for the property. Whether it's a house flipper or landlord, they likely don't have plans to live there themselves. Because of that, they likely won't care as much about the noisy road nearby.
Real estate investors look at houses more as a product versus a comfortable place they call home. Their main priority is that they can generate profit from the resale of the home or from renting it out. Investors are less picky about the aesthetics of the property. However, it's important to note that investors don't always pay the highest prices. You may have to adjust your price point slightly in order to sell to one of these home buyers. Either way, if you are struggling to sell your home online because of a noisy road, a hungry real estate investor will help you get your spirits up by making you an offer.
Selling a Home Near a Busy Road is Possible
No matter how noisy or busy the road is near your home, it is still possible to sell it. Take advantage of these creative selling strategies if you are unsure about how your property will sell. There are plenty of factors still in your control—such as building, networking, and marketing—that can help your home successfully sell. Utilize who you know and what you know to help your property sell.
For informational purposes only. Always consult with a licensed real estate professional before proceeding with any real estate transaction.