What Are The Rules at 55+ Communities? 4 Common Regulations
Posted by Courtney Korb on Tuesday, December 21, 2021 at 8:59 AM
By Courtney Korb / December 21, 2021
Comment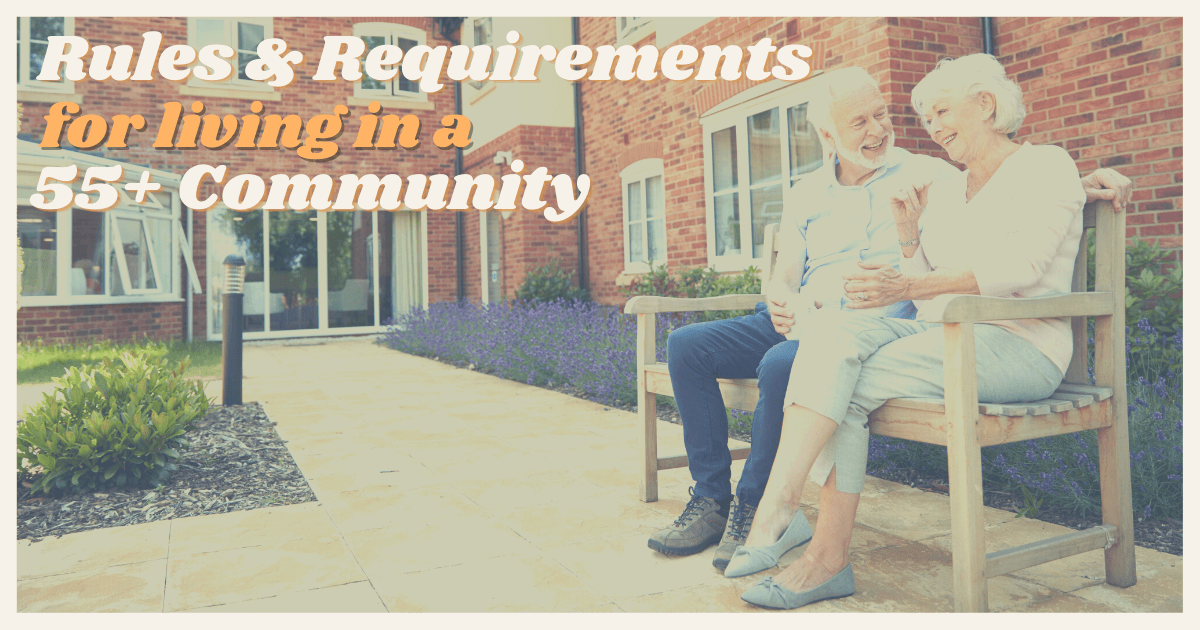 Living in a 55+ community offers benefits for many people. That includes being able to live with others who share the same lifestyle needs and overall goals. Every community is a bit different, but many of them follow very specific guidelines. For those wondering if a 55+ community lifestyle is right for them, it is helpful to understand the legalities and expectations in these areas. Thinking about buying a home in a 55+ community, but not sure about the rules? Read on to learn more about the rules and regulations of living in an age-restricted community.
HOPA, Unruh, and Civil Code Section 51.3
Senior community laws are present at both the federal and state level. The Federal Fair Housing Act is one component. It protects against discrimination related to family status, which means communities cannot exclude children. However, the Housing for Older Persons Act of 1995 added some qualifications that may permit limiting children in such communities. To do so, at least 80 percent of the homes in the community must be occupied by at least one resident over the age of 55. Communities must also publish policies that state the community is designed for those over the age of 55 and comply with necessary age verification to ensure compliance to this standard.
States may have additional relevant legalities. For example, California enacted the Unruh Civil Rights Act to protect against many kinds of discrimination. However, age-restricted communities are exempted, allowing the establishment of communities centered around older adults. Civil Code Section 51.3 defines relevant terms such as "senior citizen housing development," "qualified permanent resident," and other factors that distinguish a 55+ community and who may be permitted to reside there. It also allows for a person under the age of 55 to live alone in a community like this if the qualified permanent resident over 55 has passed away, meaning they don't have to move out.
Can You Live in a 55+ Community with Someone Younger Than 55?
Making the decision to buy a home in a 55+ community may come with some "what if" situations. For example, is it possible to live in a home in this kind of community with someone under the age of 55? The answer is yes, most of the time. The community's guidelines create most of the rules, and these can change. As noted in the previous laws, there are stipulations in place to allow for this.
For example, if one spouse is under the age of 55, they can still live within the home and community. If there is an adult child over the age of 18, that person may also be able to live within the community.
Another common concern is whether it is allowable to purchase a home within a community like this if the buyer is just slightly under the age of 55. The answer is yes, sometimes. That's dependent on the community rules of the location. Some communities require that people be at the minimum age within a very short time prior to the purchase. Other locations may be more flexible.
Is it possible for someone under the age of 55 to inherit the home? This decision, too, is based on the rules within the community. Those who live in an age-restricted community and plan to include their home in their will may wish to speak to an attorney about their options.
Is it allowable to rent a property out? It's essential to learn more about the community's rules before assuming so. This may be excluded entirely in some situations since these communities often focus on developing permanent residents to build relationships. If renting is allowable, the person living there may still need to be at least 55 years of age.
Can Children Visit a 55+ Community?
Most communities encourage grandchildren to visit! Some locations may designate specific weeks or timeframes for when children can visit. They may include activities that promote bonding and interactions, too. Most often, though, this is meant to be a short-term visit. For those who plan to have grandchildren or other children under the age of 18 visit for long periods of time—such as weeks or longer—check into the community's rules. Some organizations have a cap on the number of days a guest under the age of 55 can remain within the community.
HOA Rules in 55+ Communities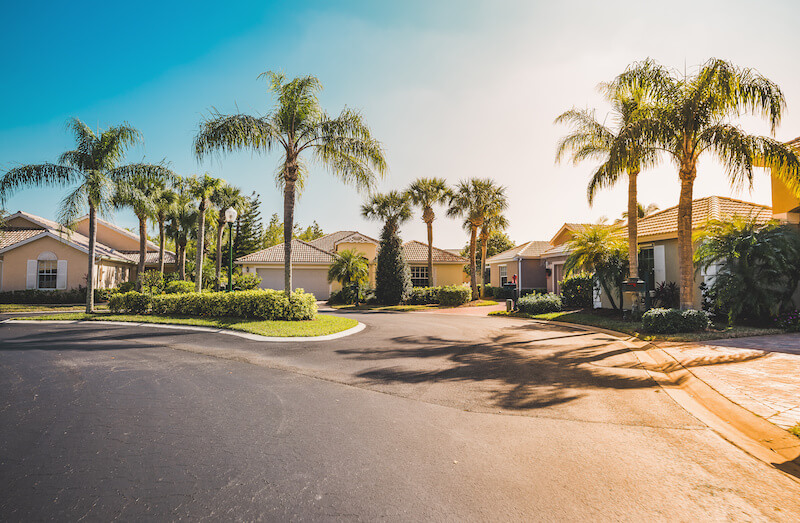 The homeowners association in the 55+ community establishes many of the rules for that area. This may be made up of people living within the community coming together to make those decisions. HOAs typically have various well-defined rules that all property owners are expected to know and follow. These may include various rules on how the home is kept, how spaces are used, and the homes' appearance.
The HOA typically collects money from each resident within the community to collectively maintain the surrounding area. That may include managing many of the tasks necessary for property owners, such as providing landscaping services and exterior maintenance. If the community is gated, the HOA pays for the gated security or any other security in the community. Having an HOA that manages and maintains these amenities is often necessary and beneficial for those who wish to live in an active adult community with great amenities and things to do.
Typically, the HOA representative goes over these rules before a person buys a home within the community. It is important to carefully consider these rules to ensure nothing falls outside of what is beneficial or necessary for the property buyer. Additionally, there may be a process for working through complaints if there are concerns. Make sure to clarify those rules, too.
Research Your Desired Community
Each community has its own set of rules called bylaws. Bylaws typically include everything from the HOA fees to the minimum age of residents residing within the community. For most people considering purchasing in a 55+ community, it is best to carefully research the details about each community, meet with local representatives to understand those rules better, and then decide based on how well they meet the buyer's needs and expectations.