5 House Styles To Consider When Buying a New Home
Posted by Courtney Korb on Tuesday, June 18, 2019 at 10:28 AM
By Courtney Korb / June 18, 2019
Comment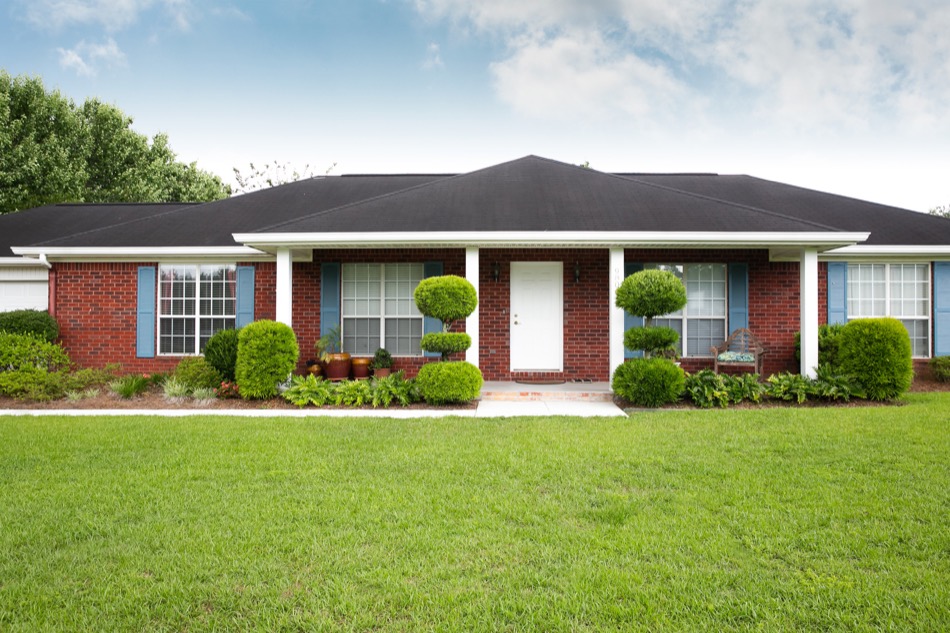 One of the best things about homes is how different they all are from each other. If a buyer has certain preferences for the shape and the material used to build it, there's a home somewhere out there that fits those ideals to a T. Across America, there are countless styles architects use to design homes. Some of them are regional and are normally only found in certain parts of the country, and some can be seen everywhere from coast to coast. So when searching for a home to buy, here are some of the different styles of home that buyers can find while house hunting.
1. Ranch Homes
Ranches became popular during the 1950s and haven't gone out of style since. They're typically one story, but sometimes "raised ranches" can be spotted, which have a finished basement to give homeowners more living space. Ranches are most often rectangular, but they can also be L-shaped or U-shaped, and because they're just one story, making additions to the home is less complicated than other styles of home. And ranch style homes are always popular. For homeowners who can't climb stairs, a single-story ranch home can allow them to live their lives by removing one common household hurdle.
2. Victorian Homes
As the name may imply, Victorian homes gained their popularity during the reign of Queen Victoria in England and were most often built from approximately 1830-1910. Victorian homes are down for their attention to intricate detail, most easily identified from the homes' exteriors, and their eye-catching designs is a big reason as to why they're still popular today. Victorian homes typically have two stories (or sometimes two-and-a-half stories) and asymmetrical floor plans that allow for irregularly shaped rooms, so homeowners can have fun with how they arrange their home.
3. Cape Cod Homes
Originating in the New England area during the 1600s, Cape Cod homes style homes have been popular and have even gone through several revivals since their original creation. Cape Cods are simple homes that are symmetrical and often smaller than other home styles, so they have the feeling of a cozy cottage that can't be gotten in some other styles. Cape Cod homes are two-story home: the ground floor will have the kitchen, living room, and so on, and bedrooms with be on the second floor. It's also common for Cape Cods to have a master bedroom on the ground floor in addition to the second story bedrooms.
4. Craftsman Homes
Craftsman homes have east Asian influences and came around during the Arts and Crafts movement from 1880-1920, but it officially came stateside in the early 1900s where it was popular on the west coast until the '30s. As the name may suggest, craftsman homes strive for a handmade feel that put emphasis on the natural materials used to build them. It's most common to find craftsman homes made from wood, stone, and brick instead of synthetic materials such as vinyl, and this, with their low-pitched roofs and practical styles, often leads to them having a down-to-earth feeling.
5. English Cottages
As the name implies, English cottages are inspired by English styles, but they specifically take cues from the Tudor-style homes of the late 1800s. English cottages are small homes, which can make them a good starter home for a small family or even single living. These cottages can be one or two stories and often featured decorative brick and stonework that truly set them apart from other home styles. They can also be identified by their steep, and even sometimes curved, roofs. For buyers who love the look of homes in fairytales and storybooks, an English cottage is definitely something to look into.
There are many more Pacific Palisades home styles than just these. When looking for a new home to buy, be sure to keep an eye out for the popular styles in the area and work with an agent to locate the right ones.