Renovating Your Kitchen? High ROI Options
Posted by Courtney Korb on Tuesday, June 4, 2019 at 10:30 AM
By Courtney Korb / June 4, 2019
Comment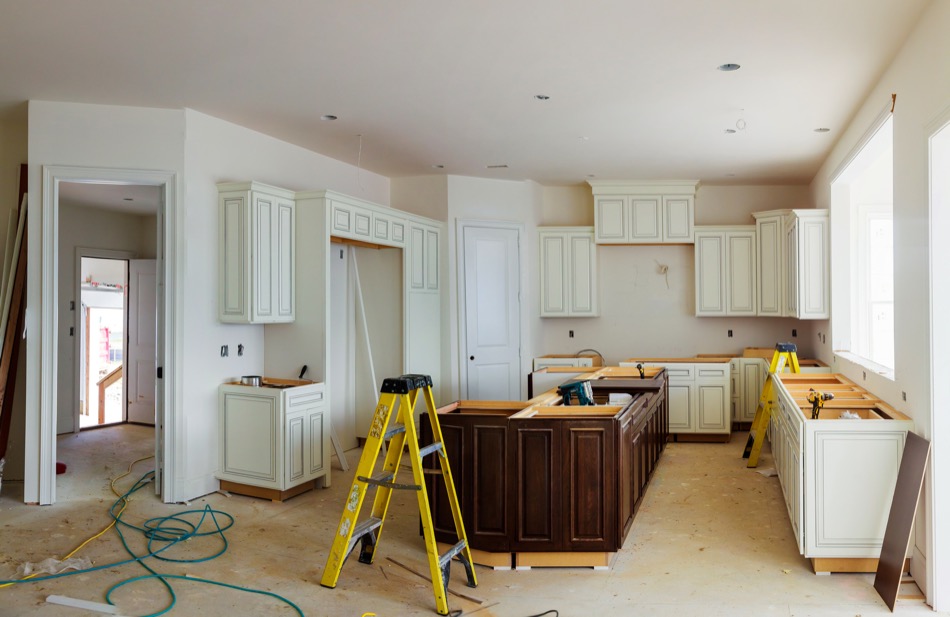 Home buyers love beautiful kitchens, so kitchen renovations in general get a good return on investment. Buyers are more interested in some kitchen features than others, so knowing where to focus your attention can help you boost profits when the time comes to sell your home. If you're thinking about remodeling, or even selling your home, here's what you need to know about high ROI options.
Create Space for Eating
Buyers love eat-in kitchens, even if it's just a little space for a breakfast nook. Small kitchens are common, especially in homes built during the middle of the 20th century. Many homeowners are surprised to find out how inexpensive and easy it is for a contractor to remove part of a wall and add space to their kitchen.
This is a high ROI home improvement if it can be done affordably. Homeowners who must remove a load-bearing wall may not get good ROI from this kind of renovation. Talk to your contractor to find out what would be involved.
Install the Right Counters
Natural stone counters have been popular for years. Now engineered stone is the up-and-coming material. Engineered stone is a mixture of stone dust and resin. Buyers like it because it's a hard, easy to maintain material that never needs to be resealed or refinished.
Refinish the Cabinets
New cabinet installation can inflate the cost of a kitchen remodel by quite a lot, making it much harder to recover costs when the house sells. Homeowners can achieve a like-new look with their kitchen cabinets by refinishing them. Painted kitchen cabinets are very popular, so homeowners who want to refinish their wooden cabinets can get the best ROI by painting them. Home buyers respond well to neutral and muted colors.
Install Proper Lighting
Proper lighting is important in any modern kitchen. Home buyers look for kitchens with proper lighting because it's a necessity for safety and for functionality. Without good lighting, the homeowner may find it challenging to properly cut and prepare food, and clean the work surface when cooking is finished.
To install proper lighting, homeowners can consult with their contractor. Most kitchens can benefit from task lighting, cabinet lighting, overhead lighting and pendant lighting. A good contractor can help the homeowner determine where lighting needs to be installed.
Add a water filtration system
Installing a whole-house water filtration system is a serious game changer. It is an affordable addition to your kitchen that will make a huge impact to life. Water quality has become a greater focal point of public health in the U.S. since the water crisis in Flint, MI took over the news headlines. Many homeowners have been dealing with the issue on their own, by either using a traditional, refillable filtering pitcher or purchasing environmentally unfriendly disposable bottled water. In fact, having an integrated water purification system installed at home to effectively remove contaminants and chemicals has become necessary in many cities across the U.S. The tankless reverse osmosis system would be the most certain solution for its excellent filtration performance. It definitely increases the house value when you can enjoy safe, clean and healthy drinking water directly from any faucet in the house. The amenity will pay off now and in the future when it's time to sell.
Stay Within a Moderate Price Range
The highest ROI kitchen remodels are those that stay within a low to moderate price range. High-end kitchen remodels get a lower return on investment because most buyers are not willing to pay substantially more for a home with a gourmet kitchen. Setting a budget and staying within that budget can help you avoid overspending on your renovation. These tips can help:
Communicate with your contractor about your budget.
Develop your plan fully before beginning work, to minimize change orders and add-ons.
Pad your budget with a 10% margin of error, so you'll have the money to cover any unexpected expenses or repairs that come up while the project is underway.
Selling Your Home Soon? Work with a Real Estate Professional
If you're thinking about selling your Manhattan Beach home sometime in the near future, consult with a real estate professional. Your real estate agent can help you determine whether a kitchen remodel is the best place to focus your money if your goal is to boost your home's resale value.