5 Reasons to Love Living Near Sepulveda Basin: Discover Lake Balboa's Best Amenity
Posted by Courtney Korb on Monday, June 19, 2023 at 10:00 AM
By Courtney Korb / June 19, 2023
Comment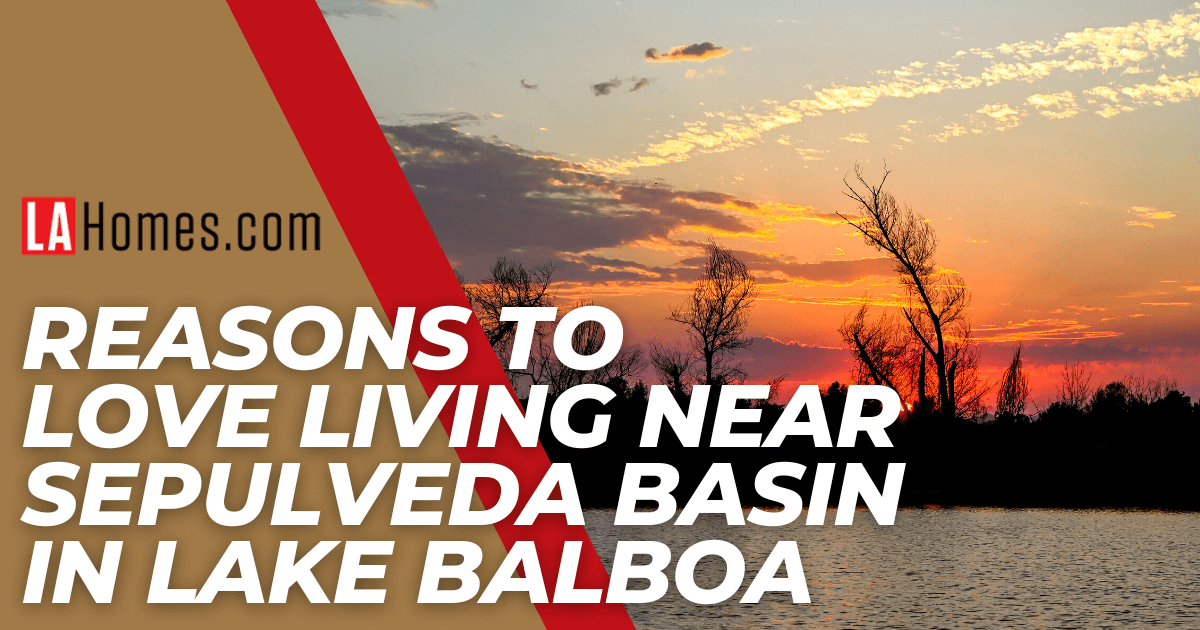 In the ever-evolving landscape of Los Angeles real estate, the Lake Balboa neighborhood offers an unchanging amenity: the Sepulveda Basin Recreation Area. This beautifully protected space, which the Los Angeles River bisects, provides an oasis of nature and outdoor activities nestled in the heart of the city. Living near the Sepulveda Basin brings a wealth of lifestyle benefits that make homes in Lake Balboa a compelling option for discerning buyers. If you're considering living in Lake Balboa, discover the many advantages the Sepulveda Basin Recreation Area can bring to your everyday life.
A Plethora of Walking Trails in Your Backyard
The expansive network of walking trails in Sepulveda Basin Recreation Area—which is also bordered by the Sherman Oaks neighborhood to the southeast and the Encino neighborhood to the south/southwest—will surely appeal to homebuyers who value easy access to nature. The trails meander around landmarks like Lake Balboa, the Wildlife Preserve, and the Japanese Garden. Offering a stunning blend of natural beauty and accessible design, these trails cater to various fitness levels and preferences, from leisurely strolls to brisk jogs. The myriad of intertwining paths allows residents to explore new routes, keeping their daily walks or runs fresh and exciting.
The massive footprint of the Sepulveda Basin Recreation Area (spanning a total of 2,000 acres) ensures that the opportunities for exploration are nearly limitless. From the vibrant ecosystems observed in the Wildlife and the serenity of the Japanese Garden to the relaxing waterside views of Lake Balboa, each trail offers a unique perspective of this urban retreat.
This accessibility to an extensive system of walking trails directly benefits residents living nearby, enhancing their quality of life in multiple ways. The courses promote an active, healthy lifestyle, encouraging routine exercise in a peaceful, natural environment that's far removed from the monotony of a treadmill. Convenient access to outdoor recreation areas is an amenity that simply can't be overlooked when buying a home in the city of Los Angeles.
A Wildlife Preserve in Your Backyard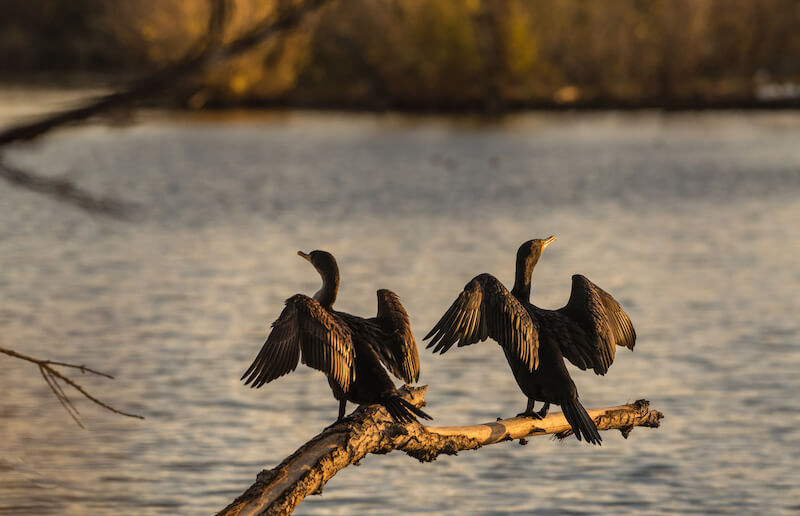 Situated within the larger Sepulveda Basin complex, the Sepulveda Basin Wildlife Reserve is a significant attraction with a unique value proposition for prospective homebuyers in the Lake Balboa neighborhood. This 225-acre site stands out as a sanctuary of biodiversity amidst the urban sprawl, offering an immersive and accessible nature experience that is hard to find elsewhere in Los Angeles, CA.
For bird watchers and nature enthusiasts alike, the reserve is a treasure trove of discovery. A nearly three-mile walking path that circuits the reserve provides some of the most rewarding bird-watching opportunities in Los Angeles. Over 200 species of birds have been identified here, transforming every walk into a potential exploration of rich birdlife.
Equally impressive is the reserve's commitment to native plant re-vegetation. Thousands of native plants have been cataloged within the reserve, underlining its role as a crucial biodiversity hotspot. This dedication to preserving and restoring native flora benefits the local ecosystem and enriches the reserve's visual appeal.
Living near the Sepulveda Wildlife Reserve offers many benefits for Lake Balboa residents. For those who crave a connection with nature, the reserve is a doorstep away, providing a peaceful retreat from the city's hustle and bustle. It serves as a natural classroom where anyone can learn about local ecosystems, birds, and plants. And for anyone seeking to maintain an active lifestyle, the reserve's trail is a delightful option for walking, jogging, or enjoying a sunset.
A Great Location That's Designed to Last
The Sepulveda Dam, a monumental structure within the Sepulveda Basin Recreation Area in the Van Nuys neighborhood of Los Angeles County, has a significant influence on the development pattern of the Lake Balboa community. The U.S. Army Corps of Engineers designed and built the dam as a critical component of Los Angeles' flood control system, intended to withhold winter flood waters along the LA River.
How does this benefit Lake Balboa homebuyers, though? The dam acts as a crucial buffer in the LA River's floodplain. The protective design effectively limits overbuilding within the basin to ensure that a significant portion of land remains untouched by urban development and is always available to collect and safely manage excess water during high-risk flood events.
The absence of overbuilding in the vicinity of the Sepulveda Basin ensures the preservation of the area's natural beauty and recreational amenities, contributing to the overall quality of life for those who call Lake Balboa home. Furthermore, it reduces the risk of property damage and loss due to flooding. The design of the Sepulveda Dam, therefore, not only fulfills its primary function of flood control but also reinforces Lake Balboa's appeal as a neighborhood that balances urban living with a strong connection to nature, offering its residents a unique and stable oasis amidst the bustling metropolis of Los Angeles.
Three Golf Courses Near Your Home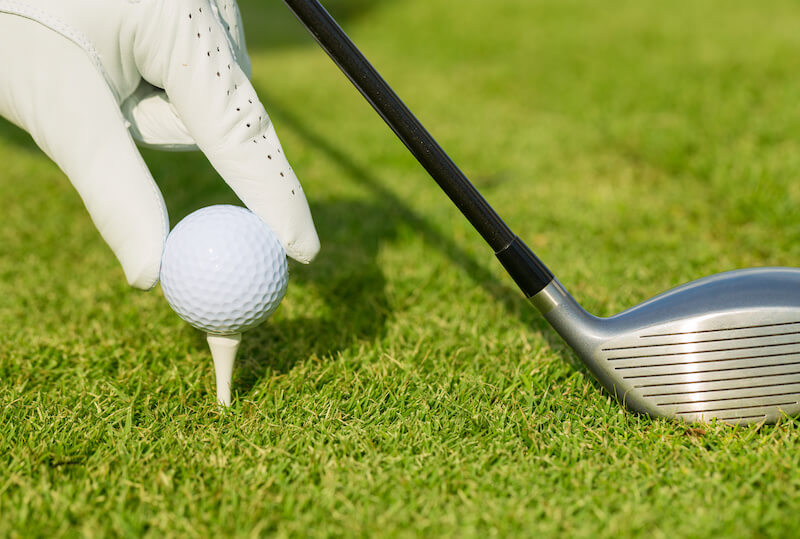 Adding to the rich assortment of recreational offerings at the Sepulveda Basin are its three golf courses: Van Nuys Golf Course, Balboa Lake Golf Course, and Woodley Lakes Golf Course. These well-maintained golf courses provide an added layer of appeal to the Lake Balboa neighborhood, offering benefits to residents that go beyond the sport itself. Slightly further away among the best amenities in Granada Hills—just six miles north of Lake Balboa—is the Knollwood Country Club, and countless more courses are just a bit further out.
Having three distinct golf courses nearby is a dream come true for avid golfers. The Van Nuys Golf Course offers two different courses—a casual 18-hole, par-three course and a professional-grade nine-hole course with more difficult fairways and hazards. The Balboa Lake Golf Course is an 18-hole, par-72 championship course and is considered one of the best golf courses in Los Angeles. Woodley Lakes Golf Course also offers an 18-hole, par-72 layout known for its long fairways and numerous water features.
Each of these courses has unique characteristics, providing golfers with diverse playing experiences without leaving their neighborhood. Whether you want to improve your handicap, take golfing lessons, or enjoy a leisurely game, the trio of golf courses at Sepulveda Basin cater to golfers of all skill levels and preferences.
But the appeal of these golf courses extends beyond those who play the sport. Even for non-golfers, living near golf courses has its advantages. Golf courses are generally well-landscaped and beautifully maintained, contributing to the overall aesthetic appeal of the neighborhood. They provide a serene and picturesque backdrop for residents' views, enhancing the feeling of living in a green and spacious environment.
Easy Access to Playgrounds, Sports Fields & a Dog Park
The Sepulveda Basin Recreation Area also hosts a variety of parks, each offering unique amenities tailored to meet diverse recreational needs. Lake Balboa Park, for instance, features a vibrant playground that is a hit with the younger residents, providing a safe and fun-filled environment where children can play, explore, and interact. The well-maintained equipment and shaded areas make it a popular spot for everyday outings. The abundant amenities in North Hills, which borders Lake Balboa directly to the north, are a short bike ride away and include the North Hills Community Park.
The Sepulveda Basin Dog Park is a wonderful asset for dog owners, offering ample space for dogs to run and play off-leash alongside separate areas for small and large dogs, ensuring a safe and enjoyable experience for all. These parks within the Sepulveda Basin Recreation Area, with their diverse and well-designed amenities, enhance the living experience for residents of the Lake Balboa neighborhood, truly embodying the concept of a community brought together by shared outdoor spaces.
The Sepulveda Basin in Los Angeles: Lake Balboa's Best Amenity
The Lake Balboa neighborhood, with its close proximity to the Sepulveda Basin Recreation Area, offers residents and homebuyers moving to Los Angeles an unparalleled blend of urban convenience and natural beauty. From the expansive walking trails and vibrant wildlife preserve to the tranquil golf courses, engaging sports complex, and welcoming parks, there's a wealth of recreational and lifestyle benefits right at residents' doorsteps. The Sepulveda Recreation Area makes living in Lake Balboa a unique and fulfilling experience. Ultimately, investing in a home in this neighborhood means investing in a lifestyle where community, health, and harmony with nature are beautifully intertwined.