Buying a Penthouse? Questions You Need to Ask First
Posted by Courtney Korb on Monday, November 21, 2022 at 8:23 AM
By Courtney Korb / November 21, 2022
Comment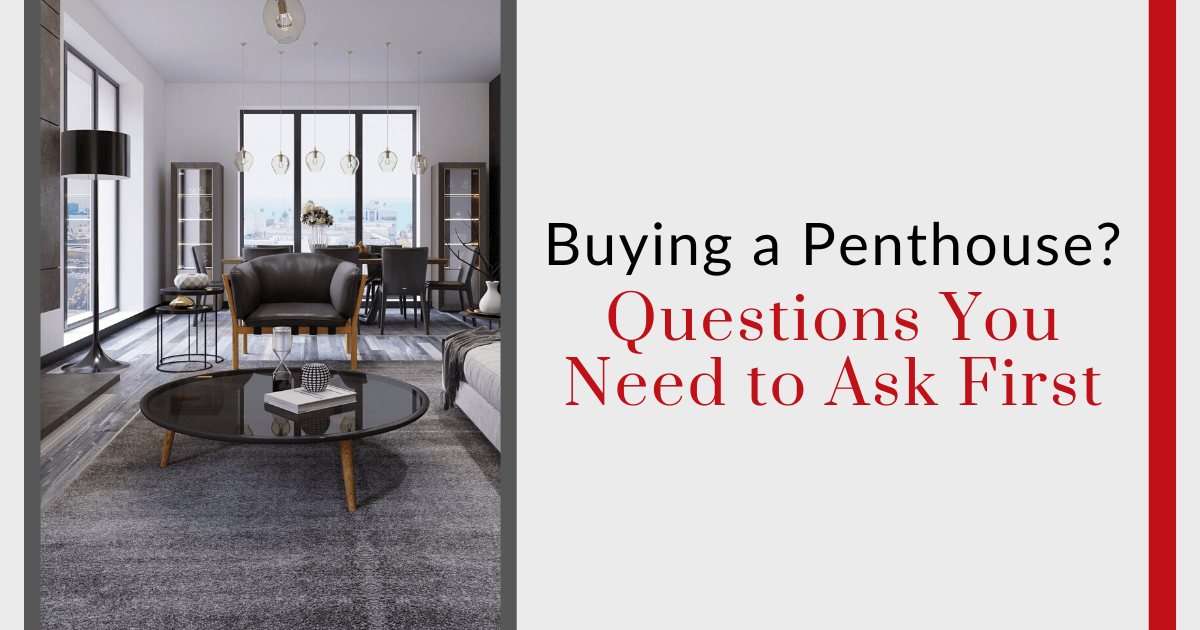 Penthouse condos offer a luxurious living experience marked by unforgettable views, roomy interiors, outdoor spaces, outstanding amenities, and, traditionally, a unique position at the building's peak. These perks can make any penthouse desirable, but determining the best penthouse to buy requires asking the right questions to ensure it meets the buyer's desires and needs. Read on to discover four questions to ask before purchasing a penthouse condo.
Will the Views Stay Unobstructed?
Breathtaking views are one of the defining features of penthouses that make them so desirable, but there is no guarantee the landscape surrounding one will stay the same forever. Asking about property development in the area surrounding a penthouse can help determine how much the view will change and if it may become obstructed by other buildings over time.
When considering a penthouse, it's a good idea to research the surrounding neighborhood to see if new developments might crop up nearby in the future. Keep an eye out for buildings that might see expansion or demolition in the next few years. If a building gets torn down, a taller one might take its place, depending on what zoning regulations allow.
For any questionable lots, it's possible to consult local zoning regulations to determine the property's height limit and floor area ratio (FAR) limit to see if future developments could compromise the penthouse's incredible view. FAR is found by dividing the building's total area by the lot area. Lots with higher FAR limits can host taller buildings. For example, a lot with a FAR of 1.0 could host a one-story installation covering the entire lot or a two-story building covering half of the lot, while one with a FAR of 2.0 could have a two-story structure covering the whole lot or a four-story building covering half of the lot.
What Maintenance Can Be Expected?
All homes come with maintenance responsibilities, but penthouses on the top floor can have unique maintenance needs due to their proximity to the roof. Asking about maintenance expectations can help determine the long-term costs of penthouse living and if the penthouse can provide the desired level of privacy.
While being on the top floor has its perks, it also leaves the penthouse more vulnerable to weather like wind, rain, and snow. Additionally, rooftop systems like HVAC, cooling towers, boilers, and more may cause damage such as leaks. When buying a resale penthouse, it's good to ask if it has any history of leaks or other chronic problems, as these may indicate structural integrity issues. Furthermore, top-floor penthouses generally cost more to heat and cool than other units in the building because of their added exposure to the elements, so it can be helpful to ask about the cost of utilities.
How is Outdoor Maintenance Done?
One of the best reasons to purchase a penthouse is the rooftop access and the amenities that come with it. Private pools and hot tubs, gardens, and lounges are perfect additions to a private rooftop. However, this also means outdoor maintenance is a regular requirement.
If you choose to hire someone to do pool maintenance or routine landscaping, you may have to give them access to your penthouse in order to reach the roof. This depends on the building, so it's something you'll want to know beforehand. While in some buildings, the roof is only accessible through the penthouse, others may have elevators that can access the roof after scanning a key card.
If you want to avoid having strangers walking through your home, you can take over some of the minor maintenance tasks on your own. Things like snow removal (if you live in a colder climate) and landscaping are good places to start. However, some tasks may still require a professional.
Can It Be Customized or Expanded?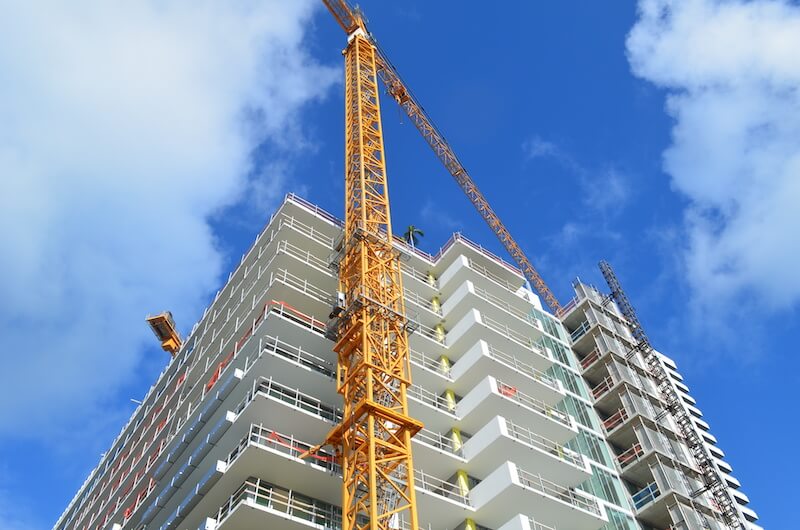 Penthouses often have a unique, spacious floor plan and come equipped with top-notch amenities, but many can be personalized even further with customizations and expansions. If customizing or expanding the penthouse is desirable, it's necessary to ask if these options are available before buying. In most cases, this will be easier if the building is still under construction.
Many developers can combine several units to expand the penthouse's size, sometimes creating a multi-story home. Accomplishing this is usually easier before the building's interior walls come up, but it's also possible to combine existing units. If someone owns the adjacent units, gauging their willingness to sell can help determine if future expansions will be possible.
Developers are often happy to allow for customization of the penthouse. After all, the penthouse's luxurious amenities and expansive floor plans are some of its best selling points.
Customizing a penthouse can sometimes help save money on its purchase. If it's still under construction, developers may offer a discount in exchange for not having to outfit the penthouse themselves. Even if the penthouse already has its furnishings in place, it may be possible to negotiate a designer credit to help pay for the desired changes.
Is It On the Top Floor, and How Much Does It Matter to Me?
As the real estate world moves away from defining a penthouse as a top-floor apartment, it's becoming more common to see units labeled penthouses for other reasons. While some may have their hearts set on a top penthouse, it can be worth considering the other qualities that can make a lower unit just as good, if not better.
The penthouse as a luxury top-floor apartment rose to prominence during the economic prosperity of the 1920s. Unlike other units in the building, the penthouse's walls traditionally sit back from the outer walls, creating a private terrace for lounging outdoors or entertaining guests.
Today, the term penthouse can apply to units on lower floors, provided they can deliver the level of extravagance and luxury typically associated with living on the top floor. Wedding cake buildings with sizable terraces on multiple stories may have several penthouses, boasting ample outdoor space and breathtaking views. In some cases, a penthouse on a lower floor may have more floor space, more refined amenities, and more impressive sights than the one on top. For these reasons, it may be worth it to choose a penthouse that isn't on the top floor unless rooftop access is necessary.
Discover the Penthouse of Your Dreams
Buying a penthouse condo is a huge investment. Asking these questions can help determine if a particular penthouse can deliver the luxurious lifestyle that will make the investment worth every penny.