Buying a New Construction Home? Pros and Cons to Consider
Posted by Courtney Korb on Tuesday, November 22, 2022 at 7:42 AM
By Courtney Korb / November 22, 2022
Comment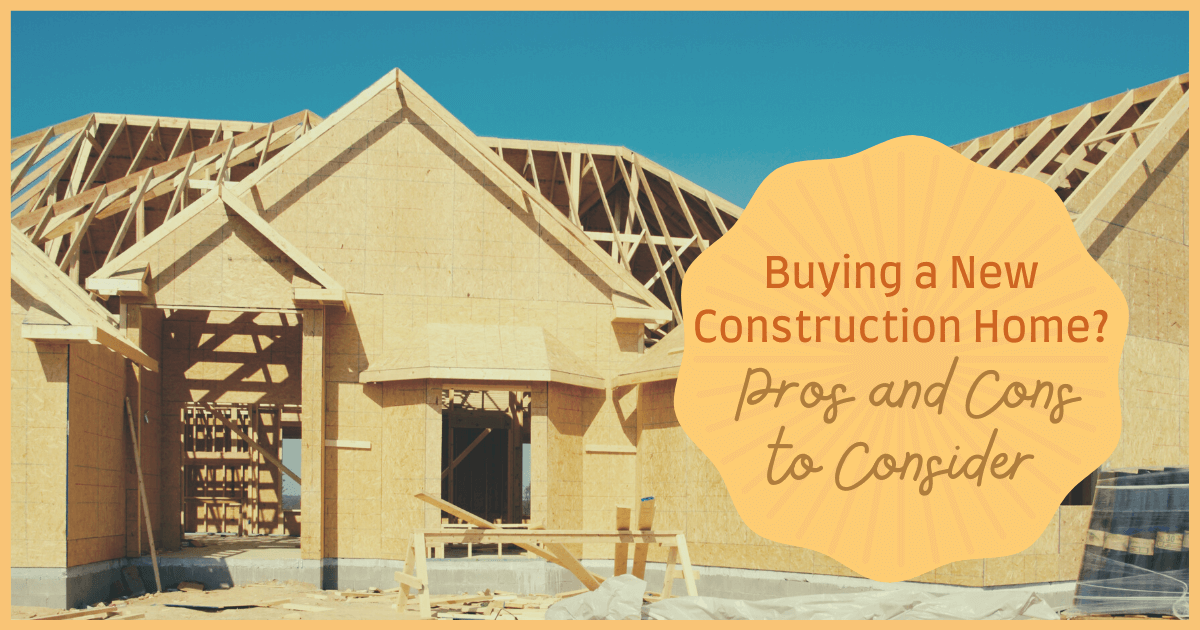 Searching for a new home is an exciting prospect that offers a lot of choices to the buyer. One of the first decisions to consider is whether to buy a new construction home or look for the perfect resale in an established neighborhood. Both have advantages and disadvantages, so the decision depends on what best fits the buyer's plans. Read on to learn about the pros and cons of buying a new construction home.
The Advantages of Buying New Construction
New construction is just that; it's a brand-new home that buyers can make their mark on. Even with building costs rising because of the increases in building materials and labor, new construction can represent great value and distinct advantages to a buyer.
There are Customization Options
Whether working with an architect to craft a custom plan designed for a specific site or contract a builder for a stock plan on a designated lot, a new home buyer typically has a menu of options for customization. These vary from overall square footage and lot placement to specific choices of exterior and interior finishes, cabinetry and flooring, and numerous other options.
Typically, unless a home is nearing completion when you first view it, you might be able to move walls and modify the floor plan to suit individual needs and preferences. Some builders offer options for bonus rooms and flex spaces or will finish out a basement or attic to provide extra living space. Buyers are sometimes offered choices for a den, an additional bathroom, a third garage bay, an enclosed porch or sunroom, or additional landscaping. With semi-custom and custom builders, the options for personalization are limited primarily by individual budget and imagination.
In general, even buyers of "tract housing" will have allowances for things such as lighting and hardware, appliances, flooring, and decor items. Many developers offer buyers a choice of exterior style, roof, and trim color, and basic exterior plantings. Other builders will have complete design centers with the services of professional consultants who work with buyers to personalize everything from kitchen cabinets and countertops to exterior landscape lighting.
The Home is Completely New
Typically, new homes are:
Highly energy-efficient;
Equipped with the latest wiring and technological features;
Under warranty, freeing buyers from worry about repair costs for a specific period;
Built to modern safety and performance standards. Modern building codes are strictly enforced for new construction.
Designed to appeal to modern, informal lifestyles, with bright interiors and access to outdoor spaces.
Moving into a home that has never been lived in before can be an adventure. The homeowner gets to choose the initial new construction decorations, including window coverings, landscaping, furniture placement, and how to fill kitchen shelves so that dishes and cookware are logically arranged and easily accessible.
Despite the extra decisions, having a clean slate is invariably freeing. There's just nothing like the "freshness" of it all—compare it to that "new car smell!"
New Construction Homes Often Come With Builder Warranties
One of the biggest advantages of buying a new construction home is that they usually come with builder warranties. This means you don't have to worry about costly repairs or replacements if something goes wrong in the first few years after purchase. Additionally, some builders will also provide an extended warranty for an extra cost. Generally, these warranties cover major systems such as air conditioning, electrical, and plumbing.
When buying a new construction home, it's important to read the fine print of the warranty carefully so you know exactly what is covered and for how long. This may be one of the most underrated benefits when it comes to purchasing a brand-new house. Knowing that your investment is protected can give you peace of mind and make the whole process much less stressful.
However, not all new construction homes come with a builder's warranty, so it's important to do your research and ask the builder questions before committing to a purchase. Additionally, some builders will require homeowners to use their own contracted service providers in order to be covered by the warranty. If this is the case, it's important to make sure these service providers are reliable and trustworthy.
Overall, the builder warranty that comes with new construction homes can be incredibly valuable for buyers. It ensures peace of mind knowing your investment is protected against costly repairs or replacements in the first few years after purchase. As long as you read the fine print and ask the right questions, you can rest assured knowing your investment is safe.
What to Know Before Buying New Construction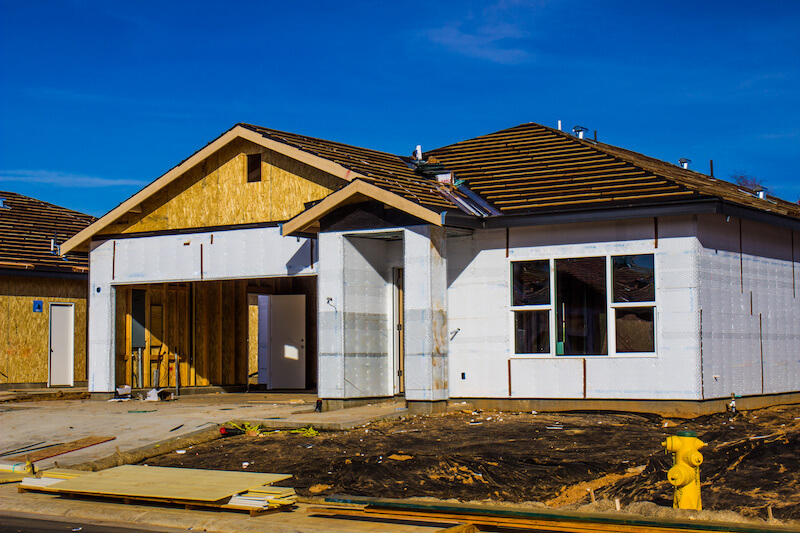 While buying a brand new home can be exciting, there are a few things to be aware of before deciding to go that route. Just like with resale homes, it's important to do research to ensure you're making the right decision for your situation.
Know the Home's Details from the Start
Financing a new home is essentially the same as obtaining a mortgage on an existing home, except that the process of negotiation and the timetable are quite different. When making an offer on an existing home, the buyer can see the finished product. Buying a new home is not exactly a guessing game, but the finished product takes form only over time, and until it's finished, it's a work in progress.
A contract for new construction should spell out in detail what is included, the fee for change orders and extras, and what the process is, from contract signing to final walk-through and ultimate move-in.
Research Builders and Home Prices
There are two primary rules to follow when choosing a builder, whether it's a custom home builder or a nationwide construction company:
Check the reviews and references of the builder, confirm their reputation and verify that the builder is in compliance with all state and local licensing and insurance requirements. Membership in professional organizations like the National Association of Home Builders or local builders' groups is a plus.
Thoroughly review contract documents, verifying all contract amounts, allowances, and other clauses that pertain to charges, payments, scheduling, and performance. It can be wise to have contracts reviewed by a legal adviser, and lenders will also want a copy of the contract.
When buying a model home or a home that has been recently completed, the chances are that there will be less "wiggle room" on pricing than with a resale home. Be prepared to pay the "sticker price" if you fall in love with an existing new home.
Be Prepared to Wait
Finally, it takes time to build a new home. Weather, labor problems, material shortages, or delayed deliveries can affect the timetable. The builder will typically set a target date for completion, but rarely is that date written in stone. Be patient, maintain an open line of communication with the builder, and know that "your dream home" is worth the wait.
Is a New Construction Home Worth It?
The short answer is it depends. Every individual buyer must decide what is most important: getting a truly personalized custom residence or finding a great home to move into as quickly as possible. There may be no simple answers, but knowing all the facts makes the decision easier.