7 Pasadena Neighborhoods With Low Neighborhood Association Dues & HOA Fees
Posted by Courtney Korb on Thursday, October 20, 2022 at 1:33:30 PM
By Courtney Korb / October 20, 2022
Comment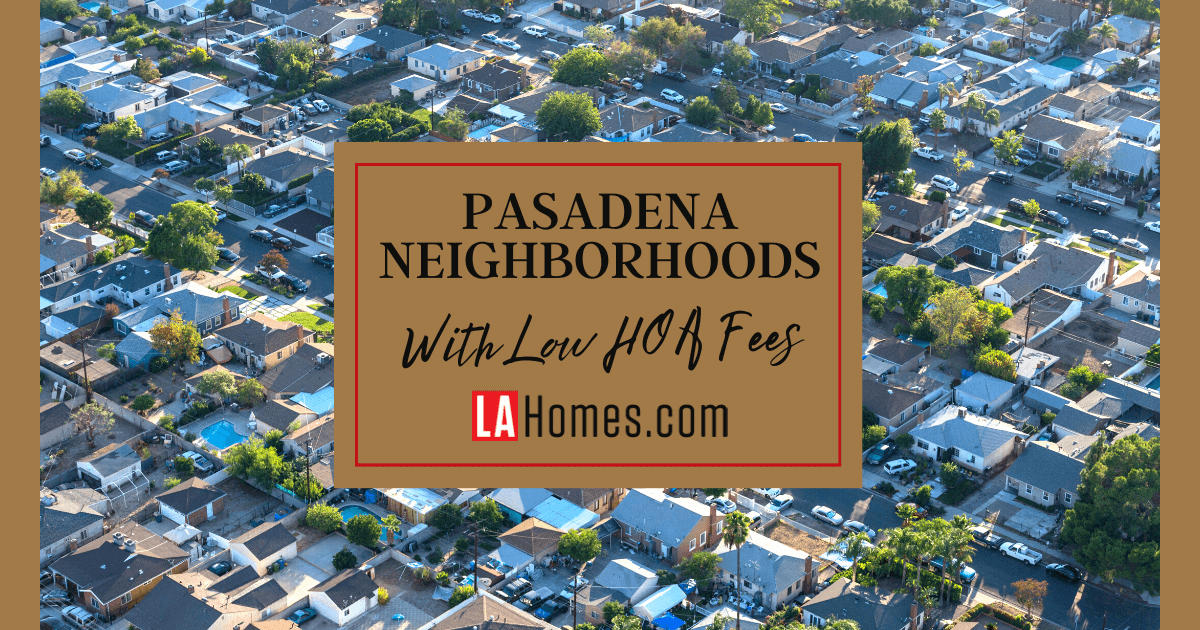 There's no place in the Los Angeles area quite like Pasadena. Pasadena homes for sale are located in scenic neighborhoods near great shopping, plenty of parks, and much more. Would-be buyers in will find that many of the best neighborhoods in Pasadena have neighborhood associations. These organizations can provide top-tier amenities and help efficiently manage common issues within the community, like landscaping. Most associations require membership dues to fund their operations. Learning about the association dues in these seven Pasadena neighborhoods will help you make the most informed decision when buying your dream home.
Upper Hastings Ranch
The Hastings Ranch area was once a vineyard and then an exotic animal home before developers created the current community in the years following World War II. Upper Hastings Ranch is made up of the area north of Sierra Madre Boulevard in northeast Pasadena, between Michillinda Drive and the Eaton Canyon Golf Course. The community may be best known in Pasadena for its annual holiday display. For over 60 years, residents have worked together to create themed decorations that draw locals and visitors alike to wind through the neighborhood and see the sights. Owners also have easy access to the beautiful wilderness areas of the San Gabriel Mountains, along with numerous community parks.
Upper Hastings Ranch has some of the area's most affordable neighborhood association dues at just $20 per year, made in one annual payment. The fee covers liability insurance, the community newsletter, holiday display storage, and neighborhood disaster bags. It also helps pay for scholarships for local students and community events like National Night Out, pancake breakfasts, movie nights, and the association's annual meeting.
Homes for sale in Hastings Ranch are typically single-family detached homes, with a few condos around the edges of the community. Condos sell from about $500,000 to $800,000, while single-family homes start at around $1 million and can reach more than $1.5 million, making it one of the most expensive neighborhoods in Pasadena.
Upper Hastings Ranch Amenities
Notable neighborhood holiday display
Hamilton Park
Bailey Canyon Wilderness Park
LA Metro bus and Pasadena Transit service
Lower Hastings Ranch
The remainder of the Hastings Ranch community lies south of Sierra Madre Boulevard, stretching toward the 210/Foothill Freeway. The area is particularly notable for the extensive shopping and dining options at the southern end. These include multiple malls and retail complexes with local and chain stores and restaurants like Hook Burger and Stonefire Grill. Community members can participate in the Lower Hastings Ranch Association, a non-profit created to welcome new arrivals and help residents help one another. The organization keeps residents updated on issues affecting the community and hosts events like holiday parties and movie nights.
Lower Hastings Ranch consists of single-family detached homes with a few scattered townhome and condo communities. Lower Hastings Ranch Homes for sale start around $700,000, with ones on the high end reaching nearly $2.5 million. They generally include two to four bedrooms and range from 1,100 to more than 3,300 square feet of living space.
Lower Hastings Ranch Amenities
Convenient to 210 freeway/Foothill Freeway
Hastings Ranch Plaza
Foothill Rosemead Market Place
Hastings Branch Library
LA Metro bus and Pasadena Transit service
Linda Vista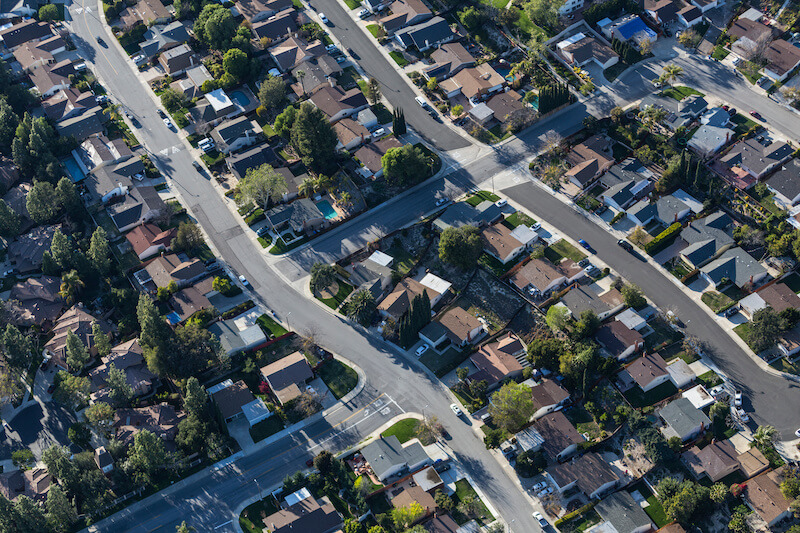 Linda Vista is located on Pasadena's northwestern edge, between Linda Vista Avenue and the Glendale border. The area's hilly terrain provides beautiful views that give the community its name. Linda Vista is among the most convenient in the city to Brookside Park and the Rose Bowl Stadium complex. In addition to the college football event that gives the stadium its name, it also serves as a venue for other events like beer festivals, flea markets, and professional soccer games.
Community members can voluntarily join the Linda Vista-Annandale Association, which offers several annual membership levels from $50 to $500. For nearly a century, the association has advocated for residents on neighborhood beautification, Rose Bowl-related matters, traffic, safety, and much more.
Linda Vista is made up entirely of single-family detached homes, part of the neighborhood character the association has worked to maintain. Linda Vista homes for sale start under $1.5 million for more modestly sized or older properties. However, prices quickly reach the $2–5 million range for most houses, which can sprawl over 6,000 square feet.
Linda Vista Amenities
Close to Rose Bowl Stadium complex and Brookside Park
Annandale Golf Club
Annandale Canyon Park
ArtCenter College of Design
LA Metro bus and Pasadena Transit service
East Eaton Wash
East Eaton Wash is a compact neighborhood set between Sierra Madre Villa Avenue and the wash from which it takes its name. With fewer than 400 homes, it provides an intimate community feel just steps from the extensive retail of Lower Hastings Ranch. This makes everything from grocery trips to electronics shopping a breeze. Residents can relax in Vina Vieja Park, a particular favorite of dog owners for its pet-friendliness. The central location makes accessing all parts of Pasadena and the larger Los Angeles area easy.
The East Eaton Wash Association makes it easy to become a member—all residents 18 and older are automatically enrolled! In addition, there are no dues required. The organization works to keep residents up to date on quality-of-life issues. It serves as an organized way to provide feedback to Pasadena on issues like traffic, development, and city services.
Single-family detached properties dominate the housing of East Eaton Wash. East Eaton Wash homes for sale offer one- and two-story floor plans. Prices range from around $900,000 on the low end to more than $1.5 million for the top properties.
East Eaton Wash Amenities
Vina Vieja Park
Pasadena City College Community Education Center
Convenient to 210 freeway/Foothill Freeway
West Pasadena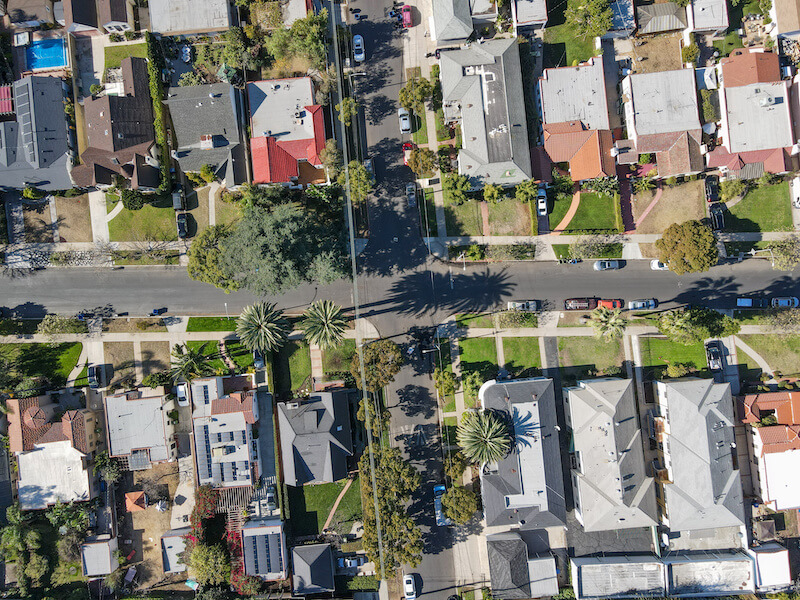 West Pasadena is a loosely defined community west of Old Pasadena and south of the Ventura Freeway, including the South Arroyo area. This location offers residents the best of all worlds, with the city's excitement, dining, and shopping just a few blocks to their east and the beautiful natural scenery of Lower Arroyo Park also close by. The area is also notable for its numerous restored or preserved historic homes.
Owners in the community can join the West Pasadena Residents' Association, which has operated for more than six decades. The organization focuses on historic presentation, local parks and green spaces, traffic, and other growth issues affecting Pasadena's western side. Membership is voluntary and can range from $25 a year for associate membership to $500 for the platinum level. Residents can also donate their time by volunteering with the association.
West Pasadena homes for sale come in a variety of property types. Condos start in the $700,000s but can reach as high as $3.5 million or more. Meanwhile, for the most luxurious properties, single-family houses range from about $1.5 million to nearly $10 million.
West Pasadena Amenities
Close to Old Pasadena
Lower Arroyo Park
Huntington Hospital
Arlington Garden in Pasadena
Orange Grove Village
Those looking for the convenience and affordability of a townhome community may find what they've been looking for in Orange Grove Village. The development's 120 units are spread over ten acres close to Old Pasadena. This puts the city's best shopping, dining, and attractions at residents' fingertips. The Rose Bowl complex is also nearby, as is the Pasadena Museum of History.
Depending on the individual property, Orange Grove Village Association dues range from $590 to $630. However, residents get quite a bit for their money, from the community clubhouse with rentable event space to the pool, tennis courts, landscaping, cable TV, insurance, and other amenities. It also helps fund a variety of special community events throughout the year. It's hard to put a price on the sense of community and convenience of all this happening right outside owners' front doors!
Orange Grove Village homes range from one to three bedrooms in different styles and floor plans. The community offers prices similar to some of the most affordable neighborhoods in Pasadena. Orange Grove Village homes for sale can start as low as the mid-$600s but can reach over $1 million for some properties. Both one- and two-story homes are available, which include features like large garages and enclosed patios.
Orange Grove Village Amenities
Community clubhouse
Swimming pool
Tennis court
Walking paths
Convenient to 210 freeway/Foothill Freeway and the Ventura Freeway
Kinneloa Mesa
Tucked against the San Gabriel Mountains, Kinneloa Mesa offers a quiet, hilly community that provides delightful views of the city and surrounding areas. The neighborhood is nearly entirely residential, except for the nearby Eaton Canyon Nature Center. This facility is a gateway to the incredible natural landscapes outside the neighborhood, perfect for hiking, picnicking, horseback riding, and more.
The Kinneloa Canyon Association functions as the neighborhood group for Kinneloa Mesa and nearby communities like Kinneloa Estate and Kinneola Ridge. The group, funded from HOA dues of roughly $110 per month on some community homes, supervises issues like roads, architectural and design issues, and disaster preparedness. It also covers common area issues like landscaping and controlled access points.
The homes of Kinneloa Mesa entirely consist of single-family detached houses in a variety of styles, including both ranches and two-story homes. Properties typically include three to four bedrooms and up to 3,500 square feet of living space. Kinneloa homes for sale start at just under $1.5 million but can reach more than $3.5 million for the area's top options.
Kinneloa Mesa Amenities
Hilly topography and valley views
Eaton Canyon Nature Center
Eaton Canyon Golf Course
Close to Pasadena High School
Explore Pasadena Neighborhoods With Low Dues and a High Quality of Life
With these seven Pasadena neighborhoods, residents can enjoy convenient locations, top amenities, beautiful views, and strong neighborhood advocacy and community. Learning about the neighborhoods with the lowest HOA and association dues allows you to make the most informed decision about the ongoing costs of owning a home in the area.