Interior Design Tips & Advice for New Construction Homes
Posted by Courtney Korb on Wednesday, October 12, 2022 at 1:00 PM
By Courtney Korb / October 12, 2022
Comment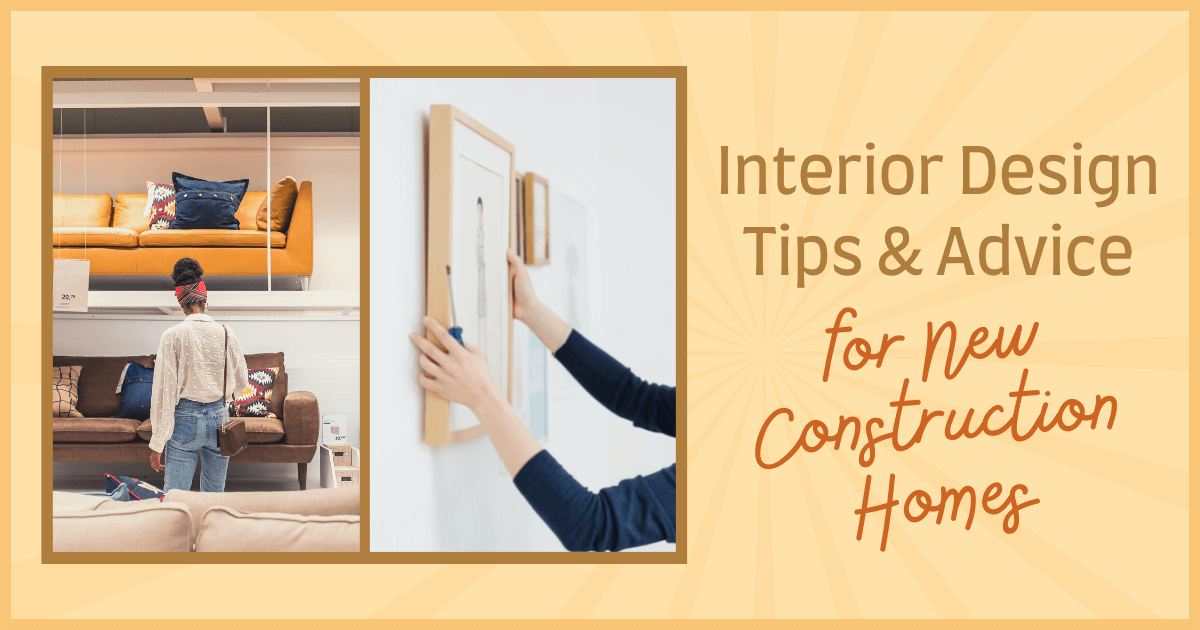 One of the best aspects of a new construction home is that they act as a blank slate for the homeowner to design as they please. It can get a little overwhelming when it comes to decorating an empty home, but there are so many different ways to approach the space. There are hundreds of different ways to decorate a new construction home, but there are also some important tips for planning out the decorating. Keep reading for four important interior design tips specifically for new construction homes.
Plan the Furniture Ahead of Time
First and foremost, it's crucial for the buyer to assess the furniture they already own to figure out what is needed. This is an excellent time to determine what furniture from the previous place stays and goes. It's helpful to put together a simple Word document or grab a notepad and make a list of all the rooms in the house. Once the homeowner knows what they need, they can determine what purchases are the most important to make first. A good rule of thumb is to start in the most lived-in room. It's also important to leave enough time for the furniture to be delivered, and to remember that not all the furniture has to be purchased at once.
The rooms where people spend the most time tend to contain items like sofas, dressers, beds, mattresses, and dining chairs. Starting to look at furniture about four months prior to moving in is a good way to move forward here—though asking local retailers for advice on the timeframe is also prudent. Many retailers can deliver furniture at a wide range of timeframes, but it helps to get ahead just in case something goes awry.
What's helpful about getting the large furniture first is that it can inspire the smaller decorative choices later down the road as you plan for rugs, accent furniture, art, and other knick-knacks.
Wait on Paint or Wallpaper
Although there are many different approaches to when painting or adding wallpaper is appropriate, most professionals would advise waiting for painting or wallpapering brand new construction homes. This is because it allows the plaster, wood frame, and any other materials plenty of time to dry out and actually settle in after the home is constructed. Most recommendations say that waiting anywhere between 6 to 15 months before deciding to paint interiors for a brand new home or use other metrics like a full cycle of seasons. If homeowners paint too soon, it can result in cracks or even nail pops, which will ultimately make a significant impact on the quality of the paint job.
Don't Feel Limited to the Builder's Options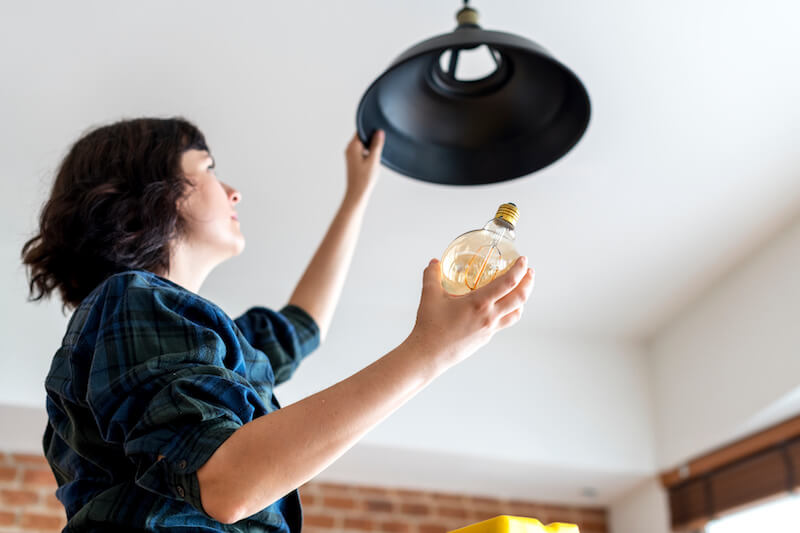 When it comes to putting the finishing touches on a brand new construction home like adding light fixtures, finishes, and more, builders in new home communities tend to have a limited variety for buyers to choose from (fully custom homes, of course, are another story). If the buyer wants to go ahead and change out any of these installed fixtures, it's a great opportunity to add a touch of personality to the new home. Home decor is an integral part of building a home, and the environment will make a big impact on how you feel about the home overall.
Homeowners shouldn't feel like they have to stick with what the builders did initially; after all, the builder's catalog is usually chosen to appeal to the widest number of people rather than any particular homeowner. It's simply a part of the process, and there is no need to keep any of them if they don't pair well with the buyer's vision for the home. In fact, if the buyer knows ahead of time that they'll swap things out later, they can plan ahead and choose the cheapest builder options to save money or even ask if they can get a discount for bringing in their own fixtures like appliances.
Get Measurements to Create a Concrete Plan
When picking out furniture for a space, it's essential to know exactly what you're working with in terms of available space. With new construction homes, you can get exact measurements from the builders or the blueprints if you have access to them. This will help you save time and money by ensuring everything you purchase fits perfectly in your home.
When you have the measurements, there are several ways to start planning everything. If you have space available, take a roll of masking tape and start outlining the room and the furniture you want on the floor. This will help you get a better feel for how large everything is and how it will fit together in real space.
However, if you don't have a place to start taping the floor, you can use a piece of graph paper to do the same thing. One square on the graph paper can equal one square foot, and from there, you can outline the shape of the room and the footprints of the furniture you want. You can even cut everything out and place the furniture pieces on top of the floor's outline to arrange everything quickly and easily.
When decorating a new home, the saying "measure twice, cut once" is as important as ever. Getting information and planning now can help you save time and money when decorating your home later.
Decorating Walls & Windows Makes a Home Feel Finished
A lot of the time, builders for new homes will paint all of the interior walls the same color. It doesn't matter how beautifully the new furniture is arranged; if the walls are blank, the home will still feel unfinished at the end of the day. Window treatments may also not be included, so plan to acquire them quickly.
After the initial waiting period—or before, if the homeowner doesn't mind doing touch-ups later—each room can be painted a different color to add personality to the home and create a comfortable and cozy atmosphere. However, it's helpful to coordinate those colors to have a cohesive feel throughout the home. But, again, it's best to start with the most lived-in rooms first.
Hanging wall art is a great way to fill up any blank walls and add character to the space. Some other decorative wall art ideas include:
Large-scale art
Murals
Gallery walls
Shelving
Sconces
Beaded art for walls
Designing Your Dream House Doesn't Have to Be Overwhelming
One of the best things a new homeowner can do is keep in mind that everything does not have to happen at once. What really matters is just starting with the most important details and saving the rest for a later date. Slow and steady wins the race when it comes to decorating a beautiful, newly constructed home.