New Building Technologies Being Used in Construction
Posted by Courtney Korb on Tuesday, February 19, 2019 at 10:38 AM
By Courtney Korb / February 19, 2019
Comment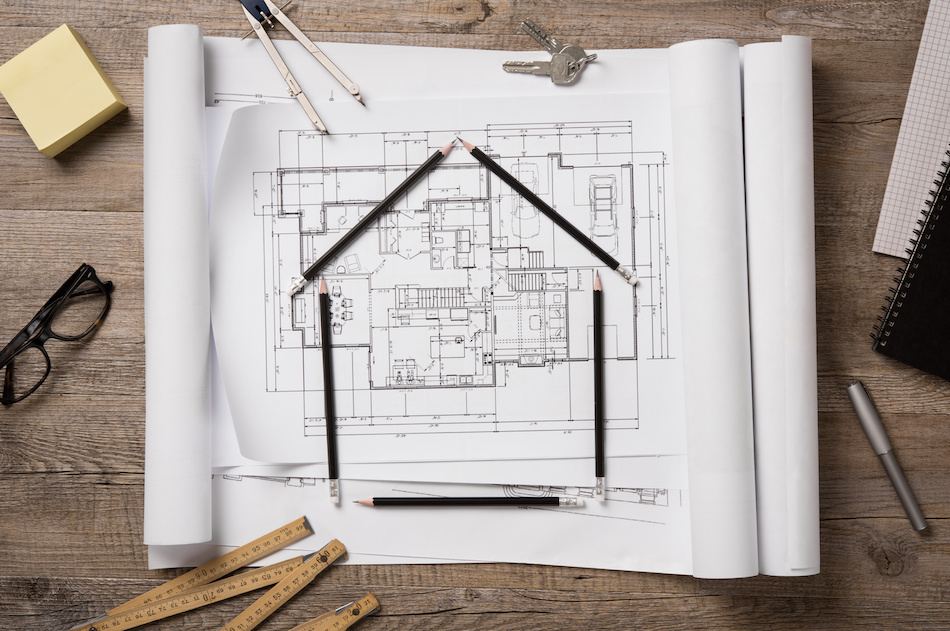 Even though it is an industry underserved by technology, it would be wrong to believe that real estate construction has not been impacted by new technologies. Rather, in the quest for increased efficiency and improved processes, new technologies and applications are being utilized at various stages of construction. From site assessments, to data gathering and more, there are numerous ways advanced technologies are being implemented in the construction industry. It is hoped that these new construction technologies will help companies solve long-standing problems faced within the industry.
Don't be surprised to see some of these new technologies coming to a scheduled jobsite. Explore the latest developments affecting real estate construction today.
Tools for the Construction Phase
Additional building technologies will be coming down the pipeline, with more tools and solutions being developed for the construction phase, rather than for pre-construction, operations or other phases. With a few billions invested in BuildingConnected, PlanGrid, Katerra, Procore Technologies and other startups, new innovations are coming to solve problems and improve efficiency in construction. This is good news as demand is expected to rise for construction technology.
Site Analysis Using Drone Technology
Prior to the start of a construction project, a site analysis is needed. It can be difficult to get quality imagery in areas that may be difficult to assess or which requires gathering data on-site from a manual workforce. Quality images are need for a variety of projects, such as retrofitting older buildings, and the use of drones can decrease the time spent in measurements performed by employees.
Drone photography is one of the most useful technologies that can impact the preliminary stages of the construction process. Drones that can automate, capture and process images help provide improved imagery for developers and construction companies. Drones can help with mapping a site and in the creation of multi-dimensional images. Construction companies who are looking for the most accurate measurements possible appreciate the coordinate-based system implemented by advanced drones. Drones are not only available for the pre-construction phase but are also used in post-construction, such as with helping to market constructed properties.
Labor-Intensive Activities
The open environment of most construction sites does pose challenges when it comes to robotics. That being said, there are activities, like bricklaying, that can benefit from the use of robotics, and companies looking to maintain precision and reduce costs may want to look into this option. The commercially available bricklaying robot, SAM, partners with a mason to significantly increase productivity. As the construction phase can be particularly long, technologies that can speed up activities that require physical labor can be useful in shortening the time required and improving the safety of employees. Areas that can benefit from robotics include work considered repetitive, dangerous or which require heavy lifting. Robotics will also be useful when it comes to high precision work, reducing the time expended when it comes to complex designs and patterns.
Communication in a Digital Age
There is plenty that can go wrong—making it imperative for contractors, developers and property managers to be able to identify and address issues in a timely manner. New cross-platform software helps maintain lists and important documents in a centralized cloud for improved efficiency. Buildup is one such company addressing the building phase of a construction project. Such approaches can provide information to developers, stakeholders and more, such as issues requiring attention and those that have been completed. Other software platforms are being directed at modular building block technology, bid procurement and modular building block technology. Platforms and related apps can make it easier to get the details needed on a project while on the go. As mobile devices continue to be of use on site and in other areas, apps tied to platforms that can securely access and share vital details can make it simpler to get real-time information and respond quickly to issues as they come up.
More Products and Platforms to Come
As real estate makes up 13% of the U.S. GDP, tech companies are highly interested in creating products which can help in all phases of construction. There has been significant investment in building and construction technology, with addition platforms for home selling helping to change traditional transactions. As a widespread housing crisis looms, construction companies will be challenged with building new Culver City homes quickly. New technologies can work to assist the industry in meeting the growing demand for construction in big cities and small towns.