Moving to California? What You Need to Know
Posted by Courtney Korb on Saturday, February 26, 2022 at 9:21 AM
By Courtney Korb / February 26, 2022
Comment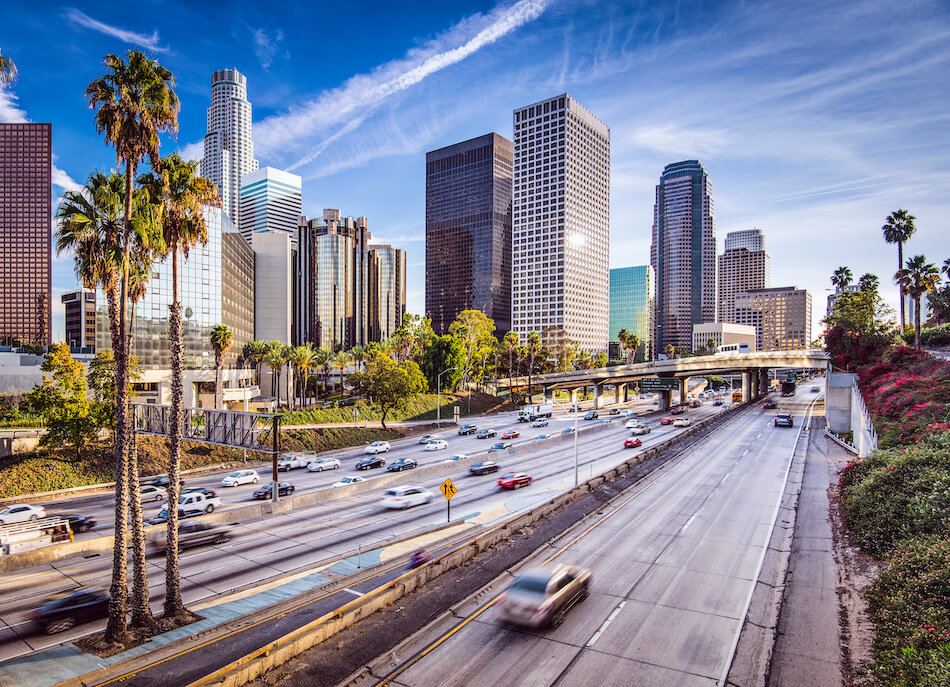 If you plan on relocating to California, the first thing to know is that you'll have to get a little more specific—California is a massive state with many different areas to choose from! If you're not familiar with the area, be sure to take the time to do as much research as you need to do to find just the right city or suburb to call home.
There are many lifestyle considerations to keep in mind, as well. For example, in a state as expansive as California, you're also going to need a car to easily get around. This means you may need the services of car shipping companies if you're transporting your prized vehicle to the Golden State. You'll also need to plan ahead when it comes to careers, cost of living, and more.
Moving requires a lot of research and questions to make an informed decision, but we've got a few highlights to get you started. Read on to learn some more important tips for relocating to California.
For informational purposes only. Always consult with a licensed real estate professional before proceeding with any real estate transaction.
California Is One Massive State
At 163,696 square miles and more than 39 million people, California is the nation's most populous state, and it's easy to see why. With a beautiful range of landscapes, from towering mountains to sandy beaches, it's no wonder that many Californians love spending time outdoors. From the redwoods of the north to the deserts of the south, the Golden State has something for everyone.
This doesn't even touch on the many attractions of California's major cities, the shopping paradises, the delicious restaurant scenes, and the entertainment destinations that are famous worldwide—one can live in California their entire life and never run out of things to do. Whether hiking through the Sierra Nevada or surfing in Malibu, people always find something new to discover in California.
So if you're deciding on moving to California, one crucial decision you have to make is which part of the state you want to go to. Will you thrive best in the hustle and bustle of moving to Los Angeles? Or do you prefer somewhere less hectic like a home in Ventura County? Research the different areas of California before you decide. Once you've found the perfect place to call home, you can start packing.
You'll Need a Car to Get Around
Moving to a new state is a big adjustment, giving you a lot to think about. One of the first things you'll need to do is figure out how you'll get around. If you're moving to California, you'll need your own set of wheels.
The state is vast, and public transportation won't always take you everywhere you need to go. Renting a car is an option but it can be expensive, and it's not always convenient. Owning a car is the best way to get around California.
That way, you can come and go as you please without relying on anyone else. Plus, it'll give you the freedom to explore all that California offers. So if you're thinking about moving to the Golden State, make sure you have a plan for getting around. A car is essential if you want to make the most of your new home.
If you're moving to California from a long distance, it's often best to rely on car shipping companies to transport your vehicle. This is a much better option than driving your car across the country. It will save you time, gas money, and wear and tear on your vehicle and ensure that your car arrives in California safely.
There Are Plenty of Job Opportunities in the Golden State
Moving to a new state can be a daunting experience. There's so much to think about, from finding a place to live to getting a job. And if you're moving to a state with as many choices available as California, it can feel even more overwhelming.
But don't worry, California's got you covered. No matter what kind of work you're looking for, you're likely to find it here. From tech jobs in Silicon Valley to farming jobs in the Central Valley to the entertainment industry in Los Angeles, there's an opportunity for everyone in California. Whether you're a writer, a tailor, a barber, an engineer, or anything in between, you'll be able to find work in the Golden State.
So if you're considering moving to California, don't let the job hunt hold you back. With so many options available, you're sure to find something that's a perfect fit for you.
Be Prepared For California's Cost of Living
If California was a sovereign state, it would be the fifth-largest economy in the world, and its residents enjoy a higher standard of living than most Americans. But there's a flipside to California's stellar economy: everything—from groceries to housing—costs a little bit more than the average.
However, don't let the high cost of living deter you from moving to California. There are plenty of ways to save money, and there are also many financial assistance programs available. Plus, the high cost of living is offset by the state's high average salaries.
Ready to Call California Home?
Moving to California can be a great experience. There are plenty of job opportunities, and the state's plethora of attractions makes it an exciting place to live. However, the cost of living is high, and you'll need your own set of wheels to get around. If you're thinking about making a move, research diligently and make a sound plan.
For informational purposes only. Always consult with a licensed real estate professional before proceeding with any real estate transaction.