Moving to Burbank: 2023 Relocation & Homebuying Guide
Posted by Courtney Korb on Friday, December 16, 2022 at 12:47 PM
By Courtney Korb / December 16, 2022
Comment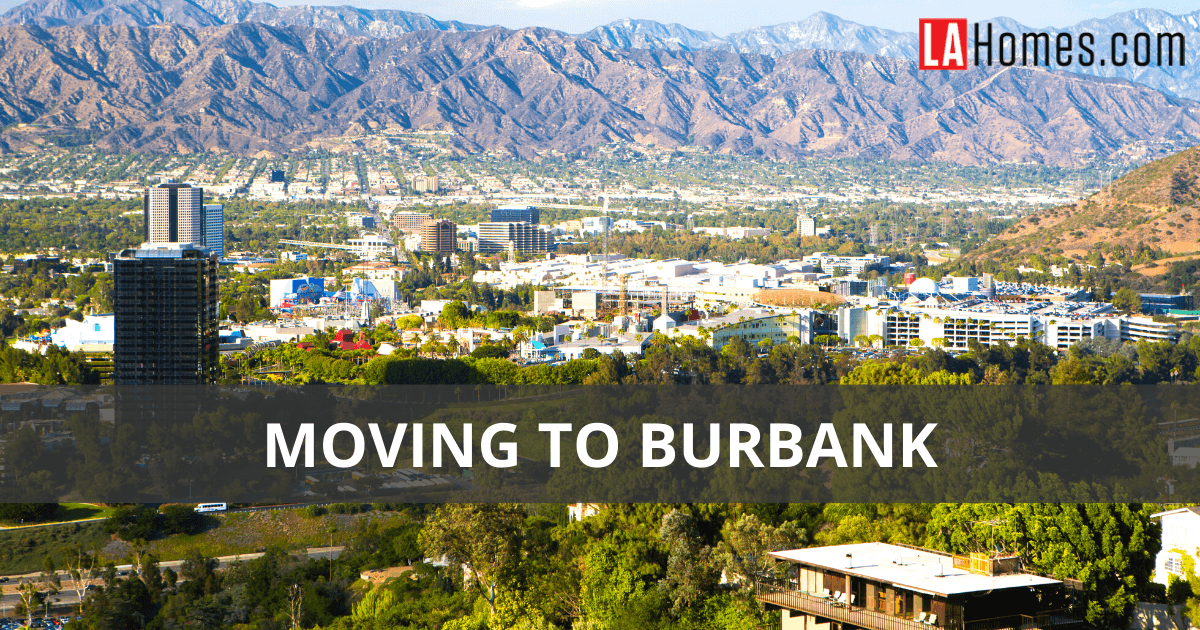 Living in Burbank, CA
Home to Walt Disney and Warner Bros. Studios, Burbank, California, is located in the southeastern end of the San Fernando Valley to the northwest of Los Angeles. Called the "Media Capital of the World," Burbank is only a few miles northeast of Hollywood. This makes the homes for sale in Burbank very popular with people looking to move to the Southern California area.
In addition to being at the center of the media world in the U.S., Burbank gives residents easy access to the Los Angeles Zoo, Griffith Park, the Griffith Park Observatory, and shopping and restaurants in the downtown Burbank area. Or, residents can enjoy the outdoors at one of the city's many beautiful parks.
Adding to Burbank's appeal is Hollywood Burbank Airport, also known as Bob Hope Airport, which gives residents easy access to the rest of the country and the world. The almost year-round pleasant weather combined with everything to do in the area makes Burbank a great place to live. Need to know more about living in SoCal? Keep reading to discover the most important things about moving to Burbank.
Cost of Living in Burbank
The cost of living score for Burbank is 192, which is higher than the U.S. national average. Fortunately, the average and median salaries for the area are above the national average, making it proportionately similar to other cities.
Home prices in Burbank range from $400,000 to over $4 million for a luxury estate. Square footage for available homes starts at around 700 square feet for a smaller residence to over 5,500 square feet for larger and more expensive homes in the city.
On the other hand, rent will cost someone moving to the area from $1,300 for a small studio apartment to $4,000 per month for a larger apartment or a house.
Regarding utilities, prices in the Burbank area are on par, if not slightly less, than the rest of the U.S., except for electricity, which is somewhat higher. California's milder weather makes heating a home or apartment less expensive. On average, residents of Burbank spend about $185 a month on their electricity bills.
The average water bill will be around $65 a month. Gasoline prices in Burbank range between $3.99 to $4.35, which is higher than the U.S. average of $3.19 a gallon. Grocery prices are likewise higher in Burbank than in most of the rest of the U.S. A gallon of milk costs about $4.65. Meanwhile, a loaf of bread can cost around $2.86, and a dozen eggs cost roughly $2.50.
More information about cost of living in Burbank:
The Job Market in Burbank
The job market in Burbank is primarily dependent on the entertainment industry. With so many studios headquartered in the area, it's no wonder that many of the jobs are related to the development and production of movies, T.V. shows, and other media watched around the world.
Entertainment professionals in Burbank can work at Warner Bros. Entertainment, The Walt Disney Company, and Nickelodeon Animation Studios. Also headquartered in the city are The Burbank Studios and Cartoon Network Studios. Of course, not all jobs in Burbank are related to the media.
Residents can also find work at one of the city's many retail shops, restaurants, and service industry jobs. This includes shopping and dining locations within Downtown Burbank or Burbank Town Center, which has over 170 retailers, restaurants, and entertainment locations.
Top employers in the education field include various institutions of higher learning located in or near Burbank, such as West Coast University, Galaxy Medical College, and Stanbridge University. Or residents can get a job at one of the elementary, middle, or high schools in Burbank.
Cutting-edge technology and media companies located in Burbank include Lockheed Corporation, Insomniac Games, and Nerdist Industries.
More information about finding a job in Burbank:
Popular Industries in Burbank
While media studios are a significant part of the economy of Burbank, other ancillary production equipment companies are also popular industries for employment. Some of Burbank's more well-known supplementary media companies include Arrie cameras, Cinelease, and Matthews Studio Equipment.
Another popular employer in Burbank is Kaiser Permanente. This managed care consortium relocated some of its administrative offices from other areas in California to office space near Hollywood Burbank Airport. KCET, the nation's largest independent station in the Southern California area, and Allspark Pictures, formerly Hasbro Studios, are located in Burbank.
Things to Do in Burbank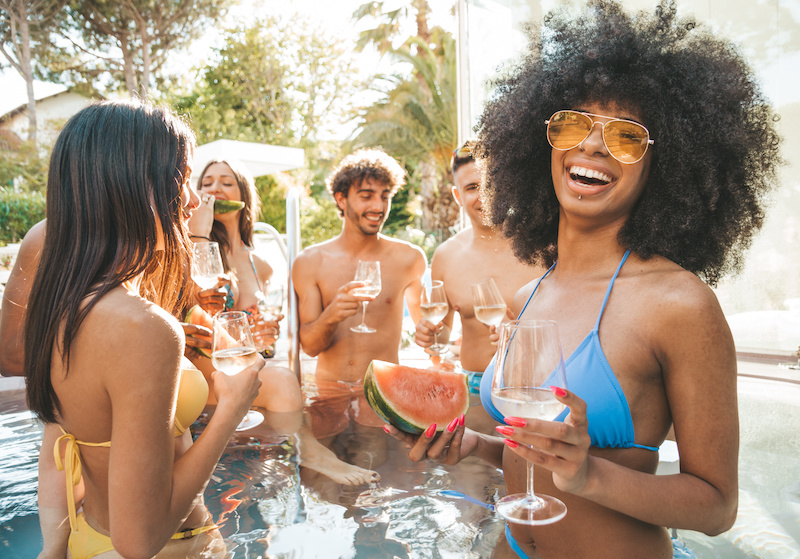 A big part of Burbank is its deep history as the center of the movie-making business. In addition to various studios, many of which host lot tours, residents choose other things to do in Burbank. This ranges from the city's public parks, a night at a local comedy club, or enjoying a concert.
There are also many places to shop, eat, and relax within the city. And for residents or visitors looking for an educational activity, Burbank even has a few museums. Best of all, most of these activities can be enjoyed in the great weather that Southern California is known for.
Outdoor Activities in Burbank
The many parks in Burbank invite residents to get plenty of fresh air and exercise. One popular destination is the Chandler Bikeway, an almost three-mile walking and bike path that used to be a railway line. Johnny Carson Park is also named after the late, great Johnny Carson of late-night T.V. fame.
Other locations include Brace Canyon Park, which has walking, picnicking, and zip-lining, and the Los Angeles Equestrian Center, which allows residents to see nature from horseback. This location also hosts a variety of equestrian-related events throughout the year.
Burbank Restaurants, Breweries, and Bars
In addition to shopping and outdoor locations, the best restaurants in Burbank are perfect for a night out. For an authentic taste of California cuisine, residents can visit:
Portos' Bakery & Café: A family-run Cuban bakery that serves guava pastries, potato rolls, and a variety of Cuban favorites.
Castaway: An area hotspot that overlooks Burbank with spectacular views and seasonally inspired cuisine.
Paperback Brewing: Offers a selection of craft beers in stock for patrons to enjoy at home or in its onsite tasting room.
Brews Brothers Brewpub: Offers a wide range of beers, ciders, and wine to choose from, as well as a selection of burgers, sandwiches, and appetizers.
Nineteen26 Bar & Lounge: Found at Springhill Suites by Marriott, Nineteen26 Bar & Lounge is a full-service bar and lounge with a selection of mixed drinks and mouthwatering appetizers.
Over/Under Public House: Mixes great food with favorite alcoholic beverages, including beer, Mimosas, and others, as well as non-alcoholic drinks.
Nightlife in Burbank
For residents seeking fun nightlife, Burbank has quite a few exciting hotspots. At Flapper's Comedy Club and Restaurant, patrons can enjoy dinner and a show featuring some great comedy acts. The Chained Rabbit Craft Pub is a bar with a focus on craft cocktails and elevated bar food.
Other Burbank favorite nightlife locations include the Story Tavern, a Burbank mainstay in operation since 2012; The Blue Room, known as Burbank's best cocktail bar; and the iHeartRadio Theater hosts live music and other music-related events.
The Climate in Burbank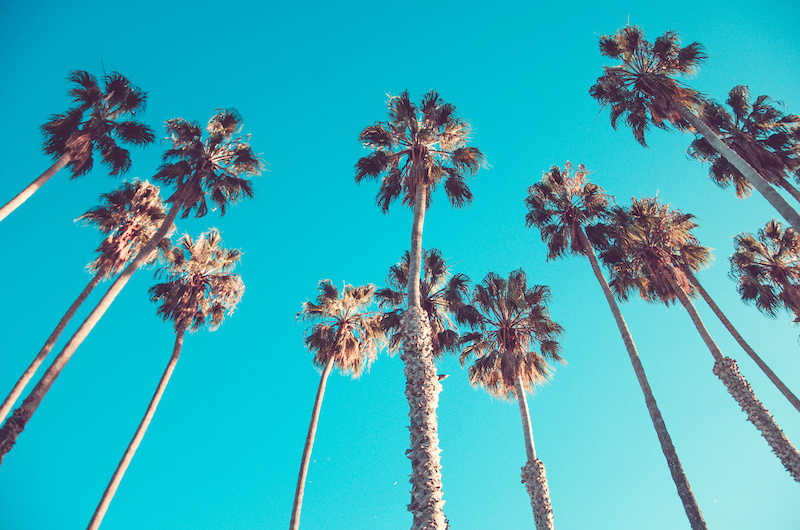 Southern California has a dry and sunny climate, which results in pleasant weather for most of the year. Considered Mediterranean in nature, the environment of Burbank appeals to many of the people who live there. And while temperatures usually stay within the same range for most of the year, there is some variation.
The temperature is the coldest during the winter season in Burbank, with temperatures usually ranging from a low of 45 to a high of 69 degrees, depending on the month. It is during the winter months of December through February that Burbank gets the most rainfall.
Once spring rolls around in March, the rainfall starts to taper off, with it usually stopping altogether by the end of May. Temperatures likewise begin to rise, reaching an average low of 56 degrees by May and highs around 77 degrees.
Summers in Burbank can be hot, though early June is more overcast and cool. By August, though, high temperatures are usually around 89 degrees or hotter. Low temperatures, meanwhile, rarely get below 65 degrees at night. Rain is also scarce during the summer.
As fall sets in, the temperatures in Burbank go down somewhat, with temperatures in the mid-to-lower-50s during October and December. During the day, temperatures stay in the upper 80s during September before starting to cool and reaching the mid-70s by November. Rainfall during the fall also begins to increase as the year heads back into the winter months.
Probably the best time to visit Burbank, CA, is in November when temperatures are relatively cool and the tourist season is over, but any time between late September through December is an excellent time to take a trip to the area.
More information about the climate in Burbank:
Traffic in Burbank
As imagined, traveling in Burbank is similar to driving in Los Angeles. Rush-hour congestion can add extra time to drives, so it helps to know alternate routes when driving in Burbank.
In the morning, traffic starts to pick up around 6 a.m. before reaching its peak at around 9 a.m. Traffic starts picking back up again at 4 p.m. as the rush hour begins, lasting until after 7 p.m. In some cases, rush-hour traffic can add up to an hour or more to a resident's commute.
Due to the high population in the Burbank area, parking can sometimes be challenging. Fortunately, residents can apply for a parking permit to park in some restricted regions past the standard restricted times. This helps to ensure that residents have a place to park while they are home from work.
The city of Burbank offers a variety of options for parking within the downtown and other commercial areas. These options range from free parking to metered parking, where drivers have to pay a certain amount.
Typical drive times from Burbank to Downtown LA are around 30 to 40 minutes, making Burbank a great piece of Los Angeles County real estate. Hollywood Burbank Airport is relatively close to the downtown area, so driving to the airport only takes about 10 minutes. Driving to Warner Bros. and Walt Disney Studios usually takes no longer than 10 minutes or less, depending on where in the city residents start their trip from.
More information about traffic in Burbank:
Alternate Routes in Burbank
When traffic gets heavy in and around Burbank, residents have some alternate routes they can take to save time. It's recommended that drivers use an online GPS and navigation device to help them keep up with the latest traffic news to avoid traffic jams.
For traffic reroutes, drivers can take Franklin Avenue through Hollywood to save a few minutes of driving time. Another optional route is to take Fountain Avenue from West Hollywood to the 101 or Hollywood itself. To avoid traffic on one of the busiest freeways in America, the 405, drivers can use Malibu Canyon or Las Vergennes to get to the Pacific Coast Highway.
Public Transportation in Burbank
Another alternative to driving in and around is to use Burbank's public transportation options. These options include city buses, METRO Rail and bus service, the Metrolink, taxis, and rideshares.
The city of Burbank bus line, also known as the BurbankBus, runs 24 hours a day, with three routes — the Green, Orange, and Pink routes — throughout the city. It's currently accessible for people within Burbank to ride any of the BurbankBus lines.
Taxis are another option to get around in Burbank and the surrounding area. A taxi cab in Burbank, such as one from L.A. City Cab, costs the following:
$2.65: First 1/9 mile
$0.30: Each additional 1/9 mile after that
$0.30: For every 37 seconds of waiting time ($29.19/hour)
$2.50: Surcharge for all trips originating from Hollywood Burbank Airport
For residents who want to use a rideshare service, there are a variety of options available. One popular rideshare service is Metro Micro, a rideshare service offered by the city's Metro service. Currently, Metro Micro offers riders a promotional fare of $1 per ride.
Train services, such as the Metrolink, stop at the Burbank Airport-South Train Station and the Burbank Airport-North Train Station. Keep in mind that all prices are subject to change. Ticket prices vary according to the destination, but some standard fares include:
Burbank Airport-South to Burbank Airport-North: One Way $2.50/Weekend Day Pass $10.00/Monthly Pass $70.00
Burbank Airport-South to L.A. Union Station: One Way $6.00/Weekend Day Pass $10.00/Monthly Pass $168.00
Burbank Airport-South to Anaheim, CA: One Way $10.75/Weekend Day Pass $10.00/Monthly Pass $301.00
Burbank Airport-South to Oceanside, CA:: One Way $18.75/Weekend Day Pass $10.00/Monthly Pass $462.00
Burbank Airport-North to Santa Clarita, CA: One Way $6.25/Weekend Day Pass $10.00/Monthly Pass $131.25
Burbank Airport-North to Lancaster, CA: One Way $10.00/Weekend Day Pass $10.00/Monthly Pass $210.00
Schools in Burbank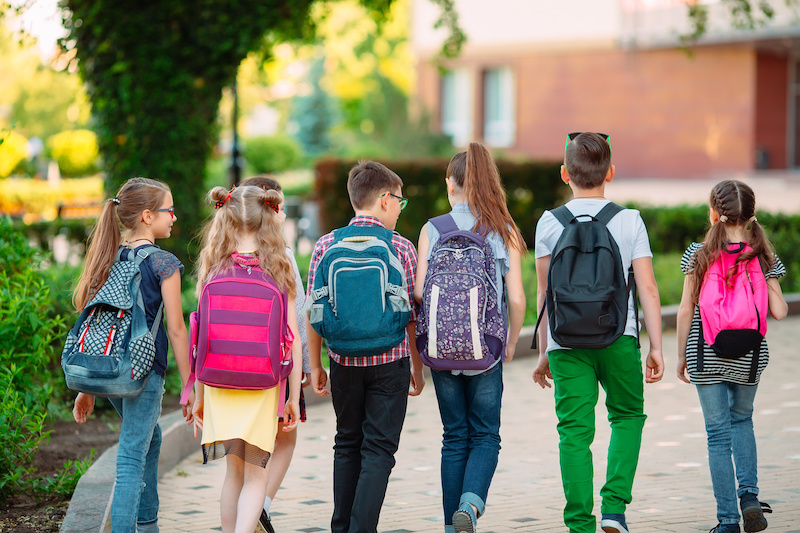 Schools in Burbank operate under the Burbank Unified School District. The Burbank Unified School District contains 22 schools, including 11 elementary schools, three middle schools, and three high schools. The school district also has five alternative schools. There are also 22 private schools in the Burbank area.
Residents of Burbank also have access to a variety of institutions of higher learning, including Woodbury University to the north; University of Redlands Burbank Campus, CES College, New Gate College, Pacific Career College, the University of La Verne, and the New York Film Academy Los Angeles on the southern edge of the city.
Ready to Move to Burbank?
Living in Burbank, CA, is perfect for great weather, entertainment, and the nearby beaches. Lying to the north of homes for sale in Hollywood, Burbank offers easy access to attractions and landmarks, such as the various film studios, Hollywood Burbank Airport, and the Downtown Burbank area.
While the cost of living in Burbank is slightly higher than in many other areas of the country, the great job opportunities and almost year-round sunny weather make the city a great place to live. Plus, there is plenty to do in this Southern California city, including enjoying restaurants, nightlife, and much more.
Read Our Moving Guides For Each City Below