Luxury in Rose City: 8 Most Expensive Neighborhoods in Pasadena
Posted by Courtney Korb on Monday, June 6, 2022 at 7:05 AM
By Courtney Korb / June 6, 2022
Comment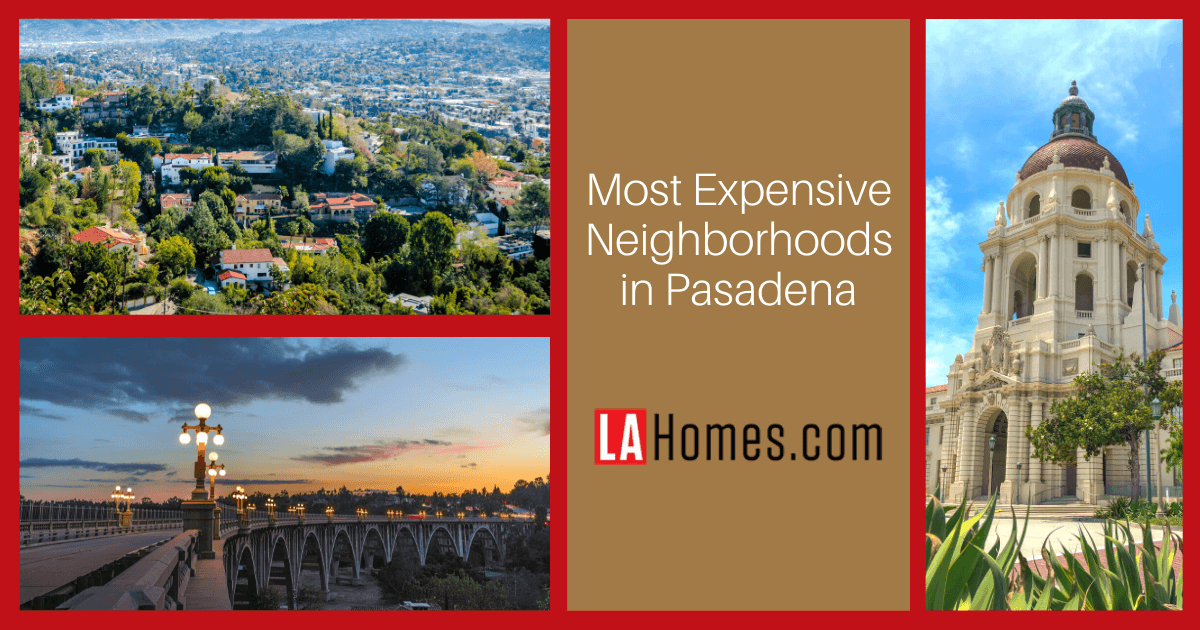 For those familiar with Los Angeles County, it's no surprise that real estate can trend expensive, especially in the more popular and desirable parts of the metro area. Among these is the city of Pasadena, just over 10 miles from downtown LA in the San Gabriel Valley. Best known for hosting the Rose Bowl and Tournament of Roses Parade, the city is also home to some of the area's nicest—and most expensive—neighborhoods. Read on for a closer look at eight of the most expensive neighborhoods in Pasadena.
North Arroyo
North Arroyo is another large neighborhood close to Pasadena's famous Rose Bowl complex and all the amenities it provides. It encompasses the Linda Vista neighborhood, stretching from Woodwardia Canyon in the north to the Ventura Freeway in the south. The community's hilly location offers a quiet escape while also allowing easy access to local freeways and nature at the same time. Those interested in science can also take a tour of NASA's famous Jet Propulsion Laboratory, which is located in the neighborhood. Meanwhile, residents are only a short drive from Old Pasadena's shopping, dining, and nightlife, including the health food restaurant True Food Kitchen and The Blind Donkey pub.
Homes for sale in North Arroyo vary from larger single-family detached homes to more compact and affordable townhomes and condos. They were built over a wide period, from the 1920s through the 1980s. Most properties start in the high six figures for smaller or older homes. However, like nearby Linda Vista, there are plenty of high-end luxury options available for those looking to spend more. These properties typically sell for between $800,000 and over $4 million.
North Arroyo Amenities
Some of Pasadena's most expensive homes
Close to Rose Bowl/Brookside Park
Easy access to Old Pasadena
Hahamongna Watershed Park
South Arroyo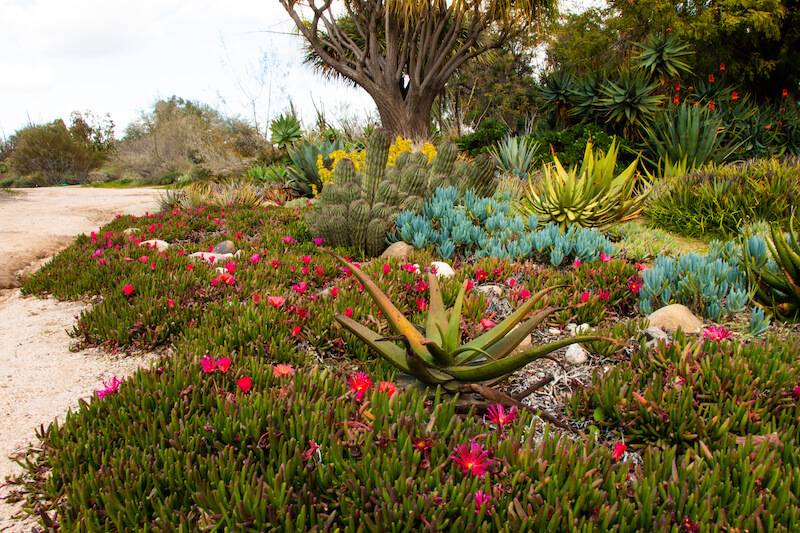 Located just across the Ventura Freeway from North Arroyo, South Arroyo offers many of the same benefits as its neighbor, along with its own style and amenities. The neighborhood, centered around Arroyo Seco and the green spaces surrounding it, is considered one of Pasadena's best neighborhoods. These provide excellent spots for walking, biking, horse riding, and other outdoor pursuits, as well as picturesque views of the nearby mountains. Additionally, residents could hardly be closer to Old Pasadena's dining, nightlife, and shopping, located at the community's northeastern edge. Numerous everyday shopping and food spots are also located just outside the South Arroyo neighborhood along Arroyo Parkway.
Those looking to buy South Arroyo real estate will find a variety of condominiums, townhouses, and single-family detached homes. These span a wide range of architectural styles, from cottages to Spanish-style to modern, and include both original homes, new construction, and heavily renovated ones. While some smaller or older units can be found from a half-million through the high six figures, most homes in the area are more. Properties are generally available starting at around $900,000 but can reach as high as $6+ million for the highest-end homes.
South Arroyo Amenities
Adjacent to Old Pasadena dining/shopping/nightlife
Lower Arroyo Park and other green spaces
Arlington Garden in Pasadena
Huntington Hospital
Oak Knoll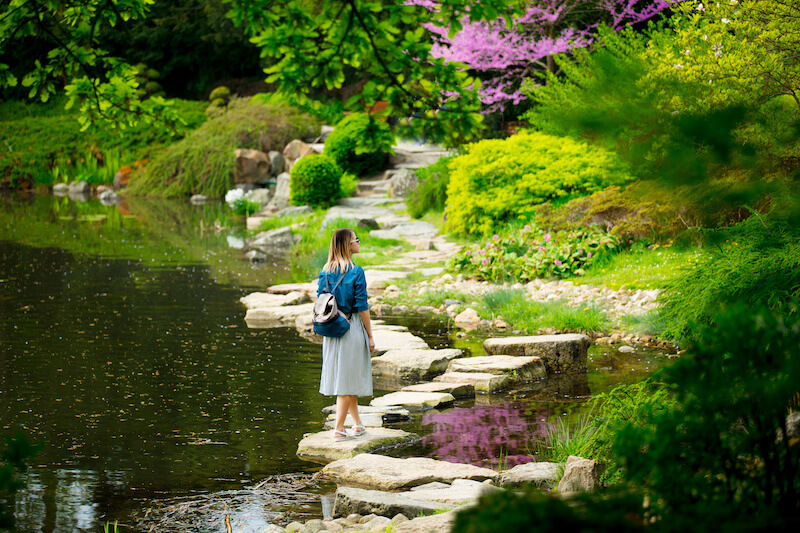 Oak Knoll is among Pasadena's most historic neighborhoods, with roots dating back to the California Land Rush of the 1880s. The original subdivision that occupied the area failed, allowing the current homes to be built in the early 20th century. Most exhibited the area's characteristic bungalow style but with unique styling and embellishments all their own. These days, many architectural styles can be found throughout Oak Knoll, including some of the area's largest and most expensive properties.
Most homes typically sell in the $2-$6 million range with as many as nine bedrooms and 8,000 square feet of living space, though there are rare ultra-luxury properties listed well into the double-digit millions. A smaller number of more affordable townhomes and condos are also available in parts of Oak Knoll.
Located at the southern edge of Pasadena near the San Marino border, Oak Knoll real estate is almost entirely residential. It is, however, home to The Langham Hotel, which includes a Japanese Garden on-site, as well as The Terrace restaurant. Residents will also find themselves only a short trip from Old Pasadena and enjoy easy access to the entirety of the area around the Los Angeles community.
Oak Knoll Amenities
Distinctive, luxury homes
Close to Old Pasadena
The Langham, with Japense Garden
The Terrace restaurant
Hastings Ranch
Thanks to the Hastings Ranch Plaza, Hastings Ranch residents have easy access to some of the best shopping in Pasadena. This shopping center is home to everyday spots like Whole Foods Market and HomeGoods, as well as entertainment like Bowlero Pasadena and Chuck E. Cheese. Numerous dining options can also be found in the area, from casual grab-and-go restaurants like Chipotle to local favorites such as Islands Restaurant and Ichima.
Residents will also find getting around Pasadena a breeze, with the 210 freeway in the neighborhood's southern end and Sierra Madre Boulevard running through its center. Hastings Ranch is also home to Hamilton Park (with numerous sports fields, picnic areas, and a playground) and is adjacent to the popular Eaton Canyon Golf Course. In addition, the neighborhood is close to the mountains, providing limitless outdoor recreation opportunities.
While Hastings Ranch homes for sale are primarily detached single-family homes, a handful of condominium and townhouse communities offer more affordable homes, primarily in the high six figures. The majority of detached homes are single-story ranch-style properties, most with 1,500 to 2,000+ square feet. They generally sell from around $900,000 to more than $2 million.
Hastings Ranch Amenities
Hastings Ranch Plaza shopping center
Hamilton Park
Easy access to the 210 freeway
Annandale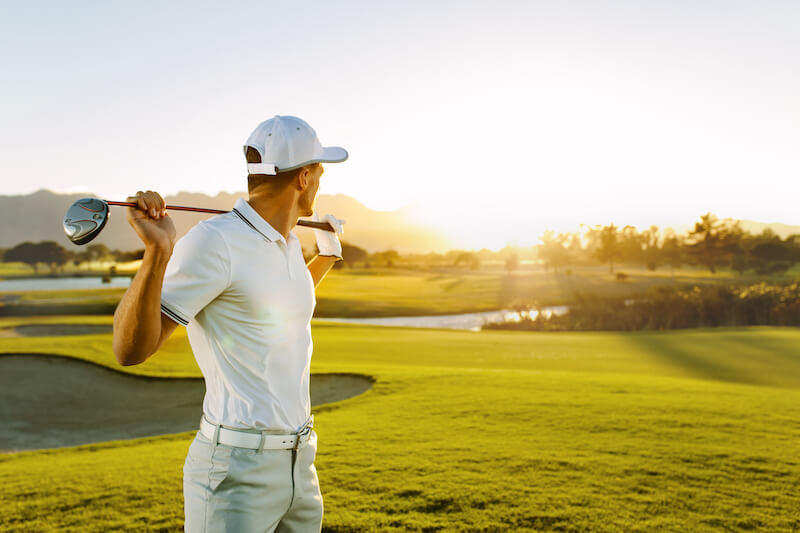 Located next to the South Arroyo neighborhood is another of Pasadena's top-priced neighborhoods: Annandale. It's situated south of the Ventura Freeway and west of Arroyo Seco and is best known for its hilly, tree-lined streets and beautiful homes. It was initially its own separate community until it was annexed in the 1920s, which helps give the neighborhood a distinctive style and charm.
Annandale also has a small commercial strip located around the intersection of Avenue 64 and West Colorado Boulevard. This area is home to several small businesses and local restaurants like classy Italian joint Stoney Point Bar and Grill and Little Flower, a cozy cafe with food, drink, and fresh baked goods. In addition to easy access to the Ventura Freeway for drives around the region, Annandale is also served by numerous bus stops along Colorado Boulevard on its northern edge.
Annandale real estate is almost entirely made up of single-family detached homes, most initially constructed in the 1920s and 1930s. Many have been extensively updated and renovated, and new construction options are also available. Homes typically sell for between $1 million and $2+ million. Larger luxury homes are also available in the mid-to-high single-digit millions.
Annandale Amenities
Small commercial/shopping/dining district
San Rafael Park
San Rafael Branch Library
Annandale Golf Club
Linda Vista
Linda Vista is one of Pasadena's largest neighborhoods. This private enclave is between the Rose Bowl and ArtCenter Pasadena, centered around the busy Linda Vista Avenue. Nearby streets offer the peace and seclusion few nearby neighborhoods can match, combined with easy access to the 210 for trips around the city and Los Angeles metro area. Residents are just a short walk from the Rose Bowl and all of the amenities of Brookside Park, from the Rose Bowl Aquatic Center to the Kidspace Children's Museum. Golfers will also love the nearby Brookside Golf Club, which offers 36 holes on Los Angeles County's oldest course. Residents can also tap into their creative side with classes at the ArtCenter.
Linda Vista real estate primarily consists of single-family detached ranch-style homes, most initially built in the post-World War II era. They range from two-bedroom, two-bathroom models of about 1,600 square feet of living space up to five-bedroom, five-bathroom houses with more than 5,500 square feet. On the low end, homes generally start just under $2 million, but others have been known to sell for well over $5 million.
Linda Vista Amenities
Larger homes and extra privacy
Close to Rose Bowl/Brookside Park
Linda Vista Park
ArtCenter College of Design
Monk Hill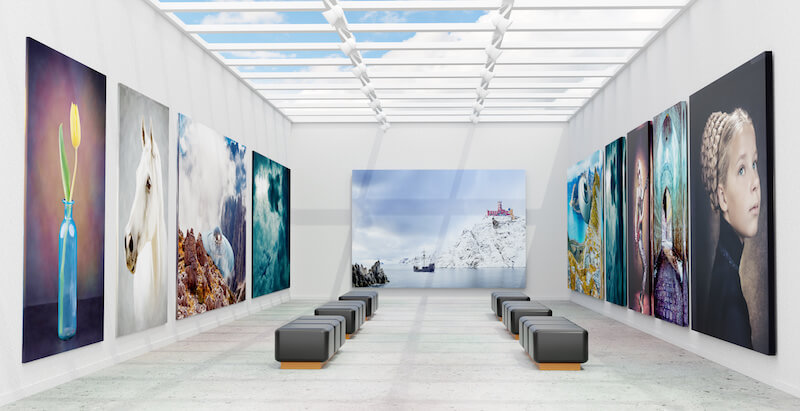 The Monk Hill community is perched on Pasadena's highest point, and the home prices can be just as lofty! This small neighborhood is set up against the Ventura and Long Beach Freeways. Monk Hill is notable for its historic properties, including the Ambassador Mansion and Gardens, Mayfair Mansion, and Terrace Villa Mansion. Residents are just a short walk from the hustle and bustle of Old Pasadena, with its numerous shopping, dining, and nightlife options. Within the neighborhood, homeowners can also take care of everyday shopping and errands at businesses set along the Green Street corridor, including local favorite Tartine Bakery.
Homes for sale in Monk Hill (aside from the premier historic properties) tend to be condominiums or townhouses, set in high-end residential communities that often offer incredible amenities. These luxury properties often include 3-4 bedrooms and a similar number of bathrooms spread across up to 3,500 square feet of living space. Most typically sell for between $800,000 and just over $1 million.
Monk Hill Amenities
Adjacent to Old Pasadena shopping/dining/nightlife
Easy access to numerous freeways
Ambassador Auditorium
Norton Simon Museum
North Pasadena Heights
Those looking for a new home in one of Pasadena's Landmark districts may find what they're looking for in North Pasadena Heights. Homes were first constructed in this historic neighborhood in the early 1900s, bounded roughly by Hill and Allen Avenues and Casa Grande and Paloma Streets. This heritage is preserved and cultivated by an active community organization: the North Pasadena Heights Neighborhood Association. Homeowners can take advantage of the quiet of an entirely residential community while still enjoying quick access to nearby commercial strips and neighborhoods. For example, East Washington Boulevard lies just a few blocks north of the district, with eateries like Millie's Cafe, bars like 1881, and numerous other shops and businesses.
North Pasadena Heights real estate consists primarily of single-family detached homes in various architectural styles. Modest ranch-style homes of 1,200 to 1,800 square feet can typically be found from around $1 million to $1.5 million. Larger or more high-end homes with more than 2,000 square feet reach past the $2 million mark.
North Pasadena Heights Amenities
Some of Pasadena's most historic homes
Active neighborhood association
Close to Washington Boulevard shopping/dining
Pasadena, California: High-End Homes Worth The Price
From the scenic hills of North Arroyo to the historic homes of Oak Knoll and Annandale, Pasadena's various neighborhoods have so much to offer the future Los Angeles area homebuyer. In all cases, the neighborhoods provide easy access to some of the region's best attractions, both within and outside Pasadena. These communities, while on the pricier side, all provide incredible value to residents.