8 Affordable Pasadena Neighborhoods: Best Bang For Your Buck in Rose City
Posted by Courtney Korb on Thursday, July 21, 2022 at 11:49 AM
By Courtney Korb / July 21, 2022
Comment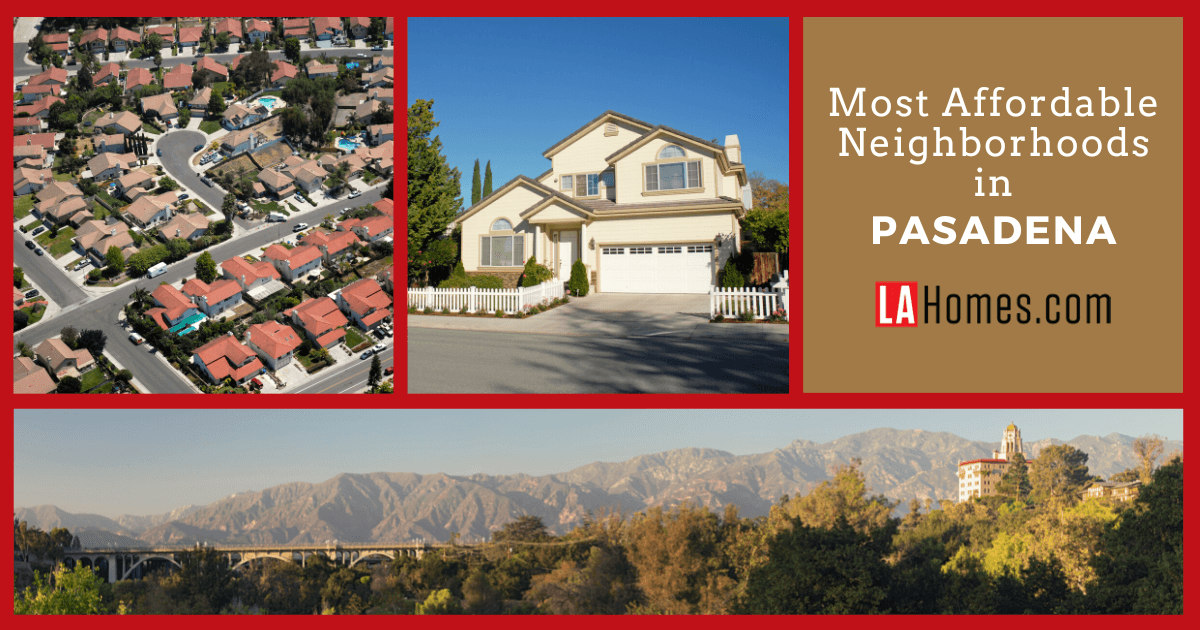 The city of Pasadena, California, boasts a population of just over 140,000 residents. The city is home to mature wooded areas and beautiful trees, plays host to the Rose Bowl football game every year, and contains several institutions of higher learning. Like other parts of California, Pasadena is also known for having expensive housing. While this is true for some neighborhoods in the city, there are also plenty of affordable neighborhoods in Pasadena.
Innovative Caltech
Caltech is a neighborhood east of South Lake. The neighborhood boasts the beautiful and cozy campus of the California Institute of Technology, or Caltech. It's also close to major highways 210 and 110 and is less than a thirty-minute drive from downtown Los Angeles.
There are plenty of places to grab a coffee or a quick bite close to the Caltech campus. Local coffee shops include Float Pasadena, Tpumps, and Philz Coffee. These establishments are all located on South Lake Avenue. Sit-down restaurants include The Arbour for farm-to-table service and Pie'n Burger for a quick meal with friends.
There are many luxury homes in the neighborhood for over $1,000,000. However, prospective residents don't need to break the bank to live in this sought-after neighborhood. Home prices for Caltech real estate typically range from $400,000 to the high $900,000s.
Single families in this price range are primarily single-story homes with between 1,000 and 1,500 square feet of living space. Most have at least two bedrooms and one or more bathrooms. Condominiums are spacious, offering up to 2,000 square foot floor plans and features like open floor plans, recessed lighting, and granite countertops.
Caltech Amenities
Einstein Bros. Bagels
Nick's Pasadena
Red Door Cafe
The Athenaeum
Grant Park
Magnolia House
The Cafe at Broad
Bustling South Lake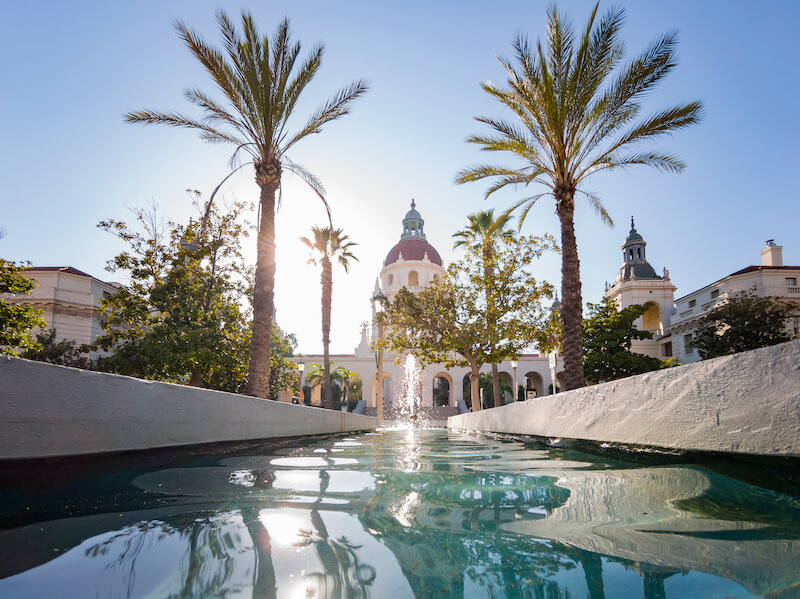 Located in northeast Pasadena, South Lake is a lively and bustling neighborhood with plenty to do. It is near major roads, including East Colorado Boulevard and the Foothill Freeway, making commuting to Glendale and Burbank a breeze. The neighborhood is also served by Metro Local bus lines 177, 267, and 662.
South Lake is the shopping capital of Pasadena. The corridor known as Shopper's Lane runs alongside Lake Avenue. It offers unique and exciting storefronts, including department stores like T.J. Maxx and Macy's and boutique shops like Sanrio and Salutations.
While it's rare to see single-family homes for sale in South Lake for less than $1,000,000, they come up occasionally. The condos here are more affordable, typically between $400,000 and $1,000,000. Most units are in newly-constructed buildings and offer prospective residents modern features like stainless steel appliances, high-impact windows, and keyless entry. HOA fees range from $200 and $400 monthly.
South Lake Amenities
Grant Park
Tournament Park
The Coffee Bean & Tea Leaf
Ross Dress for Less
CAVA
Men's Wearhouse
Whole Foods
Active Villa Parke
Villa Parke is a lively Pasadena neighborhood with nearly 5,000 residents. Situated next to Olive Heights and Garfield Heights, the neighborhood is a short drive to Interstate 210 and just a 30-minute drive to downtown Los Angeles.
Metro Local lines 256, 660, and 662 frequent the neighborhood, providing access to nearby cities like Los Angeles. Pasadena Transit also has a presence in the neighborhood, with several local bus stops for routes 20, 40, 51, and 52.
Recent commercial development in Villa Parke has been focused on around Fair Oaks Avenue and Orange Grove Boulevard. New businesses include places like El Dorado Pollos A La Brasa, Marston's Pasadena, and Lucky Boy at Walnut.
Prospective homebuyers can find affordable Villa Parke real estate options, like attached and detached homes for less than $1,000,000. Single-family homes are often spacious, up to 2,000 square feet, and boast bright, sunny open floor plans and generous backyards. Meanwhile, condo units in this neighborhood generally sell between the $400,000s and $700,000s. These units typically offer two bedrooms and up to 1,200 square feet per unit.
Villa Parke Amenities
Baja Ranch Market
Winchell's Donut House
99 Cents Only Stores
CVS
Subway
Starbucks
Vallarta Supermarkets
Quaint Catalina Villas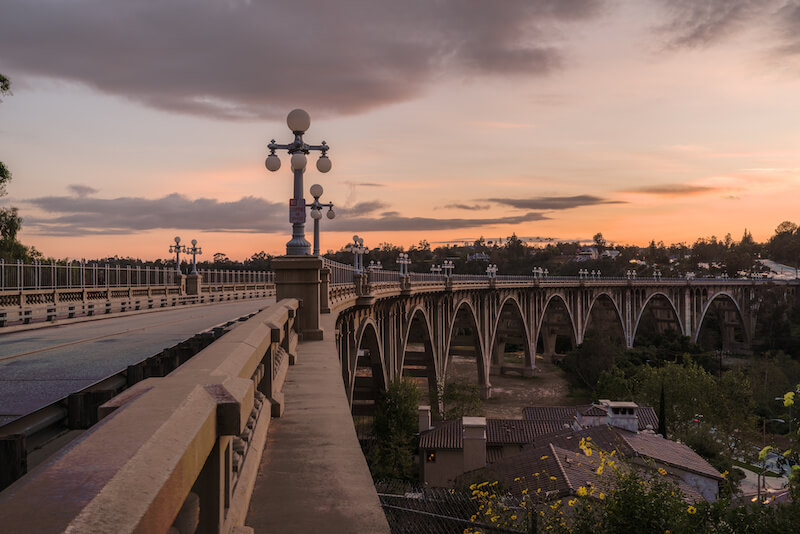 Catalina Villas is a quaint and convenient neighborhood between Pasadena's Mid Central and Playhouse districts. The neighborhood has a prime location along Interstate 210 and is less than a 30-minute drive from the city of Los Angeles.
There is a mix of commercial and residential buildings here, making the neighborhood highly walkable. Some popular restaurants within walking distance of Catalina Villas include The Hat, Dog Haus, and Del Taco.
Condominiums and townhomes in the area generally sell for between $400,000 and $900,000. Many units have up to three bedrooms and three bathrooms with amenities like two-car garages, high-end appliances, and private entrances.
There are quaint single-family homes for sale in Catalina Villas for as low as around $700,000 and plenty of detached home options below the $1,000,000 price point.
Catalina Villas Amenities
7-Eleven
Jack in the Box
Tom's Burgers 31
Regency Academy Cinemas
Rite Aid
Michaels
Populous Olive Heights
Olive Heights is a small neighborhood covering just a few blocks in northeast Pasadena with a population of roughly 3,500 residents. Situated on Interstate 210 and less than a 30-minute drive from downtown Los Angeles and Burbank, Olive Heights is convenient for commuters. Plus, the neighborhood has several stops for Metro Local and Pasadena Transit.
The neighborhood is also brimming with amenities close to homes. Roscoe's Chicken & Waffles, The Reyn, and Kathleen's are all located on North Lake Avenue and are a quick walk for many Olive Heights residents.
Homes for sale in Olive Heights typically range between $800,000 and $2,000,000. These properties are usually built in the gorgeous Craftsman style typical of the area. Detached homes boast up to three bedrooms and spacious floor plans.
Olive Heights sometimes has condominium and townhome units available, priced from $600,000 to $800,000. These units offer up to three bedrooms and multiple bathrooms.
Olive Heights Amenities
Goodwill
Cabrera's Mexican
Carnegie Observatories
Pasadena Craftsman Tile
Vero's
Beautiful Historic Highlands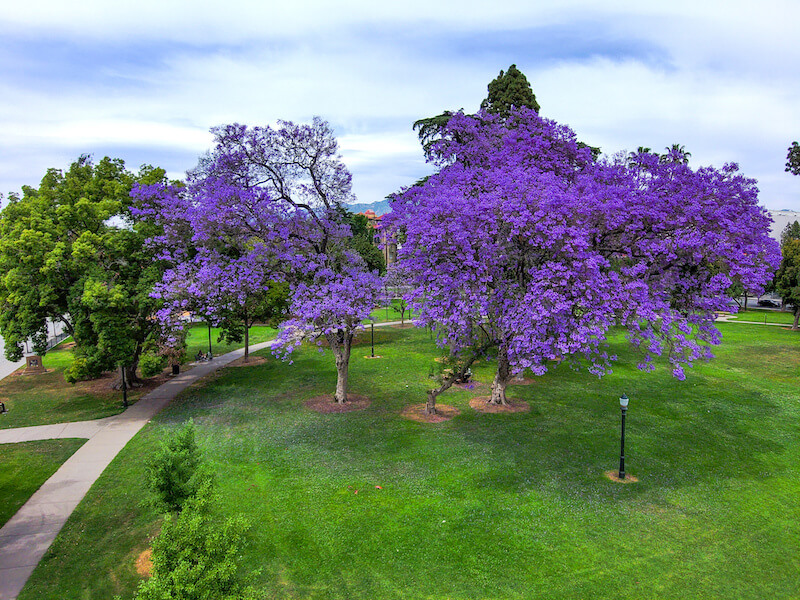 Historic Highlands is a gorgeous Pasadena neighborhood, lined with meticulously-built homes in the Craftsman and Tudor architectural styles. Historic Highlands' tree-canopied streets are so aesthetically pleasing they've caught the attention of Hollywood's film industry, and it's not uncommon to see filming take place in Historic Highlands.
Major roads near the neighborhood include Interstate 210 and Allen Avenue. The neighborhood is a short 30-minute drive from downtown Los Angeles and just 20 minutes from nearby Burbank. Pasadena Transit provides service to Altadena on their 32 bus route.
While the area is scenic, there is still plenty for residents to do. Historic Highlands is bordered by East Washington Boulevard, a major Pasadena thoroughfare lined with shops, restaurants, and markets. Some of the best stops include Seed Bakery and Connal's.
Though the neighborhood has an ideal location, Historic Highlands real estate prices remain accessible to a wide range of budgets. The neighborhood typically has homes ranging from $600,000 and $2,000,000.
Townhomes and condominiums are even more affordable, with two-bedroom, two-bathroom units usually selling for between $300,000 and $800,000. Most are townhome units, and many offer covered parking and private entrances.
Historic Highlands Amenities
Wingstop
Louisiana Fried Chicken
Pinocchio's Pizza
Millie's Café
Burrito Express
Stater Bros. Markets
Gorgeous Garfield Heights
Garfield Height is a gorgeous neighborhood 25 minutes from downtown Los Angeles and the city of Burbank. East Washington Boulevard and the Foothill Freeway are just a short distance from the neighborhood, making commuting straightforward. Pasadena Transit public transportation frequents the area, and there are several bus stops for routes 686 and 687.
Orange Grove Boulevard is just a short walk from Garfield Heights, and the streets are lined with shops and restaurants. La Estrella Tacos offers authentic Mexican street food, while Chao Doi Thai Restaurant offers dine-in, takeout, and delivery.
Attached homes in Garfield Heights are rare. However, the few available are mainly townhomes with private entrances and multi-car garages. These units generally range from $600,000 to $800,000, with HOA fees ranging from $200 to $400 monthly.
Prospective residents looking for a single-family home for under $1,000,000 can expect to see several in the Garfield Heights real estate market. Two-bedroom, one-bathroom homes with 1,000 square feet in Garfield Heights are usually listed between $600,000 and $1,700,000. For properties selling in the $700,000s and $800,000s, buyers can expect three or more bedrooms, multiple bathrooms, and up to 2,000 square feet.
Garfield Heights Amenities
Cleo and Billy's Soul Food
La Pintoresca Park
La Pintoresco Branch Library
Louisiana Fried Chicken
Berry & Sweeney Pharmacy
Historic Bungalow Heaven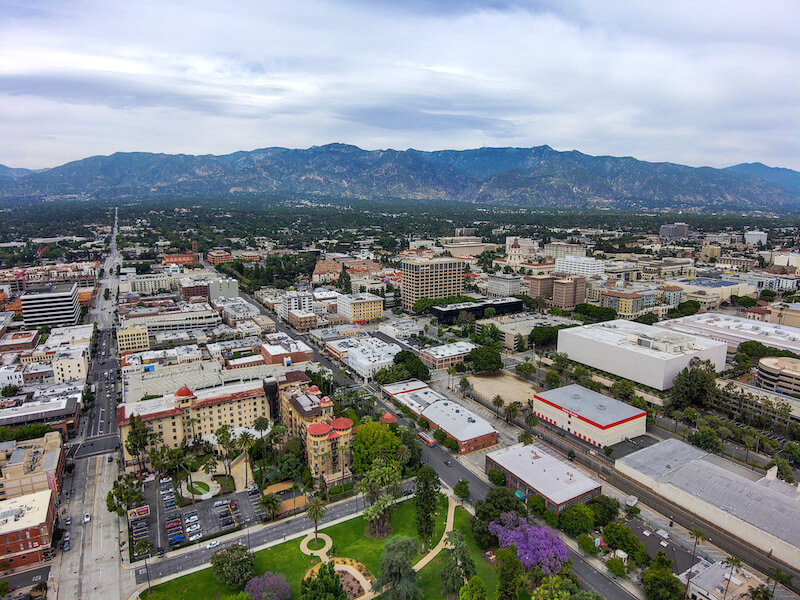 Bungalow Heaven is historic and considered one of Pasadena's best neighborhoods. Although it's quiet, the neighborhood is close to nearby city centers. Los Angeles, Burbank, and the Glendale community are less than 20 minutes from the neighborhood. Pasadena Transit bus routes 31, 32, and 256 serve the area, and there are several bus stops within the Bungalow Heaven neighborhood.
One of the most notable features of Bungalow Heaven is its major concentration of beautiful Craftsman homes. More than eight hundred homes were built in this style between 1900 and 1930, many of which still stand today. This collection of historic homes is how Bungalow Heights became the first Landmark District in Pasadena in 1989.
The area remains relatively affordable, considering its list of amenities. Most Bungalow Heights homes for sale are typically in the $800,000s and $1,000,000s.
Bungalow Heaven Amenities
McDonald Park
Roma Market
Rodney's Ribs
Del Taco
Affordability is Possible in Pasadena
For prospective homebuyers, prices for homes in Pasadena's most expensive neighborhoods may seem overwhelming. Thankfully, there are plenty of affordable neighborhoods in Pasadena, California. These communities offer all the beauty, amenities, and liveliness of life in the city without the exorbitant city prices.