Transforming Small Outdoor Spaces: 5 Tips for Maximizing Limited Square Footage
Posted by Courtney Korb on Monday, July 17, 2023 at 9:04:31 AM
By Courtney Korb / July 17, 2023
Comment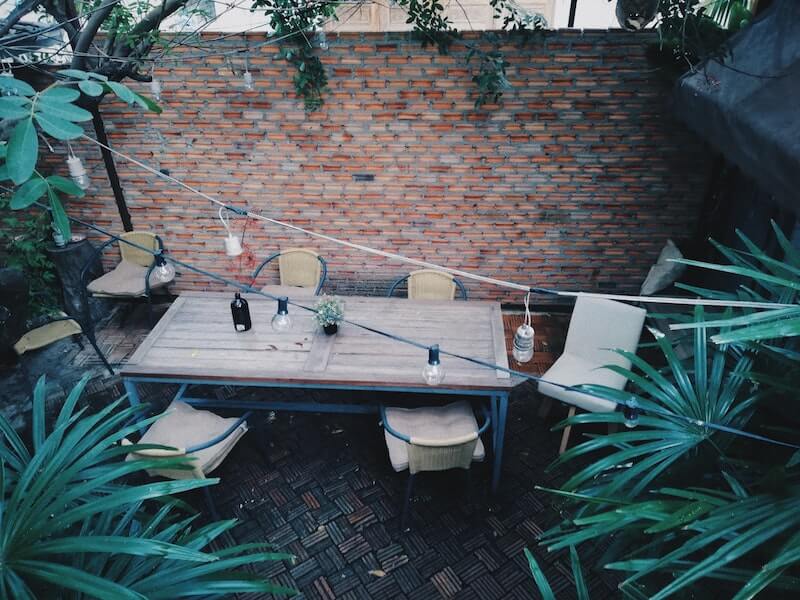 A home isn't complete without an area where you can enjoy the outside world. It is all good for those with an expansive backyard and lawn. But what if you have a limited space to work on?
Don't be discouraged! While it can be challenging to decorate and furnish, limited square footage can still be transformed into a sanctuary where you can sit back and relax after a long, busy day.
Are you ready to get the most out of your small outdoor space? Let's dive into the best tips for utilizing it to its fullest.
Measure the Outdoor Space
Before you get excited and start renovating, you must measure the space so you know exactly what you're working with. Before you can even start planning, you need to know how much space you have.
Doing this will help you avoid costly mistakes like over-furnishing or buying furnishings that simply don't fit. If you are planning to build a deck and add furniture, you must make sure the space can accommodate them.
Measuring your outdoor area will also help a lot when you plan out the layout of your outdoor space. You will want every inch to count, allowing you to create an inviting, functional outdoor space.
Plan Your Living Space
Once you have measured the outdoor area, you can start thinking of a design to maximize the limited space. What do you have in mind? Perhaps you're thinking of a quiet nook where you can enjoy your morning coffee on quiet weekends. Maybe you'd like to create a small al fresco kitchen and entertaining space.
To make the process easier, consider every step of the renovation, from demolition to final touches. Planning everything ahead of time can help you gain better insight into the full process and decide what sounds doable and what doesn't.
Your plans may include identifying zones where elements need to go. For example, you may want to designate one corner for the seating furniture and another for potted plants and lighting fixtures. This is also a good time to think about the materials you will prefer.
For example, if you plan to build a deck, you should choose the decking materials will use. You may want to use low-maintenance composite decking, as it is a good option if you are looking for durability, or you might prefer the traditional look of wood. Whatever your preference, this is the time to choose.
Pick a Theme
A theme can lend a seamless look to your outdoor place. You can also narrow your design choices and keep the style minimal. Your theme will dictate the furniture and other decorations that will need to beautify the area.
Maybe you want to go for something rustic, so you may choose décors that reflect this central theme. You may also pick an inviting spot to serve as the focal point. You will want to avoid too much clutter because it can overwhelm the whole space and make it look smaller than it already is.
One great idea to make your space bigger is to incorporate vertical elements into your chosen theme. For example, you may design a living wall. Turning it into a vertical garden with hanging planters will draw the eye and make the space look taller.
Incorporating a Garden With Limited Space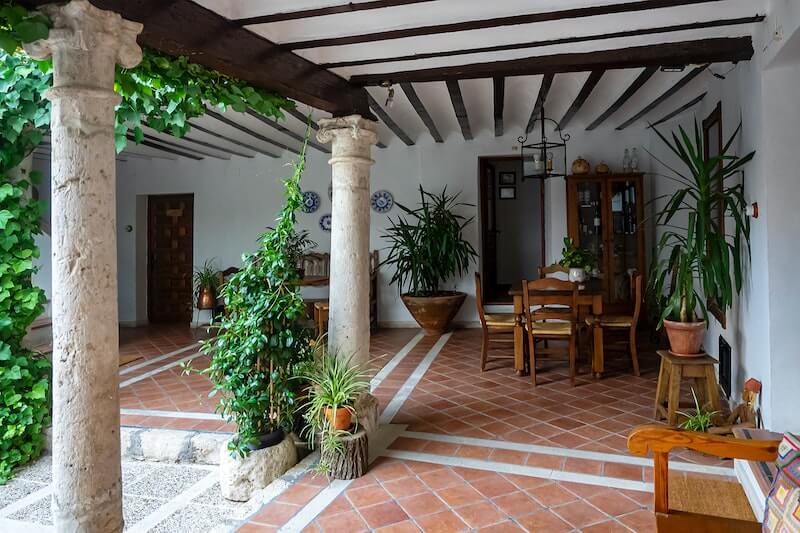 If you are looking for ways to grow your own food but don't have enough space for vegetables and herbs, then incorporating plants in your patio may do the trick. You can plant them in pots and make them serve as decorations. It might also be a good idea to hang them from ropes.
Plus, leafy plants can also be an advantage because they can make the space look bigger. They can also hide ugly parts on the wall or serve as a barrier to privacy.
Choose ones that are of different heights to make them look more interesting. Of course, you will want ones that are edible so they can provide food for the family. You won't only manage to keep your small outdoor space inviting. You can also save money and time by growing your own food.
Enhance Outdoor Lighting
Lighting plays a huge role when it comes to maximizing small spaces. Try using accent and ambient lighting to create a mood and provide the needed light.
Accent lighting can highlight a particular zone and create depth in the evening hours. Try layering the lights to brighten the space. This is another way to create more depth.
If you want to embrace the intimacy of a space, you may use soft lights to inspire romance. You can also add candlelight with lanterns or hang string lights along railings to leave a festive look.
Get the Most Out of Your Outdoor Space
A small, limited space should not keep you from enjoying every inch of it. It does not have to be overly expensive. These brilliant ideas can inspire you to start transforming your outdoor area and make the most out of the small space without going over budget.