4 Los Angeles Gated Communities with Awesome Amenities: Pools, Golf, & Tennis Courts
Posted by Courtney Korb on Wednesday, November 17, 2021 at 9:29 AM
By Courtney Korb / November 17, 2021
Comment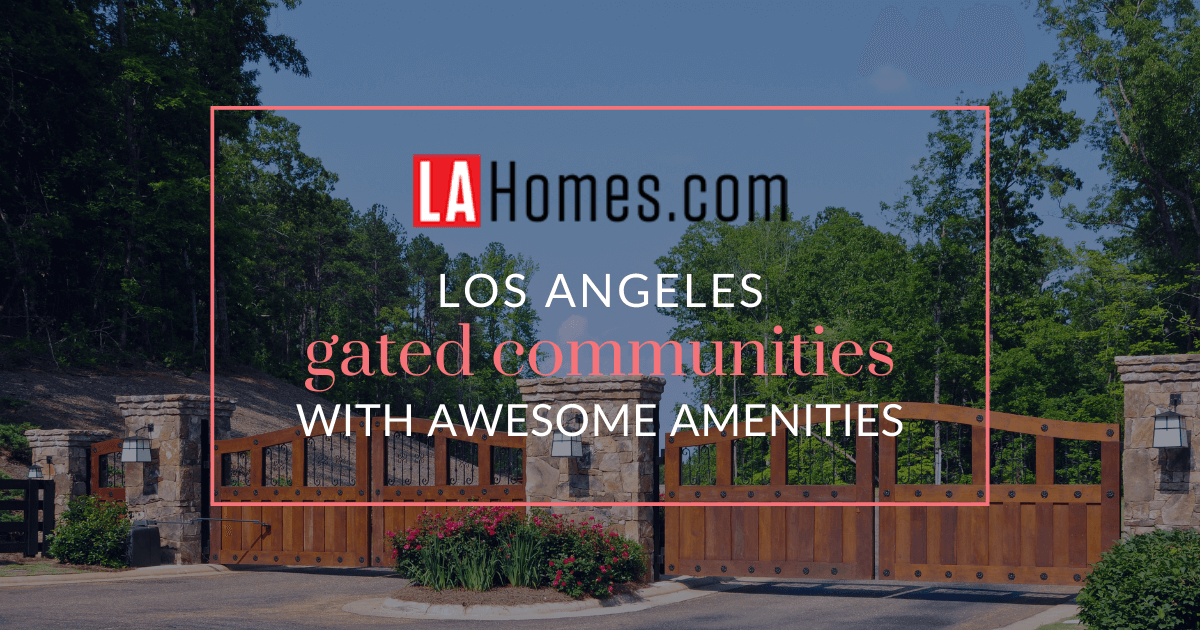 The sprawling city of Los Angeles has long been associated with Hollywood and the entertainment industry, but it has so much more to offer. From urban bustle to serene natural settings, the Los Angeles lifestyle attracts new residents in droves. One of the most sought-after options when it comes to Los Angeles real estate is buying a home in one of its prestigious gated communities. These neighborhoods provide ample amenities on-site while also being convenient to Los Angeles' many attractions. Keep reading to discover some of the Los Angeles gated communities with the best amenities available.
Brentwood Circle
Brentwood Circle is one of the most upscale options in the area. Its tree-lined streets offer gated privacy protection. It's also located on Sunset Blvd, right at the base of the beautiful Sepulveda Pass. Brentwood Circle homes were built mainly in the 1990s, though some are older. There are 67 total homes located within this community, most of which are expansive custom-designed estates.
With Brentwood Circle's proximity to Sunset Boulevard, residents have easy access to Brentwood Village, a shopping area with numerous restaurants and shops nearby. Residents also benefit from access to walking paths and parks. It is only about 15 minutes from the San Diego Freeway and the 405 in whole. The Brentwood School East Campus is a short drive away. Robert Irwin's Central Garden, Getty Center South Building, and the Getting Research Institute are close by. Also nearby are Heroes Golf Course and Veterans Barrington Park, both of which are popular amenities in the area. Residents of Brentwood Circle certainly won't have trouble finding fun things to do!
MountainGate
Another gated community in Los Angeles is MountainGate, a location with nearly 300 homes. It is older, having been developed in the 1980s. However, the mixture of styles in single-family homes and the excellent home upkeep make this location desirable for many people. There are also some condos and townhomes in this area, which are less commonly found in other gated communities in the area. Residents here enjoy tree-lined streets, sidewalks, and beautiful landscaping on many of the homes.
The community itself has on-site amenities that are hard to overlook, including the large MountainGate Country Club, which offers 27 holes of golf, a tennis court, a fine dining restaurant, and more. The organization calls itself a lifestyle club because of its variety of amenities on offer, including spaces for weddings and customized events.
Homes in MountainGate are located near the Santa Monica Mountains and close to the Getty Museum. It is also close to the Garden Land Tailhead and Westridge-Canyonback Wilderness Park. Even still, it is only a short drive to the 405, which makes it easy for residents in the area to get around.
Bel Air Crest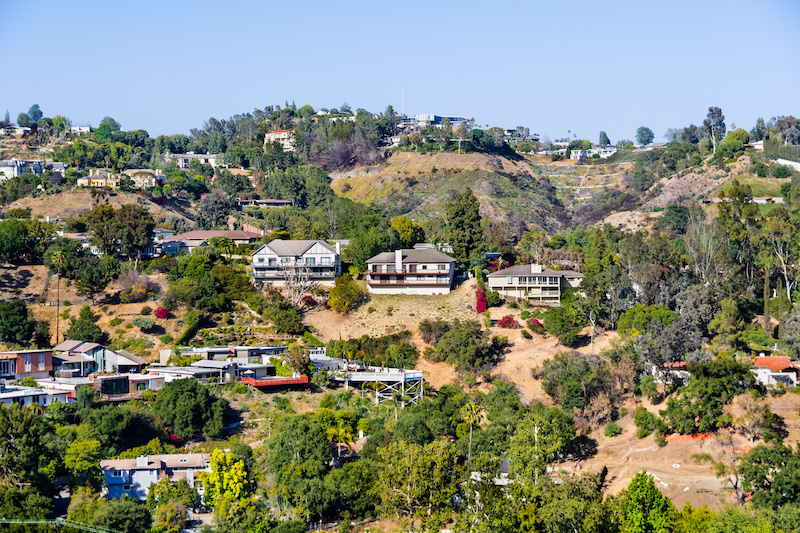 The luxurious homes in Bel Air Crest are located near the Los Angeles basin and just off the ocean itself. It's located just to the north of Getty View Park, which provides homeowners in this area with numerous amenities and exceptional views of the surrounding area. Some homes even have ocean views. This gated community was a master-planned development divided into two areas. Some lots feature canyon homes with up to 4,500 square feet of living space. The custom homes range much further, with some homes offering as much as 15,000 square feet and lots twice that size.
The single-family homes here are some of the most lavish in the region but differ significantly based on their design. The community itself has a large clubhouse with a playground and tennis courts. There are also putting greens, a fitness and wellness center, a large swimming pool, paddleball courts, and basketball courts. It's also close to many other amenities, including the 405, the Getty Museum, and MountainGate Country Club.
The Summit
Homes in The Summit are within the Beverly Hills area of Los Angeles, which is one reason why the community features many customized homes built with extravagance, especially along Mulholland Drive. The subdivision itself has about 80 houses within it. It is one of the larger gated communities in this area. Home styles range from Colonial to Mediterranean and even some Cape Cod.
There's much to love about this area, including the fact that many of the homes here have canyon or mountain views. Although each home is large and spacious, there are no on-site amenities provided by the community itself. Instead, many homeowners have their own private pools and tennis courts. Several amenities are located nearby, including The Summit Park, Split Rock Trailhead Topanga State Park, and Leacock Tailhead, creating numerous opportunities for exploring the natural area. Residents are close to the water here, as well.
Exploring All That Los Angeles Has to Offer
When considering all the factors in buying a home in a gated community, from whether to buy in a guarded or unguarded community or in a gated community close to downtown Los Angeles, homebuyers for whom amenities are a priority should start their search with these excellent communities. The lifestyle the communities support is sure to please.