Living in West Hills: 8 Things to Know Before Moving to West Hills [2023]
Posted by Courtney Korb on Thursday, March 23, 2023 at 9:56:01 AM
By Courtney Korb / March 23, 2023
Comment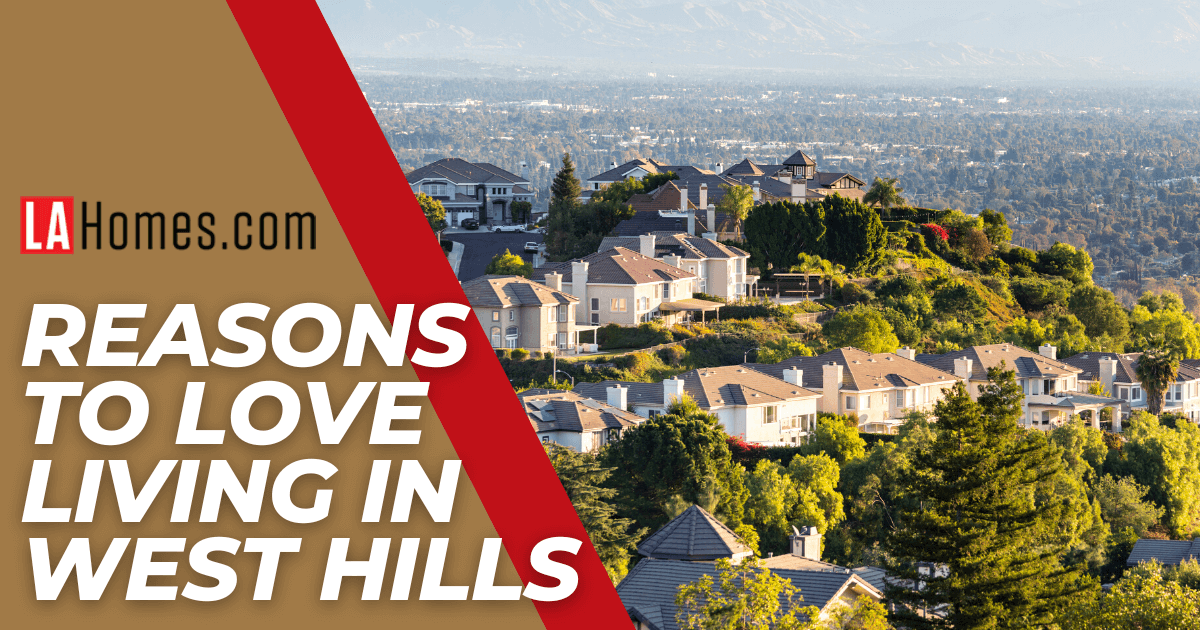 Nestled in the western region of the San Fernando Valley, West Hills is a charming neighborhood in the city of Los Angeles. Boasting a laidback environment and ample recreational opportunities, West Hills is a great place to call home. This community offers a relaxed and comfortable lifestyle, with plenty of green spaces, hiking trails, and parks to explore. West Hills also offers one of the lowest population densities in LA, providing a comfortable suburban setting. West Hills is a top choice for those considering purchasing a home due to its favorable real estate market, accessibility to amenities, and overall high quality of life.
5 Reasons to Move to West Hills
West Hills residents love living in their community for numerous reasons, including:
Orcutt Ranch Horticultural Center
Numerous neighborhood parks, including Bell Canyon and Knapp Ranch
West Hills Hospital and Medical Center in the heart of the neighborhood
Some homes on hills with beautiful views
Numerous schools within the neighborhood
The West Hills Lifestyle
The southern boundary of West Hills is Victory Boulevard, and the northern boundary runs east to west through the Chatsworth Nature Preserve, in line with Nordhoff Street. Upper Las Virgenes Canyon and Bell Canyon mark the neighborhood's western edge. The eastern boundary is mostly Shoup Avenue, which jogs east for a few blocks on Roscoe Boulevard and then north again on Topanga Canyon Boulevard.
One of the first things people notice is the stylish aesthetics of the homes in West Hills. Most are designed in the Spanish Colonial style, with white exteriors and clay roof tiles. There are many good starter homes in the eastern part of the neighborhood. Luxury homes with better views tend to be situated further up the hill. There are even a few vacant lots for sale here and there in West Hills for anyone who wants to have their dream new construction home built.
This part of the valley has been settled for hundreds of years. Multiple native tribes made their home here for centuries before the Spanish Mission days of the valley. Many historical landmarks can be viewed throughout the neighborhood to this day. Since 1850, this area of the valley has changed names multiple times and finally became "West Hills" in 1987.
Employers Near West Hills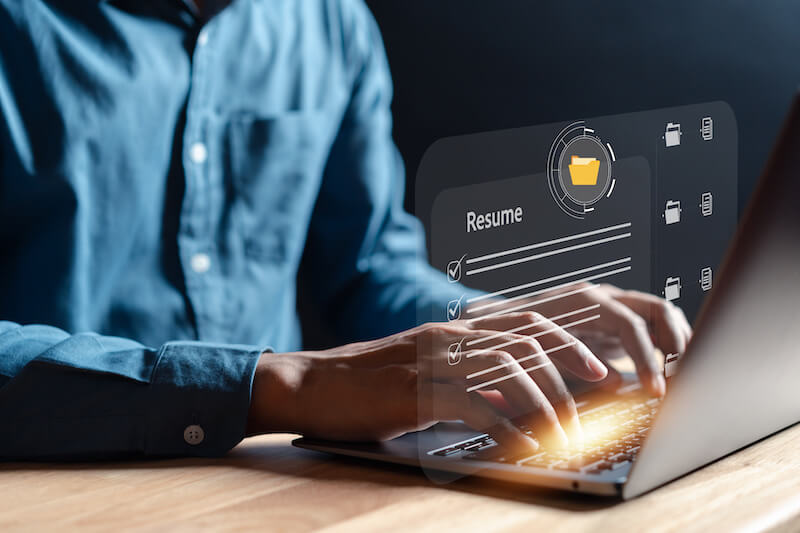 Topanga Canyon Boulevard connects to the 101 freeway south of West Hills and the 118 freeway north. These east-west routes allow easy commutes to some of the best employers in Los Angeles.
The West Hills Hospital and Medical Center is centrally located in West Hills. It employs 900 people, including about 450 medical staffers. It's a full-service emergency room and hospital with a heart and vascular center, a burn center, and much more.
Los Angeles Pierce College is located southeast of the neighborhood. It employs approximately 600 people, including professors and support staff, serving more than 4,500 full-time students.
The Los Angeles Unified School District is one of the largest employers in LA County, with more than 70,000 educators, administrators, and support staff. The district administers 16 public schools in and around West Hills, providing many jobs for the neighborhood.
The Van Nuys Airport is located about 10 miles east of West Hills. More than 200 businesses are located on the airport's grounds, supporting approximately 10,000 jobs in the valley.
West Hills Amenities
West Hills has plenty of options for amenities when it comes to shopping and other necessities. The neighborhood has several commercial centers where people can complete their major shopping. West Hills also have a property owners' association that helps keep the neighborhood beautified and harmonious.
Neighborhood Shopping
One of the major shopping centers in West Hills is the Fallbrook Shopping Center. It's located near Fallbrook Avenue and Victory Boulevard. This center has about two dozen stores, not including restaurants and fast food places. The major anchor stores include Target, Walmart, Home Depot, and Ralph's grocery store. There are clothing and apparel outlets, pet supplies, a movie theater, and a 24-Hour Fitness.
The Westfield Topanga Mall is located at Victory Boulevard and Topanga Canyon Boulevard, just east of the West Hills neighborhood. This shopping center/mall has 174 stores on both the north and south sides of Victory Blvd., with low-rise condos across Topanga. There's another commercial center located on Sherman Way, between Shoup Avenue and Topanga.
Neighborhood Property Owners Association
The Westhills Homeowners Association represents all property owners in a specific neighborhood within the neighborhood. Westhills is a small neighborhood that encompasses 175 properties on the western edge of the larger neighborhood of West Hills.
The association has a strictly enforced Conditions, Covenants & Restrictions (CCR) agreement that every new homeowner must sign and abide by. It contains a list of bylaws that were set by the association back in the 1970s. Those bylaws include rules about fencing, landscaping, the allowable height of trees, and where trash receptacles must be placed. The remainder of West Hills, outside of this one smaller neighborhood, is not bound by any homeowners association.
Things to Do in West Hills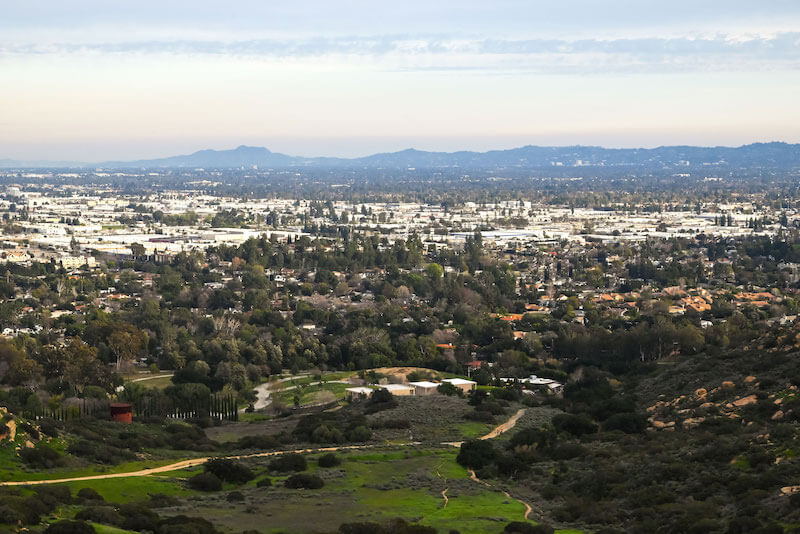 West Hills may be less densely populated than other neighborhoods in the valley, but it doesn't lack activities in any way. There are many city and neighborhood parks to explore. Hiking trails set out into nearby canyons and hills, with adventures that range from Easy to Moderate for explorers. Those who enjoy dining and nightlife will find many options here, and plenty of nearby attractions and historical sites are worth visiting.
Outdoor Activities
The many great parks in West Hills make it easy to find outdoor adventures! The northern side of the West Hills neighborhood is encompassed by the 1,325 acres of the Chatsworth Nature Preserve. This is the largest remaining natural area in the San Fernando Valley and is home to various birds, amphibians, reptiles, and mammals. The preserve is entirely fenced in and is usually not open to the public. One section can be driven through by following Valley Circle Boulevard to the north. The preserve opens up a section for a short, level hike with exhibits that people can explore yearly on Earth Day.
The Upper Las Virgenes Canyon Open Space Preserve is located on the western edge of West Hills. The parking lot is at the western end of Victory Boulevard, with a $3 parking fee. The canyon has numerous hiking trails of varying difficulties open to the public every day from sunrise to sunset.
Knapp Ranch Park is the largest developed park in the neighborhood. It has an excellent playground, tennis courts, and a baseball diamond. Residents can also explore the history of Orcutt Ranch, one of the most historically relevant sites in Los Angeles.
Restaurants, Breweries, and Bars
Malibu Wines is almost hidden behind a large willow tree on Sherman Way in West Hills. Located in a beautiful historical Spanish building, the winery and beer garden is the perfect place to sample various red and white wines on an afternoon. The Olive & Fig Jazz Bar is great for Mediterranean cuisine and live music.
Other locally owned dining options in West Hills serve delicious food to suit any appetite. Some local favorites include:
Alta California!
Sabor Latino (Roscoe Blvd.)
Cebuchon Sa Barrio (Roscoe Blvd.)
Nearby Attractions
The Chumash Indian Museum is about a 25-minute drive to the west of West Hills in the town of Thousand Oaks. This living history site is open Saturdays from 10 a.m. to 4 p.m. and Sundays from 12 to 4 p.m. It charges a small admission fee. A gallery museum has many artifacts from the Chumash people, and the museum hosts nature hikes through the grounds.
The Gardens of the World is a large botanical garden in Thousand Oaks. It has multiple smaller international gardens that make for a beautiful afternoon walk. There's a French garden with a waterfall, a Japanese garden with a koi pond, an English rose garden, and more to see.
For those who want to enjoy a day at the beach, don't forget that the Pacific Ocean is just a 35-minute drive south of West Hills. Just follow Topanga Canyon Boulevard south, and it eventually comes out of the hills at Topanga Beach and several other public beaches right on the ocean.
Schools Near West Hills
The Los Angeles Unified School District (LAUSD) administers public schools in West Hills. The elementary schools in West Hills are:
Capistrano Avenue Elementary
Enadia Way Elementary
Hamlin Street Elementary
Haynes Elementary
Justice Street Elementary
Nevada Avenue Elementary
Pomelo Drive Elementary
Welby Way Elementary
Public middle schools and high schools are located in adjacent neighborhoods such as Woodland Hills and Canoga Park. The closest adjacent schools that serve middle and high school students from West Hills include:
Hale Middle School
Christopher Columbus Middle School
Canoga Park Senior High School
Chatsworth Senior High School
El Camino Real Senior High School
The easiest way to determine public schools serving a specific residence in West Hills is to use the LAUSD Resident School Finder.
There are many secular and religious private schools in the neighborhood, as well as charter schools overseen by the LAUSD. The nearest college campus to West Hill is Los Angeles Pierce College.
Enjoy Life in West Hills, Los Angeles
West Hills really does feel less crowded than most other areas in the San Fernando Valley. The neighborhood is bordered by some of the area's largest and most beautiful remaining natural spaces, so there's always somewhere to enjoy a short getaway. Proximity to the ocean, plentiful nearby options for shopping and dining, and good schools make West Hills an alluring choice for prospective homebuyers.