5 Reasons Valley Glen Is a Great Place to Live: Laid-Back Lifestyle Near Top Amenities
Posted by Courtney Korb on Wednesday, November 23, 2022 at 11:49:22 AM
By Courtney Korb / November 23, 2022
Comment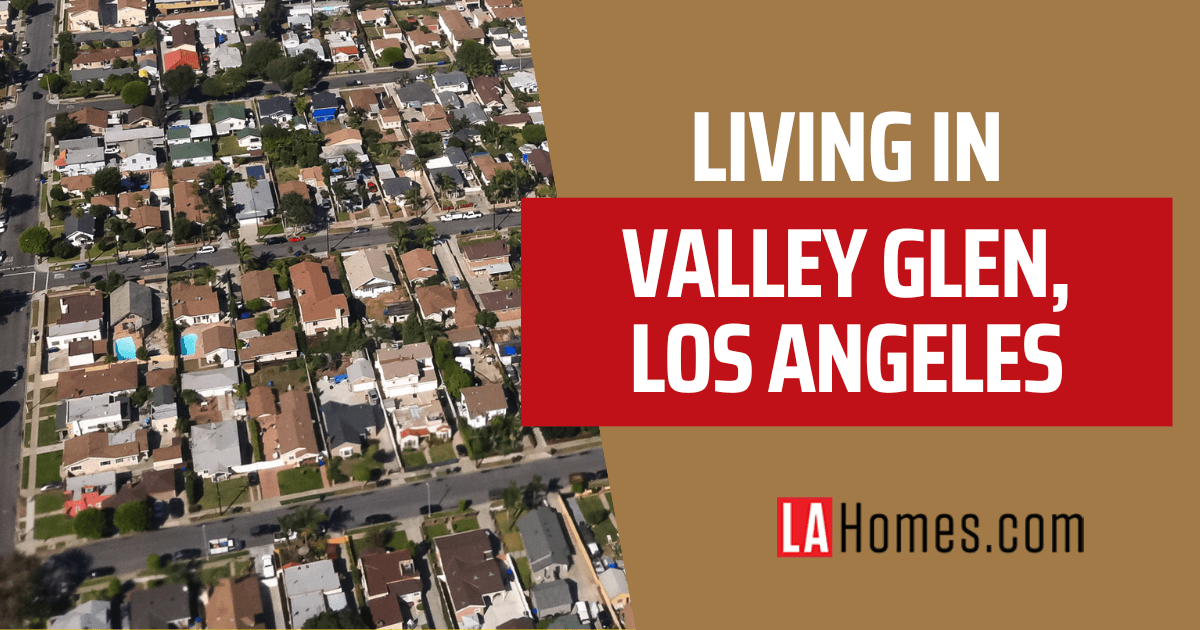 The Greater Los Angeles neighborhood of Valley Glen is located in the southeastern part of the San Fernando Valley, an urbanized valley in Los Angeles County. This neighborhood is home to over 62,000 residents and is noted for its blend of an urban and suburban feel, with several parks, shopping, and dining options.
The Valley Glen neighborhood was once part of Van Nuys, but today, the vibrant standalone community is a desirable place to live with much to offer and one that anyone moving to Los Angeles should check out.
The Valley Glen Lifestyle
Valley Glen locals enjoy an area that has both urban and suburban characteristics, as the neighborhood sits directly between North Hollywood and the condos for sale in Van Nuys, approximately 15 miles northwest of Downtown Los Angeles.
There are over 3,000 homes located in this 4.81-square mile area, which Sherman Way bounds to the north, Hollywood Freeway to the east, Hazeltine Avenue to the west, and Burbank Boulevard to the south. Valley Glen has a population density of over 12,000 people per square mile, which is on par with much of the Greater Los Angeles area. Single-family homes for sale in Valley Glen list from the $700s.
Long before the area was a part of Van Nuys and North Hollywood, it was one large farm of wheat fields owned by the Lankershim family. In the early 1900s, the region became a draw for major Hollywood film studios such as Walt Disney Pictures and Universal Studios. The growth of the film industry drew locals from all parts of the world.
In the same timeframe, the expansion of the aerospace industry in the nearby city of Burbank also increased demand for homes in the area. Subsequently, Valley Glen's population grew significantly during and after World War II. Los Angeles Valley College was opened in 1949 to accommodate the ever-growing higher education needs in the area.
Employers Near Valley Glen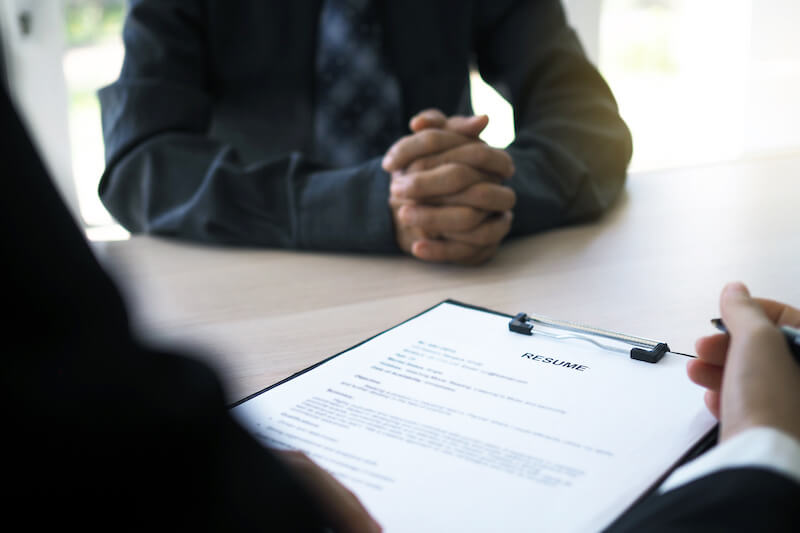 As part of the Greater Los Angeles area, there are several large employers near Valley Glen. Two of the largest are Los Angeles Valley College and the County of Los Angeles. Locals are close to major aerospace, banking, education, entertainment, government, and healthcare companies.
Los Angeles Valley College
Los Angeles Valley College is one of nine Los Angeles Community College District schools. Known as "Valley College" or simply "Valley," the current campus is less than one mile from the center of Valley Glen. The school sits on a 105-acre urban campus that serves over 18,000 students. LAVC employs various personnel, including both faculty and staff.
County of Los Angeles
The County of Los Angeles is the single largest employer in the Greater Los Angeles area, which may come as no surprise as Los Angeles County is the most populous county in the nation. Over 106,000 people work for the county, which oversees several departments, including public health, social services, law enforcement, tax collection, public works, and more. Many departments have offices in Downtown Los Angeles, approximately 15 miles from Valley Glen. Some individual departments are closer, such as the Department of Public Social Services, which is around six miles northwest. When driving in Los Angeles, a shorter distance is always better.
Valley Glen Amenities
When thinking about a place to call home, it's essential to know the types of amenities available within a specific community. Characteristics such as access to parks, playgrounds, dining and entertainment options, libraries, and walkability are just some of the amenities that contribute to the overall quality of life. Beyond available residential properties, which include both condos and new construction homes, the urban-suburban quality of Valley Glen gives locals the sense of being close to business centers as well as parks and open outdoor recreational areas.
Neighborhood Services
Within the 4.8 square miles that make up Valley Glen, the following local services are available:
Public Transportation: The Los Angeles Department of Transportation (LADoT) and the Los Angeles County Metropolitan Transit Authority (LACMTA) both operate buses in Valley Glen. The area has 27 LADOT and 72 LACMTA bus stops that are part of the public transportation system in Los Angeles.
Healthcare: The Valley Community Healthcare clinic is located northeast of Valley Glen. Hospitals and other clinics are located nearby in Van Nuys, North Hollywood, and Sherman Oaks.
Government: The Greater Valley Glen Neighborhood Council plans and executes local projects, liaising between residents, stakeholders, and elected officials.
Neighborhood Shopping
Valley Glen residents can get their retail therapy fix at several convenient locations in the community.
Westfield Fashion Square: About 3.5 miles southwest of Valley Glen lies Westfield Fashion Square. It is anchored by Bloomingdale's and Macy's and includes dozens of stores that sell apparel, food, and home goods, among others.
The Shops at Sportsmen's Lodge: A short 3-mile drive down Coldwater Canyon Avenue takes you to this shopping center in Studio City. Locals can enjoy many options for shopping, dining, entertainment, and even wellness therapy here.
Canyon Plaza Shopping Center: This shopping center is located 4 miles northeast of Valley Glen. The Sun Valley retail center is anchored by Chuck E. Cheese, CVS Pharmacy, Kohl's, and Ralphs, and it has a handful of other, smaller stores.
Neighborhood Property Owners Association
The Valley Glen Neighborhood is a nonprofit organization formed from a neighborhood watch group in 1996. Its purpose was to help create and cultivate a sense of community and facilitate communication among residents. The association sponsors local events, including town hall meetings and community cleanups. It also publishes a quarterly local newsletter, the Valley Glen Voice, that provides info on upcoming events.
Things To Do in Valley Glen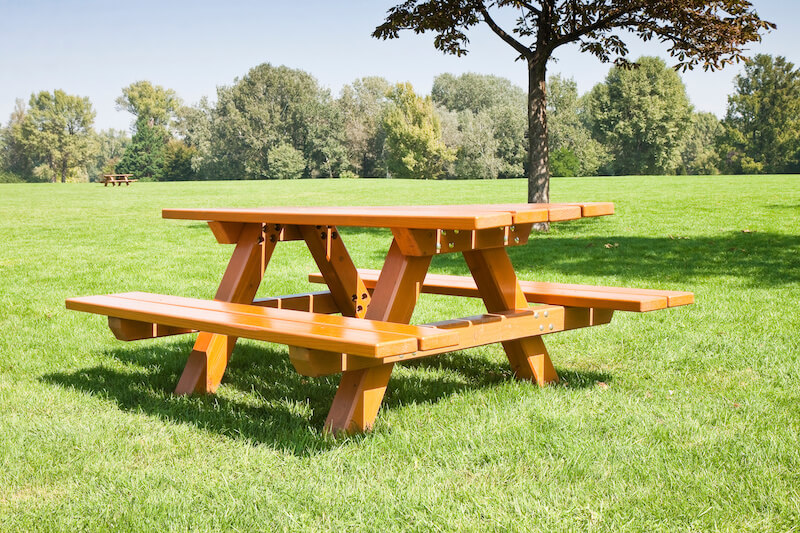 This neighborhood is more than just a place to live: there are a ton of fun things to do in Valley Glen. One of the most important attractions is the Great Wall of Los Angeles, a 13-foot by 2,754-foot concrete mural. It was conceived and designed by local artist Judy Bach and executed with the assistance of over 400 community youth and local artists. Located along Coldwater Canyon Avenue, the mural documents the history of California and is designated as a National Historic Site. It is also one of the longest murals in the world.
Outdoor Activities
The Tujunga Wash Greenway and Bike Path project is both a stormwater management and beautification project intended to attract wildlife, pedestrians, and bicyclists. The 0.5-mile bike path is made of asphalt, concrete, and gravel and runs along the Great Wall of Los Angeles. The southern end of the bike path intersects with the Orange Line Bike Path, a nearly 18-mile trail that spans the San Fernando Valley.
Valley Glen Community Park is located at the southeast corner of Atoll Avenue and Erwin Street, and it is open daily from dawn to dusk. It has a baseball diamond, picnic tables, and walking paths.
Restaurants, Breweries, and Bars
The Drunken Crab North Hollywood: Located at 13350 Sherman Way, this restaurant is an excellent spot for seafood lovers. The Drunken Crab offers a year-round menu of boiled shellfish, including lobster, shrimp, crab, and crawfish, among other options. Additional offerings include raw oysters, fried seafood, chicken wings, and a comprehensive drink menu that includes beer, wine, and cocktails.
Lusy's Mediterranean Cafe and Grill: Locals can enjoy classic Mediterranean fare at this restaurant located at the intersection of Victory Boulevard and Woodman Avenue in Van Nuys.
Ireland's 32: Enjoy brews and traditional pub eats at this Irish bar in Valley Glen, which also offers live Irish music several times each month and a long daily happy hour.
Nearby Attractions
Besides the Great Wall of Los Angeles, locals can enjoy unique local fun at several places in Valley Glen.
Break Room Los Angeles: Two miles west of Valley Glen, this venue offers locals a way to channel energy into hours of fun. Visitors can book sessions for axe throwing, destroying vehicles, paint splashing, and smashing items in a rage room, all in a safe environment. Admission starts at $25.
LA AX: Billed as Los Angeles' premier indoor-outdoor axe-throwing social club, this venue offers unique options for date night, group team building, or an outing for individuals and friends. LA AX, located in North Hollywood, has both physical and virtual axe throwing.
Schools Near Valley Glen
Valley Glen residents are served by schools within the Los Angeles Unified School District:
Coldwater Canyon Elementary: Located at 6850 Coldwater Canyon Avenue, this school serves Grades K–5 and offers dual language programs in English and Spanish.
Erwin Elementary: Located at 13400 Erwin Street, this school serves Grades K–5.
John B Monlux Elementary: Located at 6051 Bellaire Avenue, this school serves Grades K–5 and offers a magnet program in science, tech, and math.
Kittridge Street Elementary: Located at 13619 Kittridge Street, this school serves Grades K–5 and offers dual language programs in Armenian and Spanish.
James Madison Middle: Located at 13000 Hart Street, this school serves Grades 6–8 and offers magnet programs in computer science, engineering, medicine, math, and science.
Jack London Continuation High: Located at 12924 Oxnard Street, this high school serves Grades 9–12.
Ulysses S. Grant High: Located at 13000 Oxnard Sreet, this school serves Grades 9–12 and offers programs in college prep, digital arts, and interdisciplinary studies.
Valley Glen private schools include the following:
Laurence School: Grades K–6
Montessori House of Children: Grades Pre-K & K
St. Jane Frances de Chantal School: Grades Pre-K–8
Summit View School: Grades 2–12
Besides Los Angeles Valley College, other local higher education options include West Coast University, a private, for-profit university, and Concorde Career College, a vocational school.
Welcome to Valley Glen
Valley Glen is a vibrant community that has a ton to offer residents. You're not far from the downtown core of the second-largest metropolitan area in the country, but you're also close to numerous parks and open, natural areas. The blend of urban and suburban in Valley Glen means the best of both worlds. You feel like you're in the middle of everything while also enjoying some distance from the big city's hustle and bustle.
As a Valley Glen local, you have proximity to the countless jobs in Los Angeles, including careers in government, education, healthcare, aerospace, and entertainment. When you're not at home or work, you can get some fresh air at nearby parks and the Great Wall of Los Angeles. Local dining, shopping, and entertainment within the neighborhood and near homes for sale in North Hollywood are other options for fun and recreation. There's truly something for everyone in Valley Glen.