Living in Tujunga: 9 Highlights of Moving to the Sunland-Tujunga Area
Posted by Courtney Korb on Tuesday, May 30, 2023 at 9:45 AM
By Courtney Korb / May 30, 2023
Comment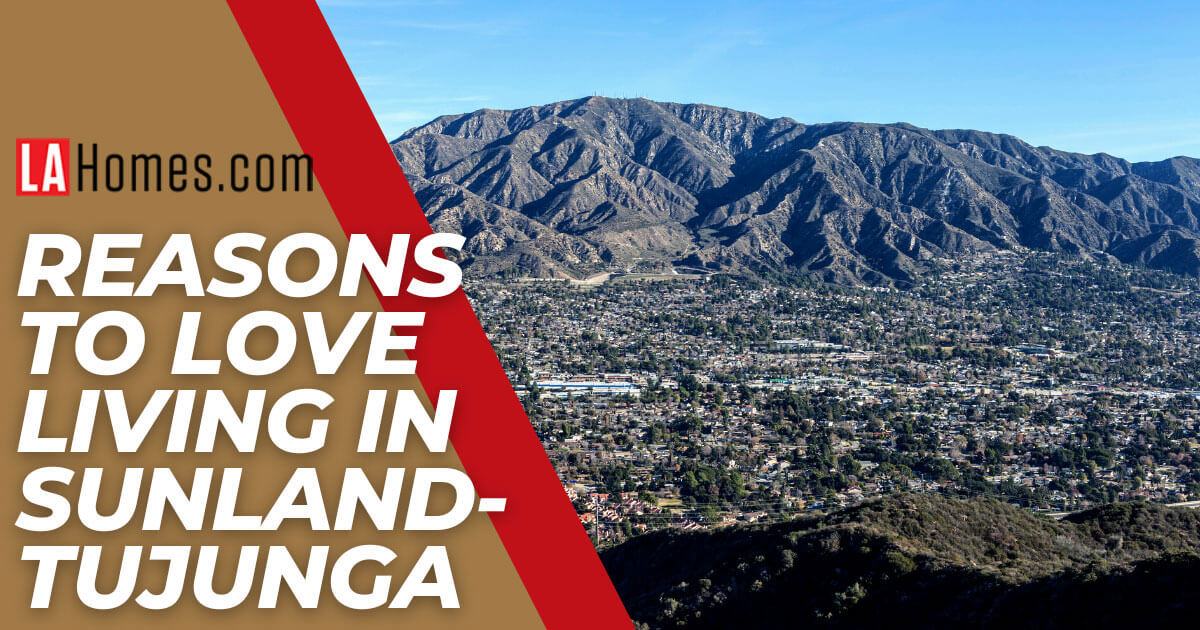 On the northern side of the city of Los Angeles sits the unique, desirable Tujunga neighborhood, also sometimes known as Sunland-Tujunga. Wedged between the Verdugo and San Gabriel Mountains, this historic community along the Foothill Freeway has been a popular choice for homebuyers for decades. Still, many know relatively little about it before they begin their search. So what should would-be residents expect from their potential new Tujunga real estate? Here's a closer look at what living in Tujunga is like.
The Tujunga Lifestyle
Tujunga's unique lifestyle and vibe can trace its roots back to the neighborhood's somewhat off-beat origins. The area was a quiet agricultural community for generations until the "Little Landers" movement arrived in the 1920s, attempting to create a cooperative, utopian farming community. The plan ultimately didn't succeed but helped set the stage for a major post-World War II building boom that brought significant residential construction to the area. This accelerated the opening of the Foothill Freeway in the 1970s, allowing commuters to reach points throughout the LA region far more easily.
Today, Sunland-Tujunga is a popular choice for all Los Angeles homebuyers, including those with a love of nature or who want to be a bit more removed from the hustle and bustle of the city. Tujunga's natural environment, tight-knit community, beautiful homes, and thriving economy have all worked together to make it one of LA's most underrated areas.
Employers Near Tujunga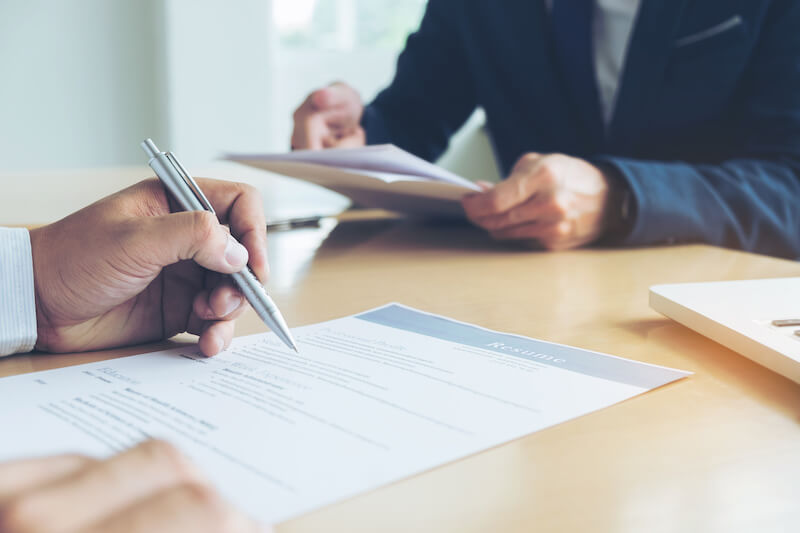 Despite its relatively small size, Tujunga is home to or close to many employers in several fields. Tujunga's local businesses operate in countless areas, from advertising and air conditioning repair to website design and youth services. Foothill Boulevard contains most of the city's retail opportunities, numerous mechanics, auto sales, and other car-related employers.
Sales and healthcare also make up a significant portion of jobs in the immediate Tujunga area. Additionally, the neighborhood's handful of public and private schools and other educational centers employ many area residents.
The Foothill Freeway allows Tujunga residents easy access to the many employers of nearby areas like the city of Pasadena and the city of Burbank, putting the robust job market of the entire Los Angeles metro area at residents' fingertips!
Commuting to Pasadena From Sunland-Tujunga
Pasadena is just a 20- to 30-minute commute from the southeast of Sunland-Tujunga, with the I-210 freeway being the fastest route. The Sunland-Tujunga area's proximity to Pasadena means residents have access to one of the major economic engines in Southern California. Pasadena's diversified economy mainly centers on high-technology jobs and the education and health sectors. Pasadena also has many manufacturing jobs, primarily in precision instruments for electronics and aircraft components.
The economy in Pasadena is anchored mainly by the California Institute of Technology (Caltech), which employs around 4,000 faculty, researchers, and staff members. The Jet Propulsion Laboratory, which works with NASA, is also a part of Caltech and employs another 6,000 people. Pasadena City College and the Pasadena Unified School District have around 2,500 employees each.
Pasadena also has two major hospitals, Kaiser Permanente and Huntington Memorial Hospital. Each of the hospitals employs more than 3,000 people.
Tujunga Amenities
Tujunga may seem small, but the delightful neighborhood has a lot going on. Like many LA communities, it has much of what residents need right within its borders but also takes advantage of the convenience of nearby areas. Here are the services, shopping, and community leadership that make Sunland-Tujunga unique.
Tujunga Services
Tujunga shares many vital public services with nearby areas like the Sunland community. While the Los Angeles Police Department protects the neighborhood from a station a few miles to the west in the Pacoima neighborhood, the Los Angeles Fire Department operates a station within Tujunga.
The USC Verdugo Hills Hospital is the closest medical center, though several urgent care clinics are within Tujunga and nearby areas. Residents can also take advantage of the offerings of the Los Angeles Public Library, which operates a Sunland-Tujunga branch.
There are several places to enjoy recreational activities near some of Los Angeles' new construction homes and condos. The Sunland Recreation Center offers day-use passes and memberships that allow residents access to various amenities and sports and fitness programs. There are several camps, cooking programs, and an auditorium for plays and dance shows. Some of their most popular options include:
Flag Football
Gymnastics
Martial Arts
Volleyball
Basketball
Tennis
Baseball
Skating
Soccer
Cheer & Dance
Fitness Exercise
Parks are also an essential neighborhood feature for Tujunga homeowners, including Haines Canyon Park on the southern edge. The best parks in Sunland-Tujunga keep residents busy, and when they want to go for a dip, the Verdugo Hills Pool is a premier aquatics center in the neighborhood; it has year-round pools indoors and summer pools outdoors. There a programs for those wanting to learn to swim, and they offer junior lifeguard training and lifesaving recertification. Admission fees range from $1 to $4, with passes available for those who want to buy in bulk.
McGroarty Arts Center
People who enjoy the arts and want to continue honing their artistic skills well into adulthood will enjoy having easy access to the McGroarty Arts Center. John Steven McGroarty was an important figure in the Southern California art scene in the early 20th century. He wrote for the Los Angeles Times for several decades, wrote multiple poems and plays, and served as California's Poet Laureate from 1933 until his death in 1944. He also served two terms in Congress during his free time. In 1970, the McGroarty house was declared a historical-cultural monument by the City of Los Angeles.
Today, the home is an arts center where youths and adults can take a variety of different classes in the arts. Classes at the McGroarty Arts Center include ceramics, acrylics, watercolor, piano, yoga, and more.
The McGroarty Arts Center hosts a regular schedule of art exhibitions and performances as well. Residents can experience everything from square dancing to live music from international orchestras and performing groups. Art exhibits include paintings and sculptures by contemporary artists and juried art competitions. Residents can also purchase memberships at the Arts Center for discounts on all classes and extra studio time.
Shopping in Tujunga
Tujunga residents have access to extensive shopping nearby for everyday items like groceries and other more specialized retail. Several grocery stores and supermarkets are in the community and surrounding area, primarily near Foothill Boulevard, ranging from major chains like Von's and Albertsons to smaller neighborhood stores.
Residents can find just about any store they need in the community or surrounding areas. For specialized shopping or larger purchases, the sprawling Burbank Empire Center is just a short drive away on the other side of the Verdugo Mountains. This massive complex includes big box stores, restaurants, and retail of all kinds.
Sunland-Tujunga Neighborhood Council
Neighborhood councils may not be familiar to some new city residents, but they've been a regular feature of Los Angeles communities for over two decades. These councils connect community stakeholders, from residents and business owners to schools, religious institutions, and other local organizations.
Tujunga and adjacent Sunland share a neighborhood council containing 21 elected members from the community, which holds monthly meetings open to the public to discuss neighborhood business and field community input. Topics include traffic and transit, quality of life issues, citywide or statewide programs impacting the Tujunga area, and local events.
Things to Do in Tujunga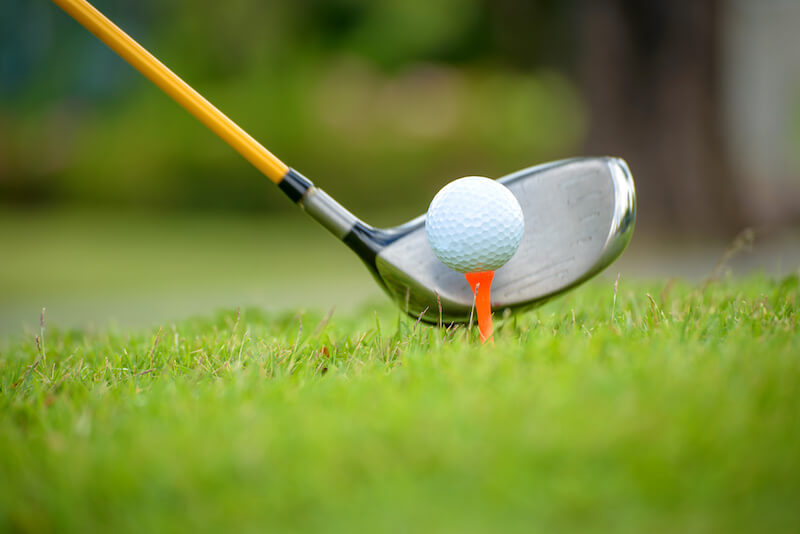 There's so much to do in and around the Tujunga area. Whether residents enjoy exercising, going out for a great meal, or exploring nearby attractions, here are some of the best things to do in Tujunga and the surrounding communities.
Outdoor Activities
Set between two mountain ranges at the northern edge of the Los Angeles area, Tujunga is one of the best communities in the region for getting outdoors. The neighborhood is home to the highest point in LA, Mount Lukens, at 5,075 feet, which can be reached by a challenging 10-mile roundtrip hike starting near Tujunga.
Another distinctive feature is the Haines Canyon Debris Basin, which protects the neighborhood from flooding and offers an excellent hiking and mountain biking space.
The Sunland-Tujunga area is situated along the border of the Angeles National Forest, with the northern portion nestled by the San Gabriel range. The Angeles National Forest area encompasses about 650,000 acres of glorious scenic wilderness and is the playground for many locals and visitors alike. Hiking trails between "easy" and "very challenging" await within this sizeable outdoor space. An Adventure Pass is needed to enter the national forest grounds, but it is affordable, and parking is generally free at all trailheads.
Over 36,000 acres of forest are noted as the San Gabriel Wilderness Area, which preserves wildlife, flora, and fauna. The San Gabriel mountain range has several peaks with elevations up to 10,064 feet.
Much of the forest is covered with chaparral that changes to pine, oak, cedar, and fir tree-covered slopes as you reach higher elevations. The mountains also have streams, small lakes, and reservoirs for fishing. There are waterfalls, old mines, and narrow gorges along many hiking trails up to the peak.
Golfing
Several exceptional courses are near the neighborhood, making golf course homes popular with enthusiasts of the sport. The Angeles National Golf Club is a par 72 championship course that has 18 holes with a desert-style layout with Bentgrass greens and Tifway Bermuda fairways. Designed by the Nicklaus Design Group, the course has four tee sets per hole and is great for players of all skill levels. Players will encounter four bunkers, a creek, and two lakes. There is also a full-service restaurant and bar on-site, and it's a popular place for weddings and group gatherings.
Hansen Dam Golf Course is a lovely gem on the Hansen Dam. Located on the other side of the Shadow Hills neighborhood from Sunland-Tujunga, this course is split between two separate 9-hole sections due to severe elevation changes and a surplus of trees on the back nine. The greens and fairways are meticulously maintained, and there is a driving range for practicing teeing off. Rated at par 72, the course offers 6,801 years of play and has been declared one of the "Best Places to Play" by Golf Digest.
El Cariso Golf Course offers terrific views and challenging holes for golfers of all skill levels. The 18-hole course plays to a par of 71, and the skilled staff keeps it well-maintained. Located outside in the Sylmar community, this is a great place to play, take lessons or hone your skills in the practice area.
Oakmont Country Club is surrounded by some of Glendale's luxury homes and is a private, members-only course. Playing from the tips—the furthest tees—means covering over 7000 yards, but closer tee boxes provide options for all skill levels. Members and guests can enjoy many social experiences, including dining and tournaments. There are several levels for memberships at various price points.
Hiking Trails
The top hiking trails in Sunland-Tujunga provide great opportunities for hikers, joggers, and bikers to get out and explore.
Driving northeast from the Sunland neighborhood on Big Tujunga Road is a great way to find trails leading into Angeles National Forest. Sometimes there is only a small trailhead sign and a few parking spots to mark the beginning of a backcountry adventure. Multiple canyons and hills have trails leading into them for an out-and-back adventure. These include Trail Canyon, Gold Canyon, Stone Canyon, and Condor Peak.
To the southeast of Sunland-Tujunga, hikers can find a challenging route to the top of Mt. Lukens. The trailhead is in Deukmejian Wilderness Park in the La Crescenta area. Hikers who make the 5-mile trek to the top are treated to some of the most fantastic views in the area. Once at the top, you can see glimpses into the San Gabriel Mountains' front range, the Los Angeles National Forest, the Verdugo Mountains, and much of L.A. On clear days, visitors can see all the way to San Gorgonio and Catalina.
Restaurants, Breweries & Bars
Tujunga has many dining and nightlife options, and nearby neighborhoods offer even more. Some popular places to grab a bite are Joselito's for Mexican, The Back Door Bakery, and down-home favorites at the Corner Grill. As with most LA communities, residents also have access to various fast food and casual chain options. They can also relax with a drink at spots like The Crow's Nest or The Rattler.
Nearby Attractions
There are plenty of unique things to see and do around Tujunga that draw on the area's fascinating history and culture. Residents can look back to the earliest days of Tujunga at Bolton Hall, home to the Little Landers Historical Society. The "Little Landers" constructed the building from local rock in 1913 as they sought to establish their agricultural commune in the area. Today, visitors can check out exhibits on this period of Tujunga history, along with Native American and modern Tujunga history.
The Aurora Banquet Hall, one of the LA area's best-known event venues, is also in Tujunga. With incredible food, extensive production systems (including laser light shows and a fog machine), and gorgeous interior decoration, it's easy to see why it's so popular. Finally, creative Tujunga residents can take advantage of art classes and exhibits at the McGroaty Arts Center, set alongside the green space of McGroaty Park.
Those who fell in love with E.T. won't want to miss seeing the home where this visitor from outer space stayed during his time on Earth. Located at 7121 Lonzo Street, E.T. found safety and support from young Elliot and his friends. Filmed in 1981, the home's construction was completed the prior year and is still used as a residence. However, the first tenants of the property were the cast and crew of the film, which certainly brought a lot of excitement to the community. Much of the movie was filmed inside the home where Elliot hides E.T. from being discovered.
Weekend Road Trips
Access to the I-210 freeway from Sunland-Tujunga means a weekend road trip is always possible. Whether someone wants to hit the beach along the Pacific Ocean, play some golf in Palm Springs, or go camping in a national forest, all these and much more are available within a few hours' drive. Given the difficulty of driving in Los Angeles, however, the success of those weekend trips may hinge on the time of day chosen for travel.
Many public beaches on the Pacific Ocean are two hours or less from Sunland-Tujunga. From the eponymous beach in the city of Ventura up to Santa Barbara and the Naples neighborhood, there are plenty of places to enjoy the sun, sand, and surf during the summer months.
For a more laid-back experience, the city of Big Bear and Big Bear Lake are a couple of hours to the east. The lake is an excellent place for boating or water skiing. There are hotels and resorts in Big Bear for those who want to stay for the weekend. Another option is camping in the San Bernardino National Forest, directly south of Big Bear.
The world-famous Palm Springs is a couple of hours southeast of the neighborhood. Its many golf courses and resorts make it an excellent place for anyone who wants to go on a stay-and-play vacation.
Schools Near Tujunga
The Tujunga area has numerous educational opportunities, from public schools to higher education and adult skills training. The community has been part of the Los Angeles Unified School District since 1929. Nineteen public schools specifically serve the Tujunga and Sunland area—eight are elementary schools, three are middle schools, four are high schools, and the remainder is pre-schools and other public education facilities.
A third of the area's schools are magnet schools, focusing on topics like STEM or the arts. A half dozen or more private schools are also available, along with a handful of Montessori schools nearby.
Adults can take advantage of Los Angeles Mission College's Sunland-Tujunga campus, which offers various classes from training to career skills. Of course, the LA area is also home to some of the nation's most well-known colleges and universities like UCLA, USC, CalTech, and more, making incredible educational opportunities available to venture further from Tujunga.
Some of LA's Best Living Awaits in Sunland-Tujunga
Tujunga has so much to offer LA residents. For nearly a century, people have flocked to this beautiful area for its excellent natural scenery and proximity to some of the best areas of Los Angeles. These days, it still offers both of these things, in addition to a thriving economy, lots of great restaurants and bars, and plenty of things for residents and visitors to do. This delightful community is waiting for would-be homebuyers to find the property of their dreams.