North Hills Los Angeles Neighborhood Guide: 8 Things to Know Before Moving to North Hills
Posted by Courtney Korb on Wednesday, January 4, 2023 at 10:29:34 AM
By Courtney Korb / January 4, 2023
Comment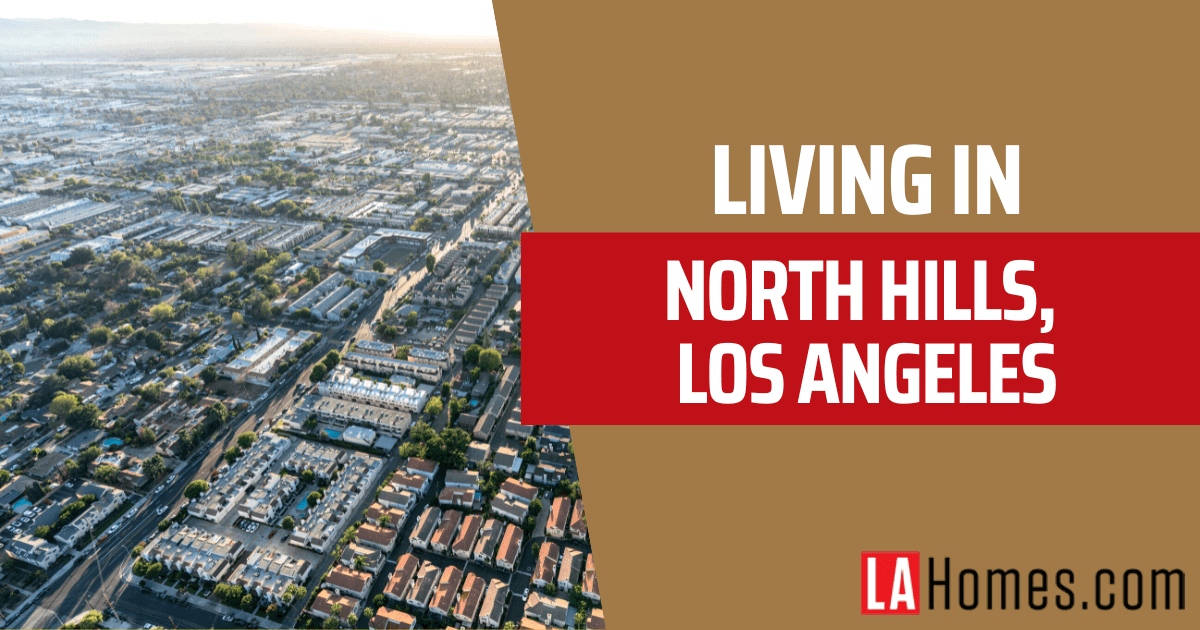 The North Hills neighborhood is one of the oldest communities in the San Fernando Valley. It was initially named Mission Acres and was renamed Sepulveda in the late 1920s. Today it's North Hills. People like living here because the lots tend to be slightly larger than in other suburbs in the Valley, providing more privacy and space to work with. The 405 freeway runs north-south through North Hills, providing easy access for commuters who work in West Los Angeles.
One of the largest Veterans Affairs hospitals in the Valley is located in North Hills. There are also plenty of dining, shopping, and nightlife options available here. For anyone considering moving to the area, here is a short guide to living in North Hills, Los Angeles.
The North Hills Lifestyle
North Hills is actually two communities: North Hills East and North Hills West. In the 1990s, the residents living west of the San Diego 405 freeway voted to "secede." The east and west sides are now governed by two separate councils, both of which are still dedicated to preserving the quality of life here. Homes are mainly one-story, single-family homes with a median price of $800,000. Condos tend to be in low-rise buildings, concentrated near the 405 freeway.
Another reason why people love living in North Hills is the proximity to the Van Nuys Airport. It's one of the main private jet travel hubs in Los Angeles County and provides 45-minute flights to Las Vegas several times per day. It's more of a regional hub airport but sees a lot of travelers landing and taking off daily.
For people who like to work and play in LA, North Hills offers a more laid-back feel to come home to. Speaking of which, everything that Los Angeles County has to offer is less than an hour away from North Hills. Hollywood Boulevard, baseball games at Dodger Stadium, and the Los Angeles Financial District are just a short drive down Highway 101.
Where is North Hills?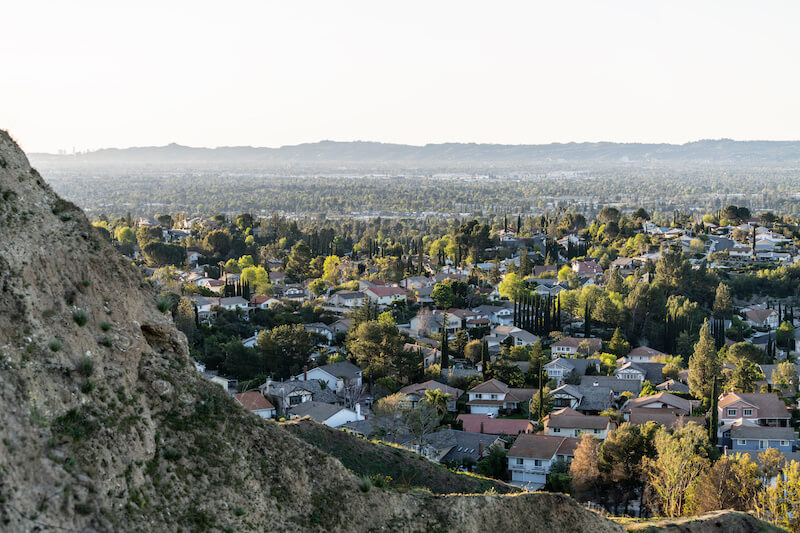 North Hills is in the north-central part of the San Fernando Valley. Its borders in the west are Balboa Boulevard and Bull Creek, and the Pacoima Wash marks the eastern boundary. North and south are Lassen Street and Roscoe Boulevard, respectively. The Lake Balboa and Van Nuys suburbs are south of North Hills. Homes for sale in Panorama City are to the east, and Northridge is to the west. Directly north is the Granada Hills neighborhood.
Here are some commute times to some prominent places in the Valley and south of LA:
Drive times in downtown Los Angeles and its suburbs are notoriously unpredictable, but this is mainly due to the volume of traffic
The 405 is the main north-south road running through North Hills. Sepulveda Boulevard is an older street that runs north-south through the Valley and down to the oceanview homes in Redondo Beach. Parthenia, Nordhoff, Plummer, and Lassen Streets are all major east-west streets running through North Hills.
North Hills Amenities
One of the nice things about living in North Hills is that if there are any needed goods or services that can't be found in the neighborhood, they'll still be very close by. North Hills has plenty of options for shopping, health care, and other needs. If there is anything that feels like it is "missing," it's probably as close as Northridge or Lake Balboa, both about five minutes away. Here are some of the amenities that can be found in North Hills.
Neighborhood Services
The Sepulveda VA Medical Center is the only VA hospital in the San Fernando Valley. It offers primary care services for veterans and specialty care such as dentistry and mental health services. For those who don't qualify for VA services, there's a nearby hospital in Northridge and another one in Panorama City, both of which are very close to North Hills.
For public transportation, the Metrolink train/subway is an extremely fast and efficient way to get from North Hills to Union Station in Los Angeles. North Hills residents can follow Parthenia Street to the Northridge station and catch the Metrolink Ventura County Line. Bus Routes 152, 353, and 234 also offer services close to North Hills.
The Sepulveda Recreation Center is right on the city boundary between North Hills and Panorama City. It offers a variety of sports programs, summer camps, and other indoor and outdoor activities for locals.
Neighborhood Shopping
Most of the shopping in North Hills is concentrated along Sepulveda Boulevard, especially south of Tupper Street. Most of this section of North Hills is zoned commercial, and shoppers can find everything from clothing to chiropractors in this part of town. The Paseo Sepulveda Shopping Center on the corner of Sepulveda and Nordhoff Street has many shops and restaurants available. The North Hills Shopping Center is in the far northwest of town, on the corner of Balboa Boulevard and Devonshire Street. It has groceries, a movie theater, restaurants, a pharmacy, a pet store, and more.
Things to Do in North Hills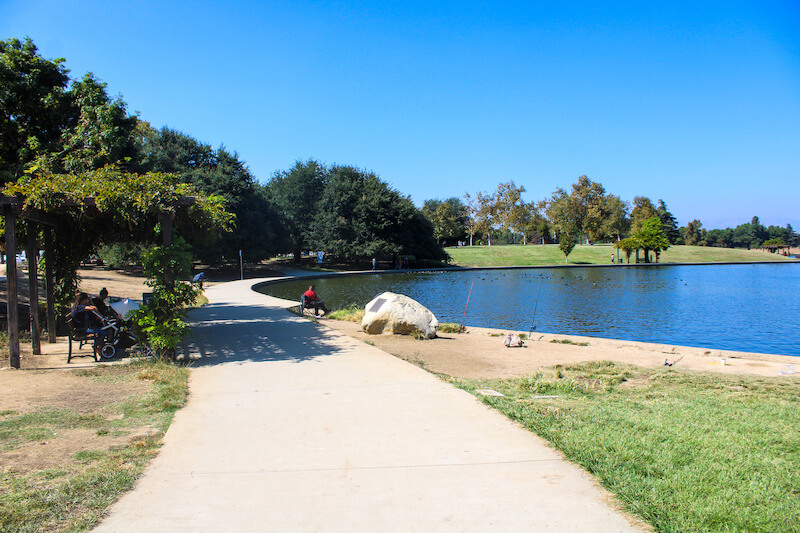 When moving to a new city, shopping and services are only one part of the equation. Having plenty of activities can also give a significant boost to residents' quality of life. Despite being an urban area, the neighborhood has plenty of outdoor activities, dining, nightlife, and nearby attractions; the best parks in North Hills will keep you busy on their own! Here's a closer look at some of the things to do in North Hills.
Outdoor Activities
The North Hills Community Park has youth sports programs, outdoor fields, and playground equipment for kids. Residents can drive south of the Van Nuys airport to reach many outdoor activities at the Sepulveda Basin Recreation Area. The Balboa Golf Course, Woodley Lakes Golf Course, and Van Nuys Golf Course are all public courses in this area. Balboa Lake Park, also in the Basin, has many waterfowl in a lake surrounded by wooded areas and grassy fields. Visitors can hike the trails in the Basin, rent a pedal boat and head out on the lake, fly a kite, or play on a large outdoor playground.
Restaurants, Breweries, and Bars
Regarding restaurants, the Stinkin' Crawfish in North Hills is a neighborhood favorite for Cajun seafood. Angry Chikz is a great lunch spot for authentic Nashville hot chicken. SushiRaw at the North Hills Shopping Center is considered the best sushi bar and Japanese restaurant in the city.
The Blue Palms Brewhouse—neighbor to some of the luxury homes for sale in Northridge—brews its own ales and serves interesting craft beers from around the world. Cellador Ales is another brewery nearby, which refills growlers and has a monthly brew membership club.
The Norwood Bar & Lounge on the corner of Nordhoff and Woodley offers burgers, beers, and giant specialty cocktails. La Jungla Nightclub on Sepulveda Boulevard serves cocktails and has a dance floor and a DJ most nights.
Nearby Attractions
It's tough to live in LA County and not be drawn to Hollywood Boulevard. Just that street alone has tons of attractions to check out, from the Walk of Fame to the TCL Chinese Theater. An excellent way to take in the sights is by jumping on a StarLine tour bus.
The LA Kings Valley Ice Center is next to North Hills in Panorama City. It has activities for all ages, from skating lessons to stick time for budding hockey players and figure skating.
The world-famous Venice Beach is just a 35-minute drive south of North Hills. Many landmarks there, including the Muscle Beach Gym and the pier, have been appearing in movies for decades. It's a fun place to take a walking tour, marvel at some of Venice Beach's oceanview homes, enjoy some of the cuisines, and take a few selfies.
North Hills Schools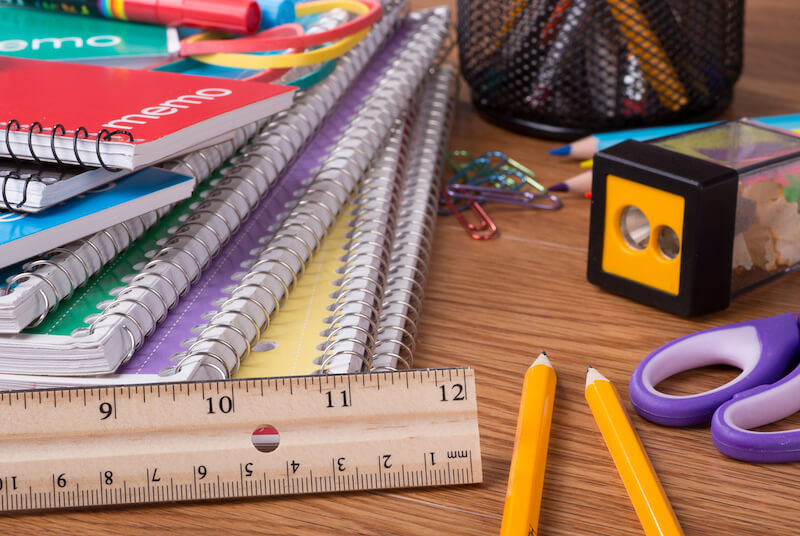 The public schools in North Hills are part of the Los Angeles Unified School District (LAUSD). In the district, North Hills has five public elementary schools and two middle schools. The two public high schools are James Monroe High and Albert Einstein Continuation.
Some of the more prominent private schools in the area include Notre Dame High School (9–12) in Sherman Oaks and Village Christian School (K–12) in Sun Valley.
Cal State University - Northridge has a large campus just minutes from North Hills. It's a public university with a student body of more than 38,000 undergrad and graduate students. The Granada Hills School of Nursing is northwest of Northridge and focuses primarily on educating people to become Certified Nursing Assistants (CNAs). Pierce College is a community college in Woodland Hills, about 20 minutes southwest of North Hills. Los Angeles Valley College is a community college in Valley Glen, about 20 minutes southeast of North Hills.
Experience Life in North Hills, Los Angeles
North Hills is a great place to live because it has convenient access to everything a person could need. While the neighborhood is comprised primarily of single-family homes and condos, historic luxury homes occasionally come on the market. North Hills offers the quiet of a suburban town right next to the San Diego Freeway, which leads to one of the largest and busiest cities in America. Everything that Los Angeles' best neighborhoods have to offer is just a short drive away. It's also worth mentioning that the weather here in North Hills and the rest of the San Fernando Valley is some of the best in the United States!