Lake Balboa Neighborhood Guide: Find Serene Living in Los Angeles
Posted by Courtney Korb on Wednesday, July 19, 2023 at 9:28:12 AM
By Courtney Korb / July 19, 2023
Comment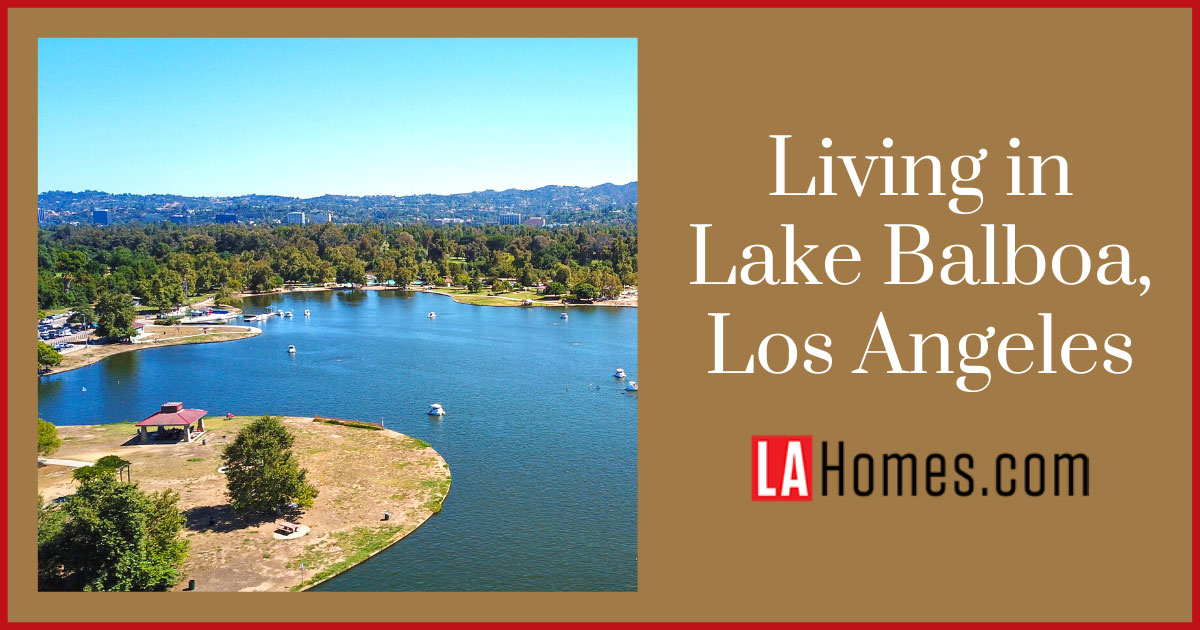 Nestled in the vibrant heart of the San Fernando Valley, Lake Balboa is a residential haven that strikes the perfect balance between the bustling life in the city of Los Angeles and the serene tranquility of suburban living. Known for its eponymous lake, lush parks, and wide array of homes, Lake Balboa offers a captivating blend of natural beauty and urban convenience that attracts many residents. Here's what makes Lake Balboa an exceptional place to buy property and a truly wonderful place to call home.
6 Reasons to Love Living in Lake Balboa
Sepulveda Basin Recreation Area
Close to Ventura Freeway & the 405
Three golf courses
Close to Van Nuys Airport
Plentiful outdoor activities
Accessible neighborhood schools
The Lake Balboa Lifestyle
Centrally located in the San Fernando Valley, Lake Balboa is close to two major freeways, making it accessible to many of the largest employers in the area. One of the first things people notice about the neighborhood is the many murals painted by local artists, especially near the 405 freeway.
Those looking for a nice balance between work and recreation will find Lake Balboa a great place to live. Whether hiking in the nearby hills and canyons, driving to one of the nearby world-famous beaches, or visiting some of the most iconic Hollywood locations in film and television, Lake Balboa is just a short drive away from all these activities. Outdoor parks and green spaces are surprisingly plentiful in Lake Balboa.
There are dozens of eateries and restaurants in Lake Balboa. Shopping for groceries and other necessities without leaving the neighborhood is relatively easy. Services like public transportation, hospitals, fitness centers, and veterinary clinics are all accessible here as well.
Types of Homes in Lake Balboa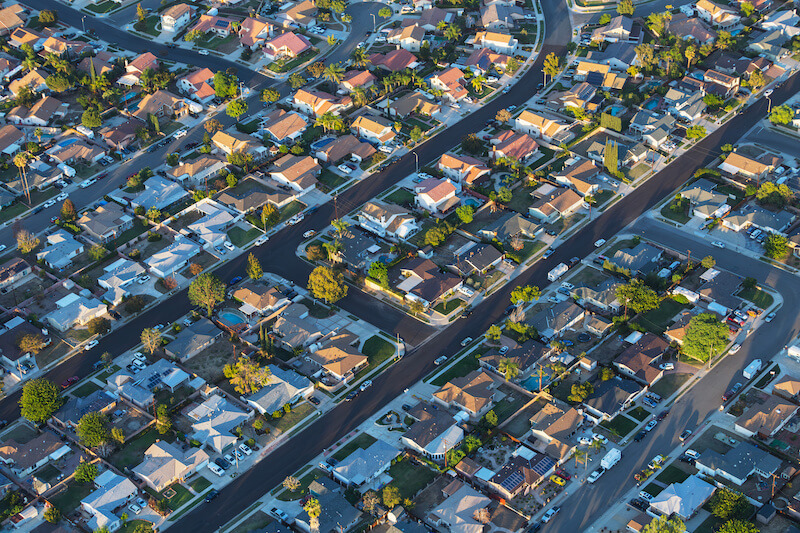 Lake Balboa is primarily a residential neighborhood of single-family homes, with some condos close to the 405 freeway. The predominant architectural styles in the area are ranches and Spanish Mission, although there are also some Modern-style bungalows. Properties are primarily single-story structures.
The prices of homes for sale in Lake Balboa typically range between $700,000 and $1 million. A luxury home with a backyard pool can sell for as much as $1.75 million in the neighborhood.
Lake Balboa Amenities
Lake Balboa has excellent access to public transportation, healthcare, and other city services. Over a dozen grocery stores, markets, and smaller specialty shops exist. Traveling to the nearby Van Nuys neighborhood, the Northridge community, or the Reseda area may be necessary for some major shopping items. However, these are relatively short commutes for the Valley.
Neighborhood Services
Lake Balboa residents can hop on the Orange Line metro buses and connect quickly to anywhere between the Chatsworth Station to the northwest and the North Hollywood Station to the east. This dedicated bus line bypasses all surface streets and freeways, making it a very convenient way to travel. The buses lead to subway stations that quickly travel to most of the major areas in Los Angeles County.
Valley Presbyterian Hospital is just a few blocks east of Lake Balboa in Van Nuys. It's the leading healthcare center near Lake Balboa. The Van Nuys Airport is centrally located in the neighborhood, making travel out of the area extremely convenient.
The Lake Balboa Neighborhood Council manages emergency preparedness, health, public safety, land use, and more. All property owners in Lake Balboa are stakeholders in the neighborhood council for voting purposes.
Neighborhood Shopping
Major grocery stores in Lake Balboa include Ralph's, Food4Less, Albertson's, and Von's. There are about a dozen smaller markets available for food shopping as well.
For anything other than groceries, residents can drive south to Ventura Boulevard in the Encino neighborhood and then go east or west. Shoppers can head to Soto Boutique in Studio City, Norman's Rare Guitars in the Tarzana community, or hundreds of other specialty shops in between. Clothing and apparel stores, luggage, home furnishings and decor, flower shops, and more are on Ventura Boulevard. Visitors can't miss the Flea Market in the Woodland Hills neighborhood on Saturdays in the Taft High School parking lot.
Things to Do in Lake Balboa
Lake Balboa is home to one of the largest managed outdoor recreation areas in the San Fernando Valley: the Sepulveda Basin Recreation Area & Lake Balboa Park. Opportunities for outdoor activities are abundant here. Movie buffs will appreciate the nearby studio tours from the biggest Hollywood production companies. There's always something to do in Balboa Park and the surrounding area!
Sepulveda Basin Recreation Area & Lake Balboa Park
There are year-round opportunities for outdoor recreation in the Sepulveda Basin Recreation Area. Soccer and baseball fields, a skate park, multiple playgrounds for children, tennis courts, outdoor basketball courts, and an indoor/outdoor rec center are available. Visitors can also explore the Sepulveda Basin Community Gardens or the Tapia Brothers Corn Maze from late summer through fall.
Lake Balboa Park is a huge outdoor space inside the recreation area. The park has a 27-acre artificial lake that serves as a migratory waterfowl sanctuary. Visitors can rent a pedal boat or walk or bike on the paths surrounding the lake. They can also enjoy the park's Japanese Gardens, an archery range, and two public golf courses.
Restaurants, Breweries & Bars
Here are a few favorite eateries in the Lake Balboa neighborhood:
Xochipilli Taco Bar: Centrally located in Lake Balboa, this unique Mexican restaurant uses fresh and sustainable ingredients for traditional and modern dishes.
Oro's Pizza & Bakery: Their menu includes fresh-made pies, salads, sandwiches, buffalo wings, and cold drinks.
Carnival Karaoke: This laid-back bar serves Asian snacks, imported beers, and wines.
Garik's BBQ: Located on Lake Balboa's south side on Victory Boulevard, barbecued meats, kabobs, beef ribs, and a Cornish hen plate are just a few items on the menu.
Nearby Attractions
Movie fans will be happy to know multiple studio tours are available within a 30- to 40-minute drive from Lake Balboa. Warner Bros., Sony, Paramount, Disney, and Universal Studios all offer tours of varying lengths and prices. These tours provide a unique opportunity to see the behind-the-scenes shooting locations, movie memorabilia, and other amazing sights that make the magic on the big screen possible.
The Getty Center is less than 10 miles south of Lake Balboa, off the 405 freeway. This massive complex includes two museums, an art gallery and research center, a music auditorium, and a restaurant. Art appreciation and curiosity about history can both be indulged here.
Topanga State Park is located south of Tarzana and Encino. It has numerous hiking trails available and primitive campsites for rent.
Schools Near Lake Balboa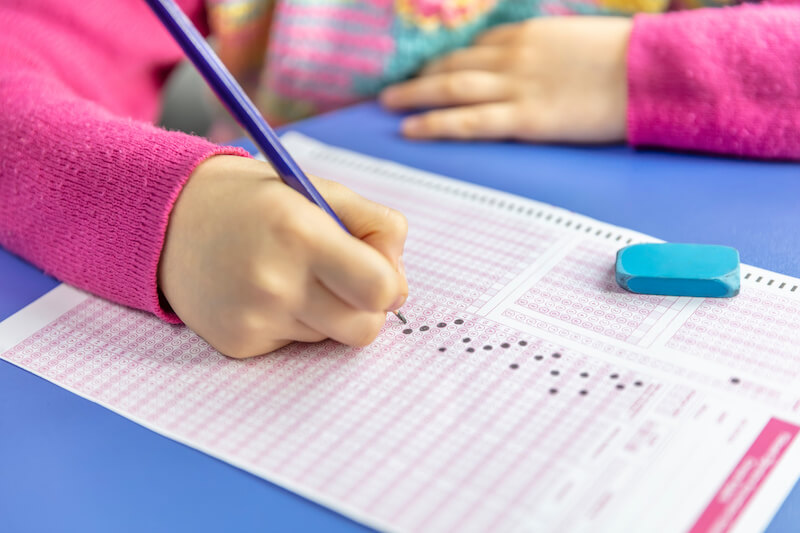 Five K-5 elementary schools serve the Lake Balboa neighborhood and are administered by the Los Angeles Unified School District. The elementary schools in the city are:
Anatola Avenue Elementary School
Bassett Street Elementary School
Cohasset Street Elementary
Gault Street Elementary School
Lemay Street Elementary School
William Mulholland Middle School is the primary traditional grade 6–8 middle school in Lake Balboa.
There are two magnet schools in Lake Balboa. Magnet schools offer a rigorous, theme-based curriculum usually focused on one or more specific academic disciplines. The Lake Balboa College Preparatory Magnet is a K–12 school focusing solely on readying students to attend and succeed in college. The Daniel Pearl Journalism & Communications Magnet School is a grade 9–12 high school that prepares students for careers in its namesake fields.
Employers Near Lake Balboa
It should be no surprise that Hollywood is so close to Lake Balboa that the major movie studios employ many people. The Walt Disney Company employs more than 200,000 people globally, and its international headquarters is in the city of Burbank, about 30 minutes east of Lake Balboa. Warner Bros. and its subsidiaries in the San Fernando Valley employ around 8,000 workers.
The tech and aerospace sectors also have a strong presence in the Valley. Companies include Origin (8,000 employees), Prime Focus Technologies (2,250 employees), Hydro-Aire Inc. (1,000 employees), and more.
Lake Balboa Welcomes You
Lake Balboa offers a unique blend of tranquil suburban living and vibrant city attractions, providing residents with the best of both worlds. Its scenic parks, housing options, schools, and convenient location appeal to many. Embrace the allure of lakeside living and the richness of urban conveniences, and consider making Lake Balboa your next home.