Make Yourself at Home in Cypress Park: 10 Reasons You Should Move to Cypress Park
Posted by Courtney Korb on Wednesday, May 10, 2023 at 1:39:26 PM
By Courtney Korb / May 10, 2023
Comment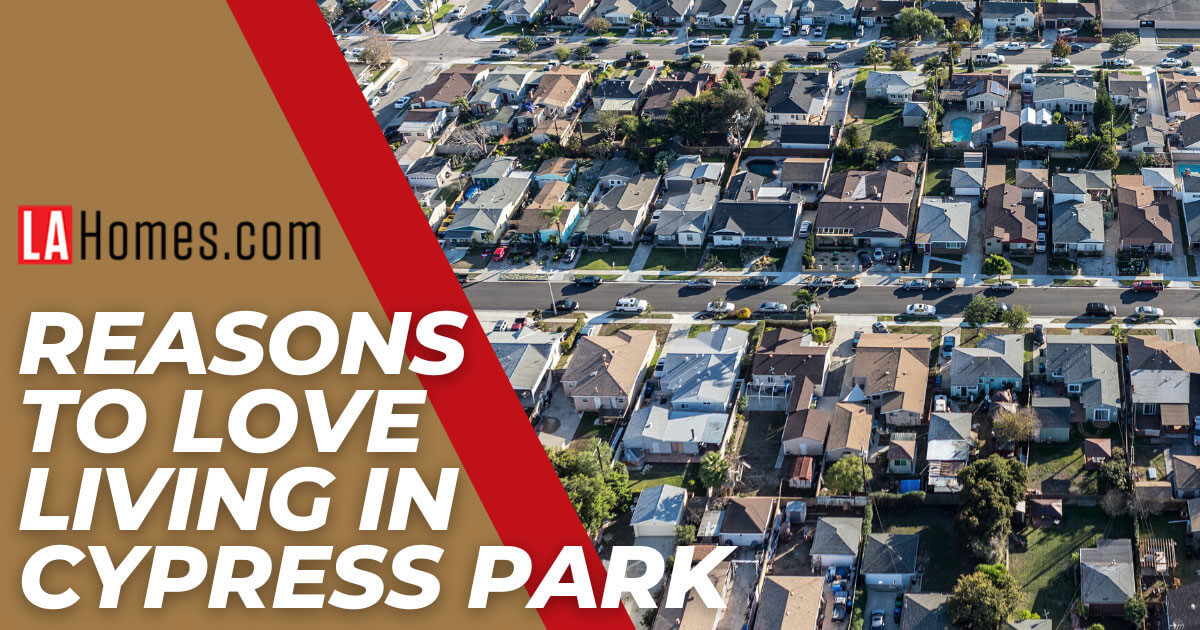 Cypress Park is a charming neighborhood located northeast of downtown Los Angeles, famous for its unique blend of art, culture, and history. With a rich and diverse community, Cypress Park has become a popular destination for homebuyers looking for affordable housing options in the city. This article will discuss possible signs that Cypress Park is the right LA neighborhood for you, including the area's distinct features, amenities, and way of life.
8 Reasons to Love Living in Cypress Park
Invest in an up-and-coming neighborhood
Tons of visual artists live and work here
Walking distance to Elysian Park & Dodger Stadium
Many trails and bike lanes for cycling
Close to Rio de Los Angeles State Park
Extremely walkable neighborhood with slow traffic
New Taylor Yard Pedestrian Bridge connects to Elysian Valley
Located in the heart of Los Angeles
The Cypress Park Lifestyle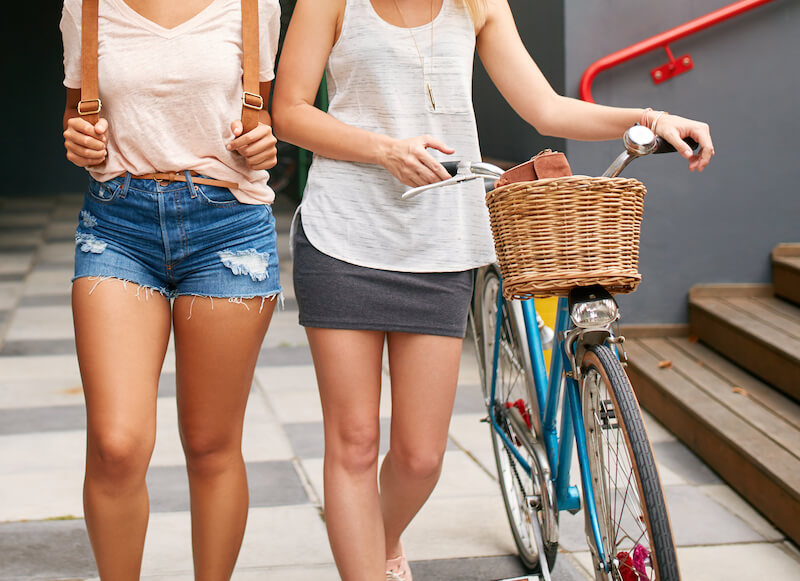 Cypress Park offers the perfect mix of urban living, walkability, and artistic expression. Recent redevelopment has made this hidden gem one of the prettiest up-and-coming neighborhoods in Los Angeles County. The former Cypress Park Rail Yard, a vacant eyesore for a long time, was torn down, and the soil was remediated to develop new construction homes in Los Angeles. New auto businesses and mechanic shops are not allowed in the neighborhood, which planners hope will lure other types of companies in.
The neighborhood is leading the way when it comes to modern urban planning. Dense cities like Los Angeles want communities to become more walkable, encouraging people to use their cars less. With residents able to access shopping and recreation on foot or by bicycle, there is the hope that traffic will become less congested over time. The Taylor Yard Pedestrian and Bicycle Bridge was recently completed, which connects Cypress Park with Elysian Park. These are just some of the many reasons cyclists love the Cypress Park neighborhood.
Many established and up-and-coming visual artists have decided to make Cypress Park their home and place of work. This can be seen in the many beautiful street murals throughout the neighborhood and in the pottery and art studios being built here. Several elementary and middle schools are located in or near the community.
Types of Homes in Cypress Park
Condos, townhomes, and gated community homes are the predominant housing styles that can be found in Cypress Park. The neighborhood still has room for additional new construction homes to be built. Most homes in Cypress Park are in the Midcentury Modern architectural style, but Mediterranean, Pueblo, and Craftsman-style homes can also be found. Some luxury homes are available on larger lots up on the hillside, but those don't come for sale as often. Townhomes in Cypress Park sell in the $800,000 range, and a three-bedroom, two-bath house can sell for around $1.2 million.
Cypress Park Amenities
One of the things that makes a neighborhood walkable and livable is having amenities just a short distance from every home. Things like access to Los Angeles public transportation and shopping are vitally important. Cypress Park has these things going for it, and the situation will only continue to improve under the neighborhood's development plan. Here's a closer look at some of the amenities available in Cypress Park.
Neighborhood Services
In addition to city bus services, the Metro L Line (Gold) stops directly across the 101 freeway from Cypress Park on W. Avenue 26. The trains stop every 12 minutes during working hours. The Gold Line arrives at Union Station in Chinatown in just 9 minutes. From there, a commuter can switch to the B Line (Red) or D Line (Purple) and travel to many other locations throughout LA County for work.
Another nice city service available is the Cypress Park and Recreation Center. The facility has a playground, a fitness center with weights, picnic tables, basketball and volleyball courts, a multipurpose sports field, and a theater and auditorium.
Neighborhood Shopping
The neighborhood has several corner markets and smaller stores if someone needs to quickly pick something up. For more intensive grocery shopping, there is a Super King Market on North San Fernando Road, just a few blocks to the neighborhood's north. There is also a Super A Foods at Cypress Avenue and Division Street.
Several large stores are concentrated along Figueroa Street in the south part of the neighborhood. These include a Home Depot, Harbor Freight Tools, and some furniture stores. There are several gas stations at the corner of Figueroa and W. Avenue 26.
Things to Do in Cypress Park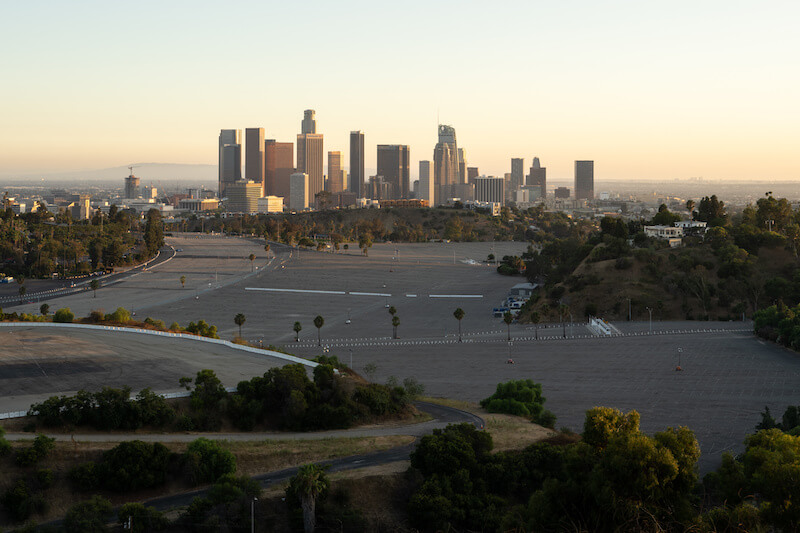 Cypress Park is bustling with exciting things to do. The neighborhood is centrally located in LA and is close to parks, outdoor recreation areas, dining, and other attractions. It's one of the few neighborhoods with a California state park within it, and residents can also walk to nearby Elysian Park. Here are some of the most popular things to do in Cypress Park.
Outdoor Activities
The Rio de Los Angeles State Park is located on the west side of Cypress Park. The site used to be the location of the old train switching yard, but today it has been restored as a vital part of the Los Angeles River restoration project. It's an opportunity to view a sensitive wetland park where wildlife and migratory birds are starting to return. This large park has hiking trails, greenery, a playground, and a recreation center.
Elysian Park is another beautiful green space across the river. The park surrounds Dodger Stadium on three sides and has many hiking trails and other outdoor activities. The Taylor Yard Bridge also connects to the Los Angeles River Greenway Trail, where cyclists can enjoy several miles of paved trails that follow the river to the north and south. Elyria Canyon Park is another outdoor area just a few blocks northeast of the neighborhood.
Restaurants, Breweries & Bars
Cypress Park is home to one of the few authentic Portuguese restaurants in LA County. Barra Santos serves up the same type of fare found in the foothills around Lisbon. The menu includes Iberico Ham, Bifana, and Piri Piri Chicken. They also have an extensive wine and sherry list.
Loquat Coffee is on Cypress Avenue. They sell fresh beans by the pound, or locals can pick up a coffee from a locally owned shop on their way to work.
The Kermanig Bakery has been a neighborhood fixture since the 1940s. They're known for their fresh Focaccias that are handmade every day. They also sell pastries, baklava, pita chips, pita bread, and much more.
Anyone looking for a bar, a music store, and a live music venue all rolled into one location should check out the Permanent Records Roadhouse in Cypress Park. For authentic Salvadoran fare, stop by Genesis Ristorante.
Nearby Attractions
The Los Angeles Dodgers are one of America's iconic Major League Baseball teams, and Dodger Stadium is just minutes away from Cypress Park. Every baseball fan should experience at least one game here in their lifetime.
The Metro Gold Line can get Cypress Park residents to LA's Chinatown in just nine minutes. Some family-owned restaurants and shops in Chinatown have been there for 60 years or more, and this is a must-visit place to walk around and explore.
Echo Lake Park is just on the other side of Dodger Stadium from the neighborhood, at Echo Park Avenue and Bellevue Avenue. Visitors can rent a swan boat to pedal around the lake as they enjoy the wildlife and scenery.
Employers Near Cypress Park
Los Angeles has a diversified economy, so a wide range of industries employ hundreds of thousands of workers in the vicinity of Cypress Park. The USC Health Sciences Campus is one of the largest in close proximity to the neighborhood. It's located about 10 minutes south of the neighborhood and employs around 4,000 people.
Some of the most plentiful Los Angeles work opportunities are in technology, legal, business services, real estate, engineering, architecture, and fashion.
Schools Near Cypress Park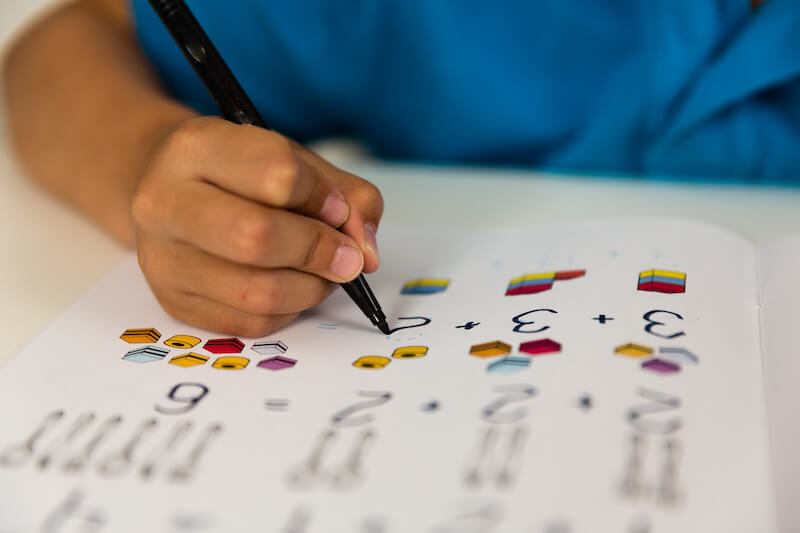 Two public schools are located right in the Cypress Park neighborhood. Aragon Elementary School on Aragon Avenue serves students in Grades K–5. The Florence Nightingale Middle School, located on North Figueroa Street, is where students in Grades 6–8 attend. Cypress Park high school students in Grades 9–12 attend Lincoln High School in the nearby Lincoln Heights neighborhood.
Sacred Heart High School is a private, all-girls Catholic school in Lincoln Heights. It is a college preparatory school, and about 60% of its graduates go on to attend college. There's also a Los Angeles magnet school just north of Cypress Park. Students in Grades 6–12 can attend the Sotomayor Arts and Sciences Magnet, a public school focusing more intensely on specific subjects for college prep.
Experience the Cypress Park Way of Life
The Cypress Park neighborhood of Los Angeles is an excellent example of how a community can thrive through collaboration, creativity, and resilience. You can find some of the best views of LA in Cypress Park, and its green spaces are great year-round. Despite slowly rising living costs, residents have worked together to maintain the area's distinctive character and promote a strong sense of community. With its rich history, stunning architecture, and diverse arts and cultural scene, Cypress Park is a unique and vibrant neighborhood that continues to attract new residents and visitors alike.