Landscaping Around Your Backyard Pool: Tips for Sellers
Posted by Courtney Korb on Wednesday, July 5, 2017 at 11:58 AM
By Courtney Korb / July 5, 2017
Comment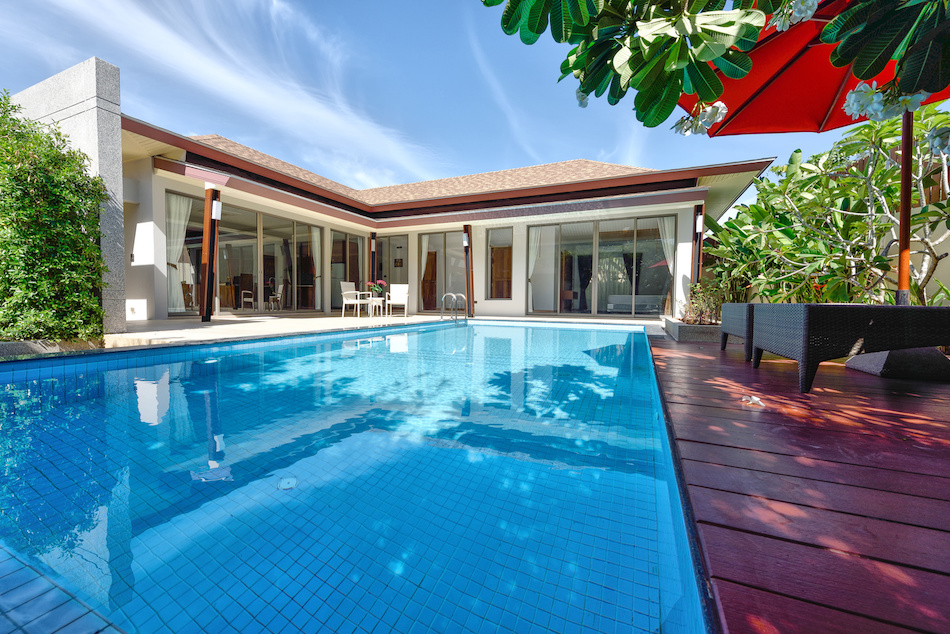 Before listing a home on the market, one of the things a real estate agent may advise a buyer to do is play up the home's strengths to make it more impressive for buyers. The pool in your back yard could be one of your most impressive landscape features if the right plants and accessories are placed in the area immediately surrounding it. Knowing what to include and where to put it can help you create a backyard paradise that will entice buyers.
Create a Tropical Garden
You may not live in a tropical climate, but you can still use tropical landscaping features in your backyard. Plants like hibiscus, bromeliad, cannas, and other broad-leafed tropical plants can help make your backyard seem more like a property in the Bahamas than a house in a normal residential neighborhood. This type of landscaping helps buyers imagine the good times they could spend by your pool, enjoying the beautiful setting.
Avoid Messy Landscaping Features
Landscaping features that produce excessive organic waste can make a pool difficult to keep clean. This can negatively impact a pool's appearance and can reduce its visual appeal. To avoid problems, use rock mulch instead of wood chip mulch, because wood chips can easily be blown or kicked into the water. Also, stay away from plants that regularly shed their leaves, as these too can create problems around your luxury home's pool.
Leave Wide Walkways
Wide walkways are important to have by the pool. Narrow walkways around the water can become a safety problem during open houses when many people are likely to be milling around in the back yard. Avoid installing plants that may grow over the walkways, and avoid installing potted plants in walkways.
Set the Scene
Many buyers become attached to properties by imagining themselves living there. Setting a scene around your pool can help buyers picture themselves living on your property. To do this, put out beach chairs, reclining chairs, a table and an umbrella to provide shade. Keep the chairs clean for all showings. Before an open house begins, put a pitcher of lemonade on the table and leave plenty of cups for people to help themselves.
Work With Your Real Estate Agent
Your real estate agent can help you decide the best ways to stage your pool and make your back yard more appealing to buyers. If you're not sure how to enhance your home's curb appeal, contact your real estate agent for tips and ideas.