Is West Hills Pet Friendly? Best Dog Parks, Pet Stores & Veterinarians Near West Hills Los Angeles
Posted by Courtney Korb on Wednesday, June 28, 2023 at 1:30:16 PM
By Courtney Korb / June 28, 2023
Comment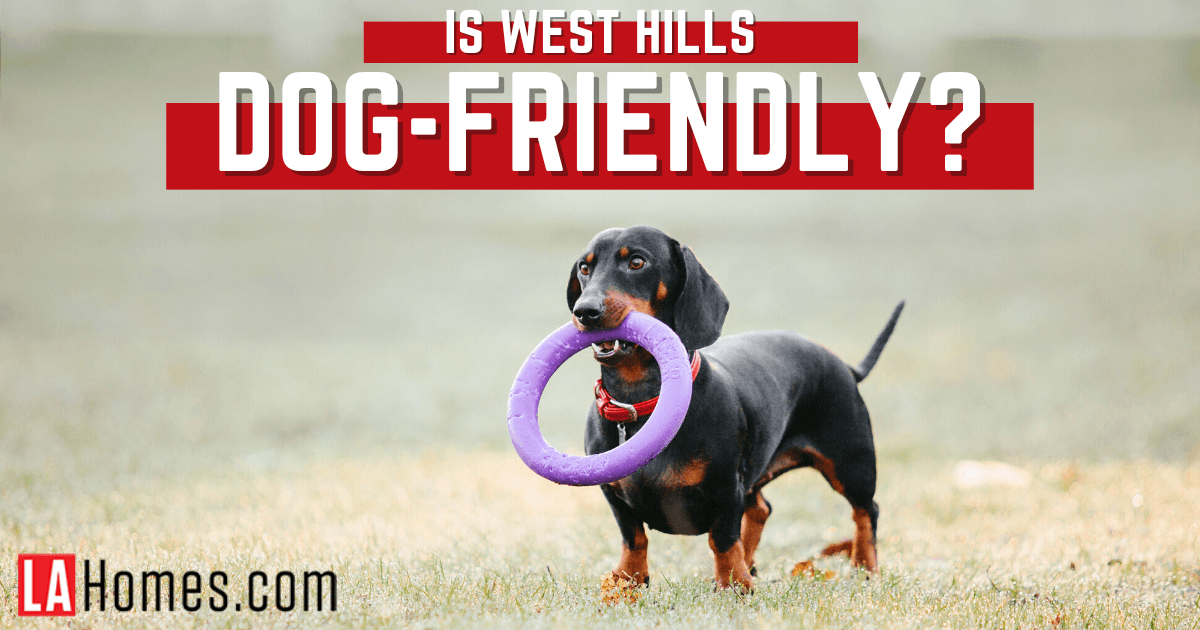 Are you a pet owner looking for the perfect place to call home in the bustling city of Los Angeles? Look no further than the West Hills neighborhood, a vibrant community nestled in the scenic hills of the San Fernando Valley. From its abundant green spaces and pet-friendly amenities to its proximity to veterinary care and dog parks, read on to discover why West Hills may be the perfect fit for you and your dog.
Best Dog Parks Near West Hills
One of the biggest joys of dog ownership is being able to take them to a safe area where they can be taken off-leash to run around and play with other two-legged and four-legged friends. West Hills does not have any dog parks directly within the city limits yet, but hopefully, that will change in the future. In the meantime, here are three great dog parks just a short drive away.
Calabasas Dog Park
The Calabasas Bark Park is a 15-minute drive southwest of West Hills in the city of Calabasas. The park is around eight miles from the center of West Hills, but it does require a short jaunt on the Ventura Freeway to get there. It's a quick drive, so long as you avoid the morning and afternoon rushes.
The Bark Park has two separate fenced-in sections. One has a wood-chip surface, and the other has a grass surface. The wood-chip section is open daily, and the grassy surface is available from Friday through Sunday, doubling the park's size on the weekends.
While Calabasas Dog Park doesn't have separate areas for large and small dogs, its amenities include benches for seating, a shade pavilion, a dog drinking fountain, and waste scoopers.
Calabasas Dog Park Additional Information
Address: 4232 Las Virgenes Rd., Calabasas, CA
Hours: Open daily from sunrise to 9 p.m.
Eight miles southwest of West Hills
Laurel Canyon Dog Park
The Laurel Canyon Dog Park is about 20 miles south and east of the center of West Hills. The drive can take up to 40 minutes, depending on the route. It's worth it, though, for the chance to peek at some of the luxury homes along historic Mulholland Drive. The park is in the Hollywood Hills neighborhood, and sometimes celebrities can be spotted bringing their dogs to this park.
The park is roughly three acres in size and fully fenced. There is also a smaller fenced area near the entrance for small, elderly, or shy dogs to play. The main dog park, however, is a large area for pets to run around off-leash. There is a shade pavilion with benches, several picnic tables, and shade trees. The park is dirt surfaced, so people can expect their pets to need a bath after a trip here. The park closes until 11 a.m. on Friday mornings for maintenance.
Laurel Canyon Dog Park Additional Information
Address: 8260 Mulholland Dr., Los Angeles, CA
Hours: Open daily from sunrise to sunset
~20 miles east of West Hills
Big Sky Dog Park
The Big Sky Dog Park is inside Big Sky Park in the city of Simi Valley. It takes about 25 minutes to reach this park north of the 118 Freeway. The park is elevated well above San Fernando Valley, with a great view to the south from the parking lot. This dog park is nestled within the hills of Big Sky Park, so it gets a little bit more shade than other parks in the area.
There are two fenced-in areas for large and small dogs. The park is well-maintained and fully grass-surfaced, with hillsides for the dogs to run up and down. Water stations and dog bowls are available, but it's a good idea for pet owners to bring their own water. The park is open seven days a week but closed on Thursday mornings until 11 a.m. for maintenance.
Big Sky Dog Park Additional Information
Address: 2251 Lost Canyons Dr., Simi Valley, CA
Hours: Open daily from 7 a.m. to 11 p.m.
~16 miles northwest of West Hills
Pet Stores Near West Hills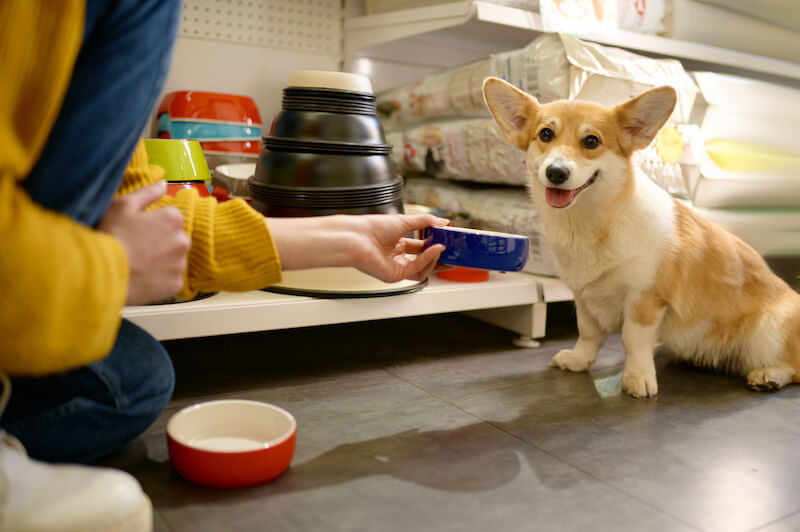 Pets R Us 2000 is located at 7521 Fallbrook Avenue in West Hills. They sell food and pet products for dogs, cats, fish, and birds. They don't have a website but can be reached at (818) 710-8576 for any questions about their products.
Beyond Bully Stix is located at 23055 Sherman Way in West Hills. The shop is tucked away in the same plaza as the Post Office, southwest of the West Hills Hospital and Medical Center.
Petco Canoga Park is located in the Fallbrook Shopping Center mall on the eastern side of West Hills. This pet chain store carries everything needed for dogs, cats, birds, fish, reptiles, and other pets. They also offer dog training, vaccination clinics, pet sitting, boarding, and dog walking services.
Raw4PawsAndMore is a family-owned raw pet food business catering to dogs and cats. They offer nutritional counseling on raw food diets and homeopathic remedies for pets. The company is in the Hidden Hills neighborhood, directly south of West Hills.
Healthy Spot is a natural pet food and supply store in the Village at Topanga shopping mall, just east of West Hills. This natural pet food store primarily caters to dogs and cats and also sells clothing for them.
Pet Groomers Near West Hills
Happy Dogs Grooming in West Hills is on Woodlake Avenue, in the plaza on the north side of Saticoy Street. They offer basic services like haircuts, baths, and blow drying. Happy Dogs also has a mobile dog grooming van that can go directly to a pet owner's home.
The Puppy Castle Grooming Salon is on Roscoe Boulevard, in the northern part of the neighborhood. They're open every Tuesday through Saturday from 9 a.m. to 6 p.m. and offer different rates for small, medium, and large dogs. Full grooming packages or a la carte services are available, in addition to cat grooming, including a full bath, blow dry, haircut, and shaping.
Grooming Stars is a mobile dog grooming service available in the Canoga Park neighborhood that also takes appointments in the North Hills community. They offer standard services for small, medium, and large dogs. A grooming session includes a bath, a wash, a 10-minute massage, blow dry, ear cleaning, and tooth brushing.
Golden Shears Grooming Salon is on Ventura Boulevard in the Woodland Hills neighborhood. They offer a full package including a haircut or a bath and a tidy-up package with no haircut. Appointments usually take three to four hours, and pricing depends on a dog's size and coat condition.
Veterinarian Clinics Near West Hills
The West Hills Animal Hospital is on Victory Boulevard in the south part of West Hills. It provides wellness and prevention care, vaccinations, allergy treatments, and pet dentistry for dogs and cats. This hospital does not offer urgent or emergency care and is open Monday through Saturday. Its weekday hours are from 7 a.m. to 5 p.m. and Saturdays from 9 a.m. to 4 p.m.
The VCA Parkwood Animal Hospital is at the corner of Fallbrook Avenue and Victory Boulevard. They only see dogs and cats, and their services include new puppy and kitten packages, dentistry, vaccinations, radiology, and wellness exams. They can also help treat canines and felines with diabetes. This clinic is open from 8 a.m. to 7 p.m. on weekdays and 8 a.m. to 5 p.m. on Saturdays. Veterinarians are on-call after hours for emergencies.
The Fallbrook Veterinary Clinic is directly south of the VCA Animal Hospital, at the corner of Fallbrook and Oxnard Avenue. This animal clinic provides internal medicine and pet surgery, including tumor excision and soft tissue surgery. Pet dermatology, dentistry, local house calls, and walk-in emergency care during their open hours are available. After hours, Fallbrook refers its patients to the VCA Parkwood Animal Hospital.
Fallbrook is available Monday, Tuesday, and Thursday through Saturday (closed Wednesdays and Sundays). Open hours are 9 a.m. to 6 p.m. on weekdays and 9 a.m. to 1 p.m. on Saturdays.
Other Helpful Resources for West Hills Pet Owners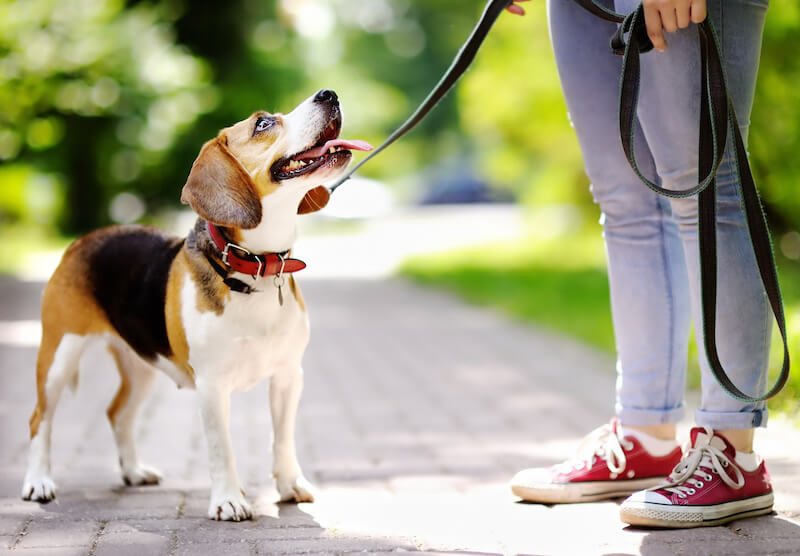 For West Hills dog owners who commute somewhere else in the valley or to Los Angeles for work, several businesses provide pet boarding and daycare, dog walking, and other services to help busy pet parents out.
Muttserati offers pet boarding for small and medium dogs (no dogs over 40 pounds). They have security cameras accessible 24 hours a day via smartphone, so owners never have to worry about how their dogs are being treated. Services include overnight boarding, feeding, and cleaning dogs, and they also walk the dogs twice daily for an added fee. Muttserati also provides a mobile pet grooming service.
Shelby the Animal Auntie is another boarding, dog walking, and pet sitting service in West Hills. Shelby runs a solo operation, and guests can either board their dogs overnight with her, or she will come to their West Hills homes while they're on vacation to babysit dogs and cats overnight. She also runs a dog daycare during business hours, offers dog walking, and even provides pet taxi services for those who need help transporting their pets.
Life in West Hills With Your Dog
West Hills proves to be a highly favorable location for pet owners. Its proximity to parks, trails, and pet-friendly amenities offers a welcoming environment that fosters a happy and fulfilling life for both pets and their owners. The neighborhood's commitment to animal welfare is evident through its numerous veterinary clinics and pet care services, ensuring each pet's health and well-being remain a priority. Living in West Hills means pet owners can connect with fellow animal lovers, creating a supportive network for sharing experiences and advice. From its pet-friendly housing options to its pet-focused events and establishments, West Hills truly stands out as a fantastic choice for those seeking a pet-friendly neighborhood in Los Angeles.