Is Valley Glen Good For Pet Owners: Nearby Dog Parks, Pet Stores, Vets & Pet-Friendly Perks
Posted by Courtney Korb on Thursday, December 8, 2022 at 7:12:22 AM
By Courtney Korb / December 8, 2022
Comment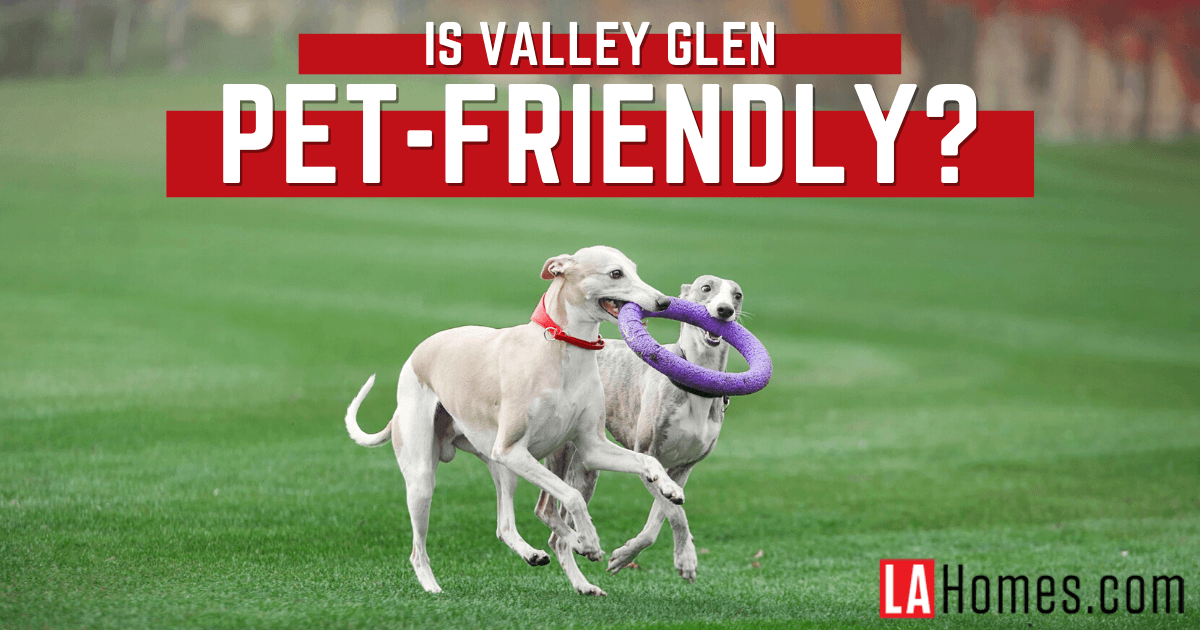 Valley Glen is a very pet-friendly neighborhood in the San Fernando Valley. Its centralized location in the southeast part of the valley means that Valley Glen offers easy access to dog parks, pet stores, pet grooming, and spa services. There are also great veterinary clinics and animal hospitals in this area, which makes it easier to find ongoing healthcare and emergency services. The proximity to the Hollywood Freeway means that even the swankiest pet venues in Los Angeles are only about an hour away. Here's a closer look at the pet-friendly venues and services available to visitors and residents living in Valley Glen.
Best Dog Parks & Places to Walk Your Dog Near Valley Glen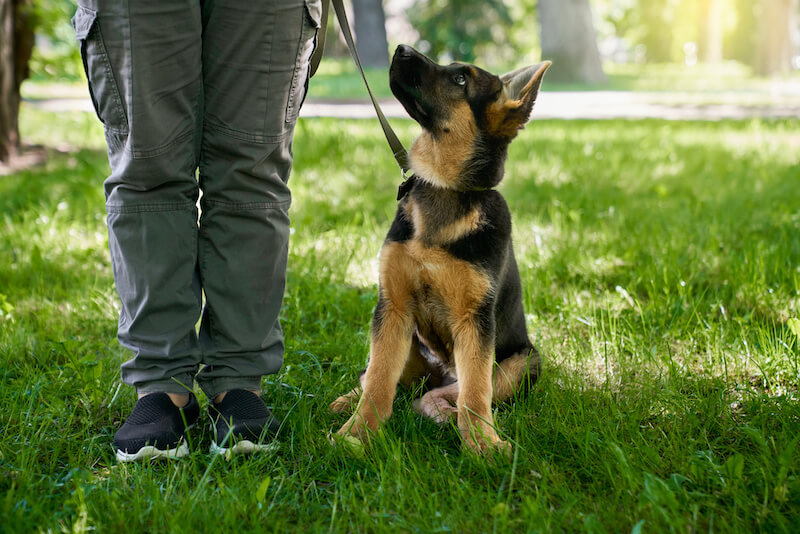 Most homes in Valley Glen don't have a grassy front yard for the dog to play in. The pavement and sidewalks fronting homes in Los Angeles County also get very hot, so it's essential to have some go-to dog parks that will be gentle on a pet's feet. Here are some great dog parks and places to walk a four-legged friend near Valley Glen.
Valley Glen Community Park
Valley Glen Community Park is a lovely green space on Erwin Street in the south-central part of the neighborhood. Free street parking is available on every side of the park, but the easiest place to find a spot is usually on the north side along Erwin Street, near the fenced-in children's playground. The Community Park is open from sunrise until sunset every day.
Owners are welcome to walk their dogs in the park, but they must always be on a leash. There is a well-maintained dirt path that circles the park. The central area has a big lawn with towering oak trees and numerous picnic tables. On the weekdays, there's usually an intense array of chess matches in the park. This grassy area provides a lot of wide-open space for a dog and its owner to run around.
North Hollywood Park
North Hollywood Park is an ample green space that takes up several blocks to the southeast of Valley Glen. The park's northern boundary is Chandler Boulevard, and the eastern boundary is Tujunga Avenue. The park is split into two large sections by Magnolia Boulevard. The easiest place to find a parking spot is along Chandler Boulevard, where there are two parking lots on the north side. Magnolia and Tujunga have some street parking, but it can be more challenging to find parking on those streets sometimes.
This park is open from sunrise to sunset every day, and owners are welcome to bring their leashed dogs here for a run. There are many activities in the park's north half, so the south half might be a better option for dog owners. The southern half has several miles of dirt walking paths, many trees, and a few picnic tables. There are also large grassy spaces between the trails that run throughout the park.
Sepulveda Basin Off-Leash Dog Park
The Sepulveda Basin Off-Leash Dog Park is located in the larger Sepulveda Basin Sports Complex. From the condos and restaurants near Victory Boulevard and Coldwater Canyon Avenue, drive west on Victory for about 15 minutes to reach this dog park. The dog park is fully fenced in and provides obstacles and a large space for dogs to run around in. Dogs of all sizes are allowed in the park.
There are some rules to observe before bringing a pet to the off-leash park. All dogs must be licensed, up-to-date on their vaccinations, and be spayed or neutered before coming to the park. Aggressive dogs will be removed immediately, and unattended dogs will be picked up and taken to the shelter. This park is open from sunrise to sunset, except on Fridays, when routine maintenance delays the opening until 11:00 a.m.
Pet Stores Near Valley Glen
Valley Glen has the usual large chain pet stores that can be found in any city, such as PetCo. But the aspect of the Valley that is truly unique is that residents can always find locally owned stores that are quirky or off-the-wall. Here are some examples of those types of pet stores near Valley Glen.
Animalia NOHO: Located adjacent to the luxury homes in North Hollywood, it's hard to miss the lime green exterior of this pet store on Vineland Avenue to the southeast of Valley Glen. Parking is limited on Vineland, so pet shoppers will likely have to park on a side street and walk the rest of the way. Animalia NOHO is a natural and raw food pet store.
Village Pet Supply: This store boasts of being the only pet store in Valley Village, the neighborhood directly south of Valley Glen. Village Pet Supply is primarily geared toward dog and cat owners and sells a lot of natural foods with no fillers or byproducts.
Birds Plus: Need a bird? Or bird supplies? Head to Birds Plus at 14041 Burbank Boulevard in Valley Glen. They don't have a website, but they have many birds and an excellent reputation.
Pet Groomers Near Valley Glen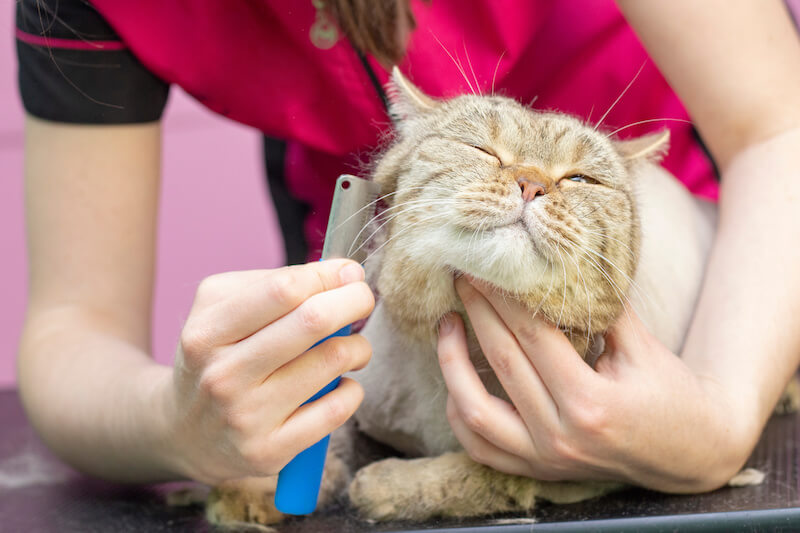 There are several pet groomers in and around the Valley Glen neighborhood, all of which cater to dogs. One of the groomers' locations can even help homebuyers decide between Valley Village and Valley Glen!
Genesis Dog Grooming: This shop is located in Valley Glen on Vanowen Street, even though their address says they're technically in North Hollywood. This Spanish- and English-speaking doggy barber shop has been giving haircuts, baths, and full grooming services since 2007.
Proud Pets Boutique & Grooming: Dogs large and small can get a Pawdicure (nail polish), a blueberry facial, and a full range of grooming services at Proud Pets. They are located in Valley Village, just south of Valley Glen.
Andy's Pet Grooming & Day Care: This business is in Sherman Oaks, southwest of Valley Glen. Andy's is a high-end, full-service pet food store, grooming salon, and daycare that services dogs and cats. It's billed as one of the best pet grooming businesses in Los Angeles County.
Veterinarian Clinics Near Valley Glen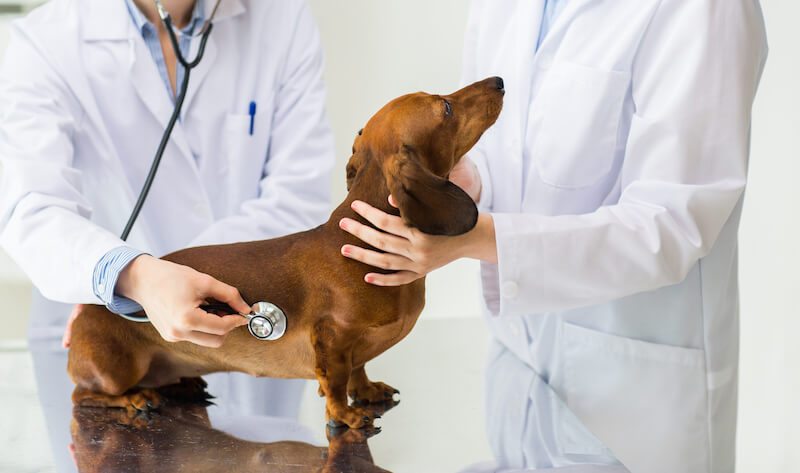 The Best Friends Animal Hospital is located in a nice neighborhood of townhomes and single-family homes to the south of Valley Glen, off Laurel Canyon Boulevard. They're open Monday through Friday from 7:00 a.m. to 7:30 p.m. and offer a full range of veterinary services.
Further south on Laurel Canyon Boulevard is the Aloro Pet Hospital, which has been in business since the 1950s. They offer pet dentistry, ultrasound exams, wellness exams, minor surgery, pet vaccinations, and micro-chipping. They're open from Monday through Friday, 9:00 a.m. to 6:00 p.m., and Saturdays from 9:00 a.m. to 2:30 p.m.
The Holiday Humane Society has a veterinary clinic in the north part of Valley Glen on Fulton Avenue. They offer $25 pet exams Monday through Friday and provide low-cost vaccinations and spay/neuter procedures.
The Blue Cross Pet Hospital on Tujunga Avenue in North Hollywood is certified in "Fear Free" veterinary care, and they've been in business for more than 30 years. This full-service animal hospital is open seven days a week by appointment, although they do accept walk-ins during an emergency. They offer a full range of dental care, surgery, laser therapy, cancer treatments, and most other veterinary services.
Valley Glen is a Very Pet-Friendly Community
There are plenty of fun things to do in Valley Glen for people, but it's a great area for pets thanks to its variety of pet-friendly businesses, stores, vet clinics, and groomers in the neighborhood and nearby. There are many dog owners in the Valley, as people will learn if they start visiting some of the local dog parks. The sunny climate in Southern California also makes it a great place for pets because they never have to worry about their feet getting cold in the winter months.