Is Tujunga Pet Friendly? Dog Parks, Pet Stores & Vet Clinics For Homes With Pets in Tujunga
Posted by Courtney Korb on Tuesday, November 1, 2022 at 11:44:13 AM
By Courtney Korb / November 1, 2022
Comment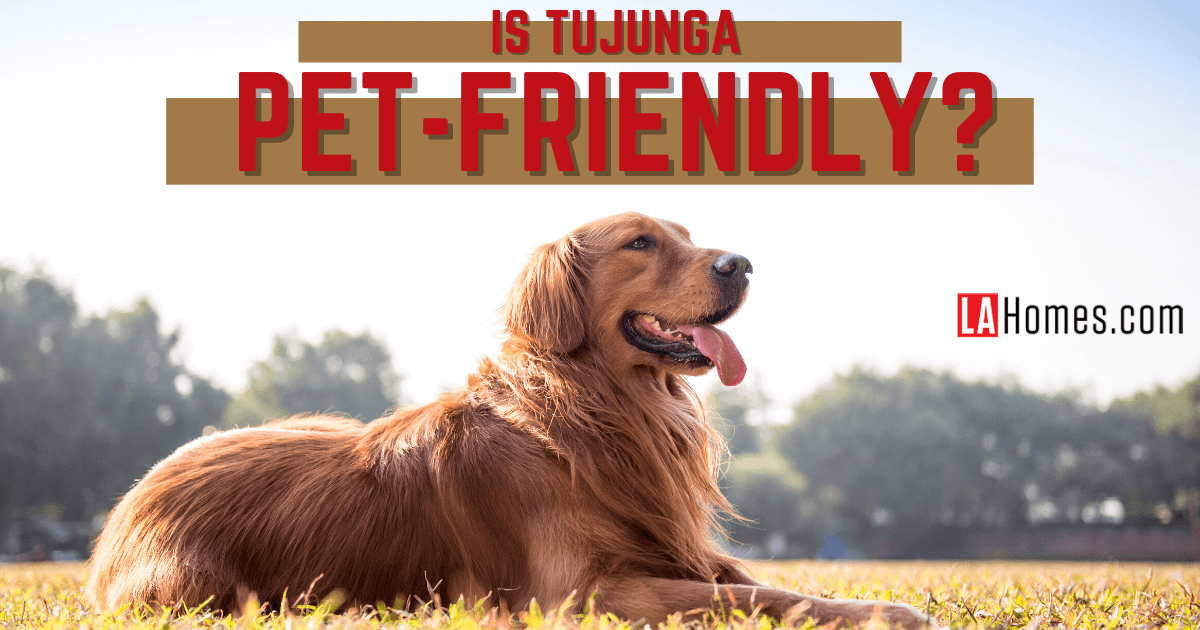 Tujunga is one of the prettier communities in Los Angeles County. It's removed from the hustle and bustle of the more crowded parts of the valley and nestled between two mountain ranges. Pet owners considering moving to Los Angeles—specifically Tujunga—will always want to know what it will be like for their furry friends. Are there enough dog parks? What about vet clinics and pet stores? Homes for sale in Tujunga are near those things and more, as most of L.A. County is very pet-friendly. Keep reading for more information on all the great resources available in Tujunga for pet owners.
Best Dog Parks Near Tujunga
Dog parks are a must-have for many pet owners as they enable them to take their best friends out for some exercise, playtime, and socialization with other animals. There are three excellent options within a short distance for most Tujunga residents. Here's a closer look at each of them.
Crescenta Valley Dog Park
Crescenta Valley Dog Park is just outside the southern boundary of Tujunga, adjacent to homes in Glendale. There's a parking lot at the south end of the park, at the intersection of Honolulu Avenue and Dunsmore Avenue. There are 1.5 acres set aside expressly for dogs in the larger Crescenta Valley Community Regional Park. Inside the double-gated entries is a 0.5-acre area for small dogs and a separate 1-acre section for large dogs.
Amenities at Crescenta Valley Dog Park include benches for owners and drinking fountains for pets and people. The benches also have shade structures, which is nice because of the warm weather in the summer months. The dog park has security lighting and is surfaced with decomposed granite. There's a dog wash outside the gates to save your car and home from muddy paw prints.
Eagle Rock Dog Park
Eagle Rock Dog Park is about a 15-minute drive south of Tujunga. The park is situated about midway between Glendale and the luxury homes in Pasadena. This park does not have separate areas for large and small dogs, so all pets must be monitored. They can be off-leash to run around and play, though. Pets must be spayed or neutered and are expected to be fully vaccinated before bringing them to this park.
There are several benches beneath a shaded pavilion and more benches in unshaded areas. Additional amenities include trails, climbing obstacles, and a more extensive grassy area for a game of fetch. There are drinking fountains, doggie bags, and waste disposal cans, which owners are expected to use to keep the park clean for everyone.
Griffith Park Dog Park
Griffith Park is world-famous and located just on the other side of the hills from the Hollywood sign and homes for sale in Hollywoodland. It's about a 20-minute drive south of Tujunga, and the traffic getting there isn't usually bad if motorists stay off I-5. Keep in mind, however, that driving in Los Angeles can be tricky; driving times can't be fully counted on.
Griffith Park covers nearly 4,000 acres, but it has a dog park with fenced-in areas for large and small pets. Griffith Park Dog Park has grass and dirt surfaces for pets to run and play on. Each run has a double-gated entrance leading into it. Food and treats are not allowed inside the fenced areas. Amenities at this park include shaded areas and picnic tables. There are water bowls at doggie drinking fountains as well, and the park maintains a Porta-potty for humans just outside the gates.
Pet Stores Near Tujunga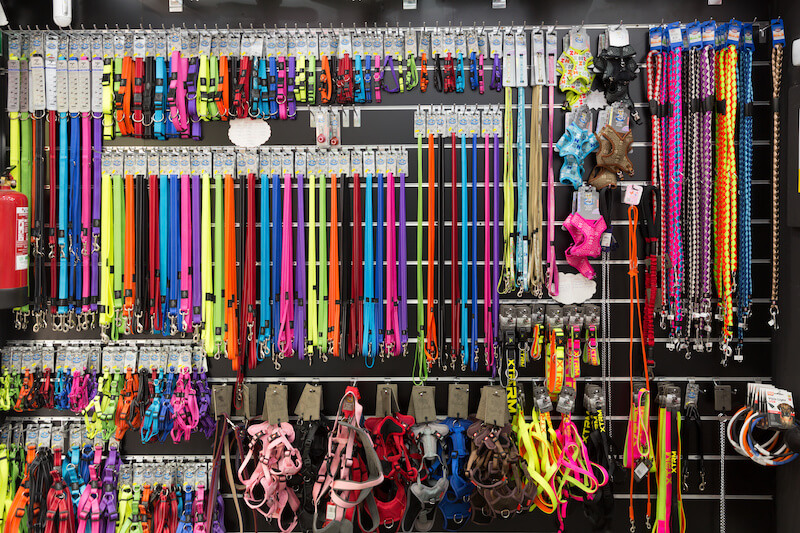 Barrel and Browns Natural Pet Food Store opened in Tujunga at 10021 Commerce Drive in 2020. As the name suggests, this specialty shop offers all-natural pet foods. The store primarily caters to dogs and cats. Some of the most well-known natural food brands they sell here include Red Barn, Instinct, Primal Pet Foods, Stella & Chewy's, World's Best Cat Litter, and Northwest Naturals. If anyone wants to give their dog a turkey-flavored cookie for Thanksgiving, this is the place to find it.
Andersen's Pet Shop is a family-owned store located at 2218 Honolulu Avenue in Montrose, just south of Tujunga. The store has a rewards program; members earn points for discounts and special offers on pet supplies. Andersen's provides foods and other products for a wide variety of pets, including dogs, cats, and "pocket pets" like rabbits, ferrets, lizards, and guinea pigs, in addition to fish and birds. Featured brands include Holistic Select, Fromm, Nature's Variety, Royal Canin, P.L.A.Y., and Grandma Lucy's.
There's also a PetSmart located at 6348 Foothill Boulevard in the south part of Tujunga for those who prefer a national chain option. PetSmart offers food supplies and other products for every type of pet, including some exotics. They also have a variety of pets for sale.
Pet Groomers Near Tujunga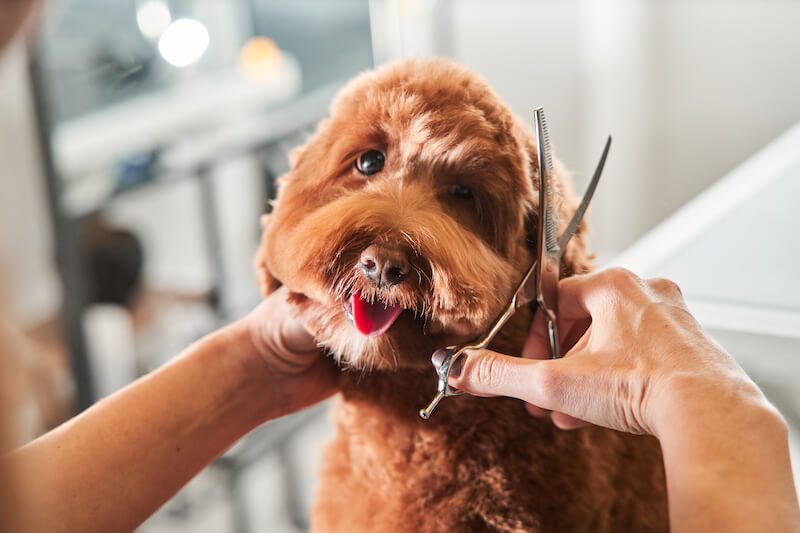 Pups in Tubs is located next to Barrel and Browns on Commerce Drive in Tujunga. They offer full-service grooming from certified groomers for dogs and cats, daycare, and boarding, and the store sells retail grooming items. They even provide non-anesthetic teeth cleanings in an on-site veterinary clinic.
Wag My Tail is a grooming salon located at 8823 Fenwick Street in Sunland-Tujunga. This full-service salon offers pets a bath, haircut, teeth brushing, and more. Walk-ins are welcome! They even offer skunk odor removal if a dog has a close encounter with a skunk in the nearby hills. Chemical flea dips and de-shedding treatments are also available, and they don't charge extra for medicated or hypo-allergenic shampoos for pets.
Sparkle and Shine Grooming is located at 9745 Wheatland Avenue in Sunland-Tujunga. Appointments take about four hours at this salon, so owners can occupy themselves with a round of golf at the nearby Hansen Dam Golf Course. Sparkle and Shine stays very busy, so they require appointments to be booked three to 10 days in advance.
Max's Self Service Pet Wash and Grooming is in Glendale at 3647 Foothill Drive, just southeast of Tujunga. If pet owners want to bathe their pets themselves, Max's provides tubs and all the supplies needed, in addition to professional dryers. They do offer full-service salon-style grooming and trimming as well. Every pet gets a free treat after a grooming service.
Veterinarian Clinics Near Tujunga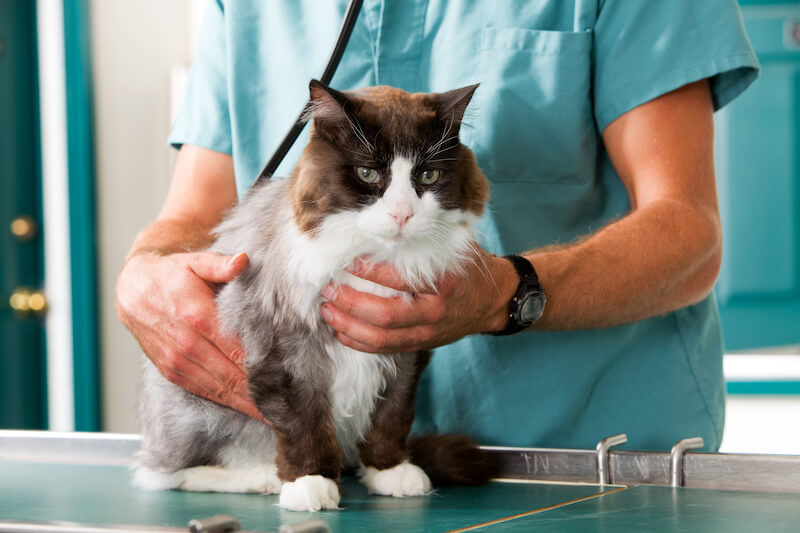 The Big Tujunga Vet Hospital is located at 6934 Foothill Boulevard in Tujunga. It's a full-service veterinary hospital that provides emergency services for pets during regular business hours. Pet owners can schedule an appointment, but they do accept walk-ins. House calls can also be scheduled! They provide small pet surgery, laser surgery, laser therapy, pain management, and digital radiology. Boarding and grooming services are also available on a first-come, first-serve basis.
The Pet Medical Center is located at 8416 Foothill Boulevard in Sunland. It's a full-service veterinary care center. The services offered include wellness checks, vaccinations, dental care, surgery, lab diagnostics, and pain management. They primarily serve dogs and cats of all ages. Pet Medical Center's veterinarians also offer nutritional counseling for pet parents. Their in-house pet pharmacy is extremely helpful because pet owners don't have to go somewhere else to pick up their pet prescriptions.
The Crescenta Cañada Pet Hospital, in operation since 1958, is just down the street from Tujunga at 3502 Foothill Boulevard. Services offered include wellness checks, blood work screening, dental services, and pet surgery. They primarily treat dogs and cats, and have an online store and a mobile app that allows owners to fill out forms ahead of time.
Other Helpful Resources For Tujunga Pet Owners
L.A. County's homes for sale are generally great for dogs and for access to dog-friendly spaces. Aside from dog parks, many pet owners expect to have other sites where they can bring their best friends along for some fun. Here's a list of some dog-friendly restaurants in L.A. County where owners are allowed to bring leashed pets along with them, typically for patio dining:
Aroma Coffee & Tea Company
Cooks Country Restaurant
The Eveleigh
The Pub at Golden Road Brewing
Lamill Coffee
Petrossian
Tujunga is also blessed to have several hiking trails that lead into the hills, where owners are allowed to bring leashed dogs with them. There are countless weekend adventures in Los Angeles, but the area hiking trails are a can't-miss. Just be sure to watch out for the skunks mentioned earlier! Haines Canyon Avenue in Tujunga leads to several different trailheads where locals can set out for the hills. Haines Canyon and the Rim of the Valley Trail are the two trails.
The network of trails leads up to the top of Mt. Lukens, the highest point in the area. The view out across the San Fernando Valley is spectacular. The Mt. Lukens Trailhead is just south of Tujunga in La Crescenta-Montrose, for anyone who wants a more direct route to the peak. Those who want to take a steeper hike with their dog for some strenuous exercise will want to check out the Kill 'em Quick Trail to the north. Take Big Tujunga Canyon Road north, past some local new construction homes, to reach this trailhead.
Tujunga is a Very Pet-Friendly Community
Pet owners won't have any trouble fitting in here in Tujunga. There are plenty of pet-friendly activities, stores, and services to meet virtually every need, no matter what type of pet a person owns. The warm climate means that dogs and their owners will enjoy the great outdoors most of the year, which is especially nice for those moving to California from out-of-state. Don't forget that dog walking services are also very big in L.A. County.