Is Playa Del Rey Pet-Friendly? Playa Del Rey Dog Parks & Pet Owner Resources
Posted by Courtney Korb on Friday, November 10, 2023 at 11:02 AM
By Courtney Korb / November 10, 2023
Comment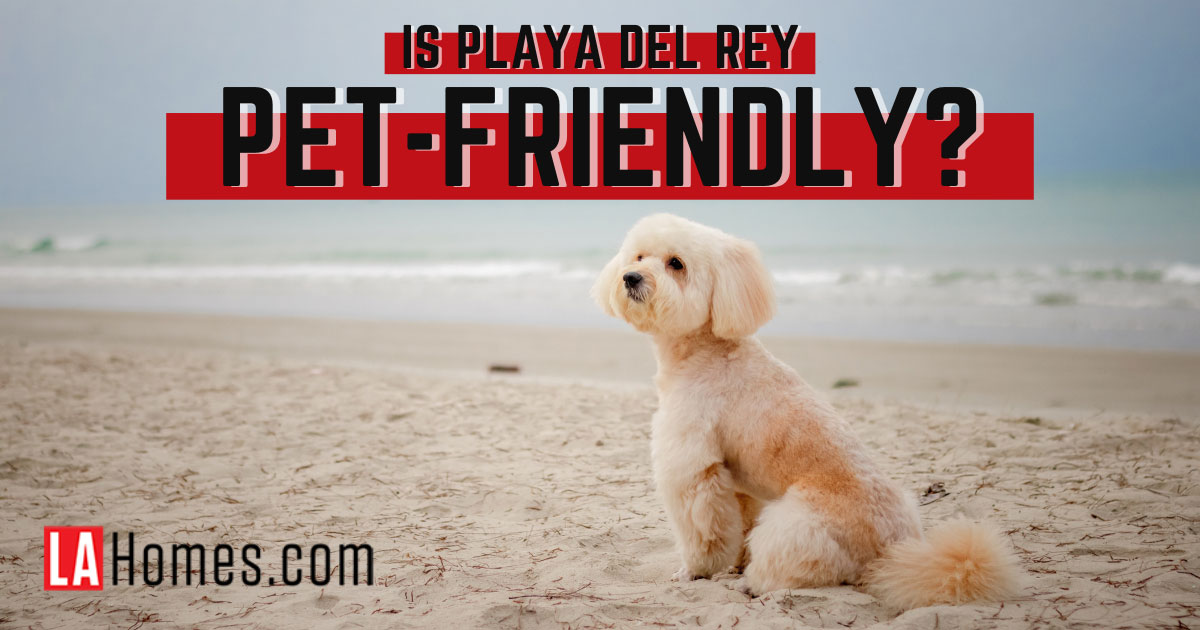 The Playa Del Rey community, a picturesque area near Los Angeles, is popular for residents and visitors alike. Pet owners considering living in Playa Del Rey will wonder about its suitability for their furry friends. With its coastal setting and community vibe, the area offers various amenities and spaces that cater to pets. Dig into the available resources, recreational spots, and overall atmosphere in Playa del Rey to determine if this Los Angeles community is ideal for you and your pet to call home.
Best Dog Parks Near Playa Del Rey
Pet owners will find a plentiful assortment of dog parks in and near Playa Del Rey, California. Each dog park has its unique amenities and hours of operation may vary, but they're all great places to take pooches out for some fresh air, socialization, and exercise.
Bluff Creek Dog Park
Bluff Creek Dog Park, located in the neighboring Playa Vista neighborhood, has separate areas for large and small breeds and plenty of seating areas for owners. Dog waste bags are available on-site, and the park is fully fenced. The park also offers drinking and splashing water along with lots of tennis balls for dogs to play with. There is ample street parking and a wide cement walkway that curves through the park, as well as plenty of trees for extra shade. This dog park also has a special pet turf surface to prevent muddy paws.
Bluff Creek Dog Park Additional Information
Address: 12604 Bluff Creek Dr, Los Angeles, CA, 90094
Hours: 8:00 a.m.–6:00 p.m.
Glen Alla Dog Park
Glen Alla Dog Park is part of Bill Rosendahl Del Rey Park and is located just outside of the play area in the nearby Marina Del Rey community. This central portion of the park features a cemented walking path where pets can remain on a leash. Most of the park is dog-friendly as long as pups stay on leash. In addition to being dog-friendly, the park itself features a playground, picnic tables, a basketball court, tennis courts, and paddle tennis courts.
There is a separate fenced-in area for off-leash pets to play and socialize as well. It includes a turf and natural grass section with benches, pet waste bags, and water. There is a separate area for large and small breeds to keep smaller dogs safe.
Glen Alla Additional Information
Address: 4711 Alla Rd, Marina Del Ray, CA 90292
Hours: 5:00 a.m.–10:30 p.m.
Westminster Dog Park
This popular dog park is located in the beautiful Venice neighborhood and gives pups a chance to play off-leash. Westminster Dog Park features a fully fenced play area and a dog run so that pooches of all ages, sizes, and breeds can get training and exercise. There is also plenty of water to keep dogs hydrated, along with pet waste bags for owners to do easy cleanup. The ground here is covered with wood chips and dirt, offering a comfortable surface where dogs can roam safely. Dogs may only be off-leash in the main dog play area and must be on a leash when both entering and exiting the dog run areas.
Westminster Dog Park Additional Information
Address: 1234 Pacific Ave, Venice, CA 90291
Hours: 7:00 a.m.–9:00 p.m. (opens 10:00 a.m. Tuesdays)
Pet Stores Near Playa Del Rey
There are many pet stores and pet-friendly stores in and around the Playa Del Rey area. Centinela Feed and Pet Supplies has several locations in the area, including one in the city of Torrance and one in Rancho Palos Verdes. This dog-friendly pet store carries a large assortment of healthy pet food, treats, toys, and other supplies. Aside from the impressive selection of pet and livestock goods, Centinela also provides a range of services for dogs, including a self-service dog wash, training classes, anesthesia-free teeth cleanings, dog grooming, and a mobile vet.
Healthyspot is a popular, pet-friendly pet store that hosts many special events in-store and in the local community. This pet store offers a wide range of healthy food options for dogs, cats, and other pets. Dogs on a leash are welcome to shop and visit the store with their owners. Healthyspot also provides many services, including obedience training, grooming, pet daycare, and preventative dental care. Nutrition consultations with pet owners help them make the best decisions for their dog or cat.
Pet Groomers Near Playa Del Rey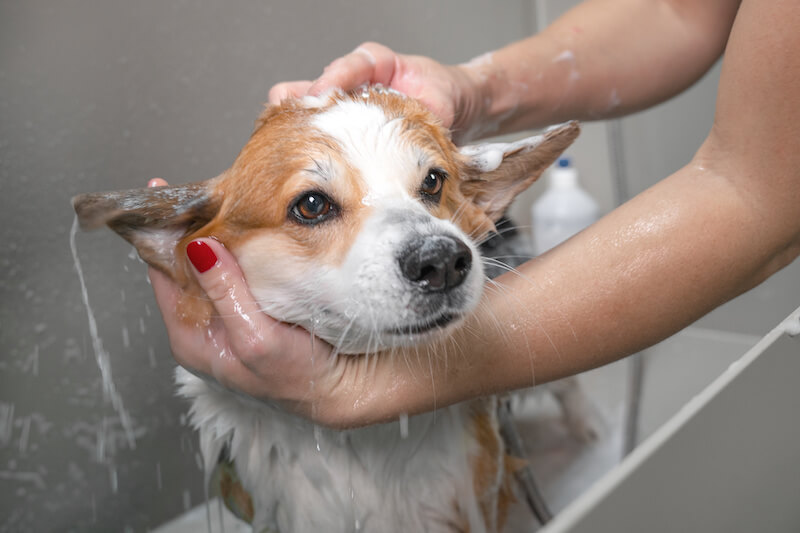 A well-groomed pet is a happy pet, and it also makes for happy owners. Here are some of the best pet groomers near Playa Del Rey:
The Pet Wash in the neighboring El Segundo community has both self-service and scheduled full-service bathing and grooming. All services at The Pet Wash are affordable, and full-service options include cage and kennel-free coat washing, low-stress grooming, and a shed-less treatment to reduce shedding and allergies.
Seaside Grooming is a local business that has been providing professional pet grooming services in the area for over 10 years. This groomer deals with dogs of all sizes and breeds. Seaside Grooming is located on Culver Boulevard in Playa Del Rey.
Cats & Dogs in the Bubbles is located in Los Angeles and provides a wide assortment of grooming for many pets including dogs, cats, rabbits, and guinea pigs. The groomer also offers dog spa services like ear cleanings, nail trims, massages, and more. The groomers take time to get to know every pet to help ensure that they enjoy a safe, comfortable, low-stress experience every visit.
Dogromat is located on Lincoln Boulevard in Marina Del Rey. This local business offers a range of grooming services as well as daycare and boarding.
Veterinarian Clinics Near Playa Del Rey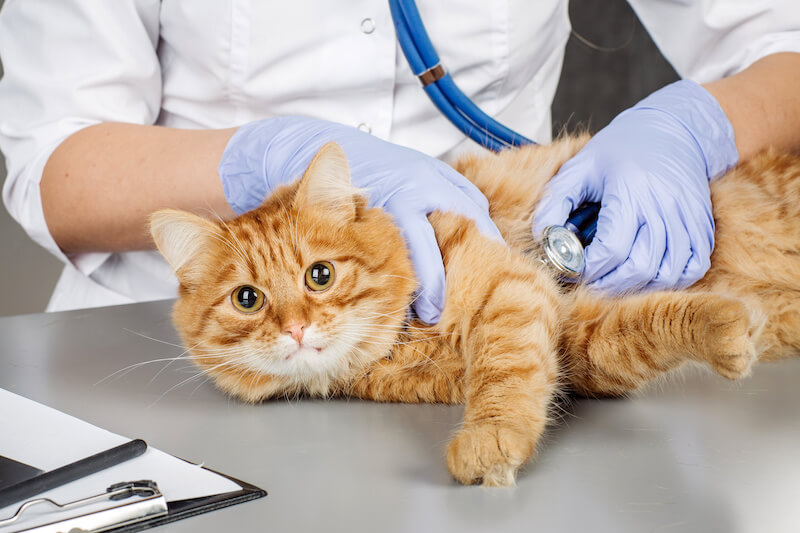 Given all of the outdoor activities you can do daily in Playa Del Rey, pet owners will have peace of mind knowing that there are plenty of high-quality and trusted veterinarians nearby. Marina Veterinary Center practices traditional pet medicine as well as cardiology, internal medicine, veterinary surgery, radiology, ultrasound, and laparoscopic surgery. Its special LOVE spay service provides spay for female pets that is less invasive and requires less recovery time. Marina Veterinary Center is part of the Companion Pet Partners hospital group.
Shane Veterinary Medical Center offers services for pets like vaccinations and parasite prevention, dental care, and routine exams. This veterinarian also has an urgent care and emergency care services division in case pets need immediate medical attention. They also provide a wide range of other health services and offer financial support with the CareCredit credit card.
Bay Animal Hospital has been helping pets and their owners for over 30 years in the Manhattan Beach community. This veterinarian clinic has seen over 235,000 pets and currently has eight veterinarians on staff and 40 support staff members. This clinic offers standard care for dogs, cats, and other pets, as well as surgery, boarding and bathing, radiology, dental care, senior wellness, and much more.
Serenity Veterinary Care focuses on senior pets to provide them with the best quality of life in their older years. This veterinary care center serves Orange County, the city of Thousand Oaks, San Gabriel Valley, and all of Greater Los Angeles. The clinic provides hospice, end-of-life care, and aftercare once pets have passed away.
Other Helpful Resources for Playa Del Rey Pet Owners
There are plenty of other great resources for Playa Del Rey pet owners, including amazing dog beaches, specialty stores for other pets like reptiles and horses, and more. Rosie's Dog Beach is located in the city of Long Beach and provides a great spot for dogs to enjoy fun in the sun and the water. The dog beach offers a spacious parking lot, showers, and clean restrooms, as well as bins for dog messes.
Dockweiler Beach RV Park offers beautiful ocean views and plenty of space for visitors to stay and park their RVs. A maximum of two cats and/or dogs are allowed here, but they must be on a leash no longer than six feet long whenever they are outside the vehicle. All dog owners must provide proof of rabies vaccine and a valid license. Animals may not go onto the beach, and all pet droppings must be removed and disposed of immediately from the premises.
PalsNPets is a nonprofit shelter providing a safe place for unhoused pet owners and their pets, located in Marina Del Rey. The Animal Wellness Foundation is a nonprofit organization that raises money for companion animals of low-income families, the housing and rehabilitation of homeless animals, and helps to rescue and foster animals that were found in abusive, neglectful, or abandoned situations. They also fund spay, neuter, and vaccination programs and support animal protection policies at the federal level.
Pet-Friendly Playa Del Rey
Deciding where to live with a pet involves considering multiple factors, from available amenities to recreational spaces. Playa Del Rey presents a compelling option for pet owners with its coastal charm and welcoming community. Some of its best parks offer amenities and spaces that cater to the needs of pets to exercise and socialize, and there are numerous stores and vets to help with care. Playa del Rey stands out as a community that values and accommodates the furry members of families.