Is North Hills a Good For Pet Owners? Discover Dog Parks, Pet Stores & Vet Clinics Near North Hills
Posted by Courtney Korb on Thursday, April 13, 2023 at 10:51:40 AM
By Courtney Korb / April 13, 2023
Comment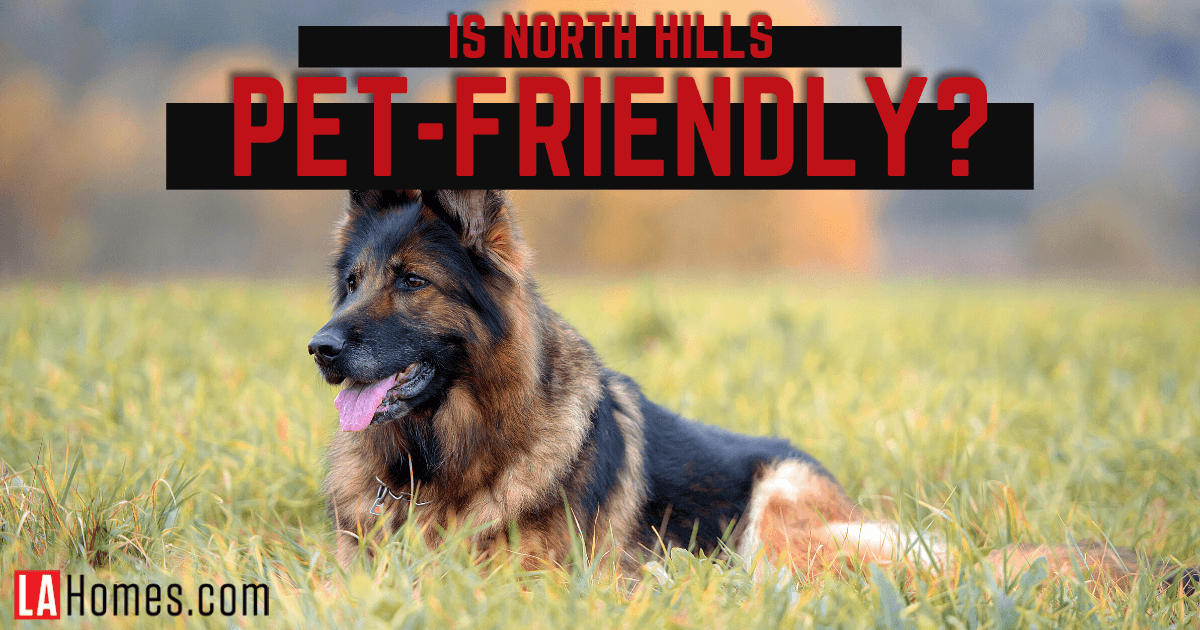 The centralized location of the North Hills neighborhood in the city of Los Angeles makes it ideal for pet owners. Numerous San Fernando Valley hiking trails where leashed dogs are welcome with their owners are just a short drive away in every direction. There are several off-leash dog parks nearby as well. Pet stores and veterinary clinics are easy to find nearby. And for anyone who wants their pup to get that "Hollywood spa" treatment, North Hills has several high-end pet groomers up to the task. Here's a closer look at the things to know before moving to North Hills, Los Angeles, for pet owners.
Best Dog Parks Near North Hills
Most single-family homes in North Hills have small yards, and the townhomes and condos concentrated near the 405 freeway don't have yards. This makes it critical for dog owners to know the nearest off-leash parks, so their pets can exercise and socialize with other dogs and people. Here are three of the best dog parks near North Hills.
Sepulveda Basin Off-Leash Dog Park
The closest option to North Hills is the Sepulveda Basin Off-Leash Dog Park. This park is located on Victory Boulevard in the city of Van Nuys, to the south of North Hills. To access the three different fenced areas of the dog park, look for the gated park entrance where Encino Avenue intersects with Victory Boulevard. One is for large dogs, one is for small dogs, and one is for small or timid dogs. The signs clearly show which section is for each type of dog.
Each park is relatively large, with agility obstacles, grass and dirt surfaces, and many trees to sniff. There are benches, chairs, and porta-potties for dog owners.
17550 Victory Blvd., Van Nuys, CA 91406
Open from sunrise to sunset every day
Closed Fridays from 6:00–11:00 a.m. for maintenance
Whitnall Highway Off-Leash Dog Park
The Whitnall Off-Leash Dog Park is just a few miles from North Hills in the North Hollywood neighborhood, at the intersection of the Whitnall Highway and Cahuenga Boulevard. This recently renovated park has separate sections for large and small or shy dogs. It has a small grassy area and a much larger, sandy dog run. It has some shaded areas with benches for owners to sit and relax while their pets run around. There are also a few agility obstacles in the large dog section. There are also some picnic tables, although food and drinks are prohibited inside the park.
There is a drinking fountain for pets and portable restrooms for pet owners. All pets must be spayed or neutered to enter the park. There's also plenty of free parking along the street next to the park.
5753 Whitnall Highway, North Hollywood, CA 91601
Open daily from sunrise to sunset
Closed Tuesdays from 6:00–10:00 a.m. for maintenance
Laurel Canyon Dog Park
The Laurel Canyon Dog Park is about a 20-minute drive from North Hills in the Laurel Canyon area. This was the first official dog park in Los Angeles County, and it's about 3 acres in size. It's worth the drive to visit this dog park, especially for those who appreciate checking out all the luxury homes in the Hollywood Hills. It's even possible to bump into celebrities who bring their pets to this dog park.
The park has two fenced sections: one for small and timid dogs and one for larger dogs. There's little grass here, so it gets dusty as pets run around. It has some picnic tables and shade for owners to enjoy. A small playground is also fenced in, but no dogs are allowed in that area.
8260 Mulholland Dr, Los Angeles, CA 90046
Open daily from sunrise to sunset
Closed Fridays until 11:00 a.m. for maintenance
Pet Stores Near North Hills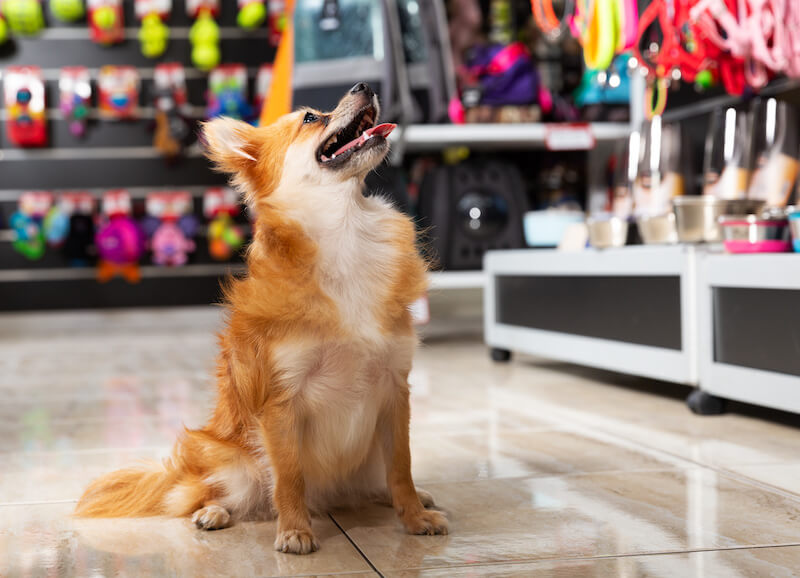 North Hills has all the regular chain pet stores that can be found in any city. But some of the locally owned pet shops give the San Fernando Valley its unique character. Here are some local favorites to explore for pet food and care products.
C&C Pet Food for Less is located on Nordhoff Street in the heart of North Hills. The store is open seven days a week and exclusively sells Fromm Family Pet Foods. The food types are divided by breed size, age, recipe types, and other factors. It's a fun and welcoming store where leashed pets can accompany their owners inside.
Big Al's Feed & Pet is located in the North Hills Shopping Center on Balboa Boulevard. It sells a wide range of pet foods, treats, and other products. They offer free same-day delivery on orders of $50 or more for anyone within five miles of the store.
The Lazyboy Pet Store is located just west of the Van Nuys Airport, along Balboa Boulevard. It sells food, treats, and products for dogs and cats and also carries turtle and fish food. They also have dog bowls, leashes, and other accessories here. Popular food brands at this quirky, locally-owned shop include Orijen, Kelly's Feed, Zignature Dog Food, Acana, and Taste of the Wild.
Pet Groomers Near North Hills
Dog owners in LA County are known for keeping their pets clean and stylish at all times, and the North Hills neighborhood is no exception. Dog grooming services are top-rated; some will even come to the owner's home for a complete doggy spa treatment.
Doggie's Groom Mobile will send a professional groomer to the owner's home within five hours of requesting a grooming appointment. Their mobile vans are fully equipped to provide all the grooming services needed. This includes a bath and blow-dry, blueberry facials, nail trimming, haircuts or shaving, and much more. They have an excellent reputation for on-time service at reasonable prices.
Happy Paws Grooming Salon is located in the nearby Mission Hills neighborhood. They offer complete pet grooming services at their salon. This business has a loyalty club where members get their tenth grooming session free. Their services are by appointment only, but they're open seven days a week.
Dog Dash is a mobile grooming company located in Granada Hills. Their grooming vans are a safe and clean place for dogs to get pampered. Services include haircuts, shaves, baths, blow-drying, and more. They offer "a la carte" services and package deals, depending on the owner's preference. They take appointments seven days a week and deliver dog food upon request.
OMGrooming is located in the Northridge neighborhood. They offer full grooming services for dogs and cats and are open from Tuesday through Saturday. This is another mobile grooming service, so appointments are required. Their services include breed-specific haircuts and customized packages recommended for specific breeds.
Veterinarian Clinics Near North Hills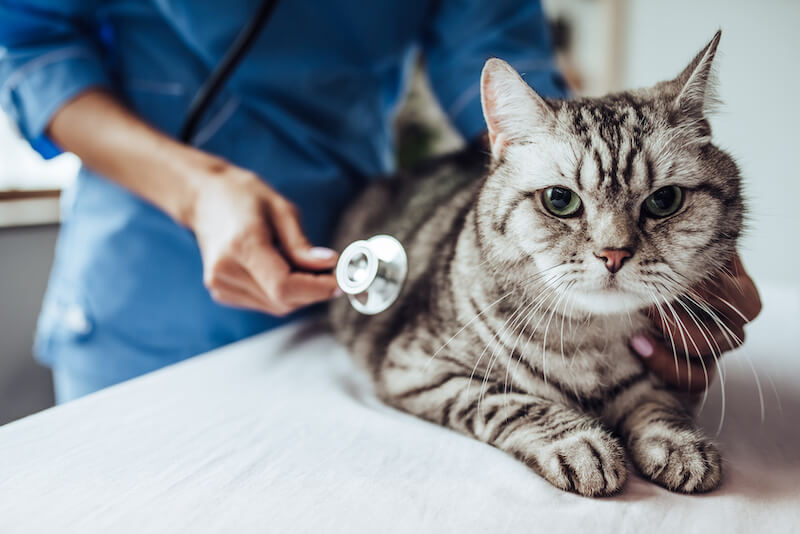 Knowing that a veterinarian's clinic is close by in case of emergencies gives many pet owners peace of mind. One of the nice things about the San Fernando Valley is there are plenty of clinics and emergency pet hospitals to choose from—a great pet-centric addition to the best amenities in North Hills. Here are a few vet clinics close to the North Hills neighborhood.
Vet People Veterinary Services is located on Nordhoff Street in North Hills. They primarily focus on dogs and cats. This is a small clinic and does not provide surgical procedures or X-rays. But regular pet wellness checkups, vaccinations, and other routine care are very convenient for folks in the neighborhood.
The Van Nuys Vet Clinic is in the shopping center at the corner of Van Nuys Boulevard and Sherman Way. This full-service veterinary clinic offers pet surgery, dental care, routine vet care, vaccines, sterilization, and microchipping. They're open from 8:30 a.m.–8:00 p.m. on weekdays and from 9:00 a.m.–6:00 p.m. on Saturdays.
The Granada Veterinary Clinic is located in Mission Hills on Sepulveda Boulevard, just north of the 118 freeway. This clinic charges a walk-in fee, so scheduling an appointment for routine care visits is best. The clinic does keep staff on call for pet emergencies, however, including after hours. They only treat dogs and cats.
The Northridge Pet Hospital is located directly west of North Hills on Lindley Avenue. This is a full-service pet hospital rather than a clinic. They've been in business for 35 years and offer a full suite of diagnostic imaging, cancer diagnosis and treatment, cardiology, dentistry, surgery, and other serious health needs of dogs and cats. They also offer boarding and grooming services for pets. The Northridge Pet Hospital is open Monday through Saturday.
North Hills is a Dog Lover's Neighborhood
North Hills is in the heart of the San Fernando Valley, which is just a short drive away from all the services and products a pet owner could need. The best parks in North Hills are great for dogs, and some have off-leash areas. The fact that North Hills and the neighboring communities have so many dog-specific businesses speaks to how widespread dog ownership is here. Many additional companies cater to dog owners in the area, so getting out and exploring the community will uncover more options.