Is NoHo Arts District Pet-Friendly? Best Dog Parks, Pet Stores & Veterinarians Near NoHo Los Angeles
Posted by Courtney Korb on Tuesday, August 15, 2023 at 10:09:13 AM
By Courtney Korb / August 15, 2023
Comment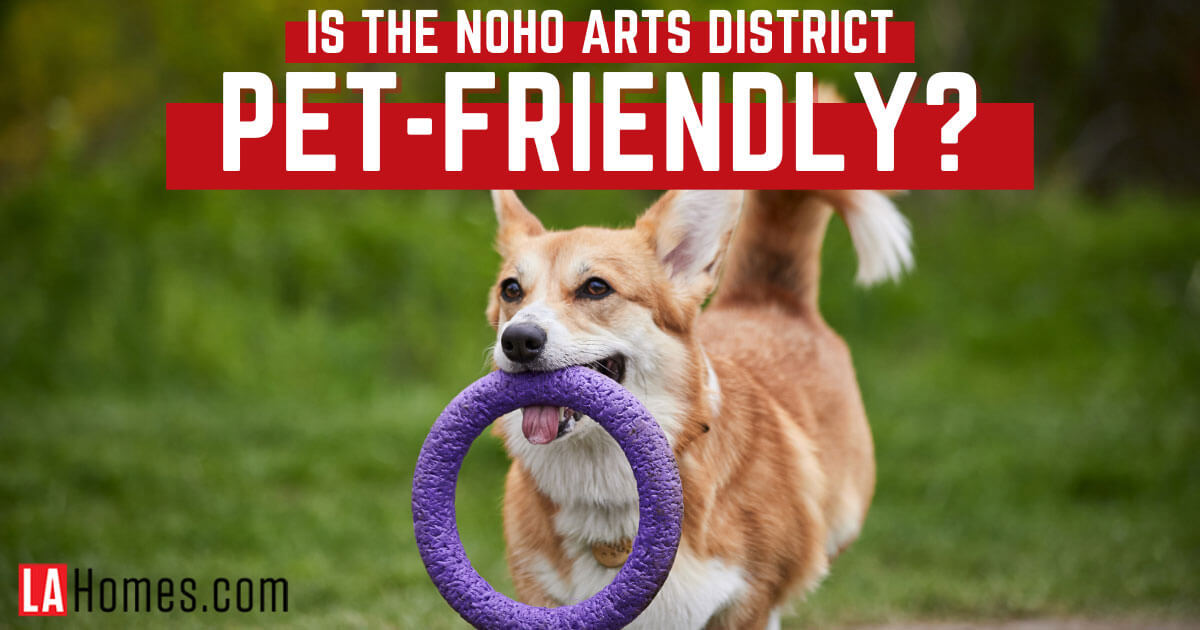 In the heart of the city of Los Angeles, the NoHo Arts District thrives as a pet-friendly haven. This vibrant neighborhood celebrates its artistic pulse alongside an unmistakable canine culture, making it an urban paradise for dog lovers. With its eclectic mix of art galleries, theaters, and eateries, NoHo Arts District provides a dynamic backdrop for residents and their furry friends to explore and thrive. From charming dog parks and specialized pet services to trendy pet-friendly housing options, this thriving district embraces the canine lifestyle, making it an idyllic destination for discerning pet owners moving to Los Angeles who seek a blend of artsy charm and pet-centric living.
Best Dog Parks Near NoHo Arts District
Pet owners can let their dogs off the leash, relax and have an iced coffee with other like-minded people at the dog parks in or around homes in the NoHo Arts District. NoHo is an urban area with lots of concrete near the eastern end of the San Fernando Valley. However, that doesn't mean it lacks outdoor spaces where owners can take their dogs for some exercise and play. Here are some of the best dog parks near the NoHo Arts District.
Dog Park at NoHo West
The Dog Park at NoHo West is a bit complicated to find. NoHo West is a mixed-use residential, commercial, and office district that has been under redevelopment for a few years. There are low-rise North Hollywood condos near the Hollywood Freeway, a shopping center, service businesses, restaurants, and much more within walking distance in NoHo West. The dog park is on the back side of the main section of the mall, near the corner of Gentry Avenue and Laurel Grove Drive.
This is a no-frills park with double-gated entrances on the north and east sides. It has a mix of artificial turf and gravel areas for dogs to run around and play. There is also a children's play area beside the dog park. The park is incredibly convenient for people living in NoHo West, and mall parking is available for anyone who wants to drive to it for a visit. It does not have separate areas for large and small dogs.
Dog Park at NoHo West Additional Information
Address: 6131 Gentry Ave, North Hollywood, CA 91606
Hours: Open from sunrise until 10:00 p.m.
Closed some mornings for maintenance and cleaning
Whitnall Highway Off-Leash Dog Park
The Whitnall Highway Off-Leash Dog Park is just a short drive from the NoHo Arts District. It is at the intersection of Whitnall and Cahuenga Boulevard, although the only parking available is on the street, on the west side of the park. This park has excellent amenities, including separate large and small dog areas. The small dog area has an artificial turf surface. The large dog area has mixed dirt and sand surfacing and a flat area for running around.
The park's west side has several shade pavilions and chairs for owners to sit and watch their four-legged friends at play. A doggy drinking fountain, a small splash pool, water bowls, waste bags, and trash bins are provided.
Whitnall Highway Off-Leash Dog Park Additional Information
Address: 5753 Whitnall Hwy, North Hollywood, CA 91601
Hours: Open daily from sunrise to sunset
Closed Tuesday mornings from 6:00–10:00 a.m. for maintenance
Laurel Canyon Dog Park
Dog owners can drive south through the Los Angeles luxury homes in the Laurel Canyon neighborhood to reach the Laurel Canyon Dog Park. It's not unusual to run into a movie star playing with their dog in this park off Mulholland Drive. It doesn't have many amenities, but it is a sizeable three-acre space for dogs to run around and play safely. There is a small dog area fenced in near the children's playground. Owners can sit on a bench under the shade pavilion as their dogs run and socialize. The park is entirely dirt-surfaced, so dogs may need a bath when they get home from a visit here.
Laurel Canyon Dog Park Additional Information
Address: 8260 Mulholland Drive, Los Angeles, CA 90046
Hours: Open daily from sunrise to sunset
Closed Friday mornings from 6:00–11:00 a.m. for maintenance
Pet Stores Near NoHo Arts District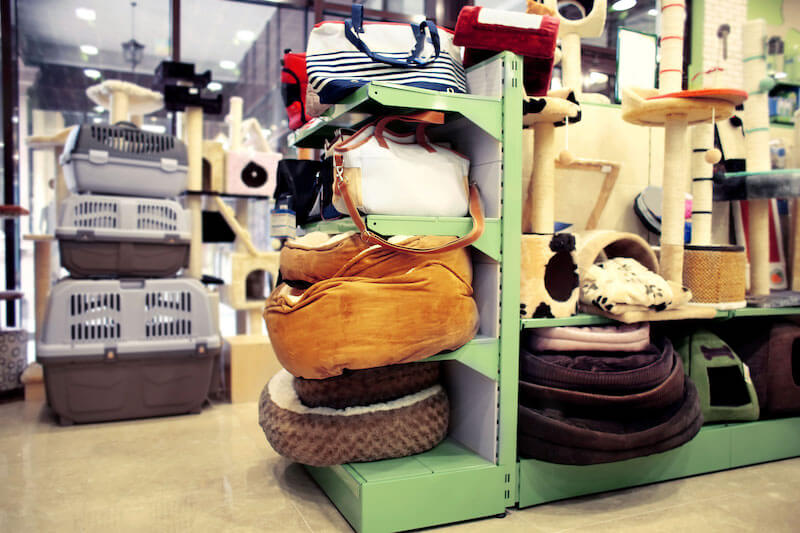 The NoHo Pet Store is centrally located in the Arts District at 5054 Lankershim Boulevard. This simple and family-run pet shop offers food and treats for dogs and cats, grooming services, and obedience training. It also has state-of-the-art self-washing stations, so owners can bathe their pets without making a mess at home.
Animalia NoHo at 5026 Vineland Avenue is a pet food and natural wellness store for dogs and cats. They emphasize raw treats and foods that promote a healthy coat and a healthy body for pets. Animalia carries many foods that are raw and made fresh daily, including turkey, chicken, and beef. Probiotics, vitamins, and supplements are also available. The store even sells all-natural, dehydrated chicken feet for dogs. They also have grooming and boarding services.
Collar and Leash North Hollywood is located at 5160 Vineland Avenue. The store has more than 100 varieties of pet foods for dogs and cats available. It also sells many collars, leashes, and other pet supplies, as the name implies. Owners can get pet vaccinations here and teeth cleanings. Collar and Leash also helps adopt shelter pets to loving families.
There is also a PetCo chain store located at 4821 Lankershim Boulevard. It has a vast selection of pet supplies and foods for dogs, cats, reptiles, birds, fish, and more. There is a Just Food for Dogs store inside this PetCo. Dog owners can bring their pets here for nutritional counseling and fresh meals made from raw ingredients.
Pet Groomers Near NoHo Arts District
The Golden Paws Mobile Spa is a pet grooming service that will come to the owner's home in the NoHo Arts District to pamper four-legged friends. They bathe and cut pets across the San Fernando Valley in their mobile grooming van. Appointments can range from 30 minutes for a simple bath to two hours for a bath and haircut.
WLB Grooming is in a shopping center on the corner of Magnolia Boulevard and Bakman Avenue in North Hollywood. This luxury grooming salon offers a consultation with a groomer before every appointment starts. Their menu of services includes blueberry facials, mud baths, custom cuts and styles, hair coloring, nail filing, de-shedding, and much more.
The expert groomers at Fluffology are all trained by National Master Groomer Liz Hampton. This luxury grooming salon is located at 11128 Magnolia Boulevard. In addition to grooming, Fluffology can do a coat analysis and nutritional counseling with dog owners. They check for missing or excessive items in a pet's diet and help the owner develop an expert dietary plan based on the results.
Bone Sweet Bone is located at 5302 Vineland Avenue in the NoHo Arts District. Whether the owner wants a simple bath for their pet or the full salon and spa experience, they can find it at Bone Sweet Bone. They also offer stay-and-play care for when owners want to drop their dogs off for work or boarding services for more extended stays.
Though never lacking for pet grooming services in the neighborhood, there's an abundance of pet amenities in Valley Glen, just a few minutes northwest.
Veterinarian Clinics Near NoHo Arts District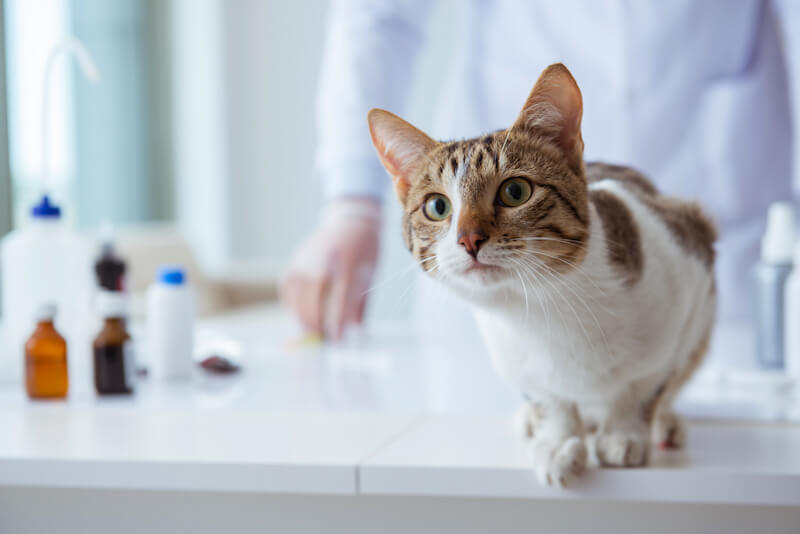 The North Hollywood Animal Care Center is at 11561 Oxnard Street. Note that this clinic does not provide emergency care or accept walk-ins. Pet owners have to make an appointment ahead of time. They offer routine veterinary care, from pet wellness checks to surgery, lab work, diagnostics, and pet dentistry. They're open Monday through Friday from 8:00 a.m.–5:00 p.m.
The Best Friends Animal Hospital is on the Hollywood Freeway's other side, west of the NoHo Arts District. The address is 5425 Laurel Canyon Boulevard. This pet hospital offers full-service animal hospitalization when needed. They have a full surgical suite, multiple vets on staff, and an in-house pharmacy. Best Friends is a veterinary clinic, and animal hospital rolled into one location. Its regular open hours are from 7:30 a.m.–7:00 p.m., Monday through Friday.
Affordable Animal Hospital NoHo is one option that does provide emergency veterinary care. It is located at 5118 Vineland Avenue. Services provided include regular exams, spaying and neutering cats and dogs, orthopedic surgery, dental surgery, and microchipping. They also have a low-cost vaccination program for pets.
TrueCare for Pets, located in the Studio City neighborhood, is open 24/7 for severe pet health emergencies. The hospital is just 10 minutes away from most areas in the NoHo Arts District, at 11170 Ventura Boulevard. While other vet clinics and animal hospitals close for weekends and holidays, TrueCare for Pets does not. They're open every day, day and night. The fact that this hospital is so close to the neighborhood adds excellent value to pet owners since there are few full-time clinics in the area.
Other Helpful Resources for NoHo Arts District Pet Owners
Fetch! Pet Care in the NoHo Arts District is perfect for anyone who requires pet sitting, dog walking, or other related services. They also offer overnight pet care and boarding services if the owner needs to leave town briefly. The company operates a pet taxi service for owners who need their dogs transported to the vet, groomer, trainer, or other services. All the pet sitters employed at Fetch! are qualified to administer medication, including subcutaneous shots if needed.
The Barking Bunch is a dog training service located on Willowcrest Avenue in North Hollywood. The professional trainer who runs the business uses positive reinforcement training to teach better behaviors in dogs or to train them from the time when they are puppies. They offer one-on-one training sessions with owners if needed and also run a doggie daycare service.
The NoHo Arts District: A Pet Owner's LA Paradise
The NoHo Arts District exemplifies a modern, pet-friendly community, merging an artistic and dynamic urban lifestyle with a passion for canine companionship. Despite all the best neighborhoods in Los Angeles and their fantastic pet-friendliness, the NoHo Arts District offers an inclusive environment where pet-friendly amenities and LA lifestyle intersect. From its leafy parks to pet-welcoming establishments, NoHo's charm lies in its commitment to catering to every resident—human and pet alike. This fusion of vibrant living and pet-friendliness offers a distinct lifestyle, making the NoHo Arts District an aspirational choice for dog lovers navigating the real estate terrain of Los Angeles.