Is Lake Balboa Pet-Friendly? Best Dog Parks, Pet Stores & Vets Near Lake Balboa
Posted by Courtney Korb on Thursday, July 20, 2023 at 8:27:10 AM
By Courtney Korb / July 20, 2023
Comment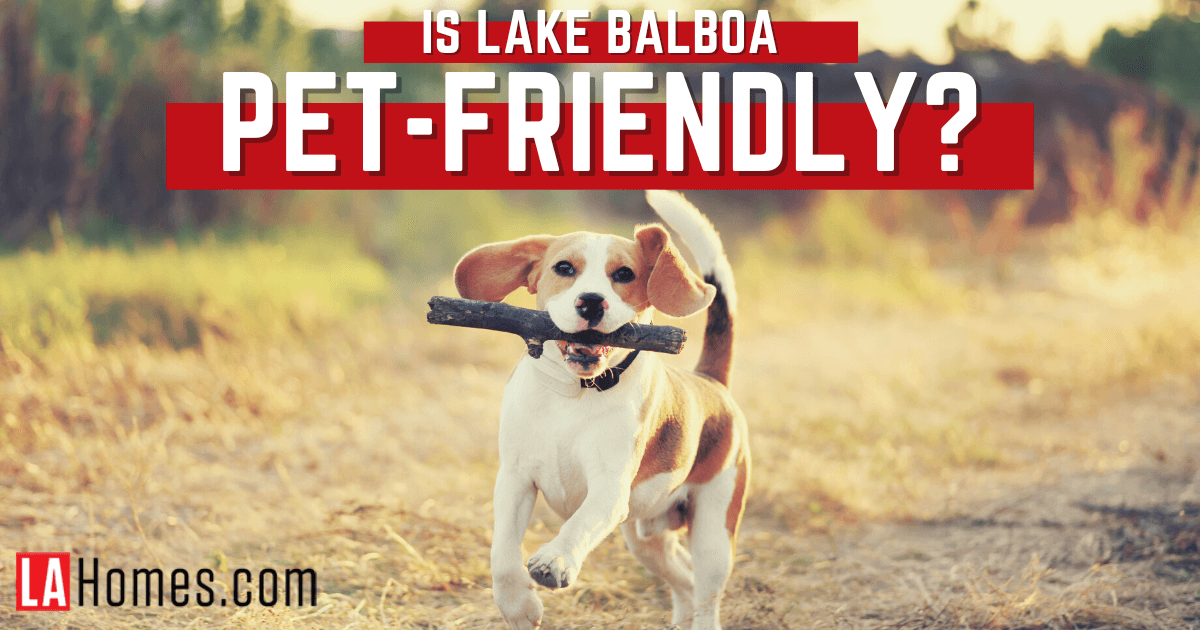 In Los Angeles' sprawling cityscape, one niche community stands out for its pet-friendly amenities: Lake Balboa. This enclave, renowned for its open spaces, recreational parks, and suburban feel, has attracted pet owners moving to Los Angeles in droves. But does it tick all the right boxes for those sharing their lives with furry, feathered, or scaled companions? This article provides an in-depth look at the offerings in the Lake Balboa neighborhood, highlighting its walking trails, pet services, and animal-friendly environment—and discerns whether it's truly a pet lover's paradise in the heart of the City of Angels.
Best Dog Parks Near Lake Balboa
Located in the San Fernando Valley region of Los Angeles, Lake Balboa is a neighborhood with a population of approximately 26,000. Pet owners may wonder whether this area is a good choice for themselves and their furry friends. This dog park list helps residents provide their pets with safe, fun places to get outside and exercise.
Sepulveda Basin Off-Leash Dog Park
Sepulveda Basin Off-Leash Dog Park serves the South Valley region and offers three separate fenced-in areas for small and large dogs and a separate space for shy and timid dogs. There are many reasons to love living near Sepulveda Basin, but the dog park—which features a miniature agility area and several water access points—may top the list for dog owners. Each section offers a variety of obstacles for dogs to try and ample grassy, open space for running and playing fetch.
The small dog area is reserved for pups that weigh 20 pounds or less. The park also features several large trees for shade. Per park rules, waste must be picked up immediately, and owners must always supervise their dogs. Dogs must also be spayed or neutered per local laws.
Sepulveda Basin Off-Leash Dog Park Additional Information
Address: 17550 Victory Blvd., Encino Ave., Van Nuys, CA 91406
Hours: Open daily from sunrise to sunset
Closed on Fridays from 6:00–11:00 a.m. for maintenance
Laurel Canyon Dog Park
Laurel Canyon Dog Park is located within Laurel Canyon Park and was the first official dog park in Los Angeles. This large park offers three acres of off-leash access for pets to run and play. The park is the center point of the Laurel Canyon neighborhood and features lots of shaded benches and picnic areas and a separate area for small or shy dogs near the fenced-in playground. Dogs are not permitted within the playground area.
The park has a 35-car capacity parking lot for easy access. The dog park recently underwent a makeover and now provides plenty more spaces for shade so pets and their owners can keep cool in the California sun. All dog owners must ensure their pets are spayed or neutered and must pick up pet waste immediately per park rules.
Laurel Canyon Dog Park Additional Information
Address: 8260 Mulholland Dr., Los Angeles, CA 90046
Hours: Open daily from sunrise to sunset
Closed on Fridays from 6–11 a.m. for maintenance
William S. Hart Off-Leash Dog Park
William S. Hart Off-Leash Dog Park provides visitors several amenities, including benches, picnic tables, and public restrooms. This popular dog park in West Hollywood offers a fenced-in area for dogs and their owners. Water fountains are available, and the dog park area is covered with mulch, so it's gentle on sensitive paws. The park is located between Fountain and Sunset Boulevard and is a local city park with dog access. Though it may not be the largest option, it's an excellent place for dogs to exercise. Parking is available for visitors, and local laws apply for all pets. This park has no separate area for large and small dogs, so owners should be vigilant when bringing their pets there during busy hours.
William S. Hart Off-Leash Dog Park Additional Information
Address: 8341 De Longpre Ave., West Hollywood, CA 90069
Hours: Open Monday through Sunday, 6:00–12:00 a.m.
The park is serviced each morning but remains open during cleaning
Pet Stores Near Lake Balboa
There are several pet stores located near Lake Balboa that cater to a variety of pet owners. Red Barn Feed & Pet caters to dog and cat owners, bird owners, and horse owners. The store has been serving locals for over 50 years and provides a wide range of products for animals. Each spring, the store sells baby chicks. Members of the Frequent Buyer Program can get additional savings on pet products.
Centinela Pet and Feed Supplies have several locations throughout California, including one in the nearby Pico Robertson neighborhood. This pet store mainly caters to dogs and cats, offering a wide selection of products and services. From dog food and treats to toys, the store features a vast inventory of products for pet owners. They also offer grooming, dog training, teeth cleaning, and a self-serve dog wash so pet owners can bathe their pooch.
TAMS Pet Food and Supplies is located next to See's Candies in the Reseda community. The store offers teeth cleaning and mobile vet services. Pet owners will find a variety of dog and cat food, treats, toys, grooming supplies, and more. Many visitors love TAMS' low-cost veterinary services, including vaccines, dental cleanings, and more.
LazyBoy Pet Store is located nearby in the Van Nuys neighborhood and features an impressive selection of products and services. This pet store caters to cats, dogs, birds, reptiles, and more. Visitors will find many products and discounts, and some services are available, including delivery and curbside pickup.
Pet Groomers Near Lake Balboa
Pet grooming is a vital part of responsible pet ownership, and many reputable groomers are near Lake Balboa. Vida's Pet Grooming in Reseda offers a variety of services, including teeth brushing and gland expression. They also provide blueberry facials for dogs which can help to get rid of tear stains on fur. Dogs can also come for fur shampooing and conditioning, fur clipping, and more.
MiniPaw Spa, also in Reseda, requires new clients to make a non-refundable deposit of $30 before their appointment is confirmed. This cost goes toward the appointment cost, but there is a cancellation fee of $30 for appointments canceled within 24 hours, no-shows, and late appointments that are later than 15 minutes. Customers can book an appointment online, via email, or by phone. All services are performed by appointment only, and all dogs must have proper vaccinations prior to booking.
Petco is a major pet store chain that also offers dog grooming services. Services include baths with a deep-cleaning shampoo, blow-drying, nail trim, ear cleaning, a 15-minute brush out, and a scented spritz. Dog haircuts and gland expressions are also available. Patrons can book an appointment through Petco's online reservations service, but walk-ins are also available if a groomer is available. A self-service dog wash is also available for $20.
Veterinarian Clinics Near Lake Balboa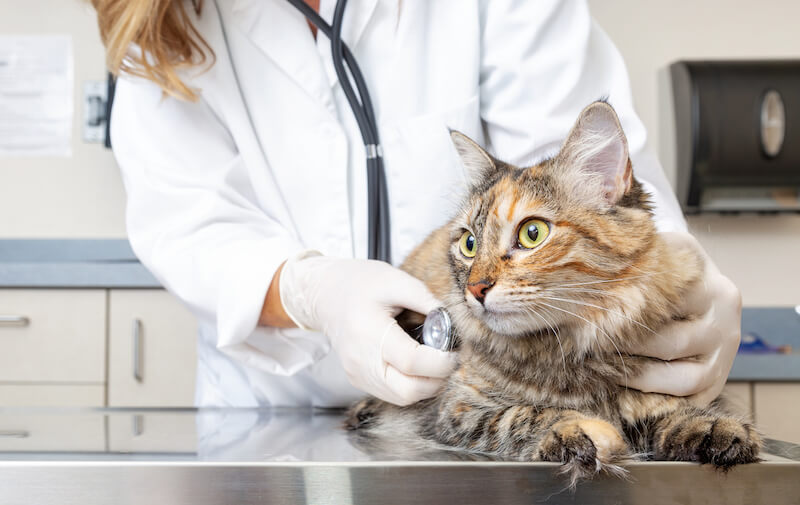 Access to quality veterinary care is crucial to any pet's health and well-being, and there are several reputable vets near Lake Balboa to choose from. Encino Veterinary Center is open seven days per week and caters to cats and dogs in the Encino neighborhood. Services include dental care and dental x-rays, ultrasound, surgeries, senior pet care, blood tests, wellness care, and more. Appointments are recommended, but walk-ins are also permitted.
Tarzana Pet Clinic has been doing business in the Tarzana neighborhood since 1990. This vet clinic caters to dogs and cats and provides a range of services. Pet owners can get blood tests, vaccinations, surgery, flea and tick prevention, and more for their pets. The clinic also has a digital X-ray system and a pet hospital. Tarzana Pet Clinic has been a staple for many pet owners in Lake Balboa for decades.
McGrath Veterinary Center is located in near Sherman Oaks and provides diagnostics, surgery, and exams for dogs and cats. The center also offers spay and neuter, wellness packages for puppies and kittens, laser therapy, dental care, and emergency services. Pet owners may book appointments online, and they also provide easy ordering of medications via an online pharmacy. The clinic provides a thorough nose-to-tail exam for all pets at their annual wellness checks.
Other Helpful Resources For Lake Balboa Pet Owners
Lake Balboa provides a range of resources for pet owners, including fun things to do, specialty stores for reptile owners and aquarium enthusiasts, and more. The Painted Reptile offers a variety of products for reptile owners, including feeder animals, cages, and other crucial supplies. Aquarium enthusiasts will enjoy a trip to the Canoga Park neighborhood and Vivid Aquariums. This store sells a variety of tropical fish, aquarium supplies, freshwater fish, and much more.
Hansen Dam Horse Park is an equestrian boarding stable located in the Lake View Terrace community. The facility also hosts shows for horse riding events and offers a wide range of services for horse owners. When it comes to fun things to do, there are lots of activities all throughout the year for pet owners near Lake Balboa, including dog parades, special events at local dog parks, dog agility classes, and much more. There are also several animal shelters located throughout the region. For those looking to adopt, Pet Orphans of Southern California almost always has cats and dogs available.
Pets Always Welcome in LA's Lake Balboa
Throughout the exploration, the Lake Balboa neighborhood has demonstrated a robust affinity for pets, thanks to its abundance of parks, trails, and pet-specific amenities. The neighborhood is something of an urban retreat where pets can thrive alongside their human companions, promoting a lifestyle that harmoniously blends city living with the joy of pet ownership. While it's critical for potential residents to consider their specific pet's needs, Lake Balboa presents a compelling argument as a neighborhood where pets are more than just allowed—they are celebrated. Lake Balboa's appeal goes beyond being simply pet-friendly, marking it as a vibrant pet-loving community.