Granada Hills is a Place for Pets: Local Dog Parks, Pet Stores & Vet Clinics
Posted by Courtney Korb on Thursday, August 18, 2022 at 12:10 PM
By Courtney Korb / August 18, 2022
Comment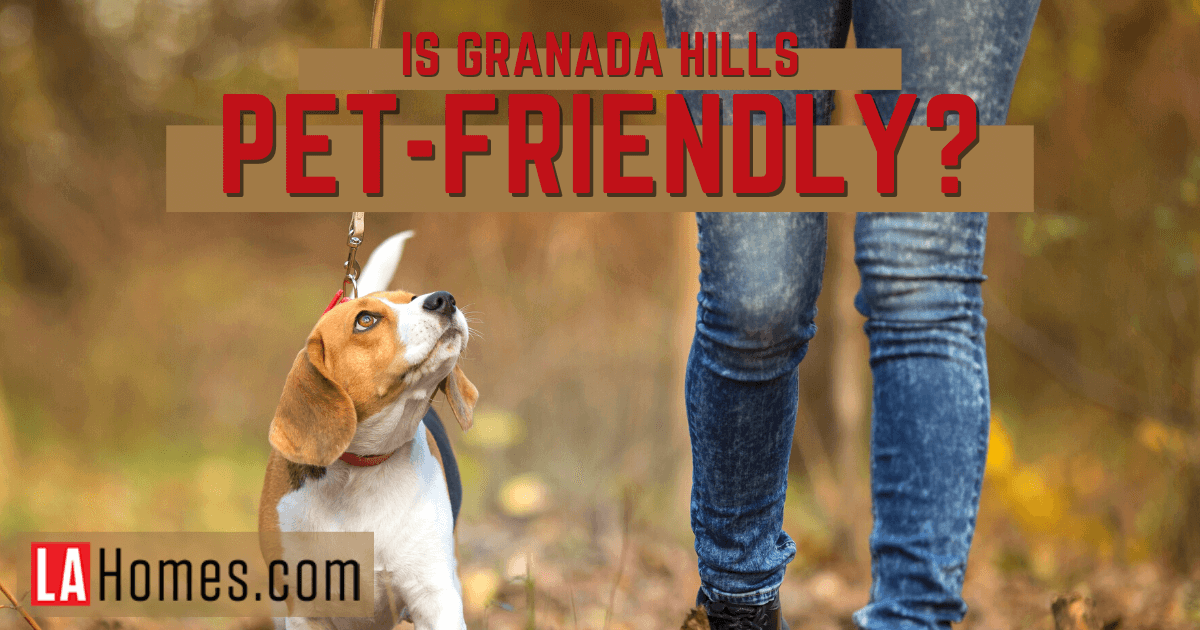 Granada Hills, a northern Los Angeles neighborhood, can be a fabulous place for pet owners with its lush parks and vibrant residential communities. From condos to luxury homes, the Granada Hills community offers a wide range of living experiences for humans and their animal companions, all within easy access to the city of Santa Clarita, downtown Los Angeles, and major routes like Interstate 5, 210, and the 405.
The typical weather in Granada Hills is sunny and warm, with an average temperature in the mid-60s and less than 25 days a year with precipitation. This area of the San Fernando Valley region may also entice pet owners who enjoy spending time outdoors. Learn more about Granada Hills and some of the best places to spend time with your pet around the city.
Best Parks for Dog Owners in Granada Hills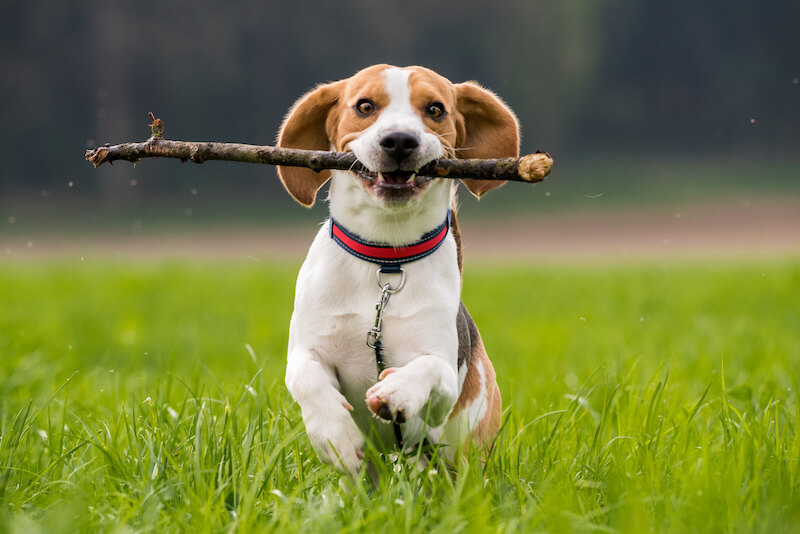 The Granada Hills neighborhood in Los Angeles covers more than 15 square miles, including public parks ideal for visiting with leashed dogs. In the northwest quadrant of the community is the more than 600-acre O'Melveny Park, a popular area for bird watching, hiking, and mountain biking. Dogs must be on a leash when walking on the single-track or fire road trails. The large park has a lot of nature to explore, so bring a snack or lunch to enjoy at the picnic tables.
Centrally located on the west side of Granada Hills, Zelzah Park is a small public park with trails ideal for walking leashed dogs. Additionally, Aliso Canyon Park has horse, hiking, and biking trails, where visitors can walk, jog, and take their leashed canine companions for long walks.
Petit Park is on the south side of Granada Hills, home to the community recreation center. This large park has something for everyone, including various programs, sports, baseball fields, basketball courts, tennis courts, an indoor gym, a large children's play area, and picnic tables. There are ample grassy areas for leashed dogs as well.
Best Off-Leash Dog Parks Near Granada Hills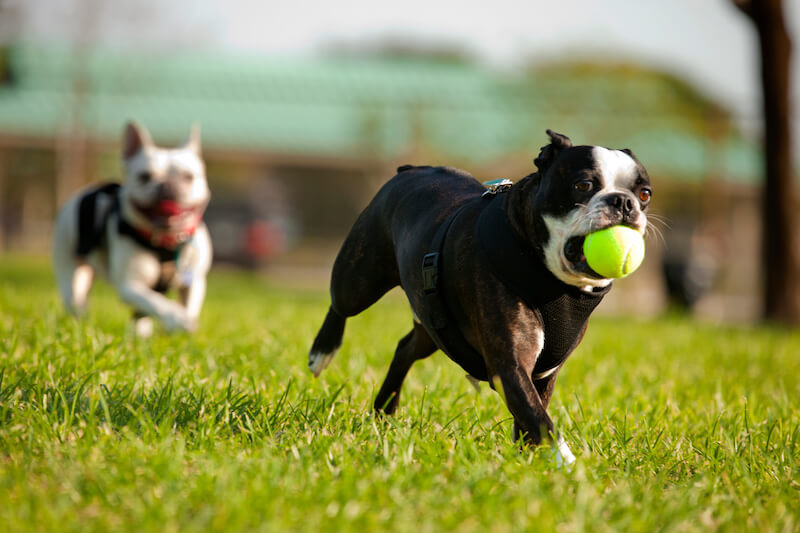 While there are no designated off-leash dog parks in the Granada Hills neighborhood, 12 are throughout Los Angeles. The Sepulveda Basin Dog Park is Granda Hills residents' closest off-leash dog park. Here are some things to know before you go:
About eight miles south of Granada Hills
Part of Lake Balboa/Anthony C. Beilenson Park
Cozy retreat with mature shade trees, benches, and seating
Spans five acres and includes a section just for small dogs
Open daily from dawn to dusk, except Friday, when it's closed from 6 to 11 a.m. for maintenance
The Whitnall Dog Park in the North Hollywood neighborhood is about 13 miles south of Granada Hills. It contains three acres with separate play areas for large and small dogs. The park is open from dawn to dusk, except on Tuesday when it's closed from 6 to 10 a.m. for maintenance.
The Laurel Canyon Dog Park is approximately 16 miles south of Granada Hills and is the city's first official dog park. Dog owners will enjoy the comfort of shaded seating plus picnic tables placed strategically to capture the sun. There is a separate area for small or shy dogs. It's open from dawn to dusk, except on Friday when it's closed from 6 to 11 a.m. for maintenance.
Pet Stores Near Granada Hills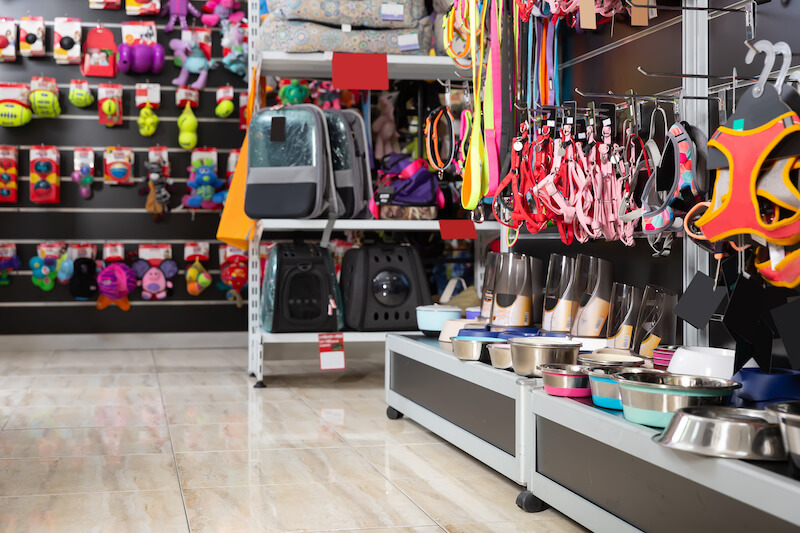 When sharing a home with pets, it's essential to have easy access to stores that stock the food, medication, toys, and other supplies needed to keep them healthy and happy. Granada Hills has several pet stores, including nationally known retailers that offer supplies and various pet services.
Petco in Granada Village has sections for dogs, cats, birds, fish, reptiles, and rodents and carries a wide selection of food. Pet owners can find everything from toys and outfits to treats, medications, nail clippers, leashes, and custom tags. It also offers dog training and grooming services.
Unleashed by Petco can be found in the Balboa Mission Center. A division of PetCo, Unleashed has a range of pet supplies and food. It also offers a vaccination clinic for dogs, cats, and more.
Big Al's Feed & Pet store is in the North Hills Shopping Center and offers a diverse selection of pet food and supplies for dogs, cats, birds, reptiles, fish, and other small animals like rabbits, chickens, and rodents.
Pet Groomers Near Granada Hills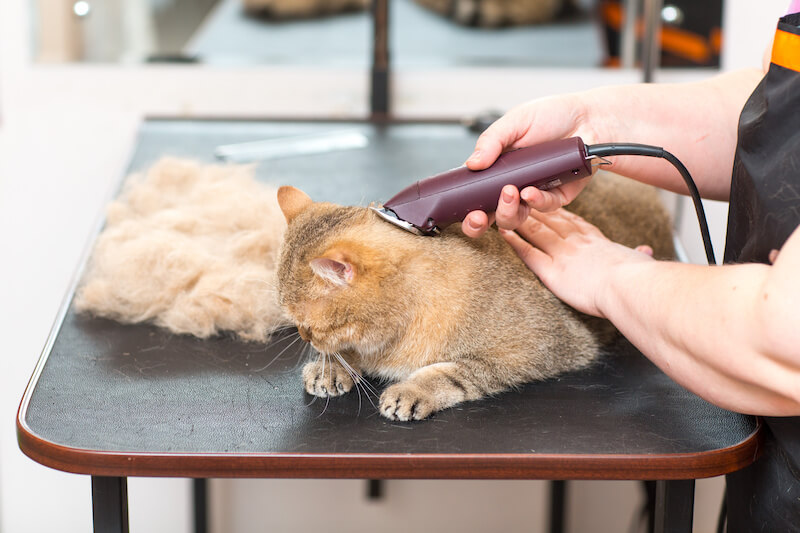 Groomers offer an essential service to pet owners, and having a trusted groomer close to home makes life easier for the owner and pet. Pet owners have a choice of several pet groomers in Granda Hills. Some are long-term, locally owned businesses, while others are part of national chain pet stores.
The groomers at Tender Touch service dogs and cats with hair cuts, bathing, and nail trimming services.
Puppy Palace is a family-owned business that has served the Granada Hills area for 24 years, grooming dogs and cats. Pet owners can arrange various services, including bathing, hair and nail trimming, teeth brushing, and more.
Bowser's Natural Pet Grooming is a full-service groomer offering services for dogs and cats. Services include but are not limited to bathing, anal gland expression, eye cleaning, nail trimming, de-matting, and teeth brushing.
Veterinarian Clinics Near Granada Hills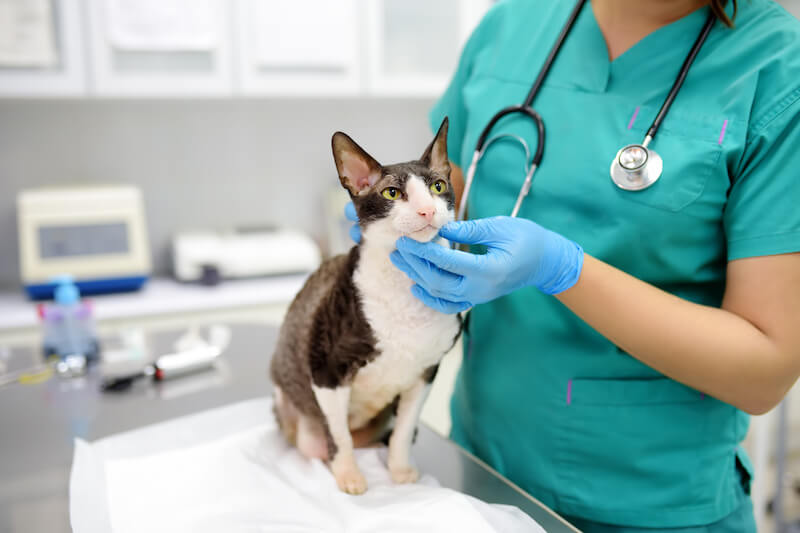 Pet owners in Granada Hills have several veterinarian clinics, many serving dogs, cats, and other domestic animals.
North Valley Veterinary Clinic was established in 1983 and offers multiple services for dogs and other pets. Owners can schedule general surgery, dentistry, vaccinations, radiology, and spaying/neutering appointments.
Balboa Veterinary Medical Center has served the area since 1973. In addition to emergency services and vaccinations, the vets perform routine check-ups, senior pet care, and dentistry.
Emergency Vet Clinic is a full-service animal hospital providing adult/senior animal wellness care, new kitten/puppy packages, routine surgeries, alternative medicine, and emergency care.
Granada Veterinary Clinic is just minutes from the heart of Granada Hills. It's a full-service clinic serving dogs and cats.
Dog-Friendly Restaurants Near Granada Hills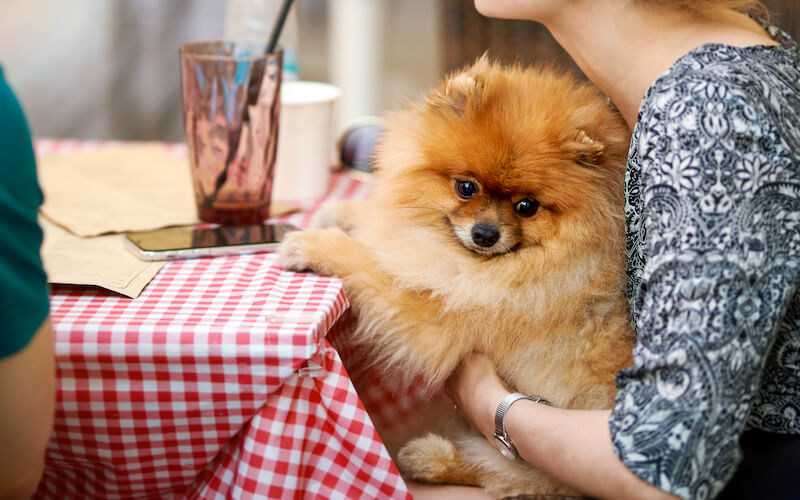 Going out to eat in Granada Hills? Don't leave the dog at home. There are nearly 20 dog-friendly restaurants in Granada Hills. A few worth noting include:
Lola's Baja Tacos: 17027 Chatsworth Street, casual Mexican, pet-friendly with outdoor seating
Presto Pasta: 17013 Chatsworth Street, casual Italian, pet-friendly with outdoor seating
Zankou Chicken: 17949 Chatsworth Street, Mediterranean with kabobs, salads, falafel, shawarma, wraps, and more, plus pet-friendly outdoor seating
Ninong's Pastries and Cafe: 17705 Chatsworth Street, pet-friendly outdoor seating
Plan a meal at Main Kitchen Cafe in Granada Hills. Located at 17013 Chatsworth Street, this pet-friendly restaurant serves breakfast, brunch, and lunch daily from 7 a.m. until 3 p.m. For owners and their dogs, there is outdoor seating with umbrellas for shade. The menu includes several items ranging from eggs Benedict and classic French toast to a brunch burger, Cubano, and vegan wrap.
The Fat Dog in nearby North Hollywood is another must-visit. The dog-themed gastropub has an expansive, airy patio and a diverse menu of eats and drinks.
Other Helpful Resources For Granada Hills Pet Owners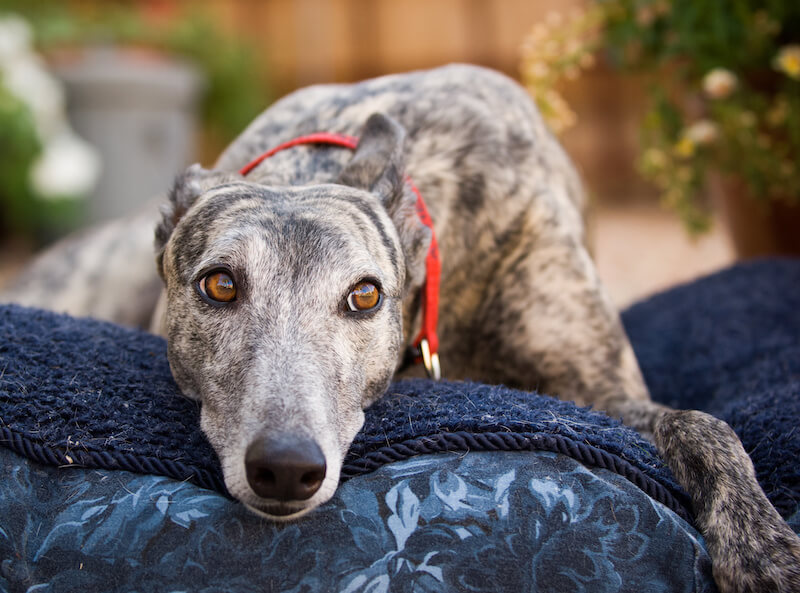 Granada Hills offers many things to do and a diverse selection of resources for pet owners. Head about 50 miles south to the oceanfront city of Long Beach when ready for a road trip. At One Argonne Avenue, pet owners can find Los Angeles County's only legal dog beach: Rosie's Dog Beach, which offers ample parking, restrooms, and sprawling sands for dogs to run around. It's minutes from the Belmont Veterans Memorial Pier.
Granada Hills has specialty stores for reptile owners and aquarium enthusiasts for those who love other types of pets. Check out the Painted Reptile for reptiles, amphibians, food, and supplies, while Uyeda Koi is home for koi food, pond supplies, and fun fish apparel.
One last vital resource for Granada Hills pet owners is one that hopefully never has to be used. If a dog or cat is lost, there are a few ways to try and track down the beloved pet. Begin online with Lost Pet Search. LA Animal Services recommends posting photos and descriptions on LA City Lost and Found Pets, Nextdoor.com, Pawboost.com, and Petco Love Lost. Another option is using LostMyDoggie.com or LostMyKitty.com.
Pet-Friendly Living in Granada Hills
With the wide range of things to do, Granada Hills, Los Angeles, can be a fun place for pet owners, especially those sharing a home with canine companions. Granada Hills residents enjoy convenient access to lush public parks, the various Los Angeles off-leash dog parks, and many dog-friendly restaurants with indoor and outdoor seating. From experienced veterinarians to well-established groomers, there are local services right in the pet-friendly neighborhood. Living in Granada Hills with pets could be a wonderful experience.