5 Signs That Cypress Park Is the Right L.A. Neighborhood For You
Posted by Courtney Korb on Wednesday, March 29, 2023 at 9:48:17 AM
By Courtney Korb / March 29, 2023
Comment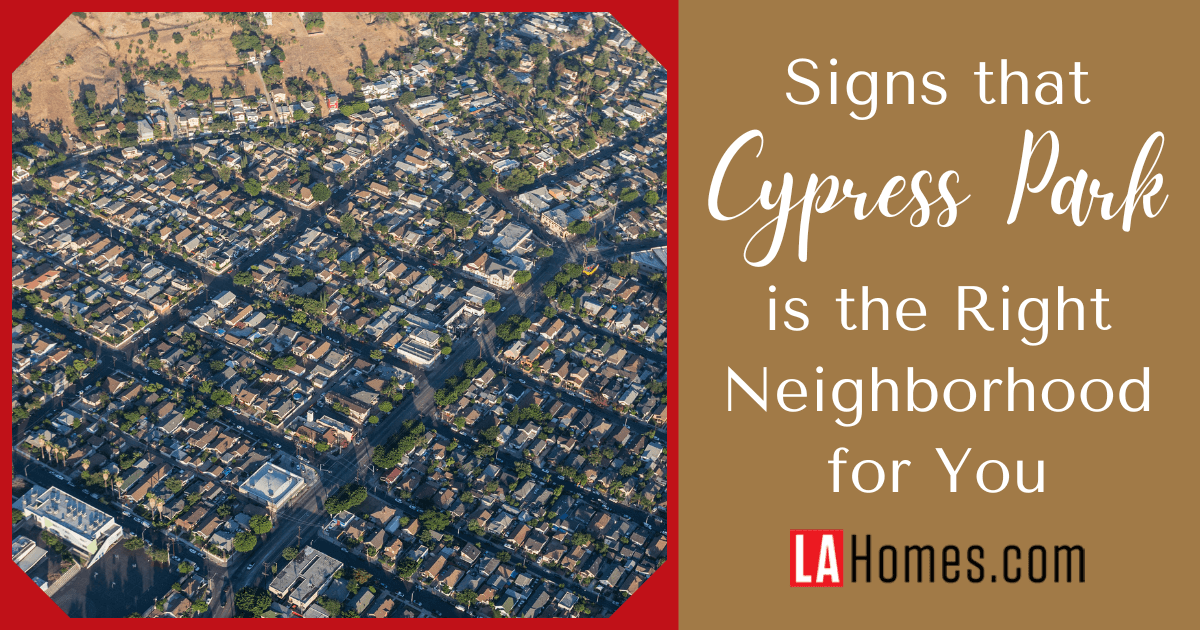 The Cypress Park neighborhood in Los Angeles has been going through a recent evolution, becoming a trendy new place to live—the city of Los Angeles has decided Cypress Park is the perfect location for upcoming redevelopment! It's right next to the Los Angeles River and Rio de Los Angeles State Park, and Dodger Stadium is across the river. New developments in the neighborhood will ensure Cypress Park scenic spots for anyone looking to invest in a home here. It will also be a very walkable and bikeable place to live. Here are five signs that Cypress Park is the right Los Angeles neighborhood for newcomers.
You're Looking To Invest Early in an Up-And-Coming Neighborhood
The redevelopment of Cypress Park is already underway, making it a great place to invest early in an up-and-coming neighborhood. The Cypress Park Rail Yard sat barren for years, but after a $100 million investment from a public/private partnership and a significant soil remediation program, a new residential area has sprung to life just south of the Rio de Los Angeles State Park. Bordered by the park and San Fernando Road, this new neighborhood features apartment homes, condos, townhomes, and gated community homes on 16 acres. Further developments are planned for the coming years as Cypress Park looks to join the ranks of the best neighborhoods in LA.
The LA City Council has identified Cypress Park as a neighborhood with great potential for economic growth. The development of new auto businesses has been banned in the area, hopefully leading to future urbanization. Cypress Park is also tied to the movement to revitalize the Los Angeles River. With all of the planned upgrades to the community, it's the perfect place to get in on the ground level for a real estate investor. Property values are expected to rise in the coming years as more revitalization efforts come to fruition.
You're a Visual Artist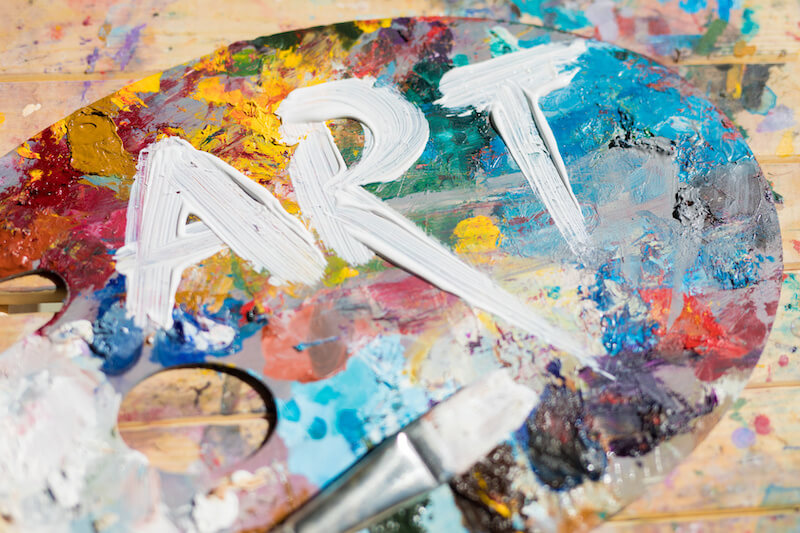 Cypress Park is a thriving neighborhood for established and up-and-coming visual artists. Two major studios in the area serve hundreds of local artists.
The Pottery Studio has been around for years and recently moved into a new location in Cypress Park. The new building is where hundreds of potters, students, and members of the ceramic community craft their latest works of art. The Pottery Studio hosts daily classes for budding artists, and the studio is where many local restaurants purchase their hand-crafted dishes. Members can pay to reserve shelves at the studio, and it has 24-hour access for those working on their pottery skills as a side business.
Avenue 50 Studio is located northeast of Cypress Park in the Northeast Los Angeles neighborhood. This studio features regular rotating exhibits from local painters and sculptors. But Avenue 50 Studio also plays a role in beautifying the area through the works of lovely community murals that can be viewed by walking or driving through this part of Los Angeles. Here are some important murals that the studio has worked to restore in recent years:
The Tenochtitlan Mural
Mexico-Tenochtitlan Mural
Southwest Museum Mural
You Love to Walk Everywhere
One of the goals of modern urban planning is to create the ability for people to walk everywhere for recreation and day-to-day errands without taking their car. The hope is that mixed-use neighborhood design like this will encourage people to walk to their Los Angeles jobs, live healthier lives, and reduce overall city congestion.
One major thing that has recently increased the walkability of Cypress Park is the Taylor Yard Pedestrian and Bicycle Bridge Project. This 400-foot bridge spans the Los Angeles River and makes for an accessible pedestrian or cycling access point to the Elysian Valley neighborhood to the southwest.
The trail leading to the pedestrian bridge sets out from Rio de Los Angeles State Park in the neighborhood. This large park has numerous lighted sports fields, basketball and volleyball courts, and a playground. There are also some walking trails in the park for people to enjoy. The track crossing the pedestrian bridge from the State Park connects to the Los Angeles River Greenway.
Just south of I-5, joggers and walkers can access Elysian Park. This beautiful park is just north of Dodger Stadium. It has numerous paths for walking, biking, or jogging through some wooded areas.
You Love Taking in the Views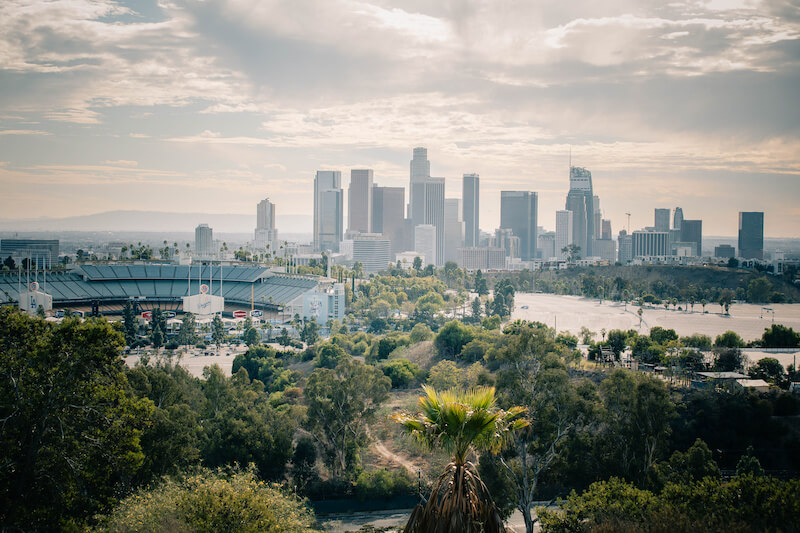 Los Angeles is known for having fabulous views of locations where some of the most famous movies and television shows are shot. Several places with great city views are easily accessible from Cypress Park.
Elysian Park, mentioned above, is one of those locations. The park has a 2.8-mile loop trail that takes about an hour to complete. This trail looks down on the Golden State Freeway part of the way. Some amazing overlooks provide views of Dodger Stadium, which is located in the Echo Park neighborhood. Those who complete this rugged hike will come to Angel's Point, where the views are spectacular.
Vista Hermosa Natural Park is just a short drive down the 110 freeway from Cypress Park. This park has a short trail (about 0.4 miles), which only takes about a half-hour to walk. This short hike treats visitors to views of the Los Angeles city skyline.
Griffith Park is the real crown jewel for stunning views in Los Angeles. The Observatory at the park is instantly recognizable as a site where some of the most iconic movies have been filmed. The Hollywood sign is in this park, and it's also home to the Los Angeles Zoo, the Brunson Caves, and the L.A. Equestrian Center. It's just a five-mile drive up I-5 from Cypress Park to Griffith Park, though residents and visitors know that unpredictability is something to expect when driving in Los Angeles.
You're a Cyclist
Why do Los Angeles cyclists love Cypress Park? Part of the modernization of Cypress Park involves adding new bike lanes and new opportunities for people to cycle to and from work. The Taylor Yard Pedestrian and Bicycle Bridge Project mentioned above is part of this plan, connecting Cypress Park to Elysian Valley on the other side of the river. Once cyclists get onto the Los Angeles River Greenway trail via the bridge, they can bike from the south part of Burbank to the north relatively quickly.
Less than a half-mile from the bridge, cyclists can reach the Spoke Bicycle Cafe in Elysian Valley. In addition to a breakfast and lunch menu, the cafe has comedy nights and operates as a full-service bike shop. They repair bikes and rent bikes for anyone who needs one. They also have a gift shop with lots of cycling apparel and gear.
The Cypress Park neighborhood recently added new bike lanes along North Figueroa Street between Avenue 26 and Marmion Way. Additional bike lanes will likely be added in years to come, making more of northeast Los Angeles accessible from Cypress Park.
Cypress Park is Modernizing and Growing
As Cypress Park modernizes, it presents many opportunities that make it attractive to real estate investors—even first-time buyers. It's in a perfect location in North Los Angeles, with access to public transit and the Los Angeles River. It's a small neighborhood with a distinctly artsy charm that anyone moving to Los Angeles will surely appreciate. The fact that it's getting easier to walk or cycle everywhere in and around the neighborhood means it will only continue to grow in the years to come.