Is Cypress Park Dog-Friendly? Best Dog Parks, Pet Stores & Vets Near Cypress Park
Posted by Courtney Korb on Tuesday, July 4, 2023 at 7:59:49 AM
By Courtney Korb / July 4, 2023
Comment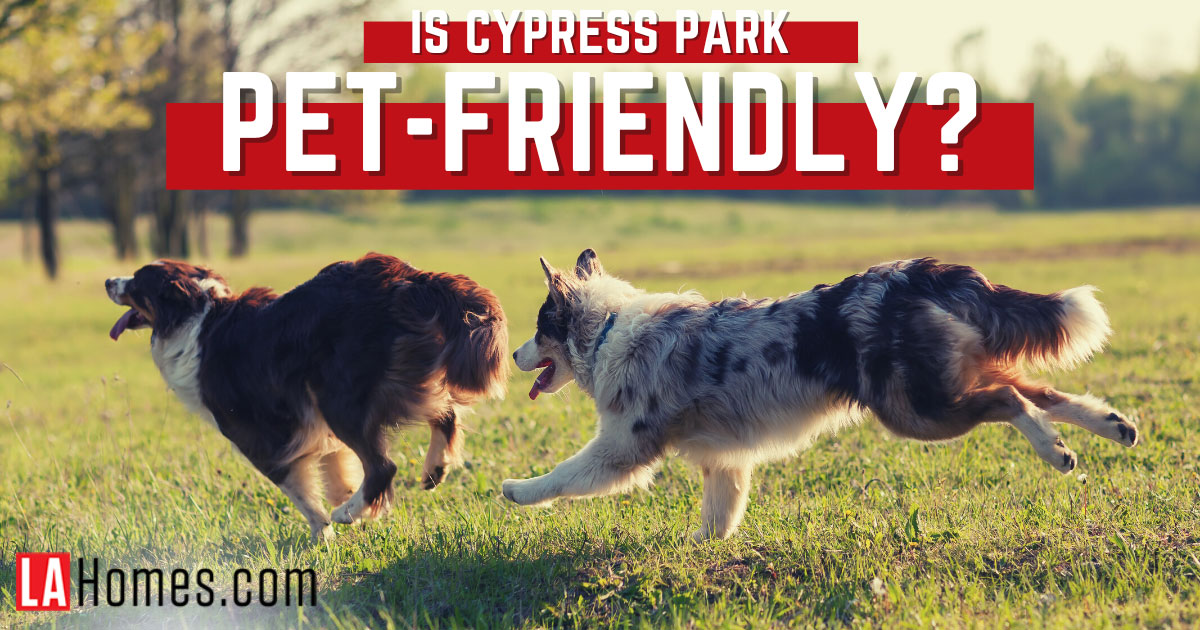 Close to a diverse range of parks, amenities, and pet-friendly establishments, the Cypress Park neighborhood in the city of Los Angeles has become an increasingly popular choice for those seeking an ideal environment for their beloved companions. Nestled within the northeastern part of the city, Cypress Park offers a unique blend of urban convenience and natural beauty, making it an appealing destination for both pets and their owners. From its abundance of parks and recreational spaces to its pet-friendly community and access to veterinary care, let's explore if Cypress Park is a pet-friendly paradise.
Best Dog Parks Near Cypress Park
Most dog owners in Los Angeles understand the importance of regular exercise spaces for their pets, and Cypress Park is no exception. Dogs and their owners can visit several dog parks, all reasonably close to the neighborhood.
Eagle Rock Dog Park
Eagle Rock Dog Park in the Eagle Rock community is about a 15-minute drive north of Cypress Park. The dog park is on the property of the Eagle Rock Recreation Center and is a fenced-in area where dogs are allowed off-leash. There is only one fenced area, rather than separate areas for large and small dogs.
This lovely park has a mixture of artificial turf and dirt surfaces. There are a few trees, some hills for dogs to run up and down, and a few agility obstacles. Shaded benches are available for dog owners to use.
Some public restrooms are set up near the dog park, and the facilities and parking lot are free to use. Leashed dogs are also allowed on the grounds of the rec center, which includes some grassy fields and walking trails.
Eagle Rock Dog Park Additional Information
Address: 1100 Eagle Vista Drive, Los Angeles, CA
Hours: Open daily from sunrise to sunset
Silver Lake Dog Park
The Silver Lake Reservoir is about 10 minutes west of Cypress Park and has a dog park right near the shore of the reservoir. The 1.25-acre Silver Lake Dog Park is fully fenced-in and has a double gated entrance for safety. Dogs can be leashed or unleashed inside the first gate. The park only has one large area for all dogs to share, and the park's surface is entirely sand.
Silver Lake Dog Park is in an excellent location, with views of the reservoir and luxury homes on the surrounding hillsides. Amenities at the park include water fountains and drinking troughs for the dogs, shaded benches, and some picnic tables. Parking is only available on the street.
Silver Lake Dog Park Additional Information
Address: 1850 West Silver Lake Dr., Los Angeles, CA
Hours: Open daily from 6 a.m. to 10 p.m.
Note: Closed Wednesdays from 6 to 8:30 a.m. for maintenance
South Pawsadena Dog Park
The South Pawsadena Dog Park is just five miles northeast of Cypress Park in the city of Pasadena. This excellent facility has double-gated entrances and separate areas for large and small dogs. The small dog section has a little "canine castle" for pets to climb on. The park is dirt surfaced, so owners must prevent their dogs from digging any holes.
Amenities at this dog park include a drinking fountain and numerous shaded benches for owners to rest on. Owners can bring up to three dogs at a time when visiting the South Pawsadena Dog Park.
South Pawsadena Dog Park Additional Information
Address: 650 Stoney Drive, South Pasadena, CA
Hours: Open daily from 6 a.m. to 10 p.m.
Pet Stores Near Cypress Park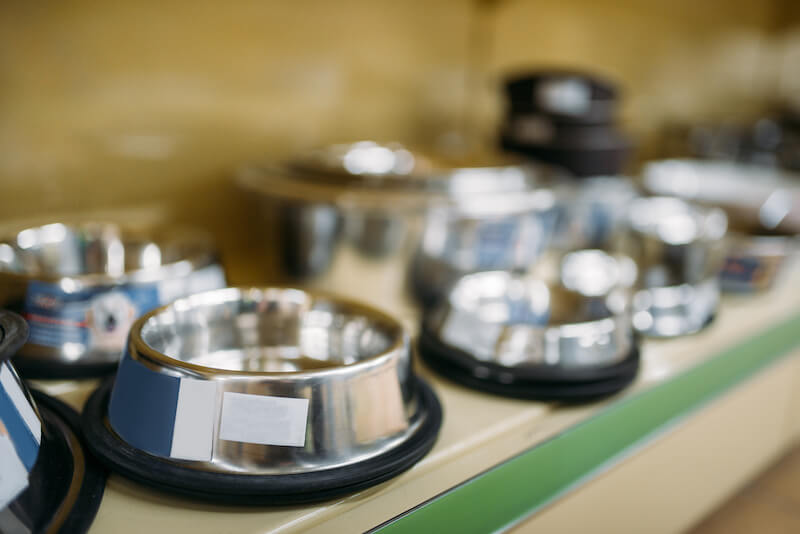 Pet Project LA is in the city's Toy District, about 15 minutes southwest of Cypress Park. This specialty pet store has unique items for pampering dogs in true "LA style." Need shoes for a dog? They have them! Along with cat supplies, the store sells food, apparel, treats, toys, and more to help keep pets happy, healthy, and stylish.
Rosie Bunnie Bean Urban Pet Provisions is about 15 minutes north of Cypress Park in the Glendale/Pasadena area. This locally owned pet store carries everything needed regarding food, treats, collars, leashes, wellness products, and more. They also sell supplies for cats, birds, fish, and pocket pets, plus natural, organic, and raw foods for dogs, including fish, turkey, and duck.
Healthy Spot is a California-based pet store chain with a branch about 20 minutes away from Cypress Park in Pasadena. This store puts a lot of research into and curates products specific to different dog breeds, selling food, treats, grooming products, and much more. Healthy Spot hosts regular Train & Play events for owners who sign their dogs up on a first-come, first-serve basis.
Pet Groomers Near Cypress Park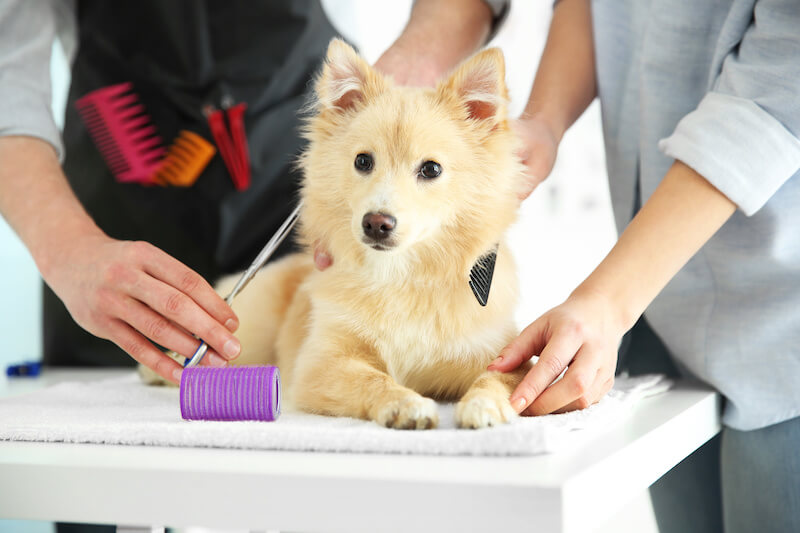 Cypress Park residents can hop on I-5 northbound and arrive at Doggie Avenue in about 15 to 20 minutes. Doggie Avenue is considered one of the premier dog grooming businesses in the beautiful city of Burbank. Since 2007, the shop has provided full dog grooming services for almost every dog breed. Customers can purchase their services a la carte or opt for a full grooming package that includes a salon bath, hair styling, nail trim, gland expression, and even specialty hair coloring.
Wowow Grooming is just 10 minutes northeast of Cypress Park in the Highland Park neighborhood and offers a three-hour turnaround time for grooming sessions for a single pet or three to six hours for multiple pets. Their grooming services include bathing with hypoallergenic shampoos, nail trimming, ear cleaning, teeth brushing, and skin care. Wowow also offers a la carte services, or dog owners can request one of their specialty spa packages. This affordable grooming shop can provide early morning appointments for anxious dogs when fewer pets are around.
Purrrfect Paws Grooming is about 10 minutes from Cypress Park in the Monterey Hills community. This family-owned grooming business has been operating since 2010 and provides basic and full grooming services, vaccinations, and some pet supplies. Customers can choose from various spa packages for their dogs or cats, including flea treatments, de-matting, and de-skunking.
Veterinarian Clinics Near Cypress Park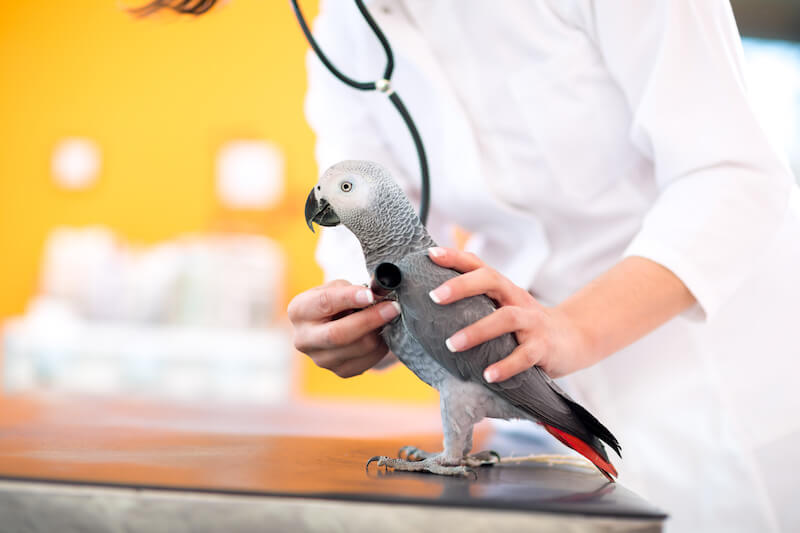 The Mohawk Alley Animal Hospital is just 10 minutes from Cypress Park on Sunset Boulevard. This full-service animal clinic is open seven days a week from 8 a.m. to 6 p.m. and provides urgent and emergency care services. The hospital offers care from the earliest stages of a puppy's life through geriatric care and end-of-life services. Pet acupuncture, dental care, soft tissue surgery, and routine wellness checkups are all provided here.
The Shatto Veterinary Center is about 15 minutes west of Cypress Park, near the Koreatown area and Rampart Village neighborhood. It's open from Monday through Saturday, from 9 a.m. to 6 p.m., and offers vaccinations, wellness checkups, dental care, and internal medicine. Shatto has an in-house laboratory and offers cold laser therapy and pet acupuncture.
The Los Angeles Veterinary Center is directly south of Cypress Park, on the other side of the San Bernardino Freeway. This relatively new clinic first opened its doors in 2017. In addition to basic vet services, the center offers pet prescription refills and pet food orders. The clinic is open Monday through Saturday by appointment.
Other Helpful Resources for Cypress Park Pet Owners
For pet owners who want to capture special memories, Too the Dogs Photography is the place to call! This exclusive dog photographer is based in the city of Anaheim, but she will come to Cypress Park for a photo shoot and has decades of experience photographing dogs.
Need obedience and behavior training for a dog? The Urban Pet in the city of South Pasadena offers one-hour classes every Saturday and Sunday morning. Dog owners can sign up for a package of five classes for $200, where they and their pet will work with professional dog trainers on leash control and basic commands. Owners will also receive motivational training to curb behaviors like jumping up, chewing, and barking.
Griffith Park is one of those must-visit locations for everyone living in Los Angeles County at some point. It's one of the largest urban parks in North America, at 4,310 acres. While many of the venues in the park, such as the Greek Theater and the Los Angeles Zoo, do not allow dogs, there are plenty of dog-friendly spaces to walk with a leashed pet. The park is home to the Hollywood sign, the Bronson Caves, and several miles of hiking trails run through the outdoor space.
Pets Love Cypress Park
Cypress Park offers an ideal environment for both dogs and cats to thrive. The pet-friendly businesses and services in the area, coupled with a strong sense of community among pet owners, create a supportive atmosphere. Additionally, the accessibility to veterinary care contributes to the overall well-being of pets in the area. Whether you're looking for a place to walk your dog, socialize with fellow pet owners, or seek specialized pet services, living in Cypress Park is a great choice for those who cherish their furry companions.