Is a Pool Heater Worth It? 4 Questions to Answer Before Heating Your Pool
Posted by Courtney Korb on Thursday, October 6, 2022 at 12:18 PM
By Courtney Korb / October 6, 2022
Comment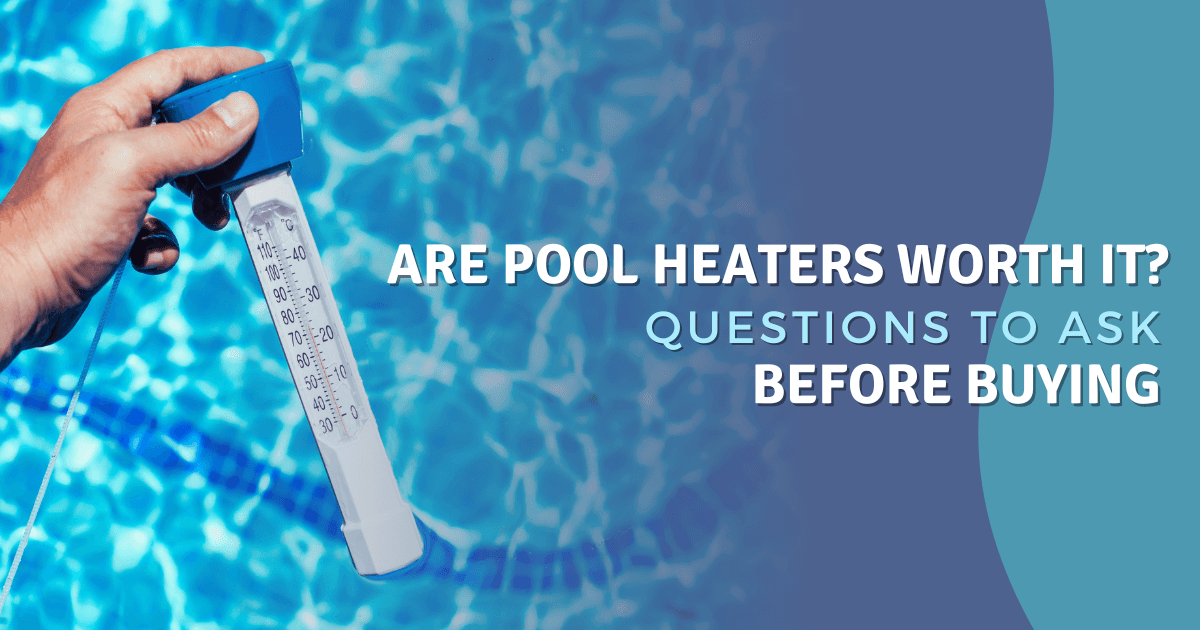 Many know a pool can add value to your home, especially when you're able to use it year-round. One way to ensure it can be used year-round is to use a pool heater, and that's not the only benefit. The heater allows swimmers to avoid cold-water shock, and some research shows that swimming in heated water has unique health benefits. But is a pool heater worth it in a warm climate? It comes down to the answers to a few key questions before shopping for homes with heated pools.
Will You Use it Year-Round?
A pool heater extends the amount of time an owner can use the pool throughout the year. However, it might not be worth the investment if the owner does not plan to use the pool all year long. A heater won't be as useful if the pool is only used to cool off in the summertime or to throw pool parties during the hottest months of the year. During the summer, the sun alone can make the pool's water comfortable enough to swim in.
But during the cooler months, manually heating the pool can extend the number of months it can use. If swimming is part of a person's lifestyle for exercise, keeping the water comfortable can make the pool a much more valuable home addition. There are even extra health benefits to swimming in a heated pool. When outside temperatures drop during the spring and fall months, the pool can still be a joy to use because of the warmer water temperature.
What is the Local Climate Like?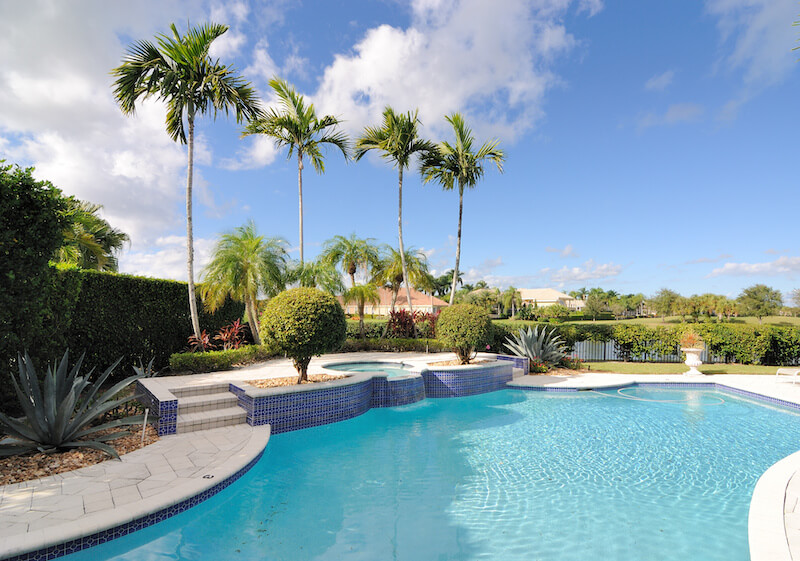 A pool loses surface heat once outdoor temperatures dip too low. If it drops to 50 degrees outside, it's probably time to shut the heater off for the rest of the season; it becomes cost-prohibitive to run after that. Some locales get more rainy days throughout the year than others, so that's another thing to keep in mind. A pool heater can always be shut off if the area gets a few cooler days, thus reducing operational costs.
Cities with cold weather climates like Minneapolis might only have a two-month-long swim season if the pool is unheated. A pool heater can effectively stretch a northern swim season to four months. In warmer climates like Los Angeles or Phoenix, a pool heater can extend the use to nine months or more.
Owners should also consider how much shade versus sunlight is over the pool. In sunny climates, a solar pool cover can be a great investment to keep the water warm during summer. These luxury pool accessories prevent the water from losing as much surface heat and can be a great addition along with owning a pool heater.
What Kind of Pool Heater Are You Looking At?
There are three options for types of pool heaters: gas-powered, electric heat pumps, and solar systems. Each one has its pros and cons, and making the right decision is one of the most important steps to building a pool. To get the best results, owners must consider what they want, what they are willing to pay, and how much benefit a specific heater type will provide them.
Gas Heaters: Gas systems are highly effective at heating the water in a pool in a short amount of time. However, they're costly to operate, and the price of natural gas can sometimes fluctuate for reasons beyond the owner's control. This can be the best option if the pool only needs to be heated occasionally.
Electric Heaters: This works much like a heat pump for a central air system in a home. It takes more energy to bring the water temperature to the optimal level, but once it reaches that point, a heat pump becomes highly efficient and is relatively cheap to operate. The exception is when temperatures drop to around 50 degrees when the pump can no longer compete with heat loss.
Solar Heaters: A solar system is initially the most expensive option to set up. There are essentially no operating costs for a solar pool heating system other than routine maintenance. The downside is that the solar panels will not work well in an area that gets a lot of cloudy days each year.
How Much Does a Pool Heater Cost?
A gas-powered pump can initially require multiple utility hookups to get the system running. In addition to the water, the system needs to be connected to a gas source, whether an above-ground propane tank or the home's existing natural gas line. The type of gas system might also need an electric connection to fire it up. For an electric heat pump, all that's needed is an electrical connection.
No matter which type of system an owner decides to use, the initial cost of a pool heater is likely to range between $1,000 and $5,000. The ongoing costs will depend on your pool's size and your desired pool temperature. The actual cost of owning a pool heater comes down to the cost of operating it. Most pool owners spend between $2,277 and $3,177 per year to operate their pool heaters. And remember—that cost is over and above the usual utility bills for the home.
Is a Pool Heater Worth It For You?
When buying a new car, air conditioning or satellite radio can be great add-ons contributing to your enjoyment of the vehicle. The same principle applies to swimming pool heaters. It may not be essential, but it significantly contributes to the enjoyment of the pool. Finding the right pool heater can help you extend your swimming seasons and get the most out of your backyard pool.
Los Angeles Heated Pool Home Resources