How to Sell Your Home as a Short Sale
Posted by Courtney Korb on Tuesday, May 14, 2019 at 10:31 AM
By Courtney Korb / May 14, 2019
Comment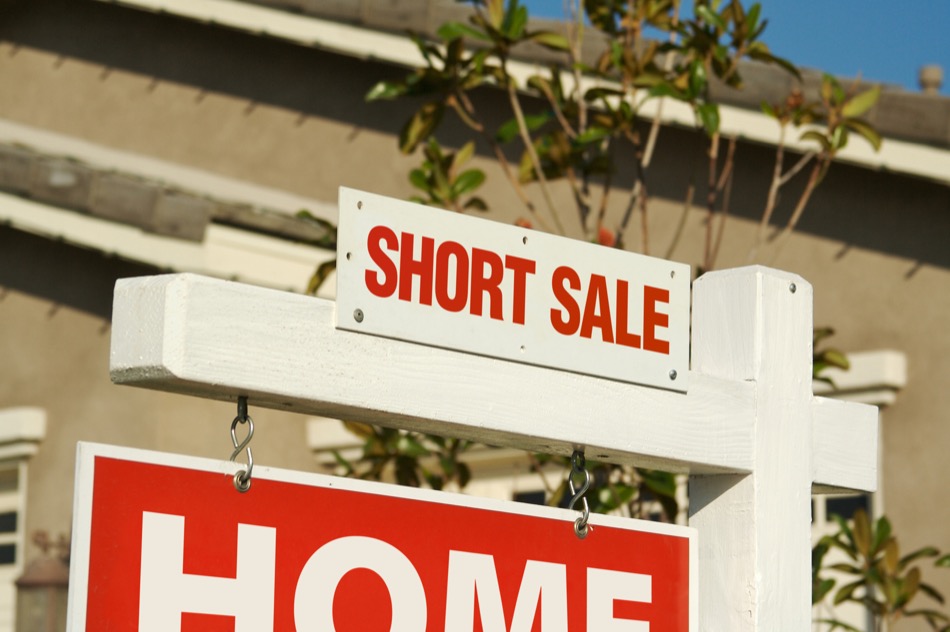 There may come a time when it is no longer possible to make regular mortgage payments on a home. Those who are underwater on their mortgage or facing foreclosure may want to look into selling their home as a short sale. As this process has fewer negative consequences than going through a foreclosure, a homeowner may have an easier time buying another property in the future.
Lenders have quite some say when it comes to the short sale of a home. Learn more about short sales before starting the process today.
For informational purposes only. Always consult with an attorney certified tax expert before proceeding with any real estate transaction.
Short Sale Basics
Even though a homeowner has taken out a mortgage loan and promised to pay back their lender, financial situations may change. A job loss, divorce or unexpected medical bills can interfere with a homeowner's ability to continue to make mortgage payments. Late and missed payments can often trigger the foreclosure process for a homeowner. However, there may be another option—a short sale.
In a short sale, the property still has an outstanding mortgage but it is sold for less than that amount. Such a sale can lead to a loss for a lender and homeowners should know that some lenders would rather proceed with a foreclosure. Short sales are not for everyone. For example, a short sale is not possible for those who have filed for bankruptcy. A homeowner who cannot make their mortgage payments may also want to look into the possibility of refinancing their mortgage, rather than being forced into foreclosure and its negative credit ramifications.
Short Sale Benefits
As with a home foreclosure in California, a seller will not make a profit from a short sale and will have their credit score lowered. However, the consequences are not as bad as with a foreclosure due to a homeowner's good faith effort. A lender may try to minimize any damage to their credit when homeowners elect to go through with the short sale process. An owner can move on rather quickly without making additional payments to their lender for the outstanding mortgage when a lender accepts the sale and does not choose to pursue a deficiency judgment.
A lender may agree to a short sale and not getting back the full amount owed to them. The foreclosure process can become expensive and time-consuming for them, negating any additional money they may recoup through selling a home in this way. Lenders may also look better when the property is not listed as a foreclosure on their paperwork.
Pursuing a Short Sale
Homeowners should be ready for an involved process when it comes to a short sale. Even when all the steps have been correctly taken, being approved for a short sale is not automatic.
Most owners approach their lender after the home has depreciated by at least 20 percent. Their lender would sign documents allowing for the execution of a short sale. However, the seller needs to be able to compile and submit a financial package for lender review. Information provided to the lender would include copies of financial records, a detailed letter about the financial hardship of the owner and an executed purchase offer. When it comes to the hardship letter, be honest and show how the situation has made it impossible to make mortgage payments.
Any offer must get lender approval. After a review that may take up to a few months, the bank may approve or deny the offer. A home is generally sold "as-is" in a short sale. When the short sale process is approved, a potential buyer will work with the homeowner and then the lender.
Potential Issues for Owners with a Short Sale
Those who have never gone through the short sale process may be surprised at the additional hoops they may have to go through to sell a Marina del Rey home. Lender approval is needed to start the short sale process and to approve the offer. Sellers may find that it often takes longer to sell their property through this route. Lenders may take their time to review an offer and a potential buyer may not be willing to wait for their final approval, moving on to another property.
Agreement to a short sale is in no way guaranteed. A lender may decide that they may get back more from foreclosing on a home. In such a situation, a homeowner will not get approval to start the short sale process. Agents may also not to want to go through the short sale process. Those interested in working with a qualified agent may want to seek one with Short Sales and Foreclosure (SFR) certification. Such an agent may help provide additional guidance during a short sale transaction.
For informational purposes only. Always consult with a certified tax expert before proceeding with any real estate transaction.