How to Prepare For a Flood: 5 Flood Prevention Mistakes to Avoid
Posted by Courtney Korb on Tuesday, October 4, 2022 at 8:54 AM
By Courtney Korb / October 4, 2022
Comment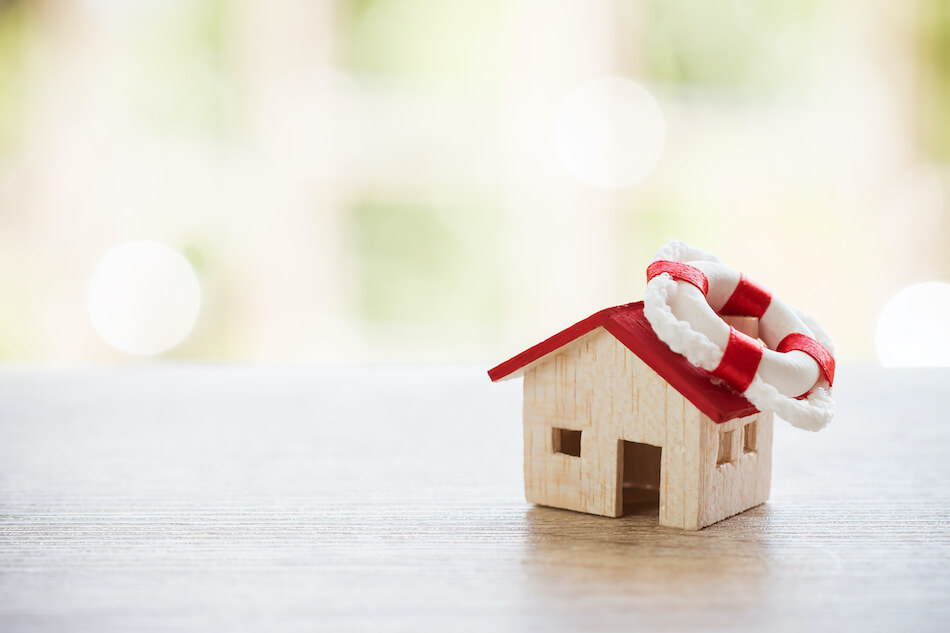 Flooding is a common household hazard that homeowners need to be prepared for. It's essential to floodproof your house as soon as possible to avoid all the costly and potentially dangerous consequences, like foundation damage and mold. Unfortunately, not every homeowner knows how to floodproof correctly, making them more susceptible to these five common floodproofing mistakes. Uncover common floodproofing pitfalls to keep your property as safe as possible from potential flood damage.
Choosing Reactive Repairs Over Proactive Prevention
When you start the floodproofing process, it is logical that you will first examine the whole building and find the "weakest" spots. Of course, you must block the leaks, cracks, and holes that let floodwater in. It's also essential to remediate mold damage and other visible signs of existing water damage as soon as possible.
However, choosing this narrow scope of damage control addresses the result rather than the problem itself. Reinforcing the walls and the floors of your basement will not solve the problem with the leaking pipe that causes the damage in the first place.
Look at the existing or reappearing damage as a sign that you may have a severe problem and have to deal with it as soon as possible to avoid further losses and expensive repairs.
Underestimating Water Damage
Sometimes the damage does not look that bad. Most homeowners sincerely believe that a "wet" smell in the basement or garage is typical. Small puddles and leaks may appear during the rainy or snowmelt seasons are only natural events.
The truth is, if you already notice signs of water damage with an "untrained eye," it has already got pretty serious. Season-by-season floodwater will keep working its way into your house, making floodproofing more complicated and expensive with time.
Slight odors, stains, or leaks can be major red flags for homebuyers. You may need to repair the garage door, reinforce the walls or install flood barriers to keep the water away.
Using the Wrong Flood Control Equipment
When it comes to floodproofing your house, you must consider many details and peculiarities that may influence your choice of materials and flood control solutions.
The local climate, the surrounding geography, the frequency of floods, and the type of flood will often require different equipment. There is no universal floodproofing formula that fits everyone.
Even the equipment and solutions that worked perfectly for your next-door neighbor may not be suitable for your house. It is best to address professional assistance, consult local environmental agencies, and consult professionals to evaluate your flooding risks and suggest the most suitable solutions for your property.
Failing to Update Flood Control Solutions
They say, "don`t fix something that is not broken." There's some truth to this statement, but don't let that stop you from updating your flood control solutions.
The problem is that climate does change, and so do the disasters it may bring, including floods. If you could predict more or less when and how your local river may overflow ten years ago, those findings may not be accurate today. This season, it may bring a massive flash flood, leaving you much less time to prepare.
It is always best to stay ready; check the market for new flood control solutions before the season and look for an alternative if the floodproofing you have right now is less than perfect.
Waiting Until the Last Moment
Last but not least of the typical floodproofing mistakes most homeowners make is waiting till the very last moment to start preparing for a flood season or postponing it until the damage becomes obvious or even dangerous.
Floods and water damage tend to occur when you least expect them, and when you are already officially warned, you may not have time to prepare to protect your house thoroughly. Not to mention the stir and mess on the local market and in utility shops you don`t want to deal with in the face of another flooding threat.
Avoid Common Floodproofing Mistakes
To floodproof your house means ensuring that water damage, leaks, and mold will not affect its value and safety all year round. That is why it is essential to inspect the most vulnerable areas and address the issues before they turn into full-fledged water damage. At the same time, keeping track of flood warnings and keeping a flood barrier kit or any other modern flood control solution on hand and ready to deploy at any moment is essential. Don`t ignore the warning signs; make flood control a top-priority outdoor improvement, and you will be sure your house, property values, and safety won`t suffer from water damage.