How to Manage the Foreclosure Process
Posted by Courtney Korb on Tuesday, April 30, 2019 at 10:31 AM
By Courtney Korb / April 30, 2019
Comment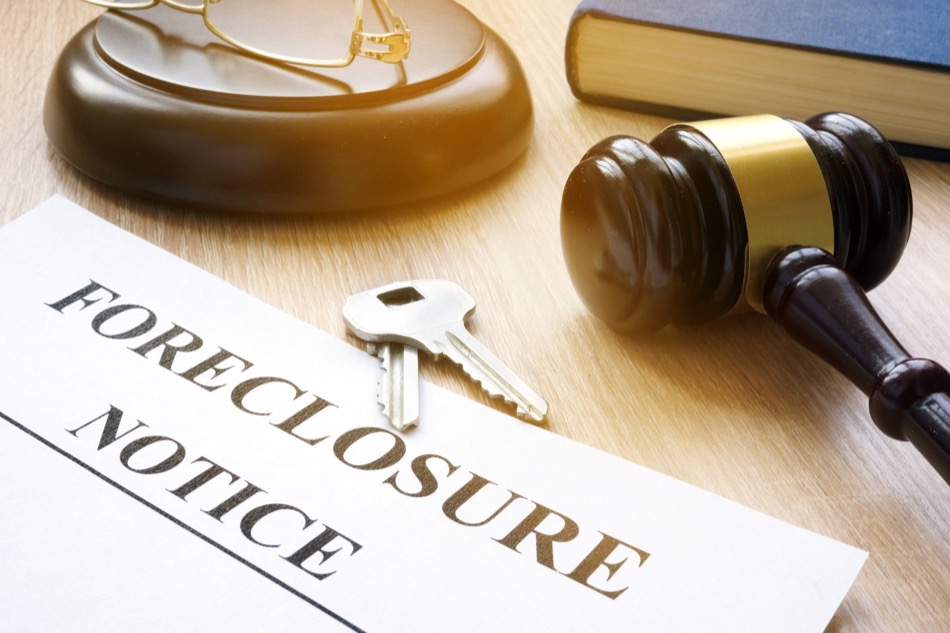 Foreclosure is certainly not what any homeowner wants, especially if it was caused by an emergency situation. However, understanding the process and consequences can make it easier for owners to make better decisions that will actually protect them down the line. Learn more about how to lessen the burden of foreclosure, and how a homeowner's efforts can affect change to their future financial standing.
For informational purposes only. Always consult with a tax advisor, attorney or financial advisor before proceeding with any real estate transaction.
How to Read a Foreclosure Notice
Some creditors are more open than others when it comes to a foreclosure. Homeowners who believe they have to abandon their home immediately should know that they do have the option of selling their home on the open market. The funds gained from selling the home can immediately be turned over to the lender to settle past debts. In other words, the lender is not the only one who can make decisions.
Working It Out
Homeowners may have options but that doesn't mean lenders want to be out of the loop. Before the home is put up for sale, either with an agent or as a for-sale-by-owner, it's referred to as being in pre-foreclosure, and this is the time when lenders want to hear their customer's ideas about how to resolve a sticky situation.
Lenders notoriously don't want to make the effort to complete a home sale, especially if it means taking away valuable resources from more profitable ventures. Homeowners can keep a foreclosure off their credit reports if they can pay their lender what they owe. A credit score will still suffer after all is said and done, but it won't drop as much as an official foreclosure will.
Working Within the Law
State laws for foreclosure vary depending on the legislation, but there are a few key elements to keep in mind:
Time: Homeowners need to act quickly to arrange their own sale, otherwise their lender may put the home up for auction.
Judicial: This term refers to a foreclosure that has been ruled over by the courts rather than the lender.
Foreclosure period: Each state has its own maximum timeline set for the length of a foreclosure.
Redemption period: Buyers have the option of buying their property back after it's been sold in certain states. The exact period also varies by state.
Some states allow for up to 10 months for the foreclosure process to go through and up a full year to buy back the property. Other states offer very little time for homeowners to pay their debts or recourse if they want to repurchase their home. Understanding the laws can go a long way for homeowners who need to make long-term plans.
Where to Go
Regardless of the circumstances that precipitated the foreclosure, now is a good time to ask for help. Real estate experts tend to be the best resources because they have ample experience extracting value from foreclosed properties.
Foreclosures may attract bargain hunters who want to capitalize on an unfortunate event. The right real estate agent can find buyers who will see the home's integrity and offer an amount that honors its worth. This delicate balance is difficult to strike though, which is why many lenders will risk the lower offers for time saved on the sale.
Doing the Work
Some lenders may be willing to accept less money than they're owed, as long as the homeowner works out a deal with them before the sale. If a homeowner is willing to find a qualified real estate agent, clean up their home, and schedule a payment plan they can stick to, lenders may be far more likely to accept the deal.
During this time, homeowners need to be extremely diligent about their home sale and stay in communication with their lenders as they go. This kind of transparency may encourage the lender to be even more lenient.
Short Sales
A short sale is a specific type of agreement a lender and customer may agree to before the Manhattan Beach home is sold. In it, the lender agrees to take the amount the home sells for, regardless of what that amount might happen to be. This is a complicated option governed by state-specific rules though. If the home sells for significantly less than its market value, some states will punish the homeowner with additional bills. These extra charges aren't always clear to homeowners until they receive an official notice.
The name of the game for a foreclosure is to get as much as the home is worth. This way, the lender gets what they want and the homeowner can salvage their credit score. They may even be able to buy the home back if they choose the right real estate agent.
For informational purposes only. Always consult with a financial advisor before proceeding with any real estate transaction.