How Does Your Credit Score Affect Home Buying?
Posted by Courtney Korb on Wednesday, October 3, 2018 at 10:58 AM
By Courtney Korb / October 3, 2018
Comment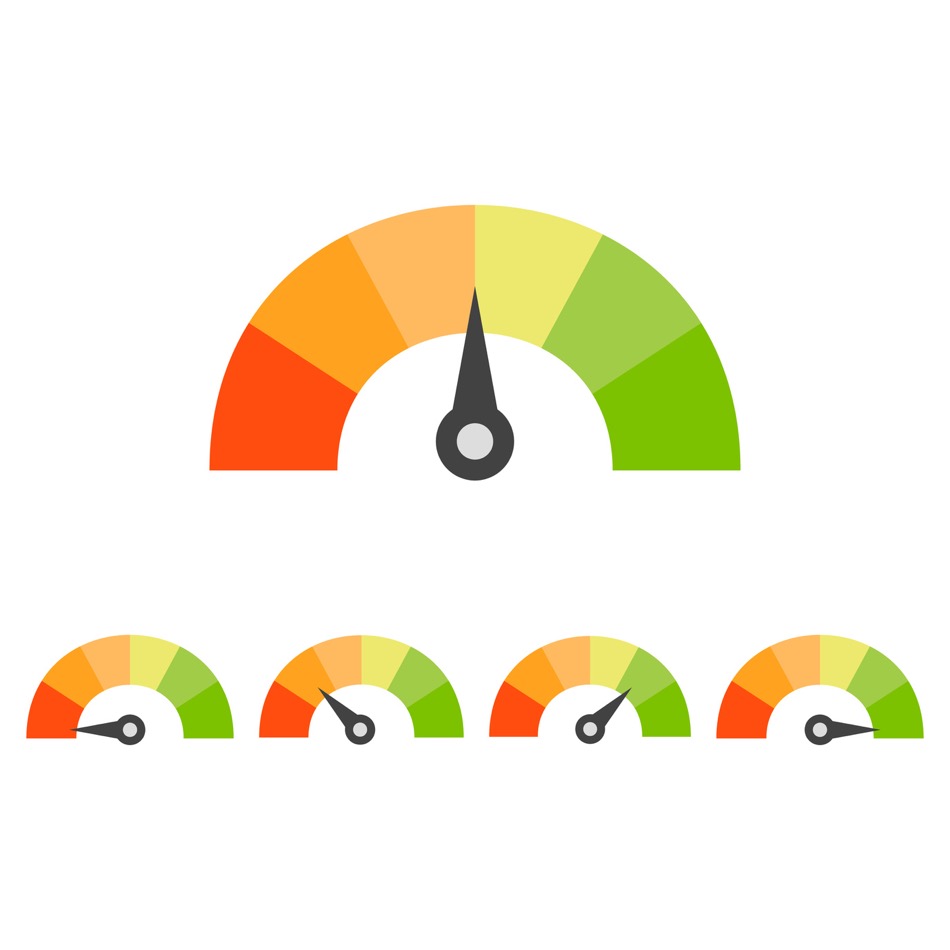 Buying a home can be an exciting time, especially for first-time homebuyers. And for those home buyers that cannot, or choose not to, buy a home in cash, they will need a mortgage loan. Mortgage lenders look at many things before approving a borrower for a home loan. One of the most important things a lender looks at is the borrower's credit score. Though the credit score is not the only factor lenders consider when it comes to a home buyer's odds of approval, but it's an important part of the evaluation process.
In the U.S., there are three credit bureaus (Equifax, Experian, and TransUnion). These companies store and continually update consumers' credit history. Even though all three have their own credit scores for each consumer, they can all be slightly different from one another. As a result, most mortgage lenders use the FICO® score, which is the same score from all three reporting companies. FICO® scores range from 300 to 850, with 850 being the best.
For informational purposes only. Always consult with a licensed mortgage professional before proceeding with any real estate transaction.
Conventional Loans
Conventional loans are one of the more attractive options on the market for home buyers. Buyers will typically need a credit score of at least 620 or higher, though higher scores will often be led to lower mortgage interest rates. If buyers are applying for a jumbo conventional loan, this number usually needs to be higher than 700. A jumbo loan is for an amount greater than the area's maximum loan value for Fannie Mae or Freddie Mac guarantees. In most places in the U.S., this conforming loan limit is $453,100 for 2018. Though it is possible for buyers with credit scores of 700 or below to be considered for a jumbo conventional loan, they may not receive the interest rates they're looking for. Regardless of credit score, buyers still need to prove they have a reliable source of income and a low debt to income ratio.
Calculating Total Payments
In general, the higher your credit score, the less the buyer will typically pay in mortgage payments. This is due to a lower rate of interest being given to those with higher credit scores. The savings in interest cost for up to three decades, even a fraction of a percentage, can mean thousands of dollars saved. However, as Torrance CA home buyers shop for interest rates that suit both their short- and long-term budgets, they need to keep in mind more than just their initial interest rates. An adjustable-rate mortgage will fluctuate based on the strength of the economy and can end up costing a buyer more than a fixed-rate mortgage would over the long term. The higher the credit score, the more likely it is that buyers will find a fixed monthly payment they can live with.
How to Raise a Credit Score
There's more to a credit score than just paying the monthly minimum on time. Lenders and creditors want to see responsible behavior from as many angles as possible. Homebuyers who want to raise their score can consider consolidating their debt for lower payments. Lenders usually group applicants into brackets based on 20-point increments, meaning buyers who have a 721 credit score should strive for the 740 – 760 bracket. Besides paying off the outstanding loans, new home buyers should also look into the accuracy of their credit reports. Between human error and identity theft, experts estimate that one in five people have some type of error on their credit report. Fixing a single mistake could immediately put the buyer into the next higher bracket.
Secured Loans and Credit Scores
A government-backed loan can help buyers with lower credit scores buy the home of their dreams. Lenders tend to be more willing to work with buyers when they know they have a set path of recourse in the case of a buyer default.
VA: There is no minimum credit score for a VA loan. Lenders tend to favor those with a score of 620 or above, but there's no official rate for veterans or widows to apply.
FHA: The minimum is 580 for an FHA-backed loan, however, those with scores above 620 are likely to see lower interest rates.
USDA: Home buyers need a 640 or higher. Available to home buyers searching in rural areas, the ideal number for better interest rates is at least 660 or above.
Homebuyers should note that credit scores are not the sole factor that dictates the terms of their loan. Those with extremely high incomes may receive excellent interest rates even if they have lower credit scores. Those with excellent credit scores may still be denied for a loan if their debt ratio is too high. These guidelines are meant to give home buyers a jumping-off point, so they can plan ahead.
For informational purposes only. Always consult with a licensed mortgage professional before proceeding with any real estate transaction.