18 Things to Do in Granada Hills: Fun Ideas For This Weekend
Posted by Courtney Korb on Tuesday, May 10, 2022 at 3:05 PM
By Courtney Korb / May 10, 2022
Comment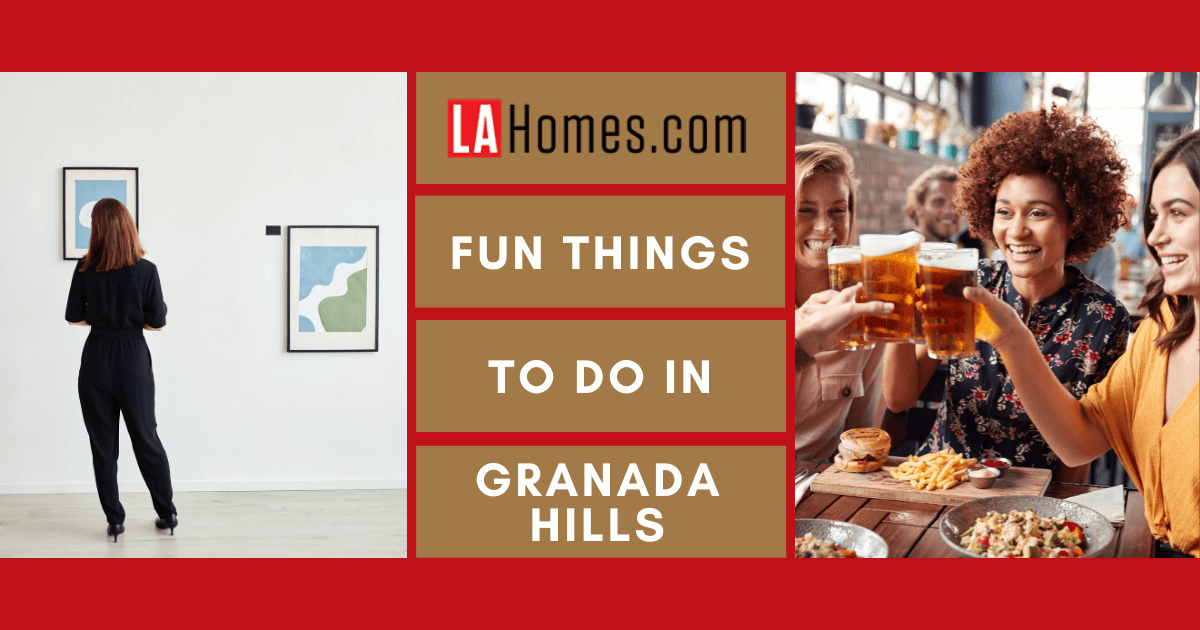 The sunny Granada Hills community is a lovely suburban neighborhood in the San Fernando Valley on the outskirts of the city of Los Angeles. There is plenty to do and see in the community, with numerous recreation facilities, local parks, lakes, shopping centers, restaurants, and opportunities for a night out. Keep reading to discover some of the best things to do in Granada Hills, California.
Granada Hills Outdoor Adventures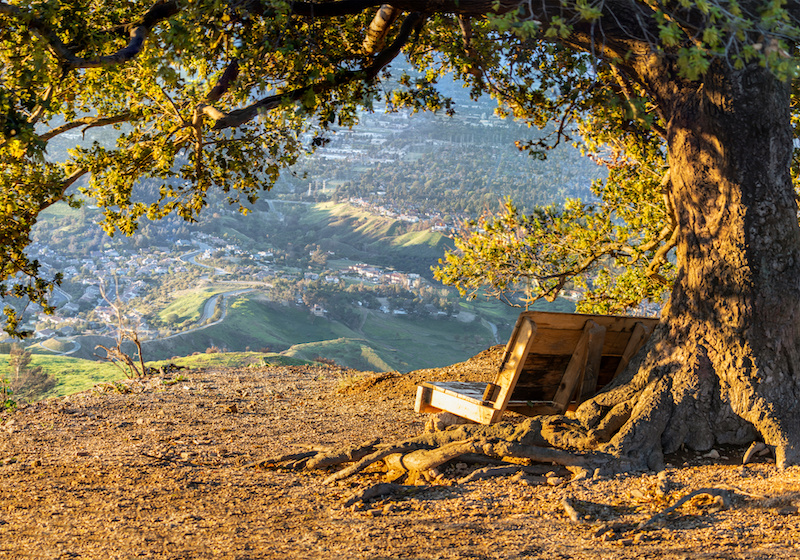 Granada Hills has highly rated parks, many of which have hiking and biking trails connecting to adjacent green spaces. Those wanting to soak in the sun with water-based fun can partake in all that local pools at rec centers and the nearby lakes offer.
Parks
O'Melveny Park is the second-largest park in Los Angeles County and is a remarkable place to picnic or even host a large gathering like a reunion or wedding. The park's vastness allows it to retain an uncrowded feel and has exceptional hiking and biking trails that range from easy to moderate. Dogs on leashes are welcome, and there is a small bark park on-site for off-leash dogs with current licensing and vaccinations.
As the site of many scenes in the movie "ET" (including the famous flying bike scene), ET Park nods to this box office hit that captured hearts and entranced minds worldwide. Located atop a hill in the nearby Porter Ranch community, ET Park contains large grassy areas, a small playground for youngsters, a basketball court, and an extensive trail system leading to the canyon below.
Water Recreation in Granada Hills
Those who love boating and exploring waterways with personal watercraft like kayaks, canoes, and paddle-boards will appreciate one of our three recreational lake settings in Granada Hills. Choose from Van Norman Lakes Reservoir, Upper Van Norman Lake, or Van Norman Bypass Reservoir, top spots for boating in Granada Hills. Motorized boats and non-motorized watercraft are popular on these lakes.
Knollwood Pool is located south of the Knollwood Country Club Golf Course and is open to the public for a small membership or daily fee. The pool has a grassy area and a terrace for lounging, and there is plenty of shade near the shallow end. Open during summer, this pool is an excellent place to stay cool on hot days.
Hiking & Biking Trails
Bee Canyon Trail starts and ends at Bee Canyon Park, a great place to take a break after a long hike. The park's trail is a 5.6-mile out-and-back trail just outside Granada Hills and is a challenging route that can take over three hours to complete. The trail is partially paved and has minimal shade, so bring lots of water and a hat. Locals come here for trail running, biking, and hiking. Dogs on leashes are welcome.
The Compton Creek Bike Path is a six-mile paved route favored by cyclists in Granada Hills. Much of the ride parallels Compton Creek, but the other half is an urban ride along vertical concrete walls. However, the shade is abundant, and wildlife from the creek is plentiful. Joggers, walkers, and equestrians also frequent the path, so only leashed dogs are welcome.
Getting out and enjoying the great outdoors in Granada Hills is a remarkable way to commune with nature, soak in the fresh air, and stay in shape. Check out these parks, trails, and water recreation areas to find your personal favorites.
Granada Hills Shopping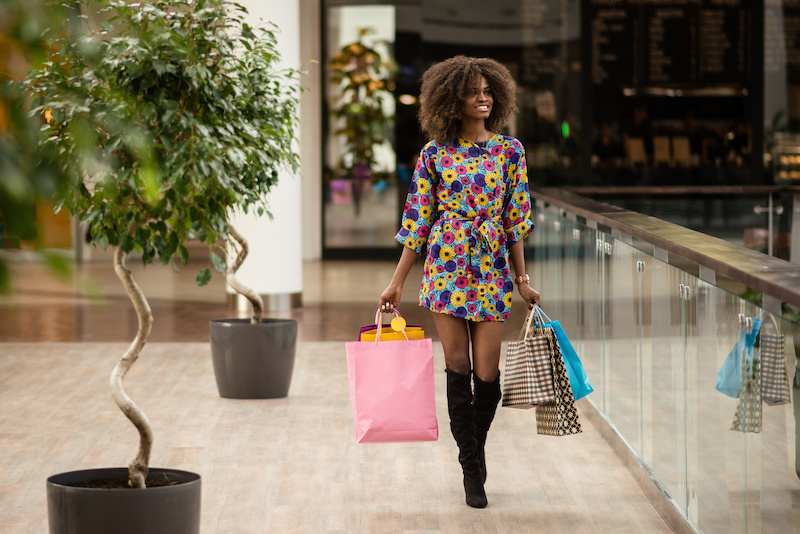 Granada Village is a distinct area filled with many top shopping retailers widely recognized nationwide. In addition to big-box stores like TJ Maxx, Best Buy, Target, and Kohl's, those looking for goods, grocers, service providers, and boutique shops will find options like:
Jamba Juice
StretchLab
BrightRow Dental
H&R Block
Jersey Mike's Subs
Famous Footwear
Trader Joe's is a chain grocery store known for having a large selection of goods at low prices. Those looking for global products will appreciate a Trader Joe's in their neighborhood.
Vons in Granada Hills is an all-in-one grocery experience with a quality pharmacy for shoppers' convenience. With a deli, bakery, home goods, and a massive organic produce section, Vons is tops with locals!
Granada Hills Restaurants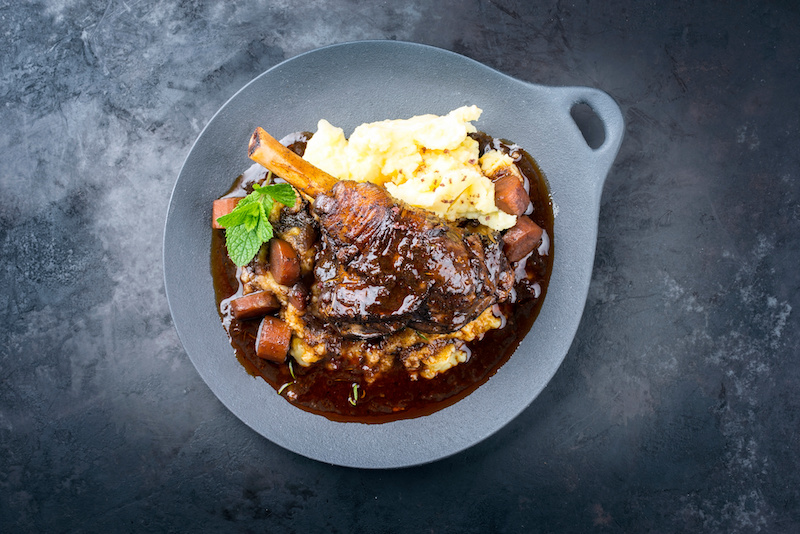 Granada Hills has a remarkable selection of restaurants featuring flavors from around the world in addition to regional cuisine. A favorite for fast and affordable Italian food is Casa De Pizza. In addition to pizza and calzones, the diner has classics such as spaghetti, chicken parmesan, and Italian subs.
The El Salvadoran signature dishes at CF Food Kitchen are lauded as the best in town. The restaurant is open for lunch and dinner and has a high-end buffet and table service. The beef Wellington and lamb shanks are by far favorites of patrons here.
Joe's Cafe doles out classic American and French breakfast and lunch options. The dishes are large, and the prices are reasonable. Fresh squeezed orange juice, pork belly eggs Benedict, and the stuffed french toast are the most ordered platters on the menu.
Arts & Culture in Granada Hills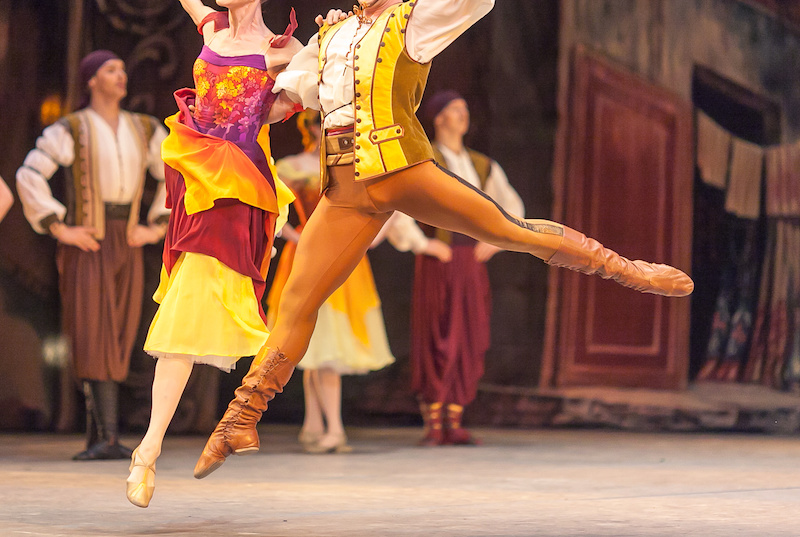 The arts & culture scene is vibrant in Granada Hills, California. Locals and visitors flock to the various museums that foster art and historical education through programs and exhibits. Dance and theater venues regularly offer classes and host local, regional, and global artists. Here are some top picks.
Museums
The Museum of San Fernando Valley in the Northridge community focuses heavily on educating patrons about the WWII era through exhibitions, oral history tours, speaker series, and various rotating displays. Artist speakers also support works capturing the essence of this period through the San Fernando Valley Art Project.
The Valley Relics Museum in the Lake Balboa neighborhood takes guests on a journey through the San Fernando Valley area's past with pop culture installations. This unique museum features neon signs, rare documents, old restaurant menus, classic cars, vintage clothes and games, and more.
Art Galleries
One of the top galleries is Galeria Bezalel, home to artist Tere Schwartzbart and the only fine art gallery in Granada Hills. She is best known for landscapes, tropical fruits, and intriguing abstracts in monochrome and glorious colors.
The Art Galleries at California State University, Northridge (CSUN) showcases the diversity of worldwide art with student installations and those by famed artists. In addition to 500 exhibitions, the institution offers various film and concert series and educational lectures.
Dance & Theatre
The Rage is a 13,000-square-foot facility boasting a state-of-the-art recording studio and other key spaces for classes, practices, and shows. These include six rehearsal rooms with track lighting, sound systems, and spring floors. The massive acting room has showers, dressing rooms, green room areas for photo shoots, and a closed-circuit camera system.
Anyone looking for dance lessons will want to check out the experienced professionals at Gotta Dance Studio Academy of Performing Arts in Granada Hills.
Be sure to take advantage of the immense array of ways in Granada Hills to embrace the wonderful world of arts and culture. Dance, view art, get involved with classes, or take in a show at one of the local theaters for unforgettable experiences.
Granada Hills Nightlife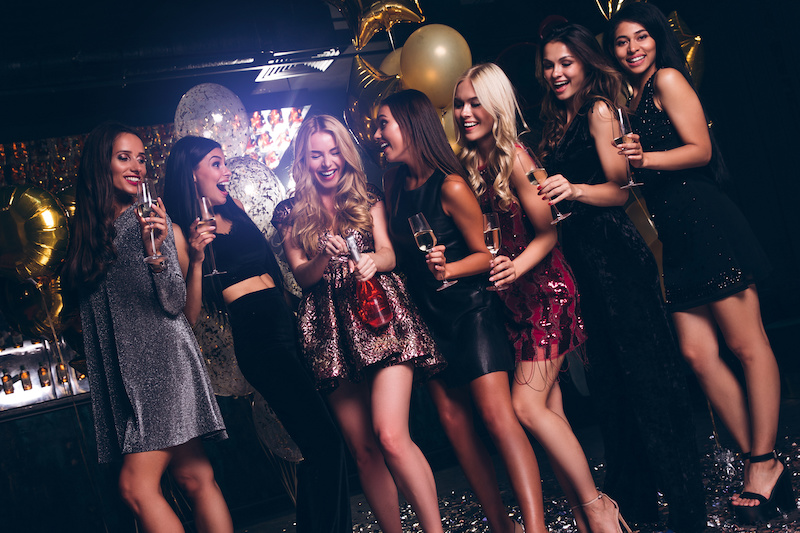 Sugar Suite is a quaint and cozy bar with outdoor seating, pub-style food, live music, and big-screen televisions. This place pops on the weekends and is popular with the casual nightlife crowd.
Jug Jug Sports Bar & Restaurant is where locals go to catch the biggest games, partake in happy hour specials, and feast on authentic Korean food. It can get a bit noisy in the evenings at this lively bar and grill!
The Granada Hookah Lounge is only open in the evenings and closes at 2 a.m. daily. Those who love Mediterranean cuisine and the flavors and smells of hookah will find this place optimal for wrapping up the evening.
Looking for Fun? Granada Hills Has Something for Everyone!
Nature lovers will find plenty of places to pursue their passions, from experiences in the outdoors along hiking and biking trails to lazing or playing the day at local parks or on the water. If rainy days keep you in, or everyone wants to avoid the heat, don't miss out on the local plays, theater shows, museums, and nightlife! Of course, if shopping and eating are more up your alley, Granada Hills has a flavor and boutique to satisfy every whim.