4 Luxury Amenities in Granada Hills CA Homes: Common Amenities in Luxury Homes
Posted by Courtney Korb on Monday, September 12, 2022 at 11:25 AM
By Courtney Korb / September 12, 2022
Comment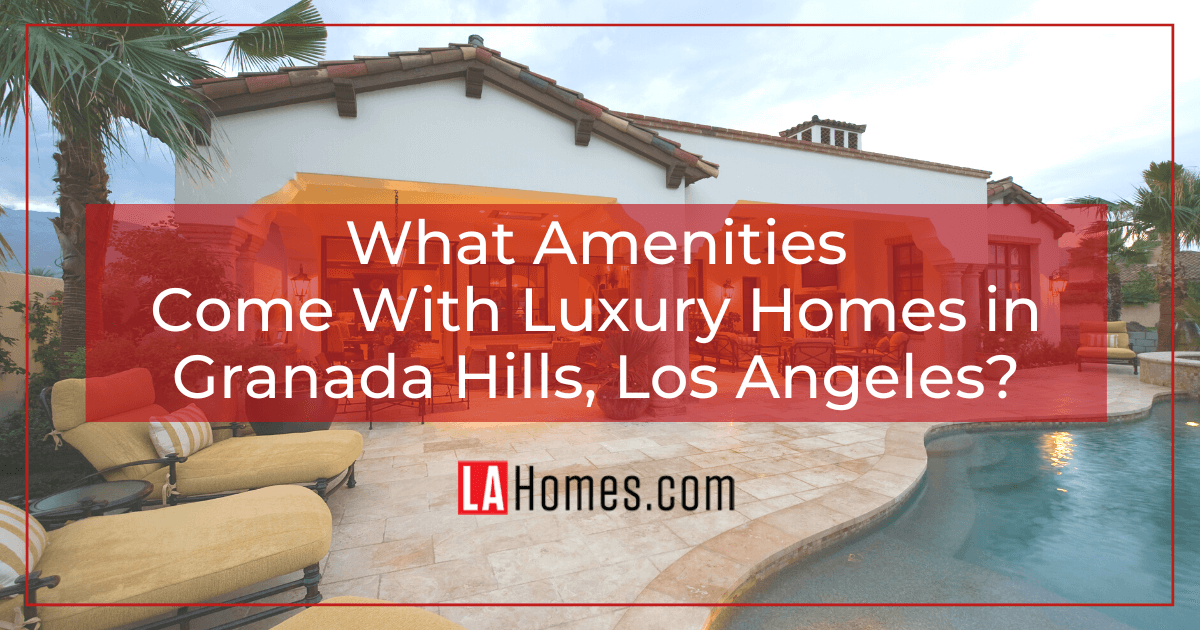 In the San Fernando Valley region of Los Angeles, the Granada Hills community is a remarkable place to call home. While the neighborhood has several popular housing styles with a wide range of price points, buyers seeking luxury homes will have expectations concerning property amenities. But which ones are in high demand, and how much financial and personal value do they add to ownership? Explore the top luxury home amenities and some key benefits of their presence in a Granada Hills property.
Swimming Pools Let Owners Dive In Anytime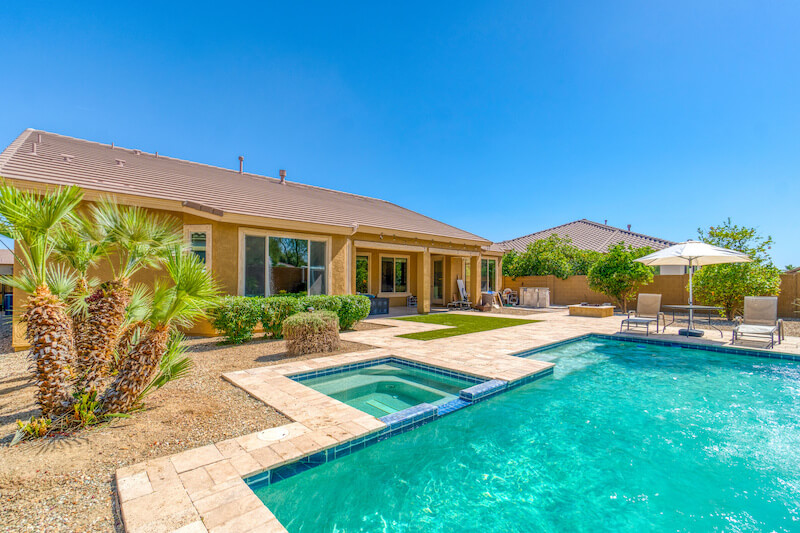 A shimmering backyard pool and soothing hot tub can make some buyers fall in love with a luxury home in Granada Hills. It will simply be a matter of buyer preferences, but overall, pools are welcome additions in this sunny Los Angeles city. In recent years, the increased value of homes with in-ground pools has risen from approximately $16,000 to about $27,000.
The most common pools installed at Granada Hills' luxury homes are in-ground structures made of fiberglass, concrete, or vinyl. Common shapes include rectangle, round, square, oval, and kidney outlines. However, a luxury home might have a unique installation like a winding, lazy river. Additionally, luxury pools often have remotely operated colorful lights, sensational waterfalls, hidden spas, and swim-up bars.
Fantastic Outdoor Amenities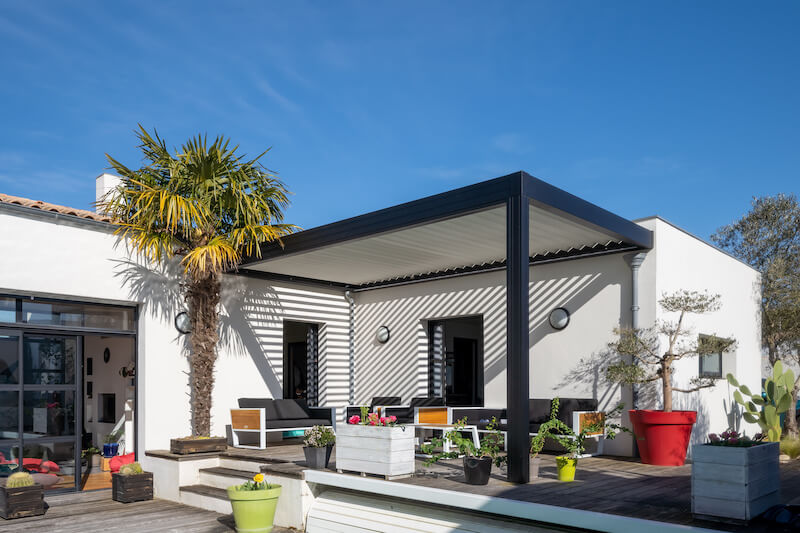 While swimming pools are common in luxury homes in Granada Hills, designers and landscapers are sprucing up the exteriors to a higher level of prestige with additional outdoor amenities. Buyers of luxury homes are most often interested in features like sporting courts, an outdoor kitchen or dining space, and unique activity structures.
Sporting Courts
Outdoor sporting courts are a nice feature of luxury homes, as they bring people together outdoors for fun, exercise, and a bit of competition. Owners can install dedicated courts for hobbies like pickleball, racket sports, volleyball, and basketball.
Outdoor Kitchens
Today's outdoor kitchens have propelled in design to include much more than a grill, warming plates, and side burners. Modern outdoor culinary installations can practically duplicate the features of traditional kitchens. Top-of-the-line outdoor kitchens can boast mini-fridges, wine and beverage chillers, pizza ovens, sinks, and smart controls that make entertaining while cooking a breeze.
Outdoor Dining Areas
Spacious gazebos, pergolas, expansive patios, or dining areas with retractable siding can make eating outdoors an absolute pleasure. Retractable covers and siding are highly desirable and allow for the best in indoor/outdoor living. Owners can spruce these up with tables, chairs, weatherproof entertainment centers, and other home conveniences.
Unique Activity Structures
While kids can enjoy custom-built clubhouses, tree houses, and playground installations, adults can also make these features useable for themselves! Owners can incorporate adult-sized swings, slides, and even climbing walls into one-of-a-kind structures suitable for all ages. Clubhouses and tree houses can be oversized, feature high ceilings, and be designed to accommodate the additional weight of adults seeking a small, quiet place for respite.
Walkable Access to Trails & Outdoor Areas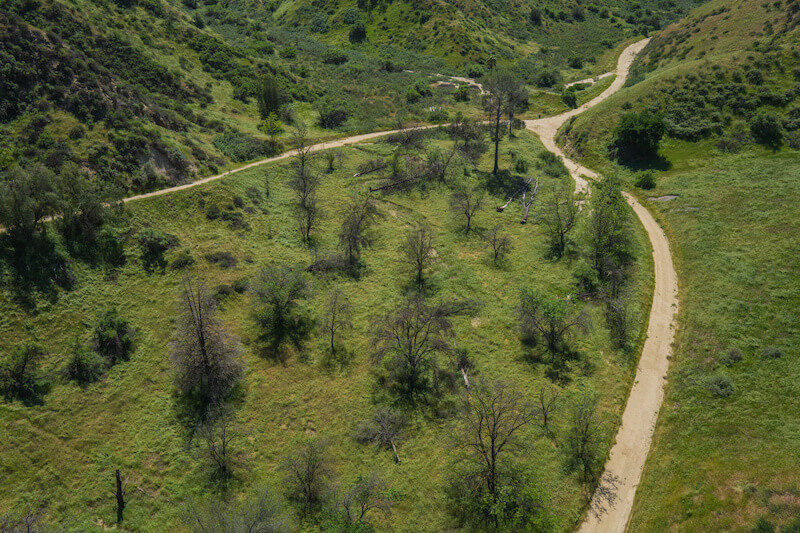 Easy access to nearby green spaces like parks and trails are great selling points for luxury homes. Recent studies cite values for properties proximal to greenways are boosted between 3 and 5 percent on average. Sometimes, values may be elevated as much as 15 percent, especially in moderate climates like the greater Los Angeles area.
Spending time outdoors can enhance one's quality of life, which is why many residential developers are making greater efforts to incorporate private outdoor spaces into luxury homes and condo communities. Public green spaces further promote a healthier lifestyle by keeping people moving.
Top parks and trails near Granada Hills include:
Sensational Golf Course Views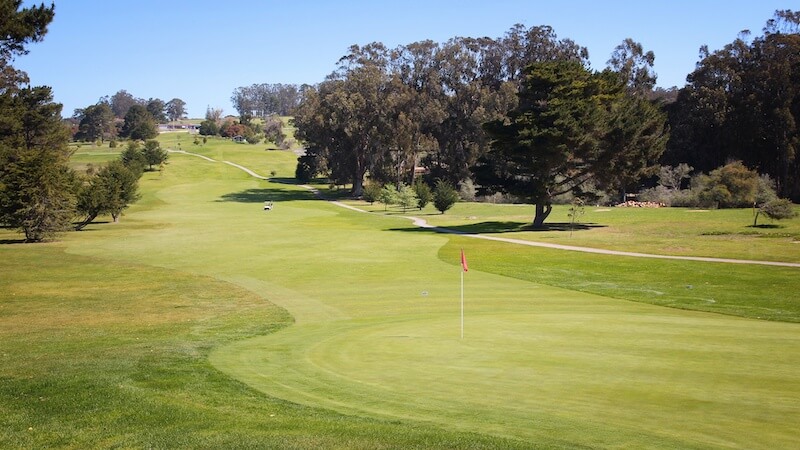 Golf course homes can be a remarkable choice for golfing enthusiasts seeking a quiet community with spacious lots and stellar views. Neighbors will likely have similar interests, making connecting with new friends and the community easy. There are often events coordinated within these neighborhoods to promote social engagement. Golf course communities often have shared amenities like clubhouses, fitness centers and classes, sporting courts, and walking trails.
Homes on golf courses typically have oversized lots with neighbors situated a good distance away, and this is one asset that makes them such prime real estate. Another perk adding to golf course home desirability is that homeowner associations in these neighborhoods tend to have strict regulations, keeping properties in pristine condition. Property values on the course are boosted between 15 and 30 percent, higher than homes fronting passive greenways and parks.
Knollwood Country Club in Granada Hills, CA
Locals don't necessarily have to live directly on the golf course to enjoy their passion, as the highly recognized Knollwood Country Club is one of the best in Southern California. Once a private club, Knollwood still upholds its standards of excellence as a public facility.
The par-72, 6,373-yard William F. Bell-designed championship golf course has plenty of challenges and remarkable views. Golf amenities include a driving range, a pro shop, and an expansive short game practice facility. The clubhouse and on-site catering are impressive, making it a popular place for private and corporate events.
Exceptional Amenities Belong in Luxury Homes
Considering luxury homes are all about living in comfort with style, modern and unique amenities are commonplace. However, choosing features that suit your household's hobbies, interests, and preferred lifestyle will bring you years of pleasure while living in Granada Hills.