Garage Conversions: 5 Tips For Success When Converting Your Garage Into a New Room
Posted by Courtney Korb on Tuesday, August 8, 2023 at 11:45:32 AM
By Courtney Korb / August 8, 2023
Comment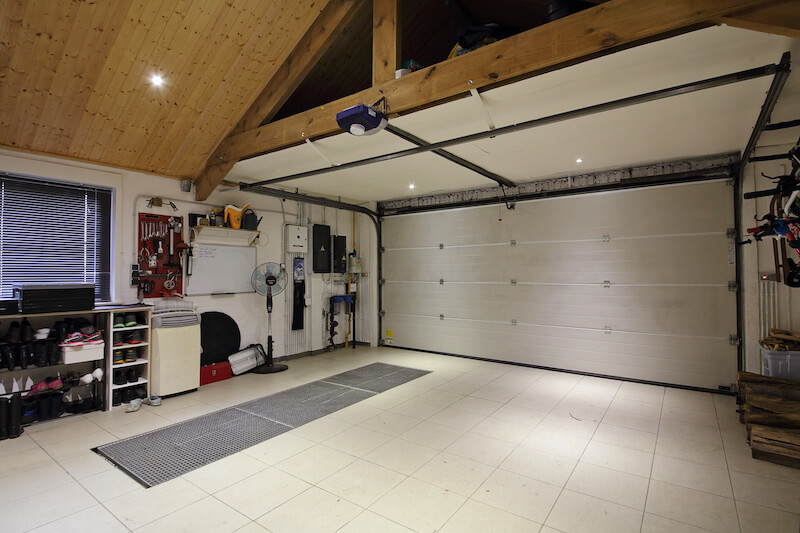 With the new Accessory Dwelling Unit (ADU) laws in California and other states, there has been a rising trend of garage conversions, the simplest form of ADU to build. Almost every single-family home already has a garage, and its size makes for a nice living space, studio, or even a bedroom.
If you're considering converting your garage to a living space or ADU, there are many things to consider. It's not a simple or inexpensive project, so you must thoroughly research it first. Keep reading to learn five things to consider before you embark on a garage conversion project.
For informational purposes only. Always consult with a licensed real estate professional before proceeding with any real estate transaction.
Start with Online Research
In the last few years, ADUs and garage conversions have been a hot topic, so you should find plenty of blogs, videos, resources, and information about doing a garage conversion in your area. You'll want to know the approximate cost to determine if this is in your budget. Additionally, you'll need to learn about financing resources available if you need to take out a loan for this project.
You'll want to ensure your city and homeowners association (HOA) will allow you to build a garage conversion and any requirements they may set. For example, will they require a solar system, indoor fire sprinklers, or deepened foundations? These will all impact your budget.
If you intend to expand your garage as part of the conversion, you will also need to determine the maximum size.
Design and Layout Considerations
A garage is typically a small space with limited options. For this reason, you will want to work with a designer or architect to help optimize the layout. You will provide them with specific directions and insight into your intended use for the garage conversion. Will you use it for a bedroom, as an art studio, a gym, or for another purpose?
Each different use case will require a substantially different layout and other requirements. If you're planning on housing people in your space, you may want to add a wet bar or kitchenette. Make sure you're considering space for storage and windows for natural light since a garage is a smaller space.
Garage Conversion Checklist
It's always a good idea to download a checklist template and determine which items are necessary for your specific garage conversion project.
Do you want heating or air-conditioning in the space? Will you be installing flooring or leaving the garage slab in natural concrete? Are you leaving the garage door or building a wall in its place?
Many decisions need to be made about your specific garage conversion, and it's best to think through these items in the planning stages. Plus, having a thorough checklist of your requirements will come in very handy when you start meeting with contractors.
By handing each one a thorough checklist, you increase your chances of getting accurate cost estimates.
Planning for Utilities
When considering a garage conversion, people often forget to consider the necessary part of the project that happens 'outside' the garage space. Remember that you are likely to add electrical, HVAC, water, sewer, and maybe gas utilities to the space. Most of these utilities will come in from other areas of your home.
Speak with your architect or contractor about where the utility hook-ups will live early in the process. For example, where will the sewer be run? Where will you locate an AC unit? What's the best location for a water heater to access the existing water lines?
Although we often overlook this part of the project, it encompasses a large portion of the expense, so plan for this early.
Find the Right Contractor
Finding the right ADU contractor or Garage Conversion contractor can make or break your project. Regardless of all the planning you do upfront, the actual construction will rely on the professional you hire, and finding a reliable, honest contractor is crucial. You'll be spending a lot of money and energy on this project, and an inexperienced contractor could provide delays, poor communication, or extra charges.
Keep in mind that this contractor will be at your house and 'in your life' for at least two to three months. If you hire someone that turns out to be unprofessional, it may turn into a frustrating project. For this reason, it makes sense to thoroughly vet each contractor before selecting who to hire, regardless of price.
A garage conversion is an exciting but significant home project to undertake. It will add value to your property and create an additional living space for your future enjoyment. Hopefully, these five tips will help guide your garage conversion process to successful completion.
For informational purposes only. Always consult with a licensed real estate professional before proceeding with any real estate transaction.