What to Expect When Driving in Los Angeles, CA
Posted by Courtney Korb on Friday, December 2, 2022 at 9:15 AM
By Courtney Korb / December 2, 2022
Comment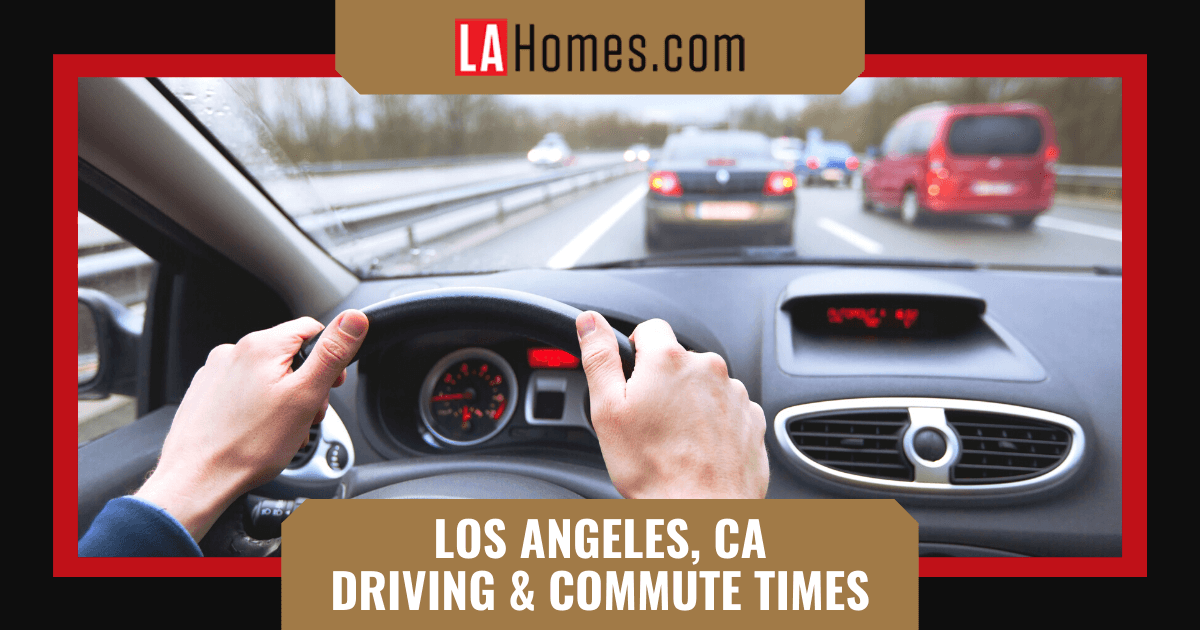 When looking for houses in Los Angeles, it's important to understand the types of driving conditions one can expect daily. While Los Angeles is home to numerous fun activities and attractions, the roadways can become quite congested. This is certainly not a deal-breaker, but new residents may find this a culture shock if they move from a less populated area. However, with some research and practice, anyone can master the local roads and make driving in Los Angeles a breeze. Continue reading to learn about the major roads, rush hour expectations, parking tips, and other helpful items.
Get to Know Your Major Roads
The vast size of Los Angeles means that there are several major roadways new residents need to be aware of for their daily driving.
The Ventura Freeway (U.S. Highway 101 / State Road 134) connects Los Angeles to San Francisco and the north coast. Those who want to go on a weekend getaway will find this is the best road to take. It can become congested, even on the weekends, so it is advised to start the drive earlier than later.
The Hollywood Freeway (U.S. Highway 101 / State Road 170) is commonly used by commuters in the downtown Los Angeles community or the Hollywood neighborhood. Running east and west, the freeway connects drivers with most of the major attractions in the city.
Whether coming from the Burbank community or the Los Alamitos community, Interstate 405 is the fastest way to head to Los Angeles International Airport (LAX). This roadway is well known for its congestion, so drivers should use additional caution when they first begin driving on the road.
People who live in the Santa Monica community will rely on Interstate 10 to travel east and west. The Pomona Freeway (State Road 60) runs parallel to Interstate 10. Depending on current traffic conditions, drivers may find one roadway to offer faster travel times than the other. The exits for the two roads mostly line up, so they can be used interchangeably for traveling from point A to B.
What to Expect During Rush Hour
Rush hour in Los Angeles can take some time to get used to, especially if one is moving from a smaller city or less populated area. Even with some highways boasting eight lanes, all the lanes will be congested with cars during rush hour. It's safe to say that most roads in Los Angeles feel like a parking lot during peak travel times.
Morning rush hour begins as early as 6 a.m. and can last until 10 a.m. The evening rush hour typically occurs from 3:30 p.m. to 7:30 p.m. During this time, people can expect to add 45 to 60 minutes to their commutes.
Parking in Los Angeles
Like any major city, parking in Los Angeles can be both difficult and expensive. Some days, it can feel like there is never enough parking. On others, one may be able to find a parking spot immediately. The events that occur in the city can greatly impact the number of spots that are available, as well. Parking can be especially competitive downtown. People who live in Los Angeles condos in the downtown neighborhood sometimes have the advantage of an assigned parking spot in the on-site garage.
On average, drivers can expect to pay $10 to $25 per hour to park their vehicle in a parking garage or surface lot. While there is street parking available, it is often filled as early as 10 a.m. each day. Those who can manage to find a street parking spot can expect to pay $5 to $10 every 30 minutes. The price of parking contributes to the higher cost of living in Los Angeles.
Other Helpful Things to Know
When it comes to driving in Los Angeles, it is helpful to use a GPS at all times. Even if a driver is especially familiar with the area, a navigation app like Waze can help cut the driving time down significantly. The GPS can provide alternate routes on less congested roads. Many of the roads in Los Angeles run parallel with one another, making it easier to get to the final destination faster and with less frustration.
The high-occupancy vehicle (HOV) lane is available for use 24/7 if more than one person is in the vehicle. People who are carpooling, traveling on the bus, or using other forms of multi-passenger Los Angeles public transit, can bypass traffic jams in the HOV lane. This lane often doesn't have as many vehicles in it and tends to move faster.
Los Angeles is well known for its sports teams. However, these teams bring in a large crowd that causes even more congestion on roadways. If there is a game scheduled, drivers should leave one hour earlier than necessary to reach their final destination on time.
Finally, California is a hands-free driving state. This means cell phones and other devices cannot be in one's hand while driving. It's also not advised to eat or drink while driving. Eating and drinking can be considered distracted driving. The state troopers are vigilant and will pull over any driver caught with something in their hands while driving. It is best to wait until one reaches their final destination before snacking, texting, or calling anyone.
Get Around Los Angeles with Ease
While driving and parking in Los Angeles surely present certain challenges, it's a small price to pay to live in one of the most desirable cities in the world. When living here, residents are close to the world's greatest creators and creative minds. Combined with the exceptional weather, range of indoor and outdoor activities, and world-class dining, there is so much more to love about Los Angeles than meets the eye. Anyone moving to Los Angeles can quickly master the rules of the roads and make themselves at home in The City of Angels.